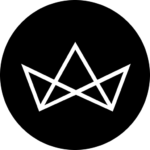 New Eats: Not-to-be-missed menus including Alvy's x Honbo, COBO House Chapter 5 and more
Rounding out the end of June with a 'Don't-miss!' menu at Duckee, still available for this month's last remaining days and a few select treats to look out for come early July — namely cheeseburger pizza from Alvy's x Honbo. Make good use of this rained-in Monday morning for a quick browse at this week's newest 'New Eats' below.
Cheeseburger pizzas at Alvy's x Honbo for 4 July
An all-American celebration with the country's most loved favourites for 4 July from Alvy's and Honbo. Introducing the Cheeseburger Pizza, also available in Pockets form (read: mini calzones) that combine the pizzeria's chewy, 48-hour proofed sourdough with an explosive flavour-packed combination of tomato sauce, mozzarella, molten American cheese, pickles, ground beef, white onion and the burger concept's Honbo secret sauce. Don your reds, whites and blues, grab a refreshing cup of either of the three limited bevvies — the Wild Turkey Lemonade Slushie will be an instant cooler for the heat — and get celebrating. The limited cheeseburger pizza will be available from 1 through 7 July at the specific locations listed below.
Honbo, G/F, Shop B, 6 & 7 Sun Street, Wan Chai, Hong Kong, +852 2567 8970
Alvy's, 8 Holland Street, Kennedy Town, Hong Kong
Tindle, the latest plant-based chicken, debuts in 19 locations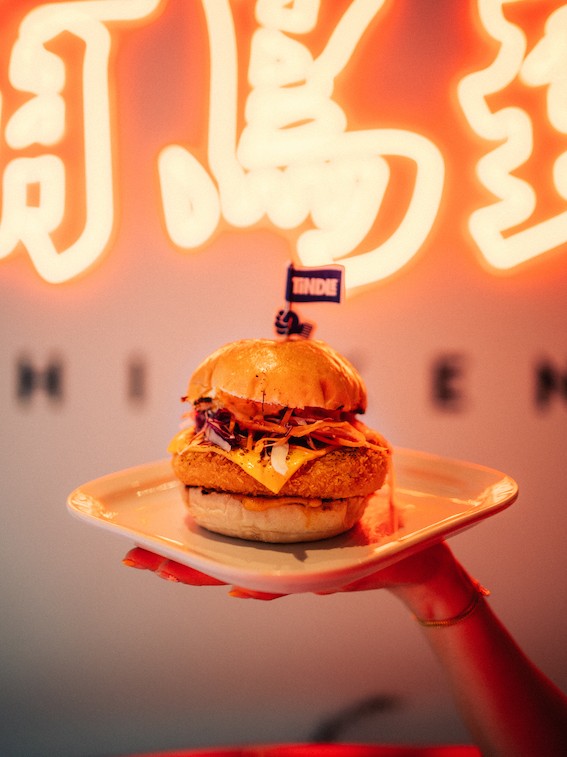 The next-and-new in the plant-based alternative scene is Tindle, ideated by Singapore-based food technology startup Next Gen, which mimic the taste and texture of chicken with only nine non-GMO ingredients including soy and wheat. Debuting in 19 popular mainstays around the city, including Alvy's, Potato Head, Poem and Uma Nota, the much-anticipated Tindle marks its arrival to the city with 100 Tindle dish giveaways from 5 to 7 July. Mark your calendars, with all giveaways beginning at 1pm: 100 Tindle Sandos will be dished out from Doubleshot by Cupping Room in Central on 5 July; 100 honey mustard Tindle chicken bagels from 404 Plant in Sheung Wan on 6 July; and on 7 July, 100 'Yes, I'm a Vego' Tindle chicken burgers at Big Birdy in Wan Chai.
Fruits: the fifth instalment of Cobo House's Knife & Spoon series
The fifth instalment of Cobo House's Knife and Spoon series turns the spotlight to the best produce of the season: fruits, or the growth of it, pomology. Available in either four (Silhouette)- , six (Abstract)- or eight (Full)- courses, 'Chapter 5' will run from 1 July through the end of August. It's a succinct showcase of these sweet seasonal gems of summer and expertly fuses the saccharine profile into a refined savoury menu. Find dishes the likes of 'Jackfruit Three Ways', photographed above, where all parts of the tropical fruit, including the seeds, are delicately brought to the plate in creative magic: a bite-sized sesame ball filled with the white flesh of the jackfruit added with yakitori sauce for the taste of pulled pork, and a mini jackfruit pineapple bun, finished with Oscietra caviar and salted egg yolk garnish. The third part of the dish, a highlight of the fruit most natural form — freshly sliced and arranged in beautiful, fanned-out petals.
Other fruits highlighted on the include sugar apple, pomelo and mangosteen. Head on over for an impeccable experience on the everyday produce.
Cobo House, Shop 602, 6F, K11 Musea, Victoria Dockside, 18 Salisbury Road, East Tsim Sha Tsui, Hong Kong, +852 2656 3088
A trip around South East Asia with The Astor's Destination 'Foodcation' buffet
Eaton Hotel transverses beyond experiential staycations with the introduction of a Destination 'Foodcation' buffet at its resident all-day dining venue, The Astor. A tastebud tour around South East Asian culinary gems; it's now boarding for Singapore for a delicious taster of the classic Singaporean chilli crab and prawn sambal. Then, a short trip to nearby Thailand for some Thai charcoal-grilled lobster and signature mango sticky rice, enjoyed beach-side and in the sun. A final stop at buzzing Vietnam for a taste of the fragrant Vietnamese pork chop to round out this gastronomic vacay. Served with signature drinks from each region so come hungry and packed with a change of elasticised loungewear.
The Astor, Level B1, Eaton HK, 380 Nathan Road, Jordan, Kowloon, Hong Kong, +852 2710 1901
A spotlight on Chinese wine with Duckee's Hangover Set
Here's a hangover you probably wouldn't mind having: modern Chinese eatery Duckee's Hangover Set, a set of delicious dishes that highlight lesser-known spirits that are commonly used and enjoyed with Chinese cuisine. Don't overlook the mild tea-based cocktail that kick-starts the meal; the alcohol content gradually ascends as you make your way down. But, you're likely already preoccupied by the dishes in cheeky Chinese pun names: a flaming whisky-infused braised pork belly or xiao long bao with Nu'er Hong Huadiao wine as the piping hot broth. Sweet osmanthus cake infused with Chinese Guo Jiao. Just two days left on the menu which ends 30 June — head over soon for a sample.
Duckee, Shop B01 – B10, B/F, Lee Garden 3, 1 Sunning Road, Causeway Bay, Hong Kong, +852 3015 1252
Header image courtesy of Cobo House