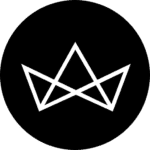 New eats: Spiced kebabs at Francis, Linguini Fini's avocado toast and Isaan delights at Mango Tree
While you might be feeling a little shaky still following the encounter with Typhoon Mangkhut over the weekend, the good news is, it looks like it's back to business as usual at most restaurants and bars around town. This week, take your pick from Middle Eastern kebabs at Wan Chai newbie, Francis, a heart-healthy breakfast at Linguini Fini, or a journey to the spicy northeastern region of Thailand at Thai food stalwart, Mango Tree. Whatever you're craving, our New Eats are sure to put you back in a sprightly mood as we say so long to summer (and hopefully the awful weather with it).
Skew it Sundays at Francis 
Popular Wan Chai hangout Francis is upping its weekend offering with a brand new promotion happening the last Sunday of every month (starting from 30 September, 12pm–10:30pm). The new Skew it Sundays liven up the mood at the neighbourhood eatery with chef Asher Goldstein's take on traditional Middle Eastern skewers, inspired by the vibrant Shipudim restaurants of Tel Aviv, where grilled skewers are usually served alongside small plates and fragrant homemade brands.
For HK$360, take your pick of two out of four types of skewers, to be savoured alongside a whopping 10 mezze dishes shared amongst the table. Generously portioned meat skewers include juicy baharat-spiced chicken thighs, Wagyu rump beef, tender Iberico pork and lamb kafta — one of the best-selling items on Francis' a la carte menu. It's best to come with a group to tackle the shared mezze platters: from baba ganoush with eggplant and tahini, to the muhammara dip blended with hot peppers and walnuts, chopped Israeli salad with a refreshing burst of tomato, cucumber and parsley, marinated feta cheese with spiced beans, and more.
Francis, G/F, 4 & 6 St. Francis Street, Wan Chai, Hong Kong, +852 3101 9521
Start the day right at Linguini Fini
Over at New York-Italian restaurant, Linguini Fini, breakfast is the most important order of the day with a new menu of hearty dishes to kick-start your morning. Famed for rustic-style pizzas and pastas, Linguini Fini has been steadily expanding their breakfast menu for awhile now, and the new additions promise to draw in crowds of early risers. Available daily from 8am onwards, the new menu encompasses delicious, heart-healthy dishes from dairy-free chia pudding (HK$78), made with almond and coconut milk, berries and Afghani trail mix; to Linguini Fini's take on avo toast (HK$120), with sautéed ceps layered with guacamole on rustic rye bread, topped with two perfectly poached eggs and sprinkled with thyme.
Want to pack in even more greens? The Brassica Bowl (HK$129) should last you well past lunch with a heaping of charred broccolini, Brussels sprouts, kale chips, hummus, egg, avocado, pickled shallots and seeds for crunch. Other protein-heavy options include the Chicken & Egg (HK$110), a grilled chicken breast served with quinoa and roasted pumpkin; or the house-cured salmon and edamame salad (HK$109) which packs in the Omega-3 nutrients. Enjoy the new breakfast menu (available for dine-in or takeaway) alongside a range of cold pressed juices, fruit smoothies, teas and organic Maubere Mountain Coffee.
Linguini Fini, 49 Elgin Street, Central, Hong Kong, +852 2387 6338
A journey through Isaan at Mango Tree 
Those itching for Thai flavours should head over to Mango Tree to sample the spice-heavy dishes of Isaan cuisine this fall, available on the a la carte menu until 30 November. The oft-overlooked northeastern region of the country offers a departure from the more common dishes hailing from the central region (think Pad Thai and slow-simmered curries), with rice and simple yet delicious marinated meats forming the staple of the diet here. Mango Tree's Executive Chef Anunte Sae-ungare recently travelled to the region and has brought back his favourite dishes: from spicy beef offal soup to spiced pork skewers, Thai barbecued chicken and the region's famous yellow curry noodles or khao soi, which draws its aromatic depth of flavour from freshly pounded curry paste, coconut milk, and slow-simmered chicken bones.
Mango Tree, Shop 2032, 2/F, Elements, 1 Austin Road West, West Kowloon, Hong Kong, +852 2668 4884