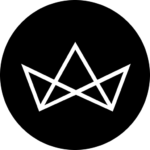 New Eats: St. Patrick's Day at Ciao Chow, guilt free treats from The Cakery, vegetarian menus and more
Enjoying dinners out with friends — better yet in the convention hours of past 6pm — is like a tiny slice of normal we are gratefully enjoying. More to be excited about in this week's menus with a selection of themes to choose from. There's one for a celebration of St. Patrick's Day, one for healthier lifestyles and one that provokes thought in the very nature of sustainable practices in food consumption. Get your phone bookings in.
Bedu
Bedu's first '2021 Dinner with Corey' marks a special one, landing exactly on Earth Hour on 17 March. As a result, chef Corey Riches's multi-course menu (HK$680) of six sustainable dishes is cooked up in collaboration with the founder of Grassroots Initiative, Peggy Chan — a marker of her annual Earth Hour dinner. Each course is inspired by one solution that can help in reducing the world's carbon footprint. To offer a preview, the 'Zero Waste Tonic' is a fiery red and spicy cocktail shaken up with leftovers from the kitchen — fresh beetroot juice, ginger, homemade turmeric syrup, burdock and lemon juice. 'Refrigerants', a nod to the potent chemicals used in fridges, freezers and aircons, is a modified adaptation of Bedu's signature mezze breads and dips, except this version requires no cooling with cultured macadamia whipped to a cheese-like consistency. Among other ingenious plates is the 'Plant Rich Diet' that strives to dispel common misconceptions of the lack of flavour in vegan and vegetarian menu with the combination of Lebanese quinoa, tarator sauce, Baharat spiced tofu and yellow lentils in an Middle Eastern-inspired soup.
To finish, the 'Tropical Forest Restoration', a sweet and tasty ode to reclaiming damages in the world's rainforest and wildlife with cacao and local pink guava ice cream and cacao husk tea.
The multi-course menu (HK$680) is available for one night only on 17 March with two seatings (6pm and 8:15pm). Reservations must be made 48 hours in advance.
Bedu, 40 Gough Street, Central, Hong Kong, +825 2320 4450
Ciao Chow
News of a celebration to lift spirits: Neighbourhood Italian eatery Ciao Chow is going ahead with its St. Patrick's Day celebration on 17 March. All-day Happy Hour deals are, of course, the main attraction, with Buy-One-Get-One-Free offers on select beverages including Guinness, 'Green' Asahi and Irish cocktails and whiskey. The menu sticks to the lucky theme with 'green' serves, including a Vesuvio pizza covered in a blanket of rocket and burrata, fettuccine piselli with shavings of pecorino, along with a matcha tiramisu. Dress up in a verdant shade of jade for a complimentary shooter, dance, chant and wish upon your lucky stars for the sight of a four-leaf shamrock — all in socially distanced groups, of course.
Ciao Chow, various locations including G/F, California Tower, Lan Kwai Fong, Central, Hong Kong, +852 2344 0005
Honbo
Name a more classic duo for St. Patrick's Day than burgers and beers, something that Honbo agrees. For the rest of March, the burger spot has put together a St. Paddy's Day Special (HK$138) — an amplified version of Honbo's signature cheeseburger topped with Guinness, sautéed mushrooms, caramelised onion and drizzled with a veal and beef reduction — served with a complimentary Jameson Whisky shot. Have a side of seasonal fries, drenched in a Guinness-infused cheese sauce, while you're here.
Honbo, various location including G/F, Shop B, 6-7 Sun Street, Wan Chai, Hong Kong, +852 2657 8970
The Cakery
Like a well-timed foresight to all the Easter chocolate waiting ahead of us, the city's health-conscious bakery, The Cakery, is considerately rolling out guilt-free alternatives so we can all stick to hitting those health-goals this month. Newly added to the roster: a selection of chestnut-based desserts, including the classic mont blanc (HK$65); keto burnt cheesecake (HK$260) in four flavours (we are particularly partial to the tangy raspberry rose) that are low-carb and free from added sugar; and vegan cookies (HK$50) — the bakery's take on the chewy, chunky slices, in flavours like cacao pecan, raspberry blanc and nutty cocoa — it's healthy so you can go in for a second bite, we promise!
The Cakery, various locations including Shop 303, The Landmark, Central, Hong Kong, +852 6683 3833
Uma Nota
If the 'Memories' notification on your phone's photos has popped up to remind you of an annual March trip to Japan for sakura season, this year is surely and sadly different. Luckily, an thoughtful antidote from Uma Nota's chef Gustavo and chef Max Levy of Okra for weary non-travelling souls: a Sakura Brunch (HK$500) that brings together the centuries-old Hanami (cherry blossom sighting) festival and the dreamy powder pink scenes into pretty photogenic plates. On the menu, some new and notable additions: a never-before-seen ceviche, limited edition mains and the Brazilian joint's first maki rolls. An escape to experience for yourself, the hotaruika, poached baby firefly squid with jalapeño miso and soy cured egg, starts off the meal along with J-pop tunes and a charming surround of floating sakura blossoms. A most optimistic beginning indeed.
The sakura brunch (HK$500) runs through 30 May from 11:30am – 4:40pm every weekend and public holidays. Reservations can be made here.
Uma Nota, 38 Peel Street, Central, Hong Kong, +852 2889 7576
Classified
Classified plant-based menu is back! Dine out without the guilt — especially after being back in some sort of a workout routine — with a few of the eatery's crowd-favourite sharing plates: the Omnipork quesadilla (HK$138), vegan cheese nachos (HK$98) and beyond sausage pizzette (HK$103). What's looking like the most delicious of it all is the baked Impossible pie (HK$118) with a perfectly crispy top; made with all the same familiar flavours but just swapped out for better alternatives. On our list for brunch next weekend.
Classified, various locations (excluding New World Tower) including 108 Hollywood Road, Sheung Wan, Hong Kong, +852 2525 3454
Kyoto Joe
Following a recent revamp, Japanese-izakaya-with-a-LA-twist Kyoto Joe starts afresh with the addition of a new vegetarian dinner (HK$380 per person) served every Monday and Wednesday for two hours between 6pm-10pm. The menu will include over 25 plates of innovatively prepared vegetarian food, expertly created by executive chef Dow. There's the signature Mala roll and Mexican roll with cream cheese, jalapeño and avocado; the Fukuoka eggplant and tofu teriyaki from the robatayaki; and cauliflower tempura with vegan sriracha sauce. A vegetable curry fried rice and spicy fried udon are also belly warmers that will satiate any cravings.
Kyoto Joe, 23/F, California Tower, 30-36 D'Aguilar Street, Central, Hong Kong, +852 2804 6800
Header image courtesy of Uma Nota