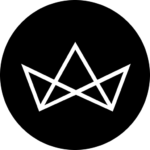 New Eats: Sweet treats at Landmark Christmas Market, Butter Cake Shop's pop-up and more
'Tis the season for all things decadent. Lucky for all those with sweet tooths out there, there's plenty to satiate the appetite for sugary treats: Whether you love chocolatey confections, delicious cakes and pies, show-stopping decorative feats or limited-time flavours, these are the desserts you'll want to dig into this season.
Landmark Christmas Market and LMO Freshly-Baked by Richard Ekkebus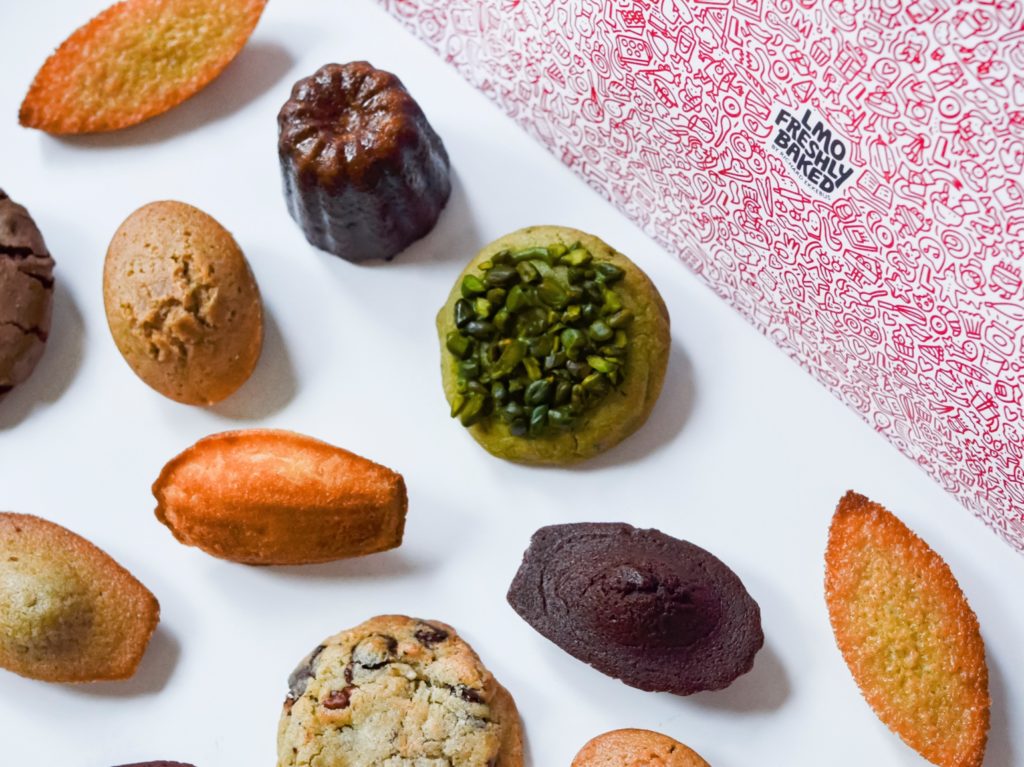 When: Through 31 December
If you're on the hunt or festive finds or delicious spiced wintry treats, you'll want to make a beeline or the Landmark's third floor which is currently hosting its Christmas Market through to the end of the year. Alongside notable F&B vendors peddling festive fare such as Cookie DPT, Ralph's Coffee, Le Maison du Chocolat, Dr. Fern's and Sake Central, you'll also want to check out LMO Freshly Baked by Richard Ekkebus, the two-Michelin-starred chef's new baked goods pop-up. Chef Ekkebus takes us back to the favourite scents and flavours of his childhood, with a daily roster of fresh baked treats available every hour from 11am to 7pm. Priced at just HK$30 a pop, some of the delectable items include the vanilla and sea salt financier (1pm), canelés (4pm), the festive gingerbread cake (5pm) and Amber's signature gluten-free buckwheat madeleines (6pm). Some of the chef's favourite childhood desserts are also available all day, such as the crème caramel, Japanese bourbon vanilla custard with mango coulis and dark gianduja mousse.
LMO Freshly-Baked by Richard Ekkebus, Shop 312-314, 3/F, Landmark Atrium, 15 Queen's Road Central, Hong Kong
Butter Cake Shop spreads to The Landmark
When: December 2020–May 2021
You might have sometimes caught an alluring whiff of Black Sheep Restaurants' decadent desserts by Butter Cake Shop when stomping through SoHo past its Elgin Street kitchen; but the typically online-only dessert shop is now finally opening its own brick-and-mortar, diner-inspired space at The Landmark. From December to May 2021, guests can order from a selection of Butter's nine most popular cakes (HK$90) and pies (HK$80) by the slice from 10am–8pm, seven days a week, with must-try flavours including the Tennessee whiskey caramel pecan pie, and the classic triple-layer chocolate cake. Wash it all down with a root beer float (HK$70) or a strawberry limeade (HK$50), and be sure to mark it in your calendar to return mid-December when the festive red velvet candy cane cake arrives.
Butter Cake Shop, Shop 239, 2/F, The Landmark, 15 Queen's Road Central, Hong Kong
Old Master Q cakes at Ms B's Cakery
If candy cane toppers and Christmas logs are a bit too old-hat for you this festive season, you'll want to check out these daring new cake designs at Bonnae Gokson's Ms B's Cakery. Ushering in the new season with Hong Kong's prevailing comic art, these Old Master Q cakes feature Old Master Q, Big Potato and Mr. Chin in a variety of whimsical festive scenes on top of intricate sugar art. They're sure to put a smile on your face this Christmas. Cakes are made fresh every day, so be sure to order at least three days in advance. Prices start from HK$1,200 for a six-inch cake.
Ms B's Cakery, various locations including: Pacific Place, Shop 202, One Pacific Place, 88 Queensway, Admiralty, Hong Kong, +852 2536 0173
Christmas treats by Charbonnel et Walker
London's most respected chocolatier — endorsed by Royal Warrant as one of the select chocolatiers to the Queen — Charbonnel et Walker recently launched in town, bringing beloved items such as its pink Marc de Champagne truffles (HK$408) and milk sea salt caramel chocolate truffles (HK$228) to Hong Kong's sweet-loving crowd. Check out a roster of special Christmas-themed treats available, including truffles in peppermint cookie, gingerbread and eggnog flavours (HK$228), as well as a lush, silky hot chocolate (HK$148) and dark chocolate mint thins (HK$248) — ideal for serving after a decadent festive feast. Now available at the aforementioned Landmark Christmas Market as well as online.
Landmark Christmas Market, Shop 312-314, 3/F, Landmark Atrium, 15 Queen's Road Central, Hong Kong
Cookie DPT's rum and raisin flavour at The Daily Tot
Those who love rum and rum cocktails will no doubt be acquainted with the temple to the sugar cane spirit that is The Daily Tot. If you're hungry between sipping your favourite concoctions, you'll want to try its newly introduced rum and raisin cookie, an exclusive flavour developed by Cookie DPT — available in limited quantities each week.
The Daily Tot, Shop E, LG/F, Felicity Building, 58 Hollywood Road, Central, +852 2366 6836
In other news…
The Grand Gelinaz! Shuffle: Stay In Tour [postponed]
When: 3 December, 6:30pm [Now postponed to January/February 2021]
Price: HK$2,888 from GelinazHK
By year's end, we would have all ostensibly become recipe-swapping veterans: whether by the sheer need to stay home more this year, or simply with all the enticing home cooking tutorials by some of the world's best chefs, all at our fingertips.
For this year's iteration of the Grand Gelinaz! Shuffle, that arrangement of is very much on-brand for 2020. Arguably the most thrilling, madcap dining event of the year returns this December, uniting the world's most innovative and acclaimed chefs for a one-night-only event where they reinterpret each other's recipes.
This year, chefs who have been most affected by the economic fallout during the pandemic have been invited to create an eight-course menu, then sent anonymously to a participating restaurant in a city not currently under lockdown. These kitchen teams are then tasked to remix and reinterpret these menus at their discretion — with the original authors of the menu remaining anonymous until the final reveal at the end of the event. Hong Kong's May Chow of Happy Paradise has taken the reins on hosting and organising the city's participation in this year's grand Shuffle; joined by a team of stellar chefs including Agustin Balbi of Ando; Ricardo Chaneton of Mono; Matt Abergel of Yardbird Hong Kong and Ronin; Menex Cheung of China Tang ; and Stephanie Wong of Roots. They will be cooking up mystery menu plucked from a lineup of 130 industry heavyweights from across 15 cities, which could be from Alex Atala of D.O.M. in São Paulo; Mingoo Kang of Mingles in Seoul; Garima Arora of Bangkok's Gaa or Virgilio Martinez of Central in Lima.
Held at Happy Paradise, the evening's menu is priced at HK$2,888 per person, with a minimum booking of two persons. A portion of proceeds from ticket sales will be donated to Hong Kong charity Principal Chan, which offers free learning support to underprivileged children.
Happy Paradise, UG/F, 52 Staunton Street, Central, Hong Kong
The Forks & Spoons '12 Days of Christmas' Holiday Charity Campaign
When: 1–12 December
Scratching your head for the perfect, unique gift for the loved one who thinks they have it all? These 12 dining experiences are perhaps just the thing. Organised by Hong Kong F&B consultancy The Forks & Spoons, the charity campaign rounds up 15 fabulous gifts available for purchase, where 100 percent of proceeds will go towards the ChickenSoup Foundation, which supports vulnerable children and elderly. Gifts will be unveiled daily across 1–12 December on the 12 Days of Christmas campaign website. They're not your average cooking classes, either: think — a private Zoom cooking class with two-Michelin-starred British chef Simon Rogan, which includes a wine-paired dinner at L'Enclume in the UK's bucolic Lakes district, and a one-night stay at L'Enclume House for four guests, priced at HK$30,000 (available through 2022).
Closer to home, three-Michelin-starred Forum's chef Adam Wong will be teaching you the ins and outs of dim sum craft, headed by the restaurant's dim sum maestro Oscar Lam, followed by a wine-paired tasting menu. The experience will set you back HK$15,000.
Perfect for the holiday season is a special edition box of six Christmas Cronuts by Dominique Ansel — delivered with a personalised online greeting by the patissier himself, in addition to an exclusive Christmas hamper from his bakery's Hong Kong outlet. The whole package is priced at HK$10,000.
Learn more at the 12 Days of Christmas campaign online.
(Header image credit: © Gruenwald)