The month may be short, but it's a calendar full of celebrations this February. With Chinese New Year and Valentine's Day on the agenda, this is well and truly is a month geared towards a good time — an ode to love, family and friendship. Give gifts, send flowers and, more importantly, share laughter over a table of delicious food with dear ones. It'll certainly be time well spent. Looking for something new to nibble at? Here are some new openings worth booking.
Da Filippo Trattoria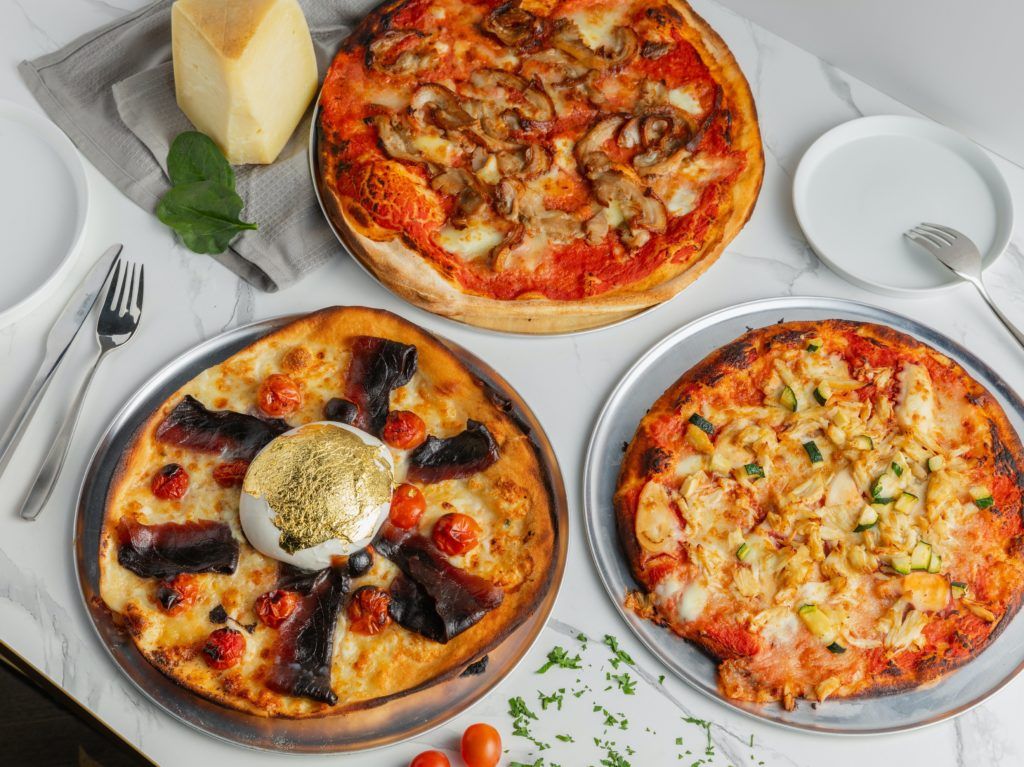 Comforting fare is always welcome, especially if it's carb-loaded Italian plates. Da Filippo Trattoria is the latest eatery to set up shop at Harbour City, with a focus on authentic home-grown recipes inspired by various Italian regions. Led by Florentine chef Andrea Alimeni, who has been awarded Michelin-starred accolades for over 20 years, restaurant signatures are the house-made sourdough pizzas and fresh-made pasta, chef Andrea's forte, kneaded with Petra 7220 flour — a particular flour sourced from Northern-central Italy and famed for its high-absorbency texture and natural wheat fragrance. Not to be missed are the classic carbonara and lobster tagliatelle, four-cheese pizza, and a selection of dishes that nod towards the variegated offerings of Italian cuisine: steamed bun with cuttlefish lampredotto inspired by the Florentine street-snack, Panino al Lampredotto, and a classic risotto made in a Italian seafood style.
Da Filippo Trattoria, Shop 3203-3204A, 3/F, Gateway Arcade, Harbour City, 25 Canton Road, Tsim Sha Tsui, +852 2117 1984
Yakuniku Ishidaya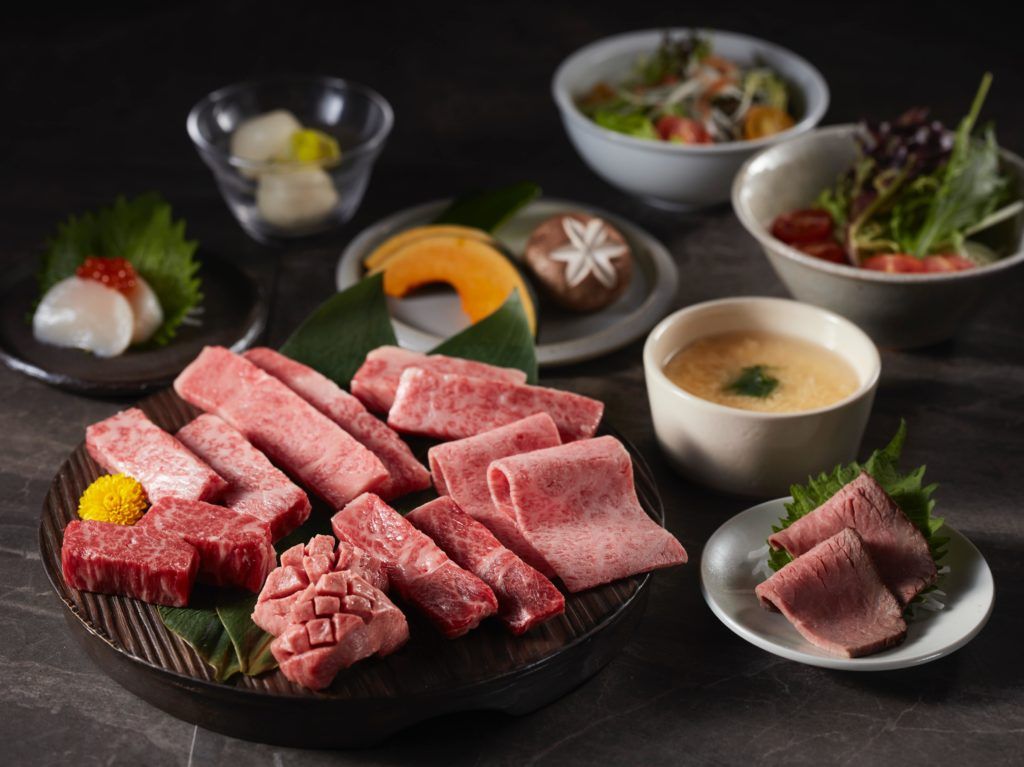 Once upon a time, authentic unctuous, umami-packed Kobe beef could only be enjoyed via a three hour flight, but Yakuniku Ishidaya, the Japanese grill experts from Kobe, brings it closer to home — right into the very heart of Central. The first overseas outpost, much of the renowned features of the famed restaurant remains the same, including fine cuts of Japanese wagyu hand-picked from selected farms and marked with the coveted purple chrysanthemum recognition for superior quality. Savour a selection of yakuniku favourites, including various cuts of Kobe striploin and ribeye, best enjoyed with the plethora of Japanese beverages and a generous dousing of the restaurant's special homemade sauces.
Yakuniku Ishidaya, 3/F, Century Square, 1-13 D'Aguilar Street, Central, Hong Kong, +852 2983 6939
Izakaya by K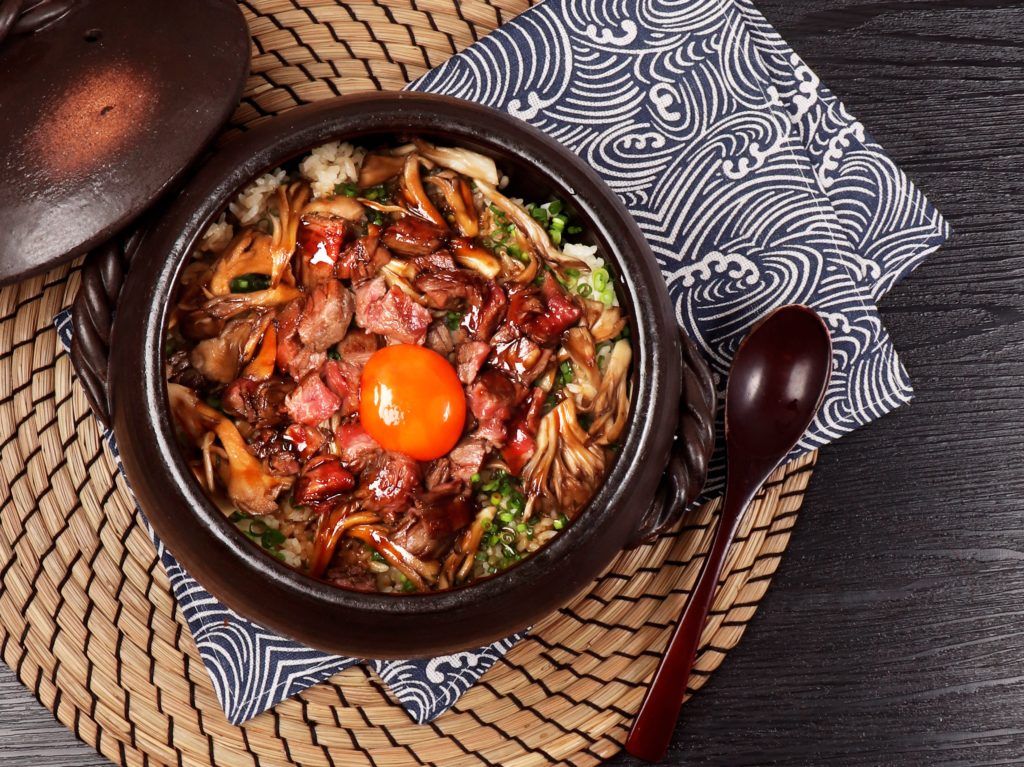 If anything, the boisterous atmosphere of Japan's izakayas can best be replicated in the busy neighbourhoods of Hong Kong. At least, that's what Michelin-trained chef Yuseke Kitade of the new hangout spot Izakaya by K believes. Opening at Tseung Kwan O, a deliberate choice of location for its upcoming, unexplored quality, it bears likeness to traditional izakaya's hole-in-the-wall tendency that are dotted over Tokyo. Similar to its traditional Japanese counterpart, Izakaya by K specialises in showcasing seasonal fresh ingredients in modern, innovative takes, and counts the wagyu beef pot rice, an A4-Miyazaki filet drizzled with a Madeira sauce and the tuna tartare terrine, sandwiched between avocado and topped with caviar, as signature specialities.
Izakaya by K, Shop G07, The Parkside, 18 Tong Chun Street, Tseung Kwan O, New Territories, Hong Kong, +852 3618 8211
Zoku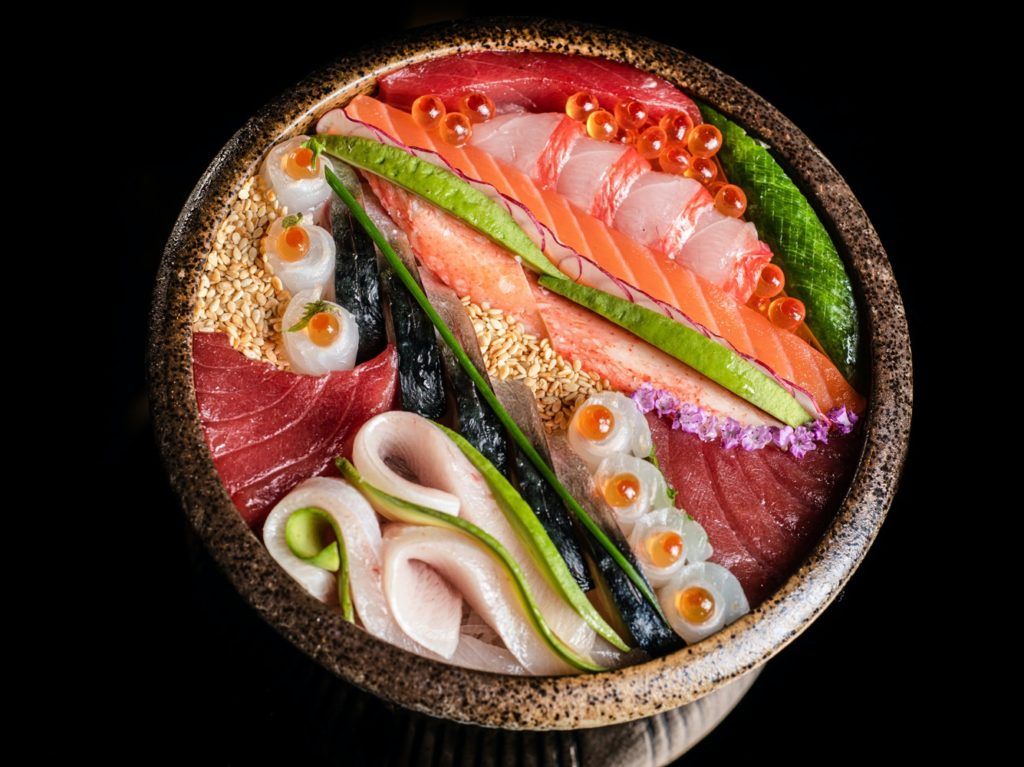 Overlooking the busy streets of Wanchai is Zoku, the modern Japanese eatery of the newly opened The Hari Hong Kong. A name that translates to 'clan' (族) in Japanese, it reflects the restaurant's strive to serving homey, familiar fare — ones that satisfy and are meant to be shared. Led under the discerning guidance of chef Phillip Pak, who may be familiar from his previous run as executive chef at Cé La Vi, chef Philip has also honed in refined Japanese techniques from time serving with renowned chef Nobu Matsuhisa. Traditional flavours refined for modern palates, Zoku's extensive menu is genuine showcase of incredible Japanese ingredients, and includes the likes of sea-fresh sashimi and temaki handrolls, wagyu steak served with foie gras and kushiyaki skewers grilled over bincho-tan and glazed with house-made condiments.
Zoku, 2/F, The Hari Hong Kong, 330 Lockhart Road, Wan Chai, Hong Kong, +852 2129 0338
Lucciola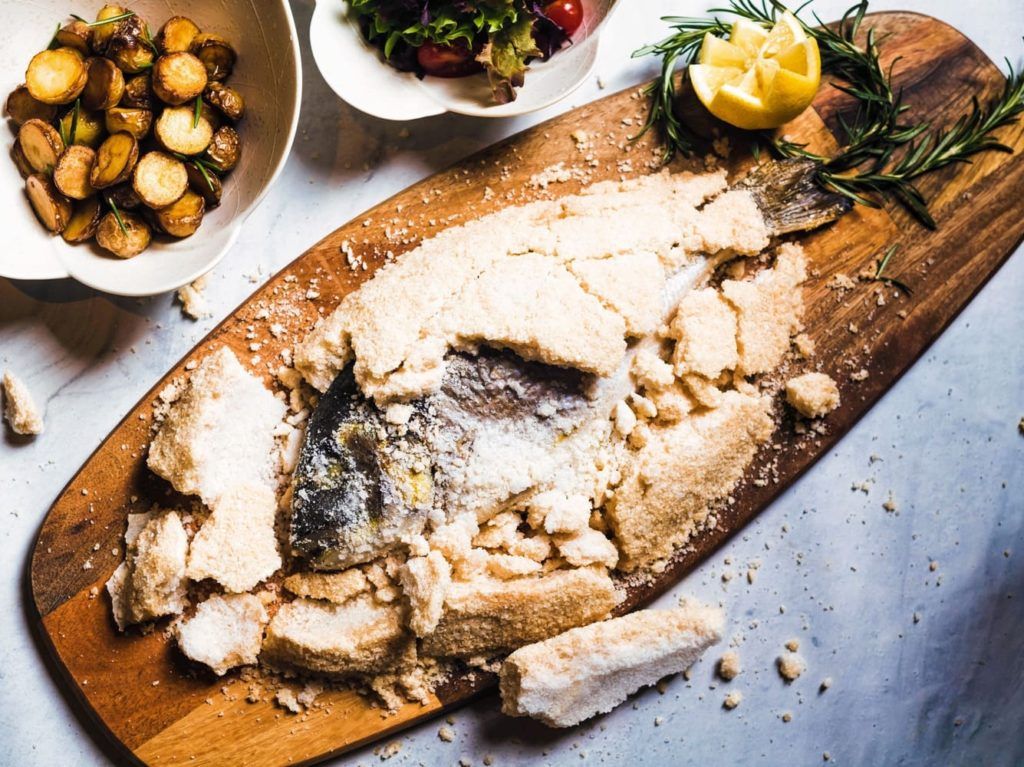 One floor below Zoku at The Hari Hong Kong, is the chic Italian ristorante Lucciola. The convivial location, dressed in warm tones of rust and deep green to impart a glamorous old-world allure, is beloved for its modern Italian plates perfected by chef Francesco Gava's refined techniques. A journey through Italy's traditional flavours, the dishes at Lucciola spotlights fine produce of each region, including a Piedmontese antipasto, Il vitello tonnato, made with wafer-thin folds of veal tenderloin lightly drizzled with tuna sauce and aged Modena balsamic vinegar; an Apulian burrata; and amberjack carpaccio from Mar Tirreno. But the star of the menu? Pasta. A dish which chef Gava believes is an Italian restaurant's most veracious measure. Lucciola's take is all beautifully handmade and served in nostalgic recipes. A spaghetti dish tossed in a blended sauce of Sicilian anchovies, garlic, parsley and fresh Tomino cheese is chef Gava's family favourite, while another created with frog legs that are oven-roasted and pan-fried, nods towards a humble dish widely loved in Vercelli.
Lucciola, 1/F, The Hari Hong Kong, 330 Lockhart Road, Wan Chai, Hong Kong, +852 2129 0333
Gustaci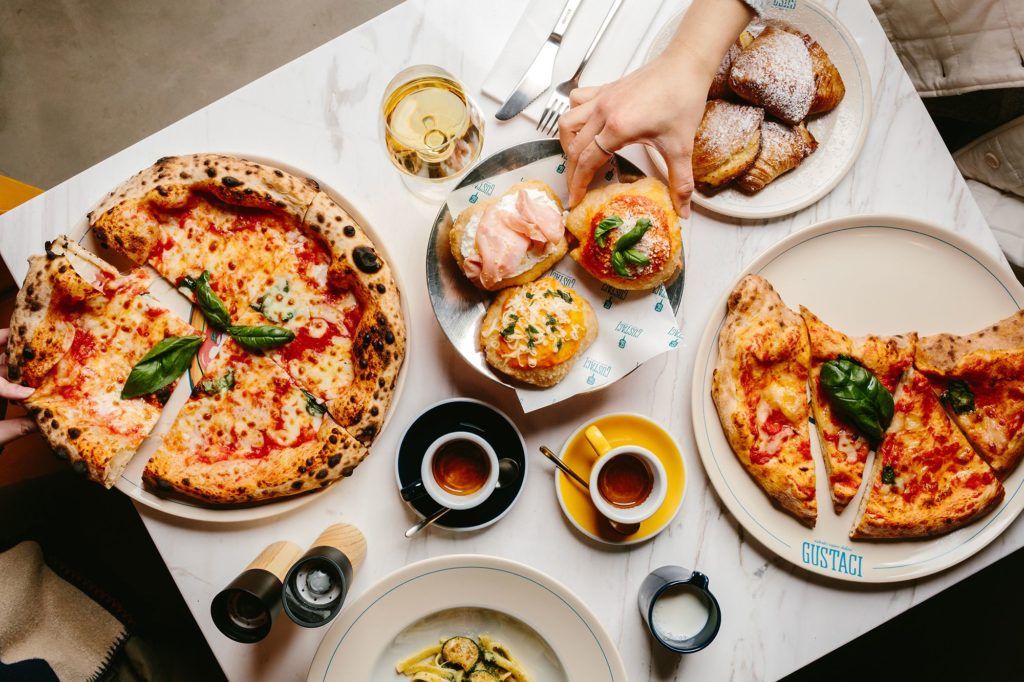 A brand new month, a new pizzeria lands in town. Gustaci (meaning 'taste' in Italian) is Central's latest spot to pick up the Saturday-night comfort of a crispy, cheesy well-seared pizza. Categorising itself as a 'pizza lounge', Gustaci, housed in the convenient location of PMQ, boasts cosy interiors decorated in a sleek, industrial-chic surrounding that make it a favourable spot for daytime dining. The menu itself is self-explanatory, serving pizzas as mains, and itself, a love-letter to the Napoli region with authentic Neapolitan-style recipes. Pizza dough is naturally leavened for up to 36 hours before finishing in the Moretti Forni Neapolis electric oven that warms up to scorching 510°C. The result? A perfectly spotted pie that is crispy and airy in every bite. The classic Margherita is a wonderful place to begin.
Gustaci, Shop HG01-05, G/F, Block B, PMQ, 35 Aberdeen Street, Central, Hong Kong +852 2981 1418
Header image courtesy of Da Filippo Trattoria