There's a lot on calendars this May. A dedicated day of celebrations for dearest, darling mum. A weekend enthralled by the inspirational works on show at Art Basel and Art Central. An afternoon doused in culture at Le French May. Better yet, an evening visit to some of the new restaurants openings in Hong Kong this month. As we said: Lots to see! Lots to visit! Other great news in the dining scene: Groups seating more than 4 and past the 10pm curfew. But only if you meet the new and very convoluted government requirements… while you take the time to count your fingers and figure it out, it's probably just worth heading out to chance it and see.
Casa Cucina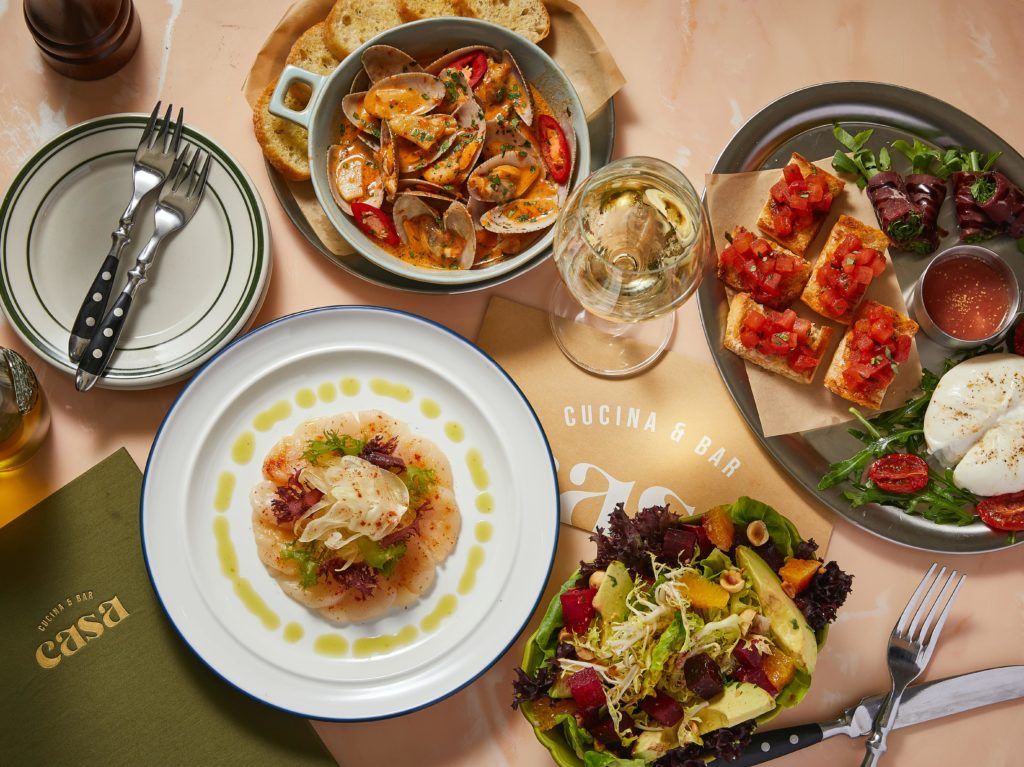 An evening away at Casa Cucina is cosy, intimate; much like an extension of a homey living room that's exquisitely decorated. That's exactly what owner and executive chef Anthony Cheung — who spent four years under Richard Ekkebus at Amber — had in mind: a chic dining space that feels like home, fitted with beautiful interiors — comfy rattan loungers, soft, sumptuous cushioning. Needless to say, the ingredients-focused menu is a reflection of the familiar, home-style atmosphere with innovative homemade pastas and fresh, bite-size plates in classic Cicchetti style. Don't miss: Chef Cheung's renewed take on the scallop carpaccio with pineapple, yuzu and Ogonri.
Casa Cucina, Shop 8 & 9, 158A Connaught Road West, Sai Ying Pun, Hong Kong, +852 2887 9666
Roji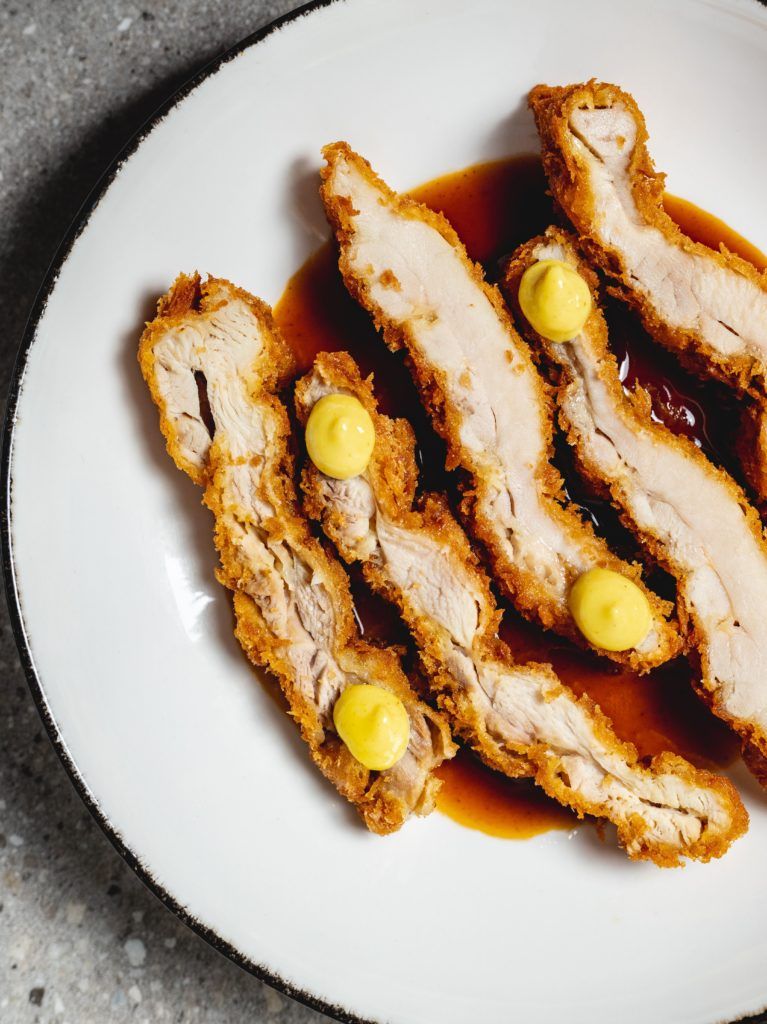 The infamous Lan Kwai Fong slope is looking quite lacklustre these days; but now a new reason to visit that doesn't involve overpriced, watered-down drinks but instead scrummy snacks and very delicious tipples: Roji. A tucked-away alcove, the cozy izakaya lives up to its genre and reserved for only those who can find it. But while the trek for the entrance may be tricky, the menu — a delectable selection of Japanese-French plates and tasty tipples — will all be worth it. It's an extension of founder Agnes Mu's upbringing, having lived in and loved both countries and its cuisines. Come here for late-night bite and a deserving drink; Izakaya Roji serves Hong Kong's only Hoshuzaki highball, an ultra-fizzy take on the classic drink made with a machine that's half refrigerator and half carbonation tap; while the charred scallops (HK$138) in brown butter sauce and crispy chicken cartilage (HK$98) will be worthy companions for bites in-between sips.
Roji, G/F, 20A D'Aguilar Street, Central, Hong Kong
Sushi Yonjugo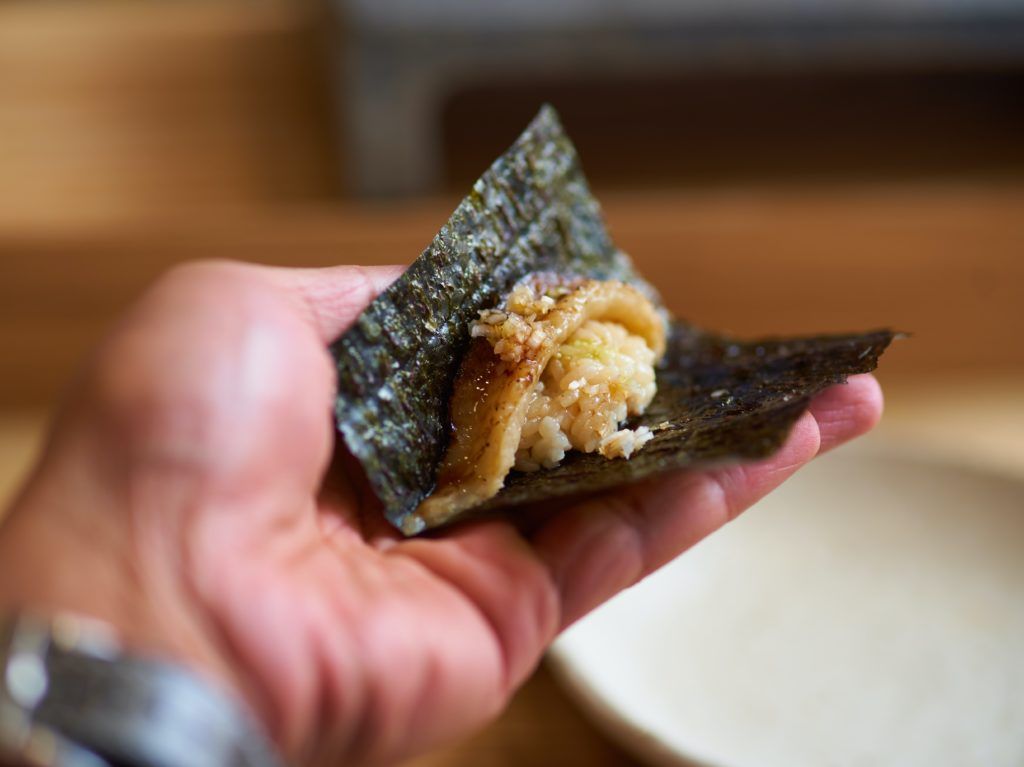 Another omakase booking challenge now on our hands with the opening of Sushi Yonjugo, an intimate nine-seater serving up a sea-fresh selection of Edomae-style sushi by chef Milton Lau. Japanese omakases should be a widely understood concept by now — a 'Chef's Choice' menu — dependent entirely on the chef. But you'll be hard-pressed to find a menu as personalised as the one at Sushi Yonjugo, which is changed and tweaked by chef Lau every day, dependent on the day's catch and the seasonal produce he orders from an expert group of Japanese producers every morning at 4am and arrives at the immaculate sushi counter by 10am. Truly jet-fresh. Look forward to the Spring launch menu which will spotlight the Kinki, a rare rockfish from Hokkaido.
Sushi Yonjugo, 35 Staunton Street, Central, Hong Kong, +852 3689 1045
Wing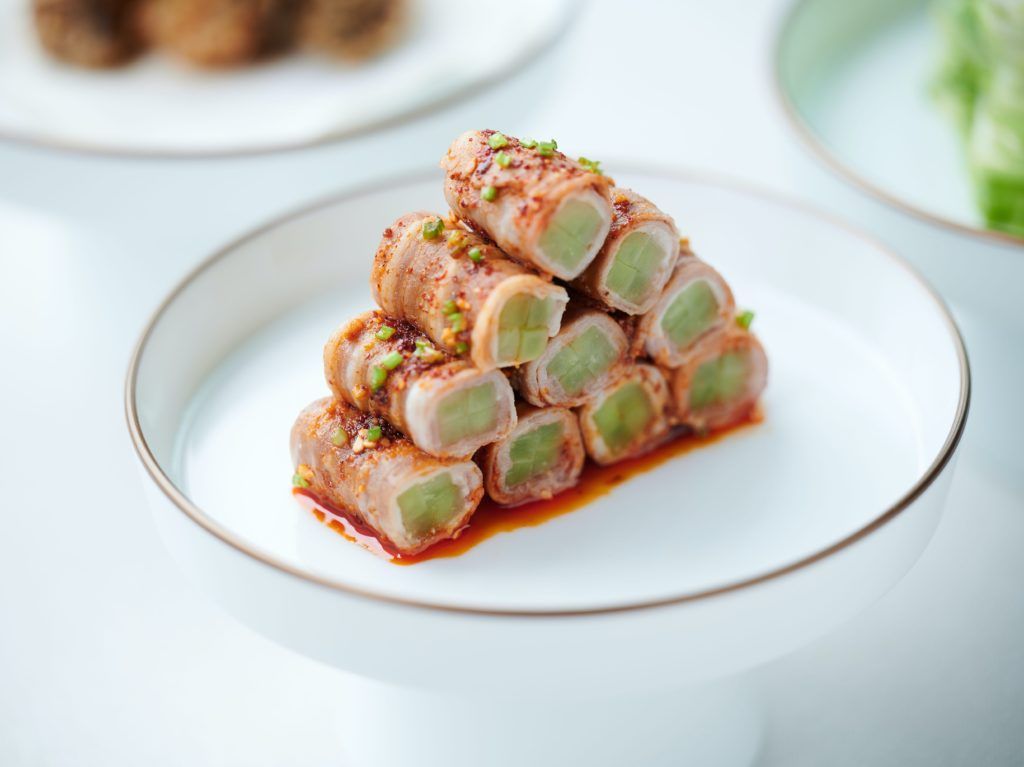 There's a fascinating concept behind Wing, the latest Chinese concept ideated by chef Vicky Cheng, previously of Vea. If asked to categorise Wing a single cuisine, the menu is inherently Chinese, but each dish is actually inspired by the traditional handcrafted 'ruyi' (如意) knot, an auspicious symbol in Chinese cultures. However it's not the luck-bringing aspect that the menu replicates like ones during Chinese New Year, but the endless, intricate formations that can be made after learning a few basic loops and pulls. As a mirroring reflection, Wing's seasonal tasting menu is the expert loop and pull of chef Cheng's culinary craft, especially in Chinese food and culture. Combined with a Western influence in culinary techniques — dry-ageing — stalwart classics are beautifully reimagined, like the sugarcane glazed crispy pigeon and king crab congee with chicken oil.
Wing, 29/F, The Wellington, 198 Wellington Street, Central, Hong Kong, +852 2711 0063
House of Orient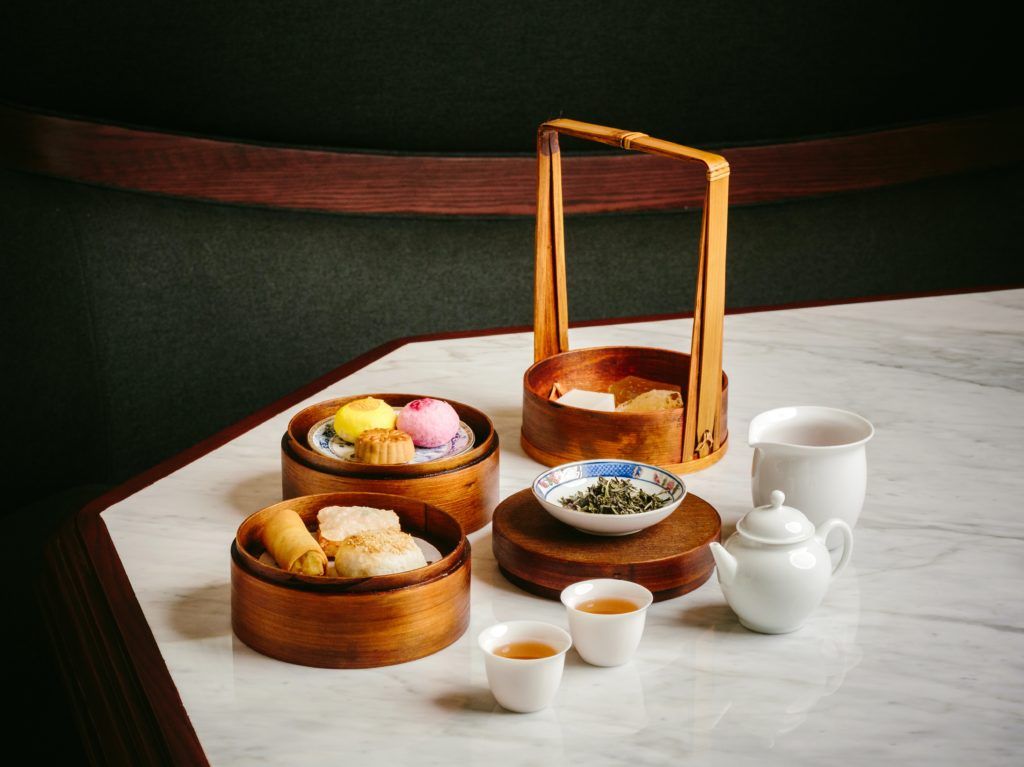 House of Orient is a destination that many in this city will hold dear to their hearts. An old-world, colonial-style teahouse, the House of Orient is a tribute — a retrospective look-back — into a traditional-riddled ritual so well known and loved: dim sum. Here, a serious dedication to authentic tea blends dedicated to bring back the 'Hong Kong Elegance' tea experience, starting with the premium Lapsang Souchong. Much like Hong Kong's cultural fabric, an East-meet-West distinction is also translated into the handcrafted dim sum, prepared by chef Wong Chi-San. It's hearty favourites revived with a contemporary twist: black pepper beef pastry, thousand-layered custard cake. A new Sunday dim sum spot — or traditional afternoon tea — served with a side of sweet sweet nostalgia.
House of Orient, 2/F, Entertainment Building, 30 Queen's Road Central, Hong Kong
Mián
A new addition to The Murray's portfolio: Mián. A celebration not just for Chinese cuisine, but one that specifically highlights the culinary traditions of eight different regions. The menu's range of home-style comforts and sophistication creations are a tangible reflection of Sichaun-born chef Shao, who adds his affinity for fiery Chinese chillies into the deeply personal menu. Each dish, a balanced showcase of traditional Chinese techniques and authentic flavours, with an added touch of decadence. Case in point: The seafood and egg fried rice. It's redone with brown and purple rice, then tossed in a locally produced soy sauce from Yuen Long. The once humble fried rice throws in a rich selection of fresh prawns, scallops, shredded egg threads and prawn roe for a flavour-checked, textural bite. Like we said, elevated classics.
Mián, UG, The Pavillion, The Murray, 22 Cotton Tree Drive, Central, Hong Kong, +852 3563 6405
Studio City by CaliMex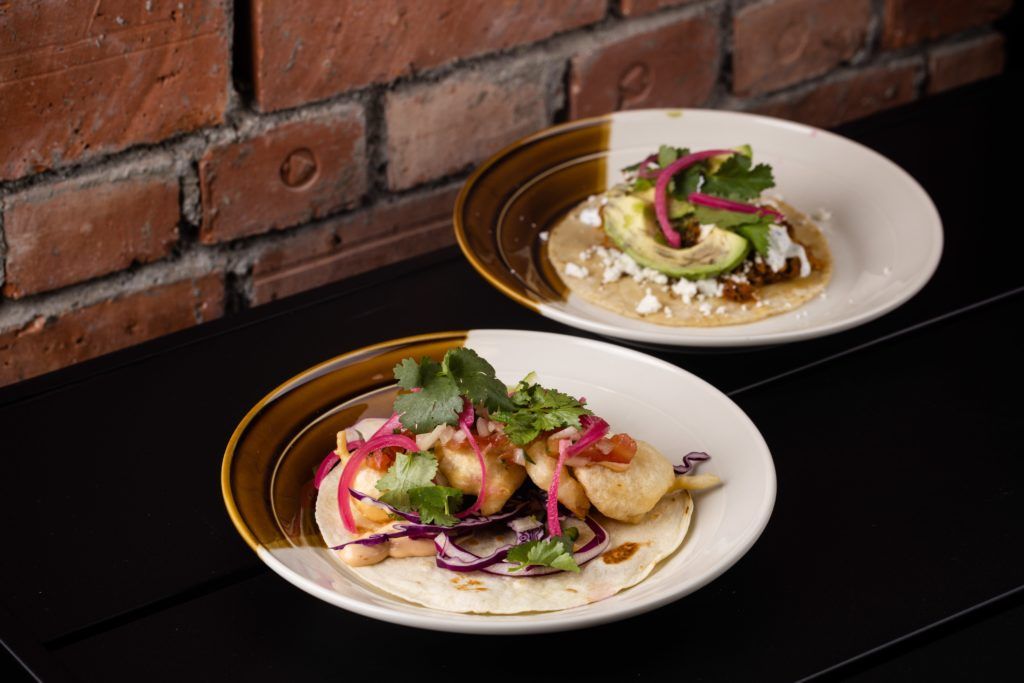 Exciting news from the neighbourhood favourite Tex-Mex: CaliMex opens the doors to a brand new concept in Causeway Bay — Studio City. One that will surely guarantee a good night out, it seems. The new and vibrant concept will continue the similar, laid-back casual Southern Californian ambience with a new and improved range of grilled Mexican classics and street food favourites. Delicious Tableside Guacamole (HK$148), is one of them. To those searching for a new spot to enjoying those weekly #TacoTuesday margs, there is also a full Agave Tequila and Mezcal lounge here.
Studio City by CaliMex, Shop C, G/F, Fashion Walk, 50-56 Paterson Street, Causeway Bay, Hong Kong
Eat Fuh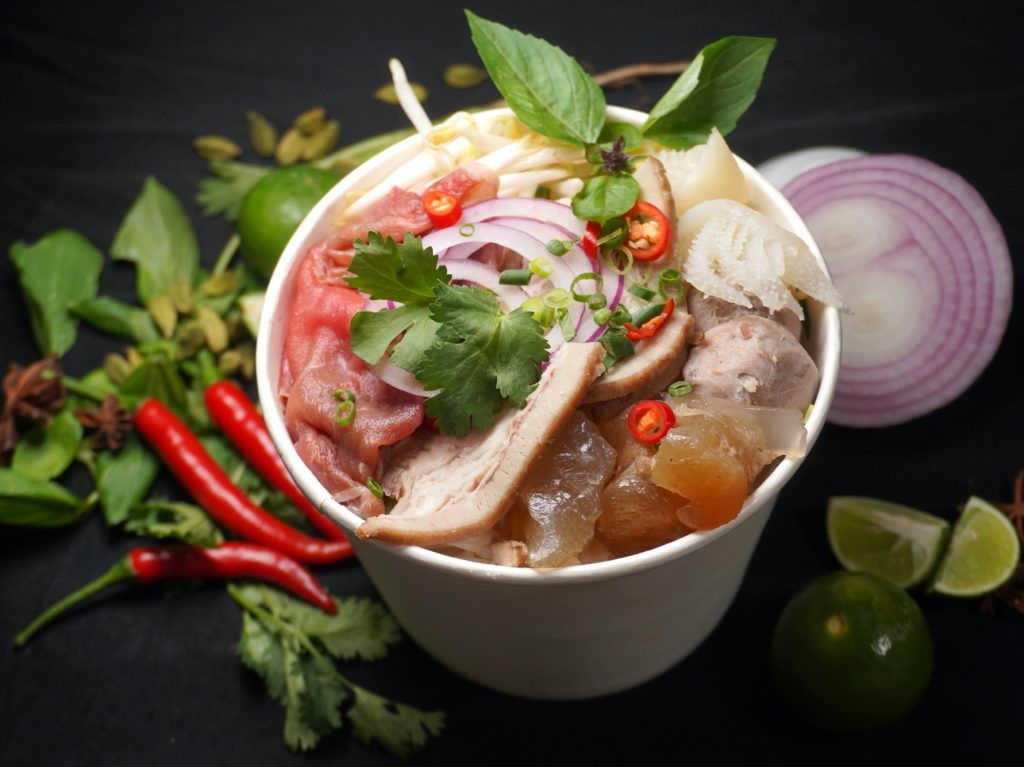 Interestingly the city's latest runner for pho is not an overseas opening by a humble stall in Vietnam, but busy, bustling Sydney. Loved in its Australian native home for the no frills, no fuss take on the soupy delicacy, the pho at Eat Fuh is made according to passed-on recipes that's been tweaked, modified and refined for generations. The aromatic waft of star anise and cloves will be the first sign you have arrived. There are three var of 'fuh' here: beef, chicken and vegetarian, but the star of the show is the Beef Fuh noodle soup (from HK98). Prepared daily with 30 kilograms of beef bones, it's an eight-hour simmer and a basket-load of spics that refine and elevate the rich flavours and, which, according to the team at Eat Fuh, is as real and authentic as a steaming bowl from a street-side cafe in Saigon. Pay a visit and see for yourself.
Eat Fuh, G/F, 345A Queen's Road West, Sai Ying Pun, Hong Kong