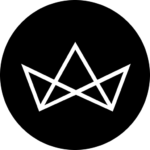 Q&A: 'The Final Table' star Shane Osborn on celebrity chefdom and his new Hong Kong restaurant
Chef Shane Osborn might just the world's most humble celebrity chef. A few months after showcasing his cooking chops in front of millions of viewers on the Netflix competitive cooking series The Final Table — the most expensive food show produced in the streaming network's history — the chef-entrepreneur who first garnered acclaim at two-Michelin-starred Pied a Terre in London isn't exactly off riding the celebrity-chef wave to new frontiers. Regulars at his first solo venture, one-Michelin-starred Arcane, will find the steadfast and cerebral cook in the kitchen at the On Lan Street fine dining restaurant six out of seven days in any given week, back in his old routine and cooking with the same rigorous single-mindedness and attention to detail as ever before.
Naturally, the show has attracted a whole new crowd of diners and cooks eager to see the reality-show finalist in person. "I've had chefs apply for jobs who've seen me on the show and they come in and interview and all they want to do is hang out with me in the kitchen," says Osborn with incredulity. Since appearing on the show, he gets stopped on the street frequently ("They'll say, 'You should have won!'"), although signing autographs and posing for pictures hasn't gone to the native Australian's head. 
In the era of celebrity chefdom, it's both archaic and admirable to see a big-name chef still running his restaurant day-in and day-out, working 15–16 hour shifts, not to mention making sacrifices such as seeing his family once every few months since they relocated back to France last year. It's this level of dedication and careful consideration that's seen Arcane triumph past the hiccups and hurdles that have defeated some of Osborn's more impulsive peers; it's also the reason the chef has taken a relatively longer time to debut his sophomore venture. Opening in a little over a month, Cornerstone is an Australian bistro celebrating the diverse culinary traditions of the country, a bid at the casual style of contemporary dining that Osborn says he increasingly admires.
"The industry is changing, it's getting better, especially in mid-range and casual dining," he says. "These young chefs with their tats and beards, you know they're banging out places that have some really interesting food happening. Those are the ones that interest me now."
As he gears up to join the young guns with his no-reservations, 24-seater on Hollywood Road, we grabbed a moment to chat with the culinary star about life after The Final Table, the inspiration behind his upcoming restaurant, and a possible follow-up show with his on-screen partner in crime. 
It's been a few months since 'The Final Table' launched on Netflix. Do people recognise you left and right now?
Yeah, definitely in the restaurant every day there's people that have seen the show. And if I am walking down the street, people will come up and shake my hand and tell me how much they enjoyed the show. It's surprising how many people here have actually seen it. I know Netflix has that effect in the UK and Australia, but I didn't know it would in Hong Kong. 
You came back from the show and went straight back to work at Arcane. A lot of chefs ride the wave of TV celebrity instead. Where do you find the balance in that?
I do this job because I love being in the kitchen and being part of the team. You can't really replace that. Being in the studio and doing a TV programme is not as exciting or cool or as fun as being in a kitchen every day — that's what makes me tick and makes me happy. I don't really want to leave the kitchen, but I'm open to new opportunities. I mean, Mark [Best] and I have discussed maybe doing something together in the future. And we've had discussions with Netflix, since we're contracted by them for a year anyway.
You and your partner Mark definitely had some of the best chemistry on the show. Tell us how that partnership formed.
So Mark is someone I've known for 10–15 years, I've met him at different chef events around the world. We haven't spent a lot of time together but when we have, we just kind of get along and I respect him tremendously. He's a great chef. So when they asked if I had anybody in mind I said, 'Well, the first person who springs to mind is Mark Best'. He'd just closed his restaurant in Sydney at the time, so it was good timing. I contacted Mark and he was interested. You get a lot of options like these coming your way, and it just all clicked into place after that.
So you had previous TV offers before?
I did two very short series with the BBC when I was in London, but they were documentaries. One was called Grandpa's Back in Business, which was about people in their 50s and 60s going back into the workplace after being retired or changing their jobs; I did another docuseries called The Stress Test which was about stressful careers such as a football player, taxi manager, chef. They followed us for a month, did a stress hormone test every day and lots of secret filming just to see how we handled our stress.
So I'm not shy in front of a camera, I've done it before. There just really hasn't been anything I wanted to do before The Final Table. Actually the producers of the Netflix series used to produce Masterchef UK, and every year when I was living in London they used to ask me to appear and be a guest judge, and I always said no. I was focused on the restaurant Pied a Terre — we had two Michelin stars — and that was my pride and focus. I just didn't really enjoy doing television, especially of that kind. So the producers told me that they were so pleased when I actually said yes because they had tried to get me on TV before. For them, it was a bit of a litmus test to see how good the series could be.
So what about this show changed your mind?
It's the production value, what Netflix do — they do it so well. I've watched a couple of series of Chef's Table and the cinematography and production levels are immaculate. Netflix has global reach in 190+ countries: If the show was successful a couple hundred million people would see it, and you can't buy that kind of marketing and publicity. 
When they approached me, the way they sold it to me was like the Chef's Table series but in a competition form highlighting the skill and expertise of the chef and his/her passion. It's not like MasterChef where they want to see the drama and the mistakes and focus on that. It was all about the skill of the industry, and that for me was the real hook.
What were your favourite and least favourite cuisines to cook?
I didn't really enjoy the UK one, I thought the full English breakfast was a poor representation of British cuisine to be honest. There are much better dishes to choose from than eggs and bacon. And the Brazilian one with the feijoada… it's not my favourite dish.
I really loved Italy because Mark and I just love proper traditional food. India was a great challenge because we had to cook murgh makhani (butter chicken) but do a vegetarian option so we could think outside of the box. And then the last one, the French one, it was a race against the clock because the wild hare dish [lièvre à la royale] takes two days to prepare normally and we did an authentic version in 90 minutes. That's the dish that put us straight into the finale.
It was an exhausting process. I mean, you're away from your family… spending seven weeks in a hotel sounds great, but it's not. You just don't have familiar things around you and it just becomes a little bit lonely, so you want to get home. The French challenge and the fact that we smashed it out of the park, it was just such a relief. For me, the last episode I was like, 'That's it, my goal's achieved, I'm happy. Whatever happens from now doesn't matter'.
So you mentioned there's a possibility of you and Mark partnering again for something?
On Instagram, people have been messaging us every day saying, 'You guys should have your own show.' There's been a lot of hashtagging #givethemtheirownshow. We'll see what happens.
What would be the premise?
I don't know. Travelling, exploring. Mark and I have both travelled extensively around the world. The thing we really enjoyed about the program was getting to understand each country's cuisine, and then deciphering and doing research on how these dishes were created. You just kind of learn a bit of history about each country through food, and for us that was really exciting, so that could be a possibility. Mark and I will also do a pop-up at some stage. We're working on doing The Ghee Spot. 
Sounds like something Hongkongers would go wild for.
On the India episode, we joke about how we would like to work in an Indian restaurant and call it The Ghee Spot, and Mark comments that it would be very hard to find. We're currently talking to a few people about doing that this year, it would be very small, in a back of warehouse, in Kwai Chung or somewhere like that, and we'd make it very hard to find. It's just something fun, like a rave from the 1990s, like here's the location and there's the riddle you have to solve that'll give you your next clue, and you go there and you find us cooking for 15–20 people in this industrial warehouse. 
Tell us about your new restaurant.
We're opening Cornerstone in June on Hollywood Road. It's going to be a very casual, all-day dining restaurant, something that's a bit more affordable but very produce-led. The chef [Neal Ledesma] that's running it has worked with me for 4–5 years at Arcane, as have most of the rest of the team. We'll have a wine by the glass program, and it'll just be more like an Australian-type bistro so the food won't be tied into one geographical area. It'll be European-centric and also have a bit of Thai influences, some Japanese influences, some Middle Eastern… but all just really simple food. Pasta dishes, vegetarian dishes, and the price point will be really affordable.
There's something about the sunny Australian bistro archetype that hasn't quite been replicated here successfully. Why do you think that is?
Well Australia has some of the best cafés in the world, but there's more to Australian cuisine than just avocado on toasted sourdough (which Australians do very well). But the thing is that Australia doesn't have its own food culture or history, we've absorbed so many different cuisines and we're not afraid to mash them up. People call it fusion — that's a bit of a bad word — but Australian food is just an amalgamation of so many different cuisines: Lebanese, Greek, Vietnamese, Chinese, Italian… it's so many cultures in one country. I think that's what makes the food interesting. It's not just the food, it's that way of life — that's something we're aiming for.
Any other future restaurant plans?
Arcane is still the number one priority, to keep the restaurant evolving and improving day by day. We have a great team here run by our head chef Mike [Smith] under me, and a really good team under him. We're not looking to grow fast or on a large scale, it's about growing organically and slowly. It's important that we stay consistent: We have a lot of regular clientele here who come back week after week because we are consistent, so we can't let that standard slip, but we need to be constantly moving forward. 
So at the end of the day, it's about the quality not being compromised by attaining 'celebrity chef' status?
The downside of the rise of the celebrity chef is that a lot of people think they can do it. I've had a couple of people who've applied here who don't actually want to work here, they just want to meet me, and they can hardly speak when they come in because they're starstruck. I don't understand it because I've never been starstruck by anybody. That doesn't mean anything to me.