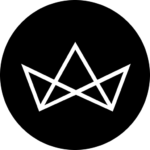 The Tai Pan unveils refreshed menu with a cross-continental approach to traditional bistro fare
Since opening in early 2018, The Murray, Hong Kong has established itself as one of the best new hotels for business travellers looking to stay in Central. But its convenient location in the business precinct and seamless service aren't all the five-star hotel has going for it: The Murray has also placed particular emphasis on its F&B offerings, from the stunning rooftop bar at Popinjays to award-winning Cantonese cuisine at Guo Fu Lou. For epicureans looking for relaxed yet refined modern bistro fare, look no further than The Tai Pan, which has unveiled a new menu this season with a series of tantalising culinary creations.
With a menu spearheaded by Executive Chef Terrence Crandall, The Tai Pan is putting an elegant spin on modern bistro fare, starting with a pantry stocked with a bounty of the finest organic and artisanal produce. Inflecting classic recipes with a few creative touches influenced by his travels around the world, Crandall's new free-form dishes show off his knack for intriguing flavour combinations, where a number of East-meets-West creations sit comfortably within an overarching cross-continental theme.
Some standouts take inspiration from the ocean's bounty: The signature lobster Caesar salad (HK$270) ramps up the age-old recipe with premium crustaceans procured from the ice-cold waters off the Canadian coastline, rounded out with a rich lobster oil for added umami. The white miso glazed Patagonian toothfish (HK$390) borrows from Japanese cooking traditions, the flaky, white-fleshed fillet served with oden-braised daikon, shimeji mushrooms and miso espuma.
For proteins, chef Crandall ventures down under to bring Hong Kong diners the best meat cuts from Australia: The slow-roasted lamb loin from New Zealand (HK$320) is marinated in a melange of exotic spices and paired beautifully with roasted eggplant caponata; while full-blooded Wagyu beef ribeye (HK$1,380) is sourced from the famous Mayura Farms, raised on chocolates and sweets to develop a rich and luxurious flavour and melt-worthy texture. The decadent ribeye can serve two and is carved tableside for a dose of theatrics.
While chef Crandall has dedicated his menu to elegant, upscale bistro creations, he's not opposed to letting a bit of playfulness slide into his menu — just take the Foie Gras PB & J (HK$230), where the childhood favourite serves as inspiration for an indulgent creation featuring the fatty liver atop a slice of toasted French brioche, drizzled in rhubarb and strawberry compote to cut through the richness. The eye-popping number is topped off with freeze-dried raspberries and toasted pistachios for a bit of textural contrast.
From reinvented classics to East-meets-West creations, the new menu at The Tai Pan promises to sate a range of palates, rounded out with engaging tableside service and an extensive and well-curated wine list. With an emphasis on fresh produce sourced through Crandall's longstanding relationships with artisanal producers and purveyors from across the globe, The Tai Pan presents a true farm-to-table experience set amongst the elegant surrounds of the hotel. For an added bonus, diners should head to Cotton Tree Terrace to enjoy an al fresco cocktail or a pup-friendly afternoon tea on the terrace, surrounded by lush greenery for an ideal way to unwind from the buzz of the city.
For reservations, email themurray@niccolohotels.com, call +852 3141 8888 or visit the website here.
The Tai Pan
Address
The Murray, Hong Kong, 22 Cotton Tree Drive, Central, Hong Kong