The Ship Street stalwart (open since 2012) gets a timely dose of fresh perspective, courtesy of a revamped fit-out, all-new menu, and crucially, a prodigious new helmsman, Roca Brothers protégé Antonio Oviedo. Below, we tackle five of the best new plates being whipped up by 22 Ships — from time-honoured tapas to hearty mains representing Spain's national identity.
For several years, Jia Group's 22 Ships has been a mainstay in Hong Kong's tapas scene, but for fans of Spain's vibrant and eclectic cuisine, sunnier days yet lie ahead. The former Jason Atherton project shuttered its doors for three months earlier this year; and following a brief hiatus, has reemerged with a bold rustic look and deadly clear purpose. A slice of Madrid (San Bernardino, perhaps?) in the heart of Hong Kong, if you will.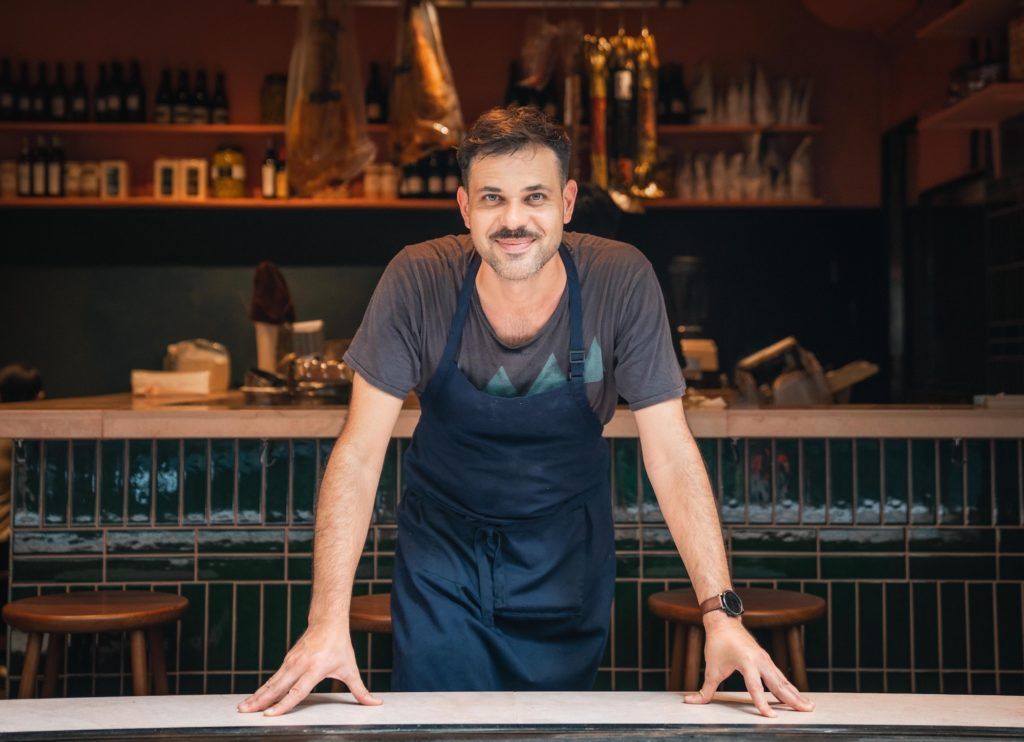 At the nexus of this revitalisation — in ways figurative and literal — is Executive Chef Antonio Oviedo. A student of not one but two characteristically Spanish giants in the culinary world (Santi Santamaria and the Roca Brothers), Oviedo has been on the cutting edge of that country's dining industry for over a decade. He spent the mid-aughts refining his understanding of various technical disciplines (areas like seafood and sauce making, any one of which is complex enough to ground a lifelong career) before assuming the mantle of Head Pastry Chef at Zaranda in 2009.
By no means a greenhorn in Asia (he previously headed Michelin-starred Iggy's in Singapore) the reopening of 22 Ships is nonetheless an exciting first, marking Oveido's official debut here in Hong Kong.
The crux of 22 Ships is still very much the same 'social' experience it started out as: guests graze on seasonal plates pitched at varying sizes over a glass of sangria; sat around a horseshoe-shaped countertop or window-side communal al fresco table.
At the same time, Oveido's arrival has clearly elicited a fierce sense of enthusiasm and urgency — something that's doubly apparent from the moment you're seated at the 'chef's counter', overseen personally by the swashbuckling Madrileño. Here's an exec chef who isn't afraid to 'get stuck in' with the guests, bantering pleasantly as he emblazons plates of fresh-cooked Galician octopus with tiny dollops of mojo verde; or pulls icy glasses of vermut sifón — a delicious reprieve from the usual Aperol Spritz — seemingly from thin air.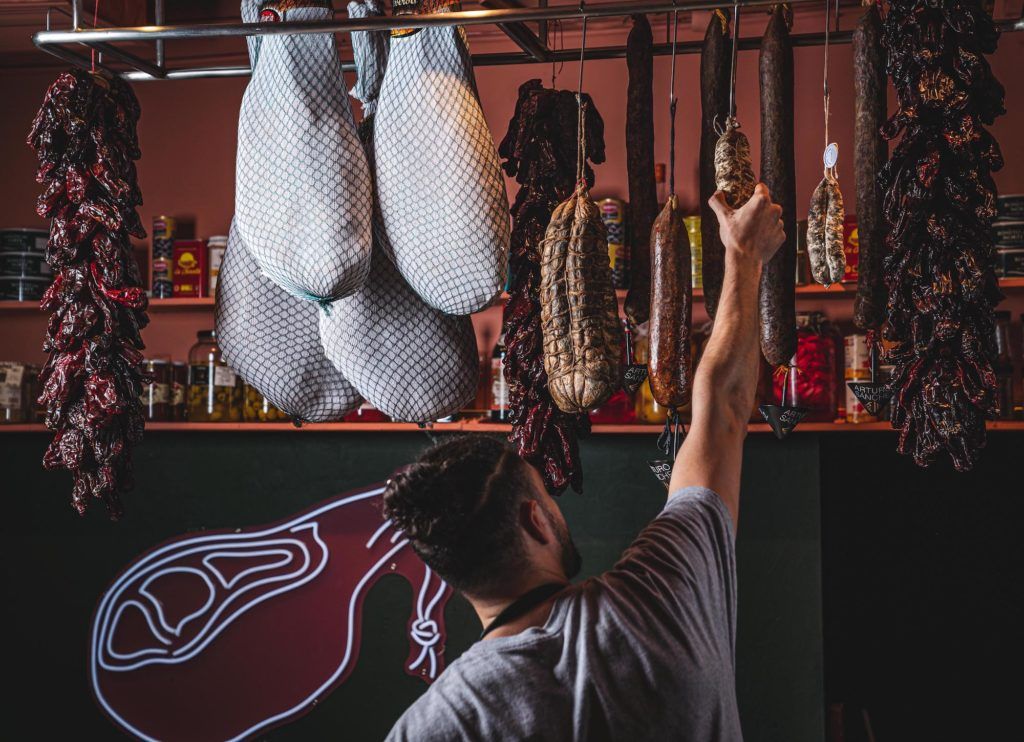 For Oveido, 22 Ships' new and improved façade is nothing if not a launchpad for exploring Spain's historic plurality of food and drink: A subject he has an ardent, damn near touching enthusiasm for.
"Hongkongers are no strangers to tapas," he beams," but there are still many [more] Spanish classics waiting to be explored."
Among these, Oviedo is most wed to the cooking of Madrid — his hometown and, traditionally, a melting pot of multi-ethnic cooking. "[We have] a long tradition of welcoming people from all over Spain. At 22 Ships, I've set out to reflect Madrid's vibrant bar culture and the richness of the Spanish culinary experience through a multi-regional menu and wine list."
To get a better sense of this manifesto, we've selected five of our favourite plates on the new menu, with a few words from the man himself explaining why these are essential eats.
Jump To / Table of Contents