Tents are popping up, restaurants are putting the final tweaks on their dishes, and chefs are flying in from all over in anticipation of the year's biggest food festival, Taste of Hong Kong. Running from 16–19 March 2017, the annual event (now in its 2nd iteration) serves as a platform for the city's top chefs and restaurants to share their signature plates, disperse knowledge and cooking techniques, meet with fellow heavyweights in the industry, and all in all, showcase the best of Hong Kong's dining scene.
At this year's festival, 16 restaurants will be offering their signature dishes, in addition to special one-off festival creations. The all-star cast includes: Amber, Arcane, Café Gray Deluxe, CHINO, Duddell's, Kaum at Potato Head, Kei Restaurant, Mercato, Okra, Rhoda, Ronin, Serge et Le Phoque, Tin Lung Heen, Tosca, Yardbird and ZUMA.
"The Taste of Hong Kong menu is like a love letter to foodies of this vibrant city," says Simon Wilson, Head of IMG Culinary Asia. "Planning a menu for 17,000 people who love food is not a task to take lightly. Working with 16 top restaurants means we have real insight into the next trends in F&B."
Not sure where to start digging in? Here are the top 10 dishes we'll be making a beeline for when the festival gates open, from Rhoda's creative riff on beef tartare to Zuma's version of temaki and Mercato's luxurious lobster carbonara.
Tickets are now on sale for Taste of Hong Kong from hongkong.tastefestivals.com.
1
Amber's Ebisu winter oysters with plum, beetroot granité & black pepper
When it comes to Amber, there's no telling where chef Richard Ekkebus' creative instincts will take a dish, and we can't wait to try this one: an ode to fresh seafood with freshly-shucked oysters served with plum and a refreshing beetroot granité.
2
Kei's gnocchi with black truffle and Iberico ham
Craving fresh pasta? Kei's offering is one to indulge in — fresh gnocchi paired with Iberico ham shavings and a generous amount of seasonal black truffles for an pungent, earthy aroma.
3
Café Gray Deluxe's hamachi pastrami tomatillos
Chef Gray Kunz takes fresh sashimi and drizzles it in lime and buttermilk-coriander dressing for an herbaceous, refreshing bite in his hamachi pastrami tomatillos.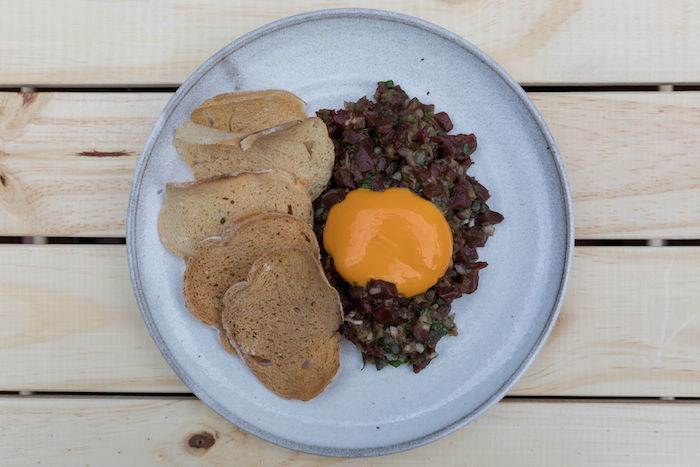 4
Rhoda's wild Hereford ox heart tartare with egg yolk purée
Chef Nate Green is no stranger when it comes to wild game, and he's bringing one of his signatures dishes to Taste — a twist on beef tartare which uses wild Hereford ox heart tartare mixed with a rich egg yolk for a rich and creamy marriage of flavours.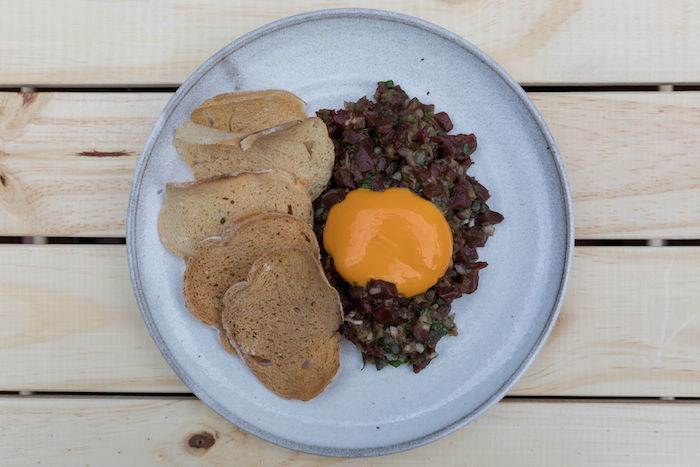 5
Tin Lung Heen's double-boiled chicken soup with fish maw
Chicken soup in a baby coconut? Perhaps only Tin Lung Heen could pull off this wondrous combination, with the intensely flavoured soup picking up a subtle sweetness from its coconut shell, and the addition of fish maw topping off a one-of-a-kind creation.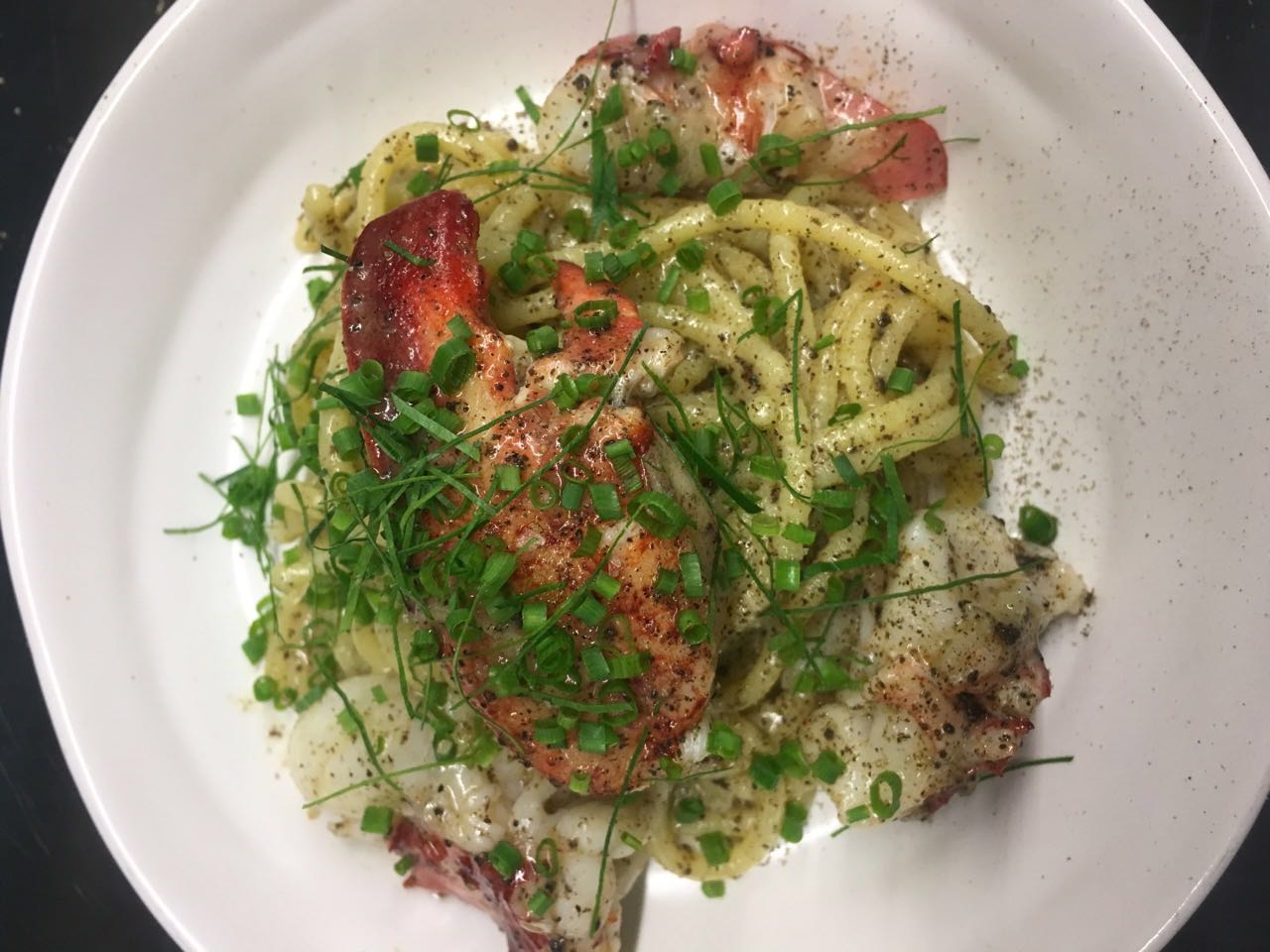 6
Mercato's black truffle lobster carbonara
If you haven't tried this dish at Mercato, what are you waiting for? Jean-Georges' pasta is every bit as luxurious as it sounds — with perfectly al dente strands of pasta mixed with sweet chunks of the prized crustacean.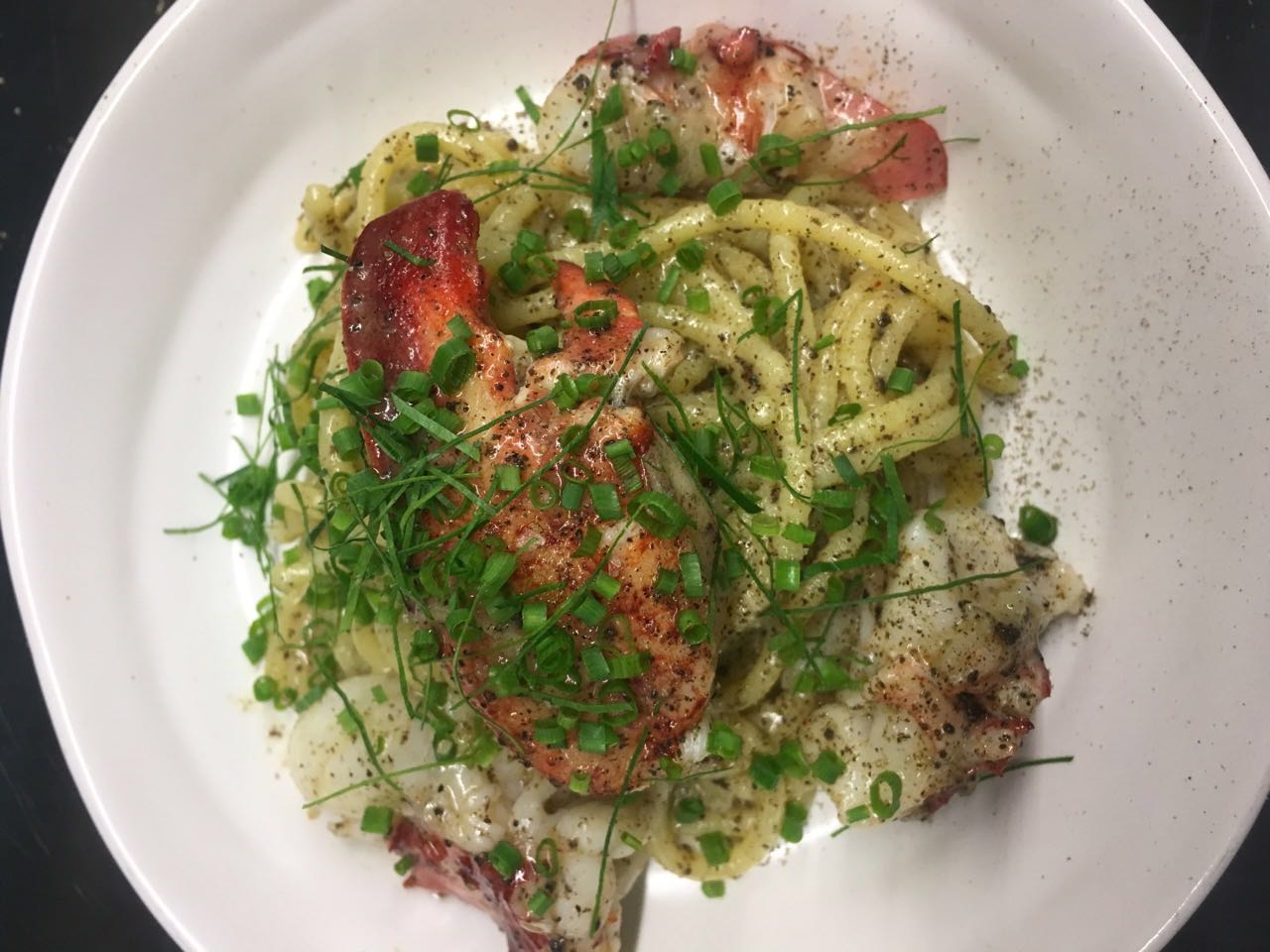 7
Tosca's tiramisu with limoncello
Satisfy your sweet tooth with this classic Italian offering from The Ritz-Carlton's Tosca, rich and creamy with the ideal ratio of espresso to rum to creamy mascarpone.
8
Zuma's crispy avocado temaki with chilli sauce and yuko pearls
This whimsical offering from Zuma takes the notion of a traditional Japanese hand roll and turns it on its head — you'll find creamy avocado, Japanese puffed rice, sesame seeds, cream cheese, nori and exploding yuko pearls for an all-in-one-bite that ticks off every box.
9
Kaum's pan-fried eel with green chilli relish
It's all about the condiments in Kaum's Balinese-inspired pan-fried eel, with the juicy and tender fish topped with a potent green chilli relish that will have you smacking your lips all day long.
10
Duddell's pan-fried M9 Australian Wagyu beef with wasabi soy sauce
Duddell's beef is prepared Canto-style but uses premium Australian Wagyu beef, fusing the best of both worlds. It's tossed with a wasabi soy sauce to ramp up the flavours.