It's been a busy February. First Chinese New Year, then Valentine's, and now the monthly incoming of a new list of restaurant openings to dine at. Just before 6pm, that is.
So loosen those waistbands. We're seeing out the rest of this short month with a string of brand new gourmet experiences. There has to be something to look forward to, especially with this fifth wave restrictions firmly in place.
Just in case you need a reminder (sorry): it's two per table unless you visit a Type D restaurant (then it's four) and no dining-in past 6pm. There are always takeouts and picnics and Hong Kong's scenic hiking trails… or strawberry picking! I hear they're currently in season. Here's to hoping March will be a little easier on all of us (especially the F&B industry).
All the new restaurants opening in Hong Kong this month:
Testina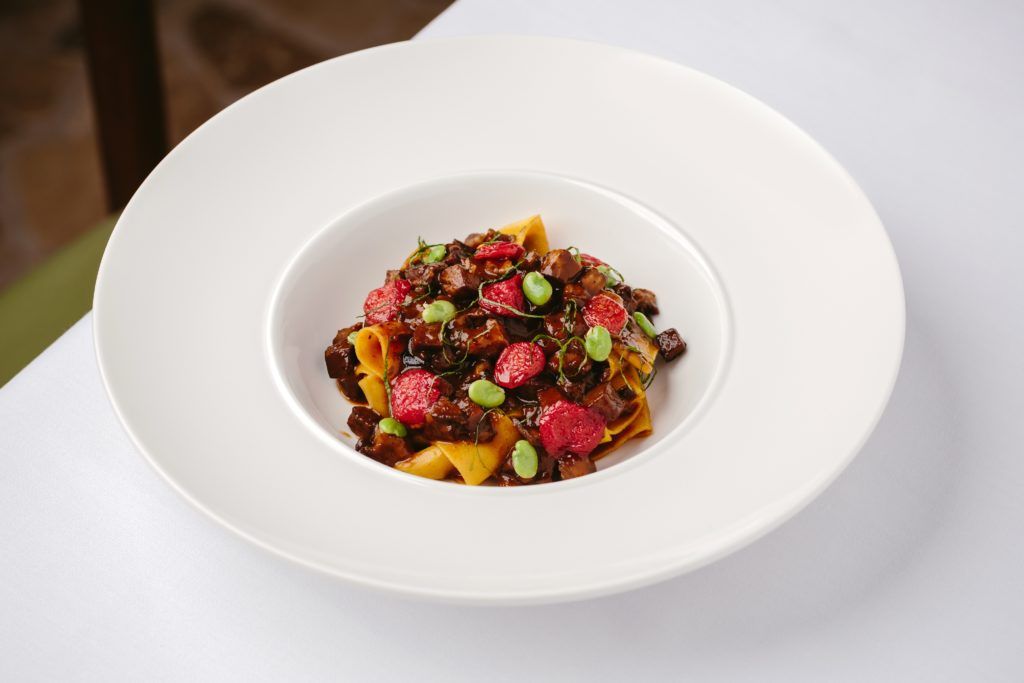 If you've ever planned a trip around Milan, Trippa Milano is probably a destination bookmarked. It's the popular, comfort-first Italian trattoria, co-founded by head chef Diego Rossi and partner Pietro Caroli. Creating dishes that reflect traditional culinary practices passed through generations, Trippa, since opening in 2015, has earned recognition from Michelin Guide Italia and named as Best Trattoria in Italy by the Guida Ristornati de L'Espresso.
All that to say ZS Hospitality's latest addition, Testina, is not the official outpost of the Milanese favourite, but a close replica. It's a reimagined concept, created in collaboration with Trippa. At the helm is head chef Marco Xodo, previously of 8½ Otto e Mezzo BOMBANA Shanghai, who prepares a modernised edition of the similarly authentic trattoria fare. Adopting the same nose-to-tail philosophy as its predecessor, the menu at Testina uses every part of the animal to create dishes like Trippa Fritta, a crispy fried honeycomb beef tripe and roasted bone marrow served with toasted garlic bread. The menu also features hearty familiars: homemade tagliatelle with duck ragu and "Baccalà Mantecato", whipped cod fish with red bell peppers and polenta.
Testina, 3/F, 8 Lyndhurst Terrace, Central, Hong Kong, +852 2798 0668
Maison Meiji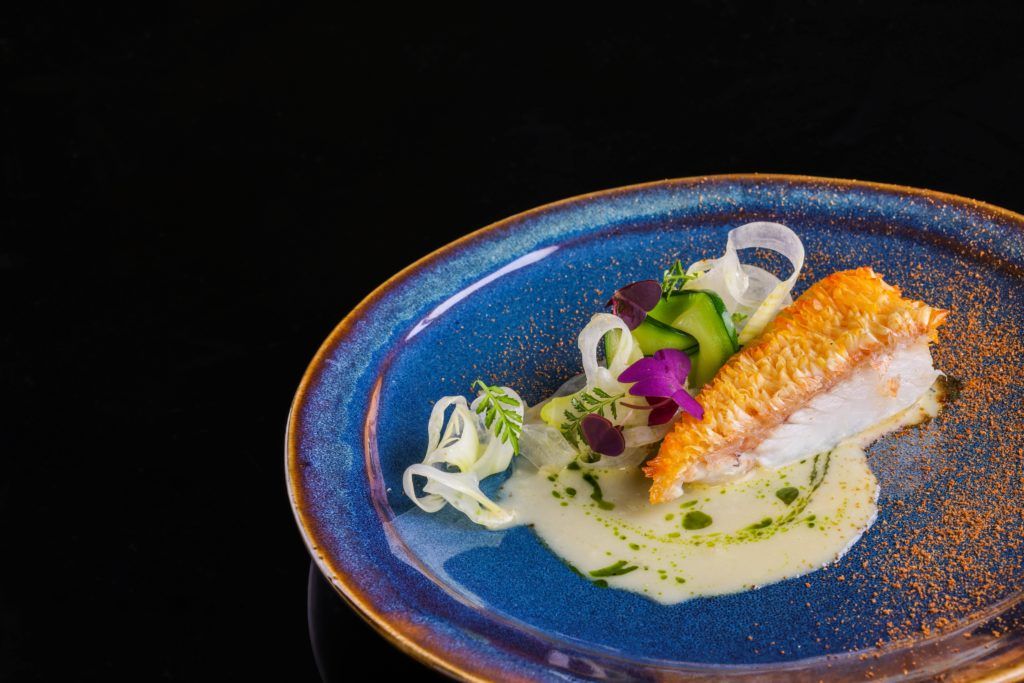 Maison Meiji is first inspired by Japan's Meiji Restoration Period, more specifically, the eclectic Western-inspired Japanese fare that emerged during the era. Then, inspired by the promise of an immersive dining experience, led by carefully chosen visual and audial elements that transforms the busy Wan Chai neighbourhood into a nostalgic setting of Meiji times. The dining concept is comprised of six arenas, serving three distinct culinary experiences: the main bistro, a coffee and tea room and finally, Kuromaru, the designed music lounge serving shochu-based cocktails.
The kitchen is led by head chef Yusuke Kitade, a Yokohama-native previously of Michelin-acclaimed French-Japanese concept à nu retrouvez-vous in Tokyo. Bringing a refined aesthetic and Western influence to his dishes, the menu begins with casual dining serves including Japanese omelette rice, hamburgs and oven-baked rice during the day, before dusting up for a sophisticated dinner menu of delicate French-Japanese fare — the Poêlé-cooked fish is one to look out for.
Maison Meiji, 1/F, 7 Mallory Street, Wan Chai, Hong Kong, +852 6181 9801
OMUSUBI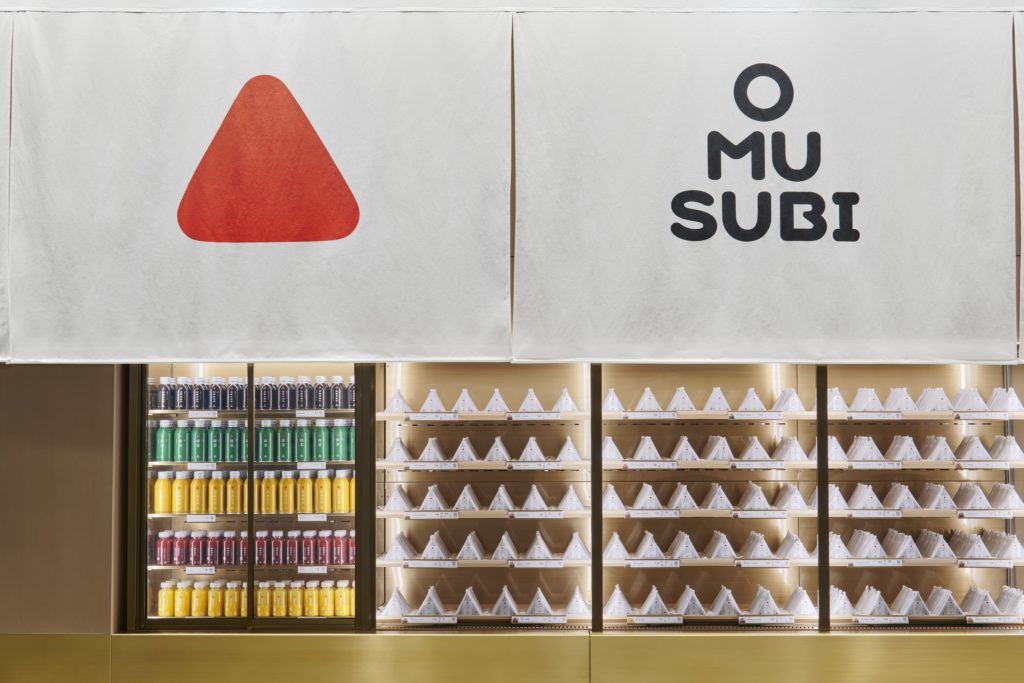 The Japanese onigiri, or more casually "rice ball", is an all-time favourite beloved for its easy versatility and extensive range of ingredients that range from anything like marinated salmon to snow crab and sukiyaki beef. Now, from Hyakunousha, the Japanese brand that blessed us with hana-musubi, is another onigiri concept: OMUSUBI.
A neat little grab-and-go that embraces the same, distinct Japanese minimalist aesthetic, OMUSUBI is developed alongside UNIQLO's former creative director Mr. Kashiwa Sato. It serves the familiar triangular, nori-wrapped version of onigiris (which means rice balls in any other shape), except these packages are made with a little more care: The rice is sourced from eco-minded farmers, specifically the "Hitomebore" grain from Misato Town in the Miyaki prefecture known for its reduced used of pesticide and environment-conscious harvest, while the packaging discards single-use plastic in favour for recyclable paper. The menu features over 20 types of omusubi, including three new flavours — sea urchin sauce with red snow crab, Kinpira Renkon and Premium Kishu Pickled Plum — and dashi-stock based soups made with natural Japanese ingredients.
OMUSUBI, Shop 1061, Level 1, ifc mall, Central, Hong Kong, +852 2351 8968
Yaichi Kura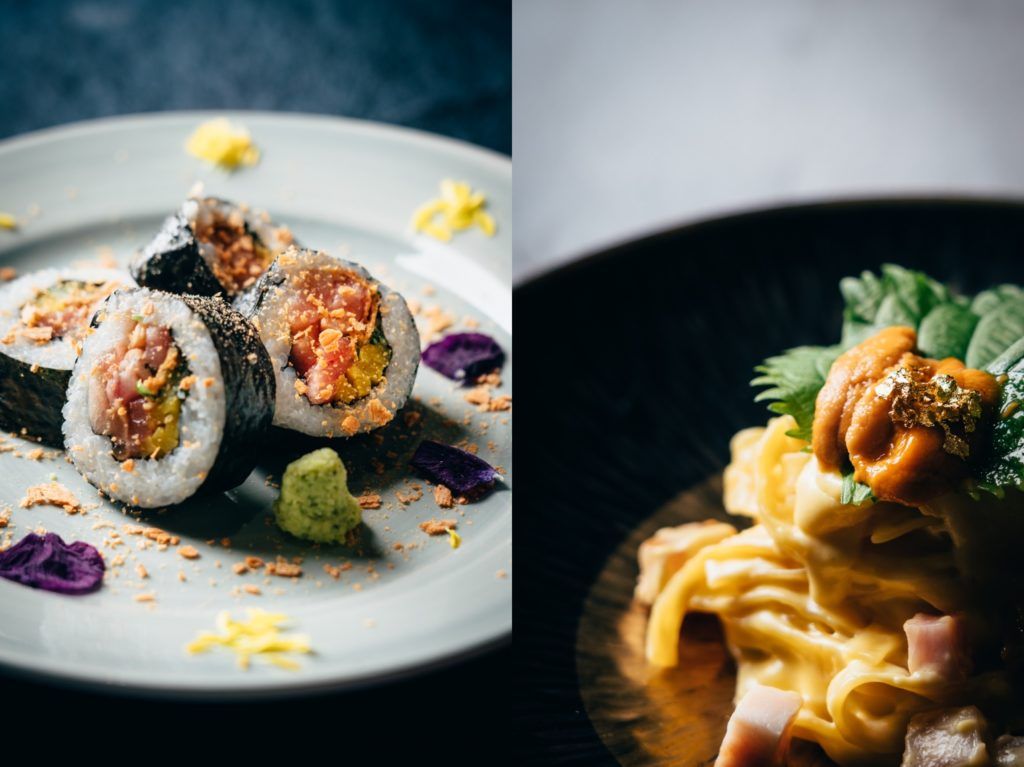 As it turns out, multi-concept F&B destinations are still alive and well in Hong Kong. They've evolved well past the pedestrian catch-all of "food hall", too. New to the block is Yachi Kura, opening up at the westerly end of the island in Kennedy Town. A 5,000 sq. ft venue dedicated to Japan, Yachi Kura is comprised of four separate venues: a high-end izakaya, a bakery, an all-day dining venue and finally, a Japanese specialty store.
The central point of Yachi Kura is Toge by Jyungin, an izakaya that takes after authentic ambience in Sapporo's izakaya scene, helmed by Okinawa native Shimoji Atsushi previously of Tokyo's celebrity-studded, Inakaya. Within the intimate 67-seater joint is menu of western-influenced Japanese flavours that chef Atsushi is fond of, with the creation of an "en papillote" prepared dish with Konbumori oyster, Akkeshi clam, kinmedai and maitake mushroom flavoured with Japanese white wine. Another is the French-style oden pot-au-feu, which gives the traditional French onion soup a Japanese kick with Hokkaido onion and Miyazaki sausages.
As for the other venues within, Eclipse by Luna Café and Bar prepares a comforting menu of cuisine favourites — cod crab eggs benedict; Hokkaido uni carbonara — that are available all day; while Painduce, the popular Osakan bakery led by chef Masahiko Yoneyama, rolls out with its signature inspired take on the everyday loaf in 11 different takes, including smoked chicken and pumpkin. Lastly, 81Station serves as the physical outpost of online Japanese grocer Go81.com, and stocks a selection of Japanese produce and products for whoever sorely missing an excessive spree in Japan.
Yaichi Kura, 1/F, Imperial Kennedy, 84 Belcher's Street, Kennedy Town, Hong Kong; +852 9634 1831,
Nagamoto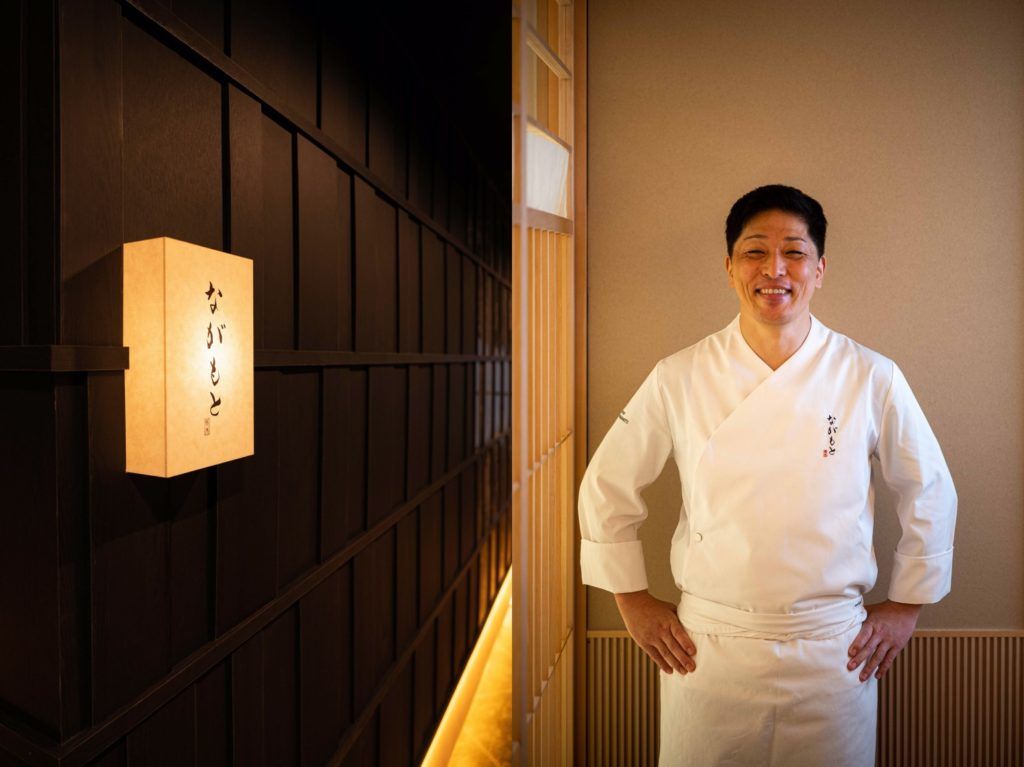 The name may ring familiar to those in-the-know, Nagamoto is named after chef Teruhiko Nagamoto, who once upon a time helmed the Hong Kong post of three Michelin star Kashiwaya. Now sadly shuttered, chef Nagamoto, a veteran chef with over 30 years of experience in kaiseki restaurants over Osaka and Kyoto, ventures out to conceptualise his own kappo-style restaurant centred around the Japanese shun (旬) philosophy. Shun translates to an emphasised importance and dedication to ingredients that are at its peak seasonality freshness; for chefs to choose ingredients and curate dishes that embodies the diversity of Japan's produce and showcase the natural flavours. It's a concept that extends beyond chef Nagamoto's plates and into detailed fabric of the restaurant's interior design: the selected tableware to the ikebana, or traditional flower arrangement. As for the menu, it will change seasonally, as will the dining experience from cook to serving time.
Nagamoto, 18 On Lan Street, Central, Hong Kong
After You Dessert Cafe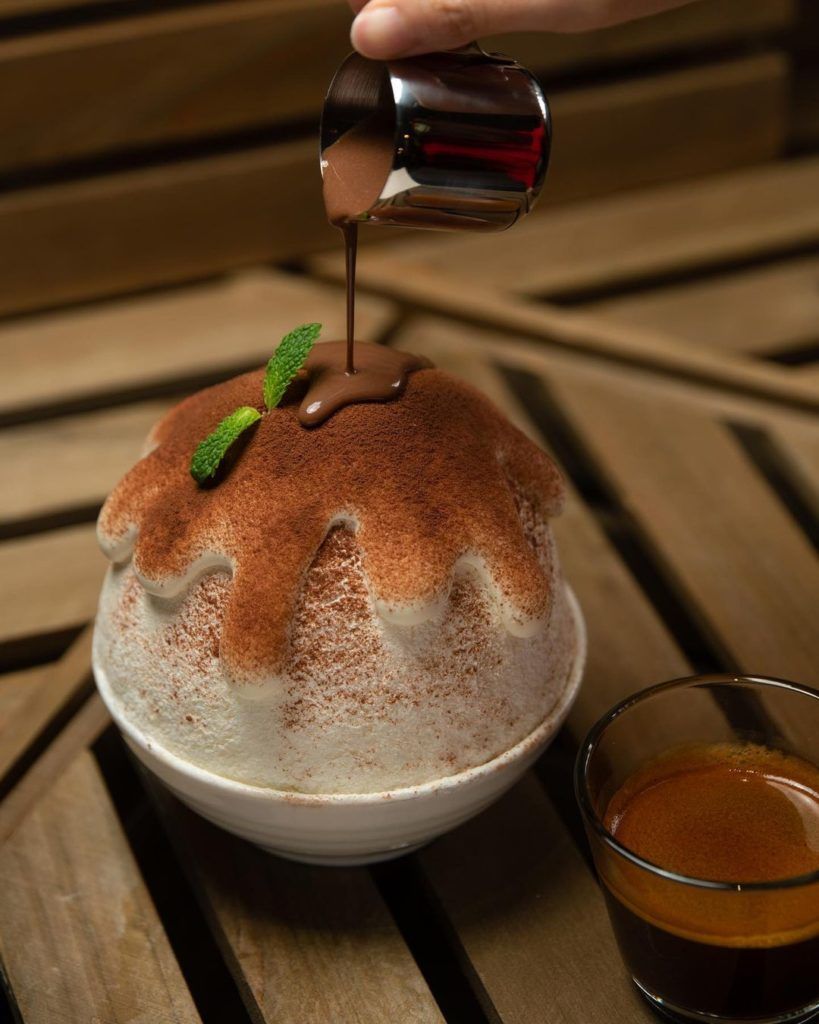 First it was a pop-up during Christmas, but now, Thailand's favourite dessert house After You Dessert Cafe, is here to stay. In Causeway Bay, specifically. Decorated in light-toned interiors that imitate the aesthetic of quaint Bangkok cafes, the menu is similarly light and refreshing serve of sweet desserts: kakigori (Japanese shaved ice), honey toasts, teas and sodas.
The shaved ice, a long-time signature, is what you should make a stop for. The Hong Kong version is a close replica of the Thai counterpart, using the same recipe for four popular flavours: mango sticky rice, Thai tea, milo and strawberry cheesecake. It's not just globe of flavoured ice, either, but a vehicle for other complementing ingredients including a chewy glutinous rice for the mango and grass jelly in the milk tea stuffed in the centre. For its debut, After You crafts a Hong Kong-limited version of its famous honey toast, coated with salted egg yolk and a drizzle of sweet custard. And should you still be longing for more, pick up some of After You's own-brand grocery — salted egg nuggets; Shibuya honey syrup — at the adjacent counter.
After You Dessert Cafe, G/F, 52 Tang Lung Street, Causeway Bay, Hong Kong, +852 2117 0665
Ponty Cafe
If the current fifth-wave fiasco has your nightly drinking plans at The Pontiac in ruins, you'll be glad to hear of the Ponty Cafe, now open at the same location from 11am to 6pm. The lively dive-bar has found a quick-fix by shifting drinking hours just a couple notches earlier. Now you can be day-drinking with The Pontiac's range of "daytime" tipples, including Horchata Frappe, espresso martini and the Metl Mocha, while tucking into tasty sides of melted cheese sandwiches — like this Ham Melty of applewood smoked ham, Swiss cheese, salami, pickles and a heaping of Coleman's.
Ponty Cafe, 13 Old Bailey Street, Central, Hong Kong, +852 2521 3855
The Matcha Tokyo
Whatever those matcha cravings may be — and whenever they may be: a latte in the morning, an ice-cream at noon — it can be remedied at The Matcha Tokyo. The beloved Japanese brand makes its way to Hong Kong's Causeway Bay, offering the same matcha-focused menu as they do in Tokyo's Shibuya and Shinjuku. As you'd expect, The Matcha Tokyo offers matcha beverages in a range of makes, whisked from premium organic matcha sourced from Kagoshima and Uji, along with matcha-flavoured desserts: soft serve, Pecannuts chocolate, Castella pound cake and a speciality Matcha Milk Jam.
The Matcha Tokyo, 8 Matheson Street, Causeway Bay, Hong Kong, +852 2686 8021
ORKA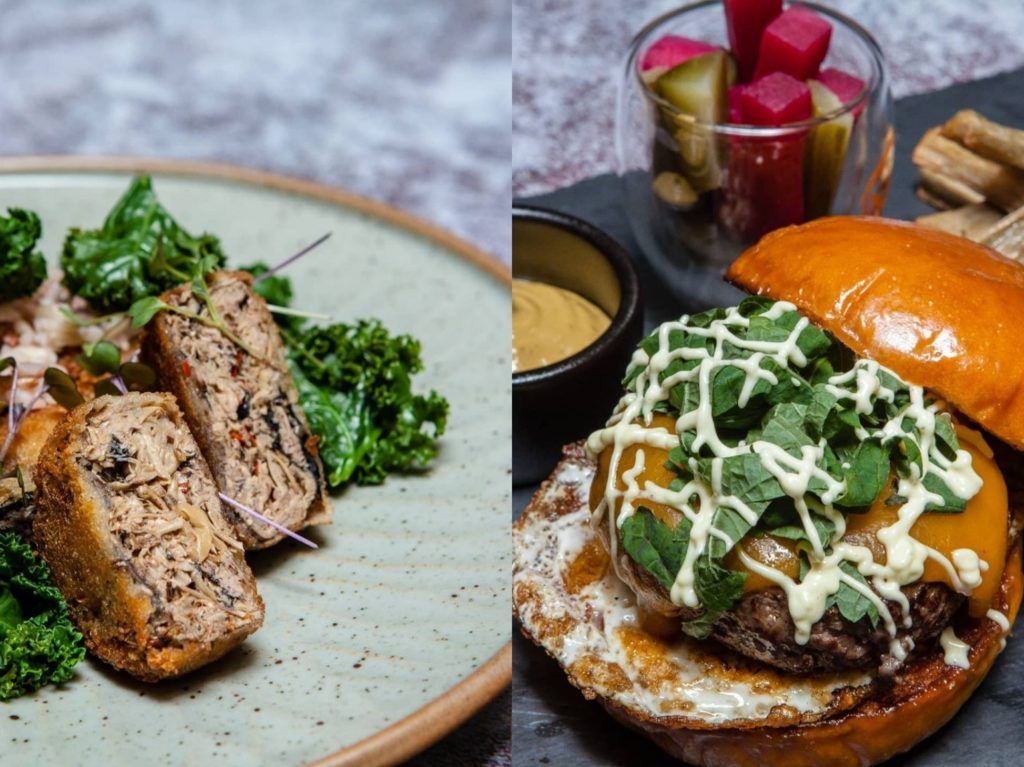 New to the city's directory of wellness destinations is ORKA, a one-stop solution to keeping those New Year resolutions in check. Named after the Swedish word for "energy", ORKA is founded by wellness experts Aswini Rachel and Nobin John as a wholesome dining destination to, well, instil energy and to create a culinary experience that embrace all diet cultures. The menu is curation of nutritious, plant-centric dishes ideated by chef Ching Tso, previously sous chef of Arcane with Shane Osborn. Expect a casual, all-day dining serves where most can be altered to suit vegan diets, including applewood-smoked salmon, vegan butter chicken, bibimbap and fresh-baked pastry amongst light bites.
ORKA, G/F, 36 Wyndham Street, Central, Hong Kong, +852 3489 1217
They've Moved! And New Addresses:
From the longtime location in sleepy Sheung Wan's Kau U Fong, Cô Thành makes a move into the grand lobbies of Pacific Place. Signature serves will remain, like the Bún Bò Huế and Bánh Mì, along with new Vietnamese serves including Patê Sô, pate stuffed pastry; Phở Bò; and cold noodle salads, Bún Bò Lá Lốt and Bún Mỡ Chài.
Contemporary Vietnamese eatery XUÂN marks a second location opening at Tsim Sha Tsui's Gateway Arcade and will be bringing the aromatic favourites as well as new menu additions — hand-pulled chicken rice topped with fried Hokkaido egg, XUÂN prawn noodles and soft-shell crab wok-fried glass noodles — across the harbour.
Casual pick-up pizza joint Dough Bros adds another new — their fifth! — location to its roster at North Point. Also new: The Texas Hot, a sourdough-base pie loaded up with smoked Texas sausage, tomato, mozz, jalapeños and chilli flakes.
Hero image courtesy of Testina