And just like that, it's June. The month of scorching summer sun one minute then amber-warning torrential downpours the next. A month of celebration for quietly loving fathers. A welcomed long weekend from Dragon Boat Festival. It's looking like a hot one, so duck indoors and stay cool, maybe with a shaved ice or two. Better yet, curl up at home with the air-conditioning on full blast and catch up on some Netflix — after you've had a taste of these newcomers in town.
Whey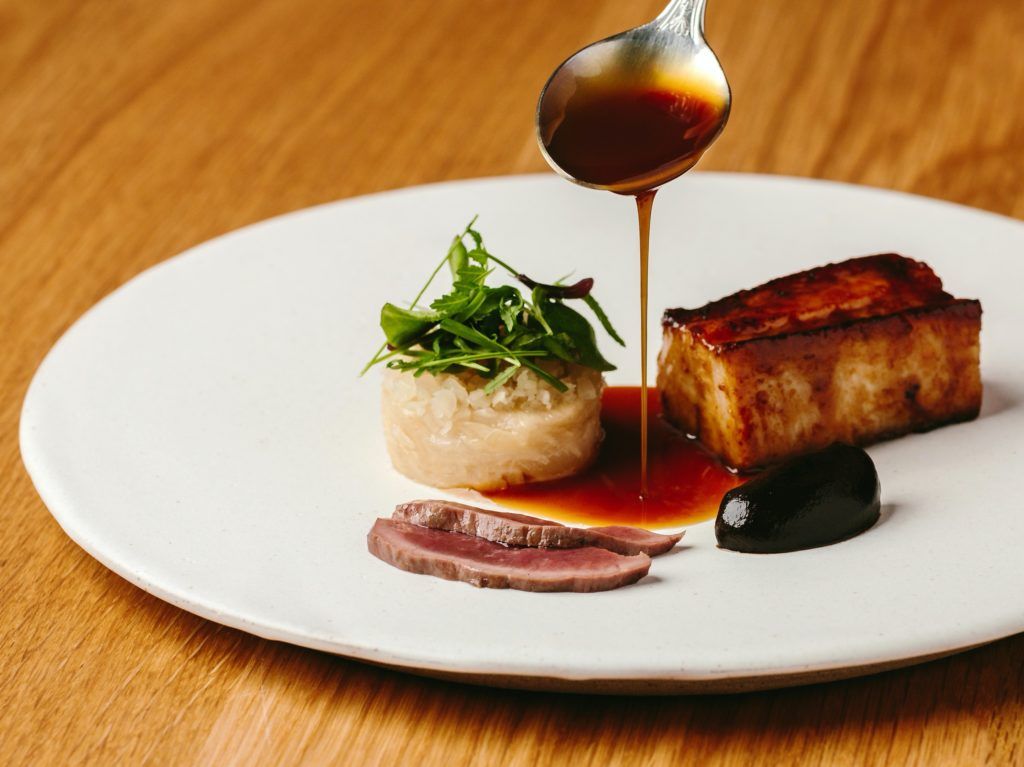 The latest from chef Barry Quek is Whey, ideated in collaboration with ZS Hospitality Group. A spotlight of Quek's culinary journey, namely Euro-centric influences, from previous overseas stints including Belgium's In De Wulf and Melbourne's Attica, fused with classic Singaporean flavours from Quek's childhood. The modern eatery is mirror reflection of Quek's penchant for fresh local and sustainable produce; a notion embedded in its moniker Whey, which is also a by-product from cheese-making that is reused here as seasoning. Set against the sleek, Scandi-style decor from Snøhetta, the dishes are a refined riff on seasoned Singaporean staples: the peppery Bak Kuh Teh soup is pulled-back and simplified as a pork rib main topped with homemade pepper jus and black garlic jam; and for the quintessential laksa, a reengineered edition with a konjac rice base, served in a bed of curried laksa and finished with the wispy flakes of fresh flower crab — an incredibly original and exquisite take of the soupy, hawker classic.
Whey, UG/F, The Wellington, 198 Wellington Street, Central, Hong Kong, +852 2693 3198
Grain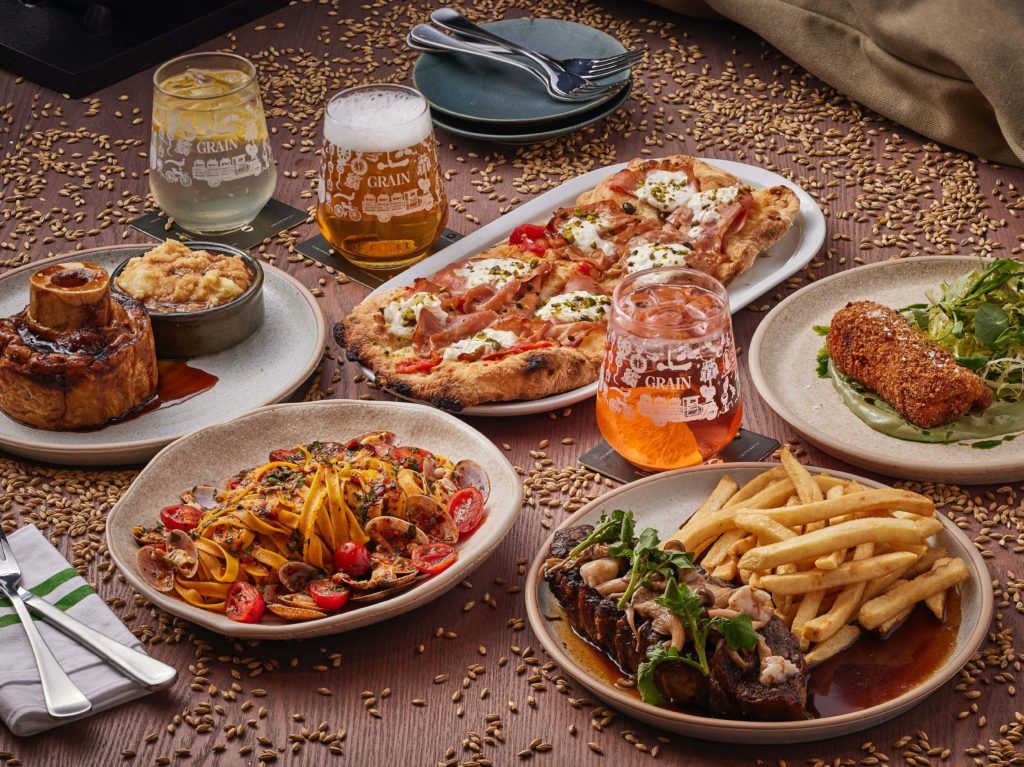 A partnership between Woolly Pig Hong Kong and Gweilo has graced the city's dining scene with Grain, a stylish gastropub that moonlights as a craft beer research and development brewing facility 'Brewlab' — all in the cavernous den that once belonged to Little Creatures. Apart from tasty bar snacks — Wagyu flank beef tartare flavoured with fermented red pepper paste; potato and 'Lincolnshire Poacher' cheese hash browns — designed to complement any of the 24 brews that also include cocktails like pineapple mojito and pampelle spritz, there is also a 20-seater beer-tasting space for workshops and closer encounters to the brewing process. In the back-kitchens of Grain, head chef Matthew Ziemski whips up a classic-contemporary edition of modern British cuisine; comfort food with great big flavours including a 48-hours cold fermentation Roman-style Pinsa pizza and slow-cooked ox cheek with stout beer pie.
Grain, G/F, Shop 1, New Fortune House, 3-5 New Praya, Kennedy Town, Hong Kong, +852 3500 5870
Can Lah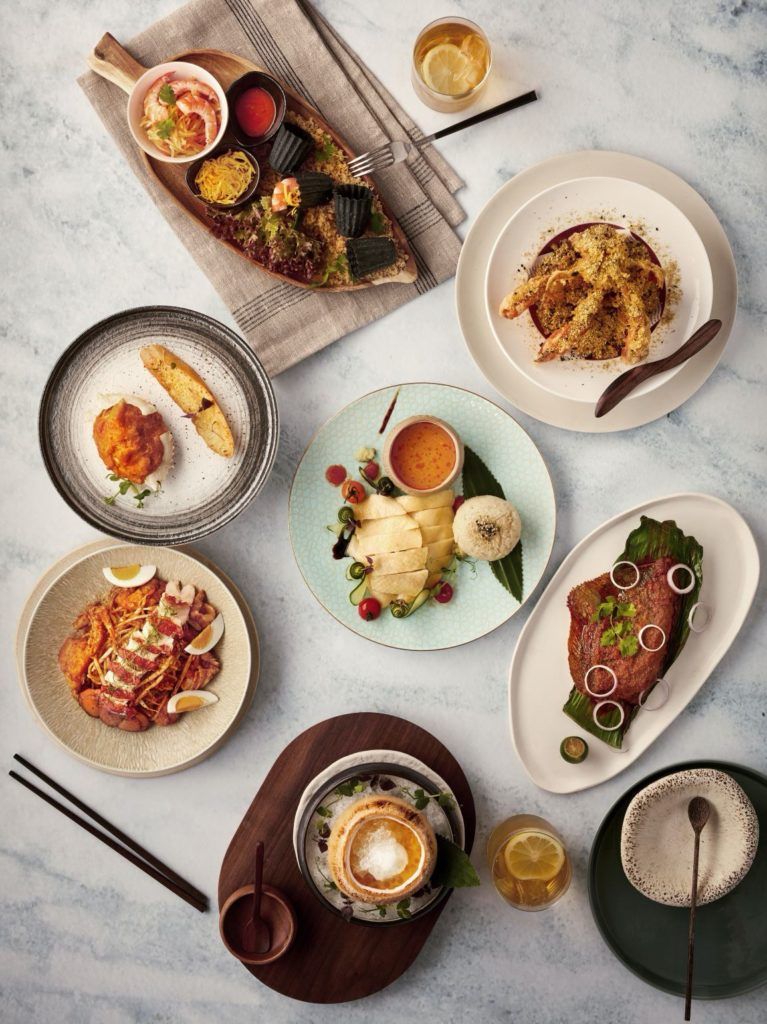 A restaurant name endearingly aligned with the conversational slang of its roots, Can Lah, if you may haven't already guessed, is the latest Singaporean-Malaysian eatery in town. Helmed by Singaporean celebrity chef Francis Chong Wui Choong, once the president at the society of Chinese Cuisine Chefs in Singapore, best believe that local flavours of the region will be authentically replicated here. The signature chilli crab, a chef Chong's signature, is deep-braised then fried for a richer palate of flavours. The hand-minced deep-fried shrimp roll is a recreation from a passed-down recipe from chef Chong's grandmother, and of course, the classic laksa, is wholly reinvented by chef and omits the coconut soup base with a stir-fried edition that further emphasise each flavour component. Can Lah also introduces an inventive 'Chef's Table Singmakase' menu, where selection of off-menu dishes will be served alongside curated signatures chosen at chef Chong's discretion.
Can Lah, Shop 3075, Podium Level 3, ifc mall, 8 Finance Street, Central, Hong Kong, +852 2802 9788
Pablo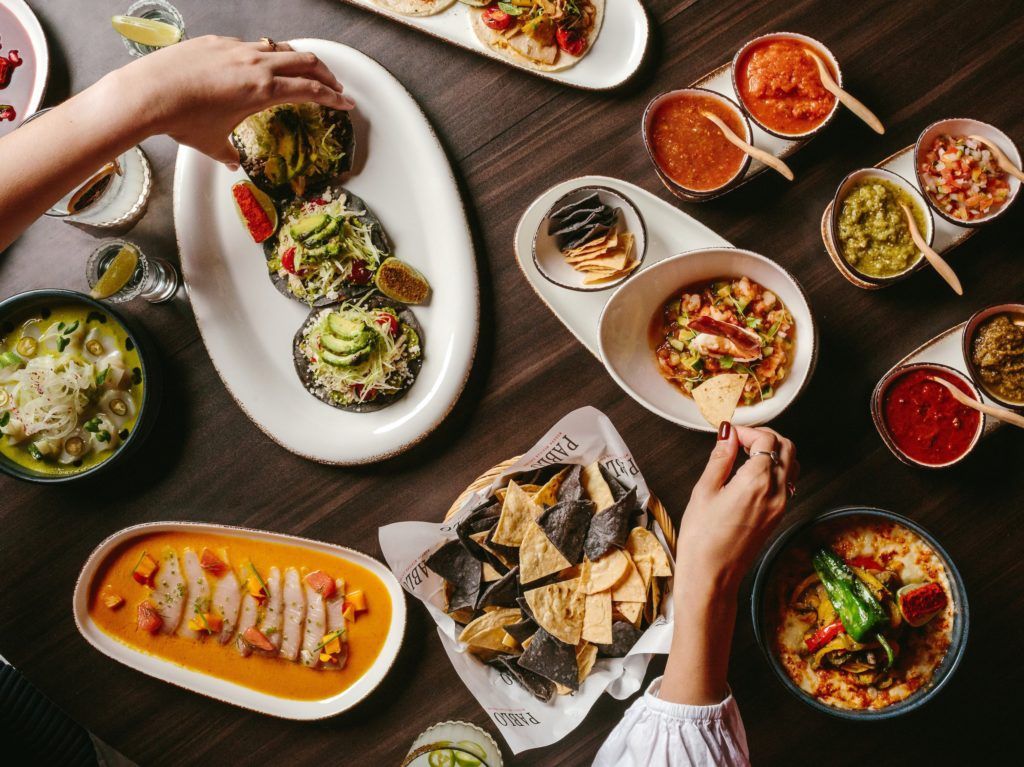 Not the authentic taqueria you will find dotted across Mexico City, Pablo is a unique Mexican-fusion eatery conceptualised with a distinct Asian twist. Classic serves, including tacos and burritos, are reimagined in new creations reminiscent on flavours closer to home. The Tacos al pastos, for example, trades the classic pulled pork for a Thai-style twist, folding marinated pork neck and grilled pineapples between the corn-flour shell. Another is Tamal de cochinita, with a Southeast Asian twist on the preparation of the traditional tamale — pulled pork shoulder wrapped and baked in banana leaves and garnished with a pickled ginger and red onion slaw. A brand new facet on a comfort, no-frills staple, it's worth a hop over the harbour for a sample but probably not on the sacred rituals of Taco Tuesdays.
Pablo, G80-85, 66 Mody Road, Tsim Sha Tsui, Kowloon, Hong Kong
Crust Italian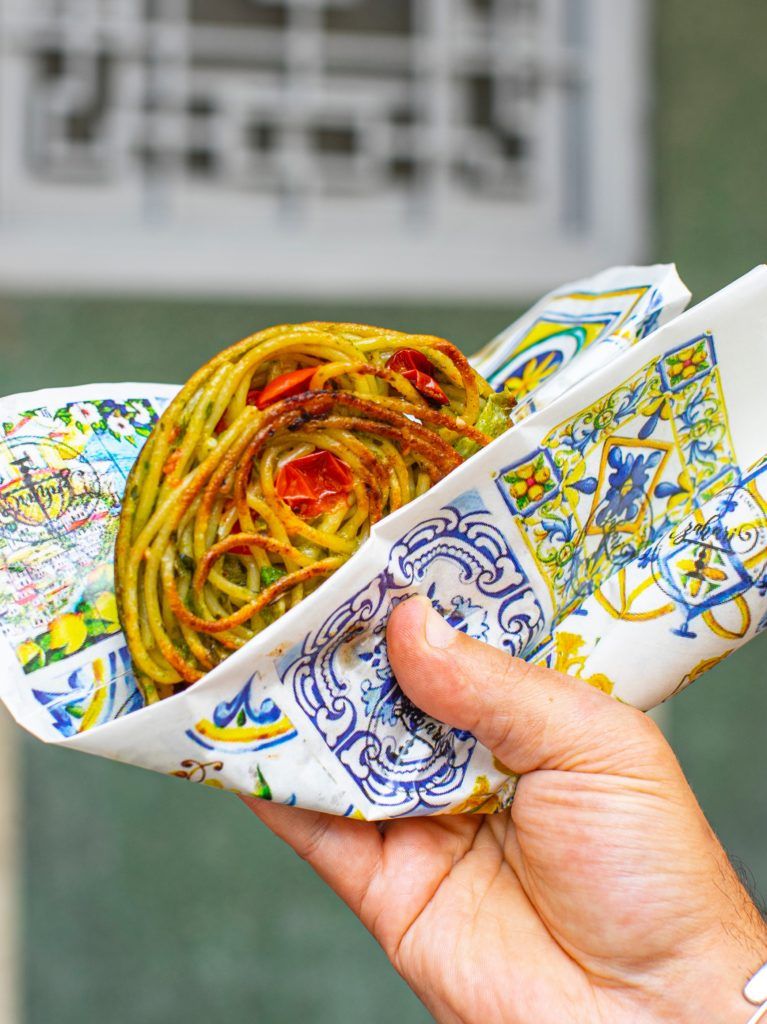 Exciting news and a breath of fresh air in the Italian scene: Crust Italian is opening up at the historic Woo Cheong Pawn Shop this month. Rather than just another spot for pizzas and pastas, the new all-day pasticceria will be serving a tasty selection of buttery, flaky pastries — enjoyed with a caffee sospeso, 'suspended coffee', served standing up as they do in the cobblestones streets of Italia — and authentic Neapolitan street snacks that nod towards the Campania region. A little taster ahead of the official opening: Giri de Pasta, deep fried pasta frittata and Pizza Frito will be on the menu.
Crust Italian, G/F, The Woo Cheong Pawn Shop, 60A–66 Johnston Road, Wan Chai, Hong Kong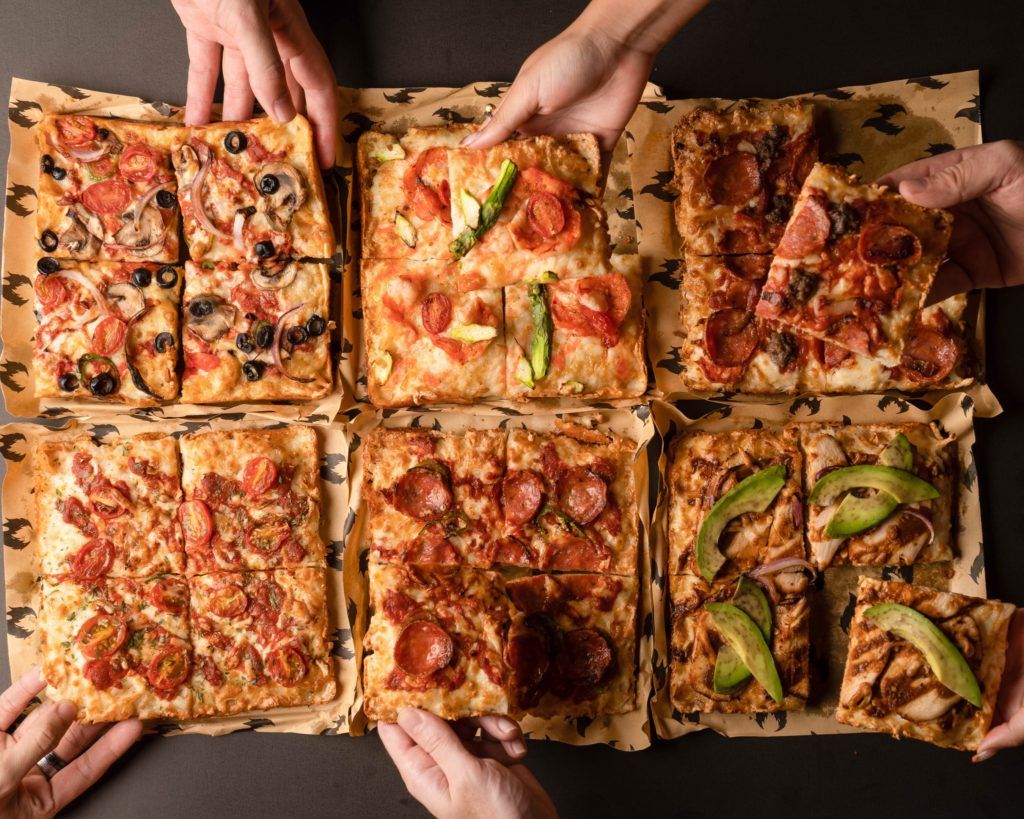 On days where deciding on a single venue is proving difficult, Graham St Food Hall (GSFH), the latest in the city's slew of food hall openings, will offer a simple solution. Serving comfort classic from five homegrown vendors, the trendy NoHo post — furry companions welcome — is made for indecisive diners in mind. Tuck in loves and known serves including La Viña's basque burnt cheesecake, Motown Pizza's & Wings's signature Detroit-style deep-dish and the original Smoke & Barrels (with the 's'!) Southern-inspired barbecue sandwiches. New to the rota is Hambāgā, which serves Japanese hamburg steak donburi bowls in a slathering of tasty sauce — the secret-recipe curry is a known favourite.
Graham St Food Hall, Shop 3, 23 Graham Street, Central, Hong Kong, +852 9612 0988
The Big Things Kitchen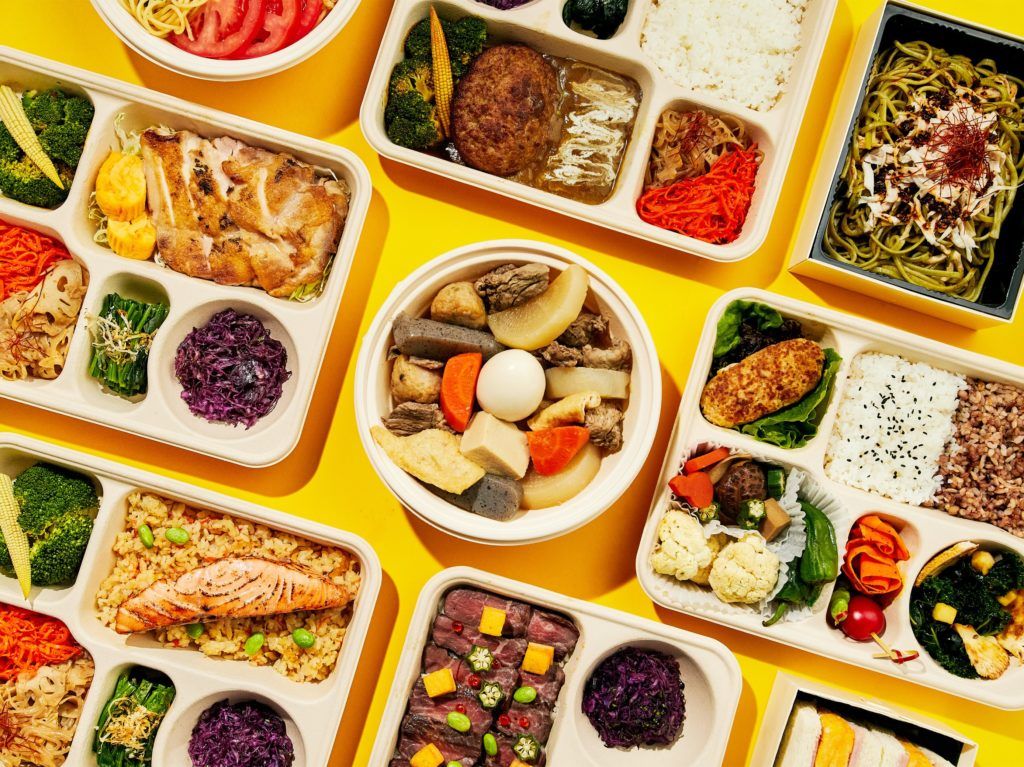 Before you click away, huge happenings at The Big Things Kitchen, just opened at the underbelly of Jardine House. Here, a vibrant, colour-coded selection of Japanese bento boxes, inspired by a Japanese philosophy on the harmony of food ('washoku') and the numeral 'five'. So expect to find motifs that allude to fifths scattered around the sleek, grab-and-go space — most notably the five-compartment boxes and the five bento moods, that add humour to the humdrum lunch-run. There's tailored meals for 'Cheat Day' or whenever you need a 'Reboot' or 'Hangover Cure', with menu favourites being the Badass Bento (HK$158): seared, slow-cooked Australian Wagyu atop sushi rice; or the Happy Friday Bento (HK$128), an delicious shabu-shabu Japanese kurobota pork pasta dressed in sesame ponzu sauce. Check back for new bentos from a changing list of collaborating chefs; the most recent: chef Tomiya Yu from Osaka.
The Big Things Kitchen, Shop 7, LG/F, Jardine House, 1 Connaught Place, Central, Hong Kong
Header image courtesy of Whey.