While jewellery and beauty sets are a failsafe gift for women, and shiny new tech gadgets should impress the men of the family, it's hard to beat a bit of alcohol when it comes to the best way to bring everyone together over the holidays. If you're seeking the perfect gift for a friend or family member whose idea of a proper holiday equates to sitting around the fireplace with a glass of whisky in hand or popping open a bottle of bubbly no matter the occasion, look no further than our list of gifts for wine and spirits lovers this Christmas.
1
LSA Whisky Islay Connoisseur Gift Set
This simple and elegant Whisky Collection from LSA is sure to be a treasured gift for anyone who appreciates a fine whisky. Named after the Islay region of Scotland, the connoisseur set includes a decanter, nosing glasses and tumblers, expertly mouth-blown using a centuries-old technique to maximise the aromas of the spirits poured inside. Presented in a smooth walnut box, the whisky set mirrors the maturation process of single malts in aged barrels, making for a sleek edition to any rustic living space.
HK$4,500 from Lane Crawford
2
Zalto Wine Glasses
If you're an avid wine drinker, you've probably already heard of Zalto, the award-winning, hand-blown Austrian glasses that many have proclaimed as some of the finest stemware on the market today due to their delicate and featherlight quality. The favourite pick of leading sommeliers around the world, the precision-engineered glasses are well worth their HK$500 price tag. Pick up a pair for the wine connoisseurs in your life — if they don't already own a set, that is.
HK$500 per glass from Vinoble
3
Personalised Hammered Copper Cocktail Shaker
If you're looking to give a personalised gift this Christmas, Gifts Less Ordinary has you covered with monogrammed gifts covering everything from accessories to jewellery to home décor. For the consummate host who loves entertaining at home, this hammered copper cocktail shaker is sure to liven up any dinner party, a stylish barware accessory with personalised initials etched onto the lid.
HK$666 plus free shipping from Gifts Less Ordinary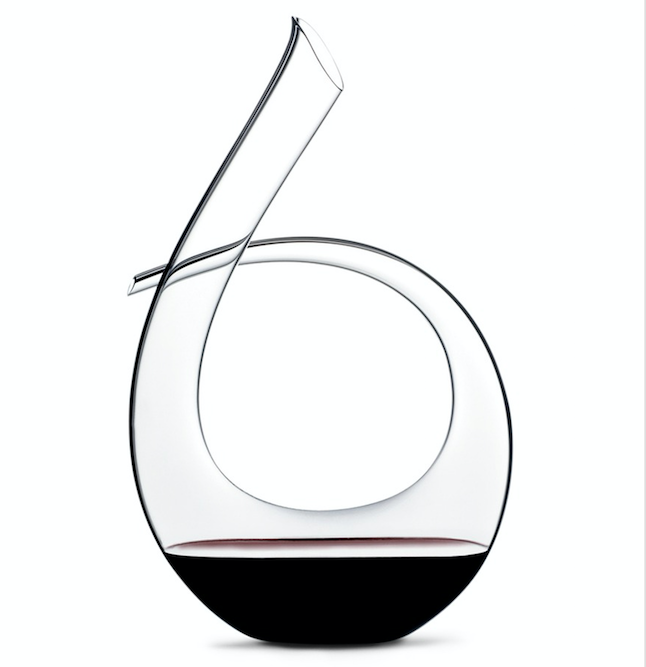 4
Riedel Black Tie Wine Decanter
One of the oldest and most respected manufacturers of glassware in the world, Riedel's stunning, mouth-blown pieces are a fine addition to any wine lover's collection. Shaped in an elegant loop of fine crystal, the Riedel Black Tie Wine Decanter is not only gorgeous, but the fine handicraft and wide base design lends itself to higher quality drinking, with the wide surface promoting aeration in younger wines.
HK$4,720 from Lane Crawford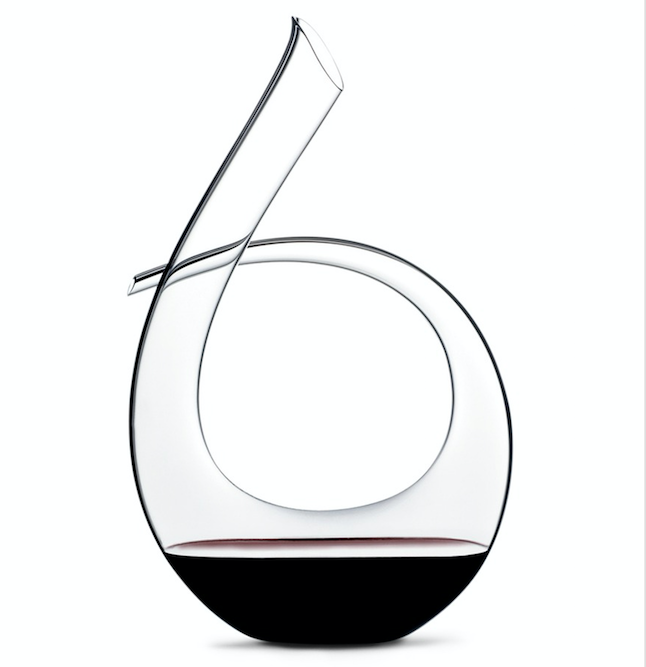 5
Coravin Festive Gift Set
The revolutionary wine-preservation opener Coravin was one of the hottest holiday gifts of the season last year; if you're still considering whether to purchase one, this year's limited-edition model might just sway you over the edge. For more bang for your buck, splurge on the Coravin Festive Gift Set which includes the Coravin Model Two Elite in a bright candy-apple red, four argon gas capsules, two screw caps, three different Coravin needles for different types of pours, and the new Coravin Aerator which rapidly aerates the wine in seconds to speed up the decanting process.
Available for a discounted price of HK$3,888 at Watson's Wine while stocks last.
6
Martell Cordon Bleu Extra
Looking for a the perfect drink to pair along with your holiday spread? Martell's Cordon Bleu Extra adds an extra layer of indulgence to its iconic house blend, renowned for its rare eaux-de-vie from the small Borderies cru, representing just 5% of cognac vineyards. Martell Cordon Bleu Extra has been infused with a generous portion of old Borderies spirits for an even smoother and deeper taste, rounded out with the signature intense candied fruit aromas. The luscious blend is the perfect pairing for the richness of holiday dishes, and an ideal after-meal sipper for cognac connoisseurs.
Enjoy a discounted price of HK$1,880 at Watson's Wine through 2 January, 2018. 
7
Moet & Chandon Brut Imperial NV Bursting Bubbles Gift Box
With New Year's Eve just around the corner, what better to gift than a bottle of bubbly that can be put to good use to ring in the new year? The Moet & Chandon Brut Imperial NV Bursting Bubbles Gift Box comes complete with a festive firecracker motif packaging, putting any post-Christmas blues to rest as you get ready to end the year with a bang.
HK$380 from Watson's Wine
8
Baccarat Mosaïque Tumbler Set
These colourful, handcrafted glass-blown tumblers from Baccarat effortlessly blend vintage and modern sophistication. The set comes in a range of vibrant colours, adding a bold and festive spirit to any holiday table. Made with sparkling crystal, Baccarat's tumblers are well-suited for savouring those expensive vintage bottles that you've saved for opening over the holidays.
HK$10,400 from Lane Crawford
9
Vérité 2014 from Jackson Family Wines
A rare taste of Sonoma has been brought to Hong Kong by the Vérité wine collection from Jackson Family Wines. A combination of old world and new world, these distinct vintages launched in Hong Kong earlier this fall, and are beautifully complex, from the exceptionally balanced and slightly spicy Vérité 2014 La Muse, to the layered, earthy notes of the Vérité 2014 La Joie, born in the volcanic soils of Sonoma County. For true wine experts, a gift of these rare vintages will be appreciated for years to come.
HK$3,400 suggested retail, call My Cellar at +852 2410 4707 or email here to inquire. 
10
Absolut Uncover
With a fun Christmas design released every year, Absolut Vodka's holiday edition bottle this year lets you unwrap the spirit like an actual present, featuring a packaging design inspired by the shimmer of the night sky. In a vibrant midnight blue tied with a silver bow, this cheery bottle is sure to brighten up any holiday bar set-up.
HK$178 from 7-11 stores across Hong Kong