Bottled in 2019 at natural cask strength (i.e. 46% ABV), this vintaged Macallan expression promises a pitch-perfect companion to your next panatela.
When it comes to all-time great gourmet pairings, 'brown spirits and a cigar' has to be up there with the likes of muscadet and stilton; egg and spam; duck and quince; coffee and nicotine — I could go on. However, unlike those combos, a puff and a dram is just sort of vice that is in fact improved by an atmosphere of solitude; making it ideal for these increasingly bleak housebound times. Not to be morose, but Davidoff couldn't have picked a better time to launch its latest spirited collaboration: a special run of 28-year-old Macallan, available exclusively in Asia.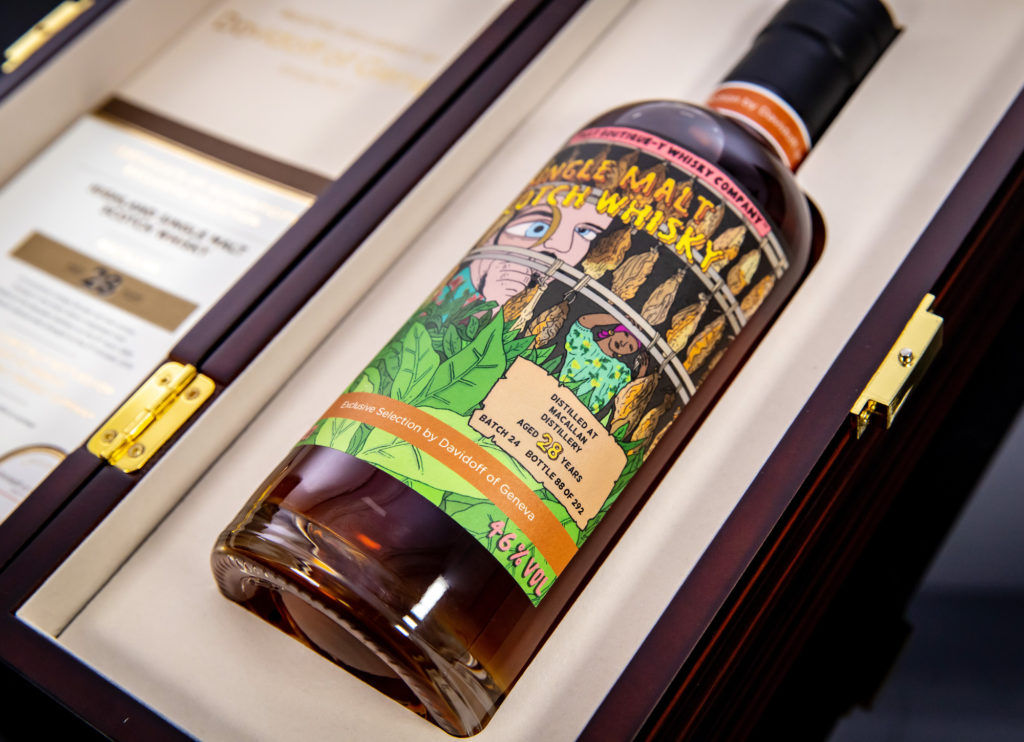 Sourced at Davidoff's behest by Kent-based cult bottler That Boutique-y Whisky Company, this release emanates from a decades old cask that (in quintessential Macallan style) is a big ol' powder keg of sherry. The single cask provenance means only 292 bottles have been made available — all of which are numbered individually and wrapped with That Boutique-y Whisky Company's characteristically whimsical labels. Each depicts a scene from tobacco farms in the Dominican Republic, highlighting the 'Crop to Shop' philosophy that has formed the backbone of Davidoff's reputation for producing some of the finest cigars in the world.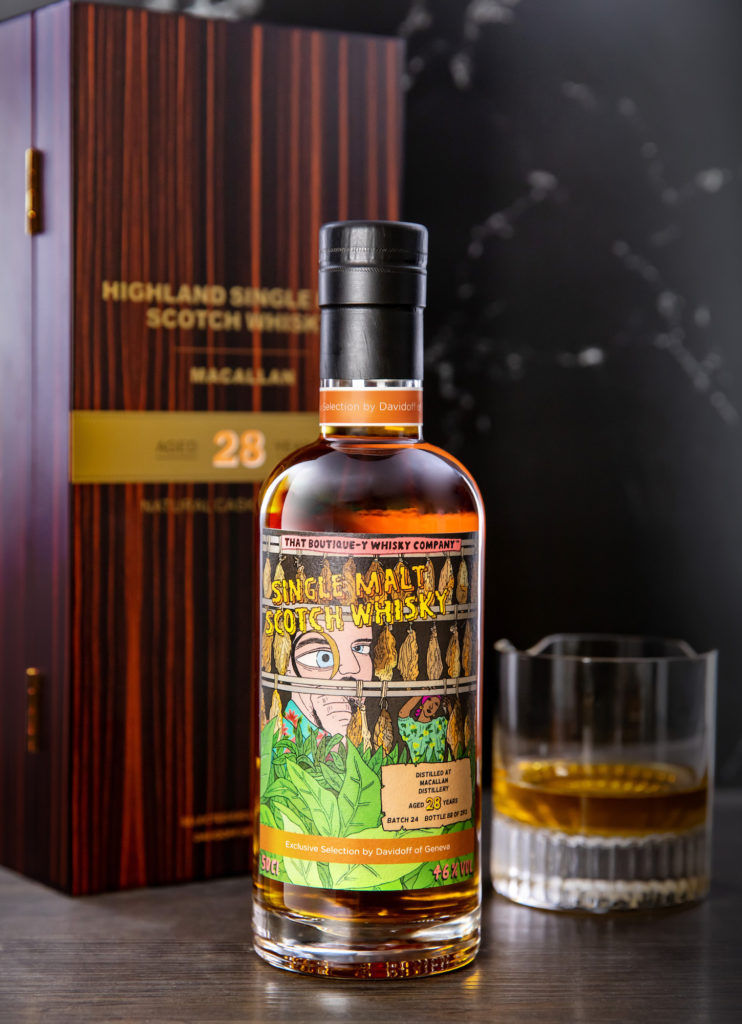 As is to be expected from a whisky at this age and strength, the Macallan 1990 offers lots to unpack on the nose and palette. Lovers of vintaged Speyside will quickly detect the layered, somewhat toffee-chew texture that is a signature of the region (and, indeed, the defining reason why this release is best enjoyed, cigar in hand, as a digestif). In the mouth, the archetypal Spey notes of dried fruit and clove make an definite appearance, but are backed by flavours that are only made possible by the passage of time. I'm talking hunks of cacao, roasted nuts and even a little miso — none of which would be the least bit unpleasant over a leisurely smoke.
The Macallan 1990 (bottled by That Boutique-y Whisky Company) is now available at Davidoff flagships in Hong Kong. To learn more, visit Oettinger Davidoff online.