Gewürztraminer may be one of the most notoriously difficult-to-pronounce grape varieties (say it slowly: "gev-OORTZ-tra-meener"), but once the wine is in your glass, it's difficult not to smile. Whether it's produced in a dry, off-dry, or sweet style, Gewürztraminer wines offer a unique combination of lychee, stone fruit, tropical fruit, spice, and flower notes that makes each sip deeply enjoyable.
Gewürztraminer is most famously produced in Germany and France, but it's also successfully grown in other countries around the world. What ties them all together is the wine's telltale aromatic lift, unforgettable spice (think ginger and lemongrass), and impressive ability to pair with foods that tend to give many other wines a difficult time.
What is Gewürztraminer wine?
Gewürztraminer wine is produced from the grape of the same name. Historically, its most famous sources have been Germany and the Alsace region of France, but it also does very well in the Alto-Adige region of Italy. Where and how it's grown can have a significant impact on the character of the wine that's produced from Gewürztraminer grapes, but in general, the wine will showcase some combination of lychee and stone fruit, spice, and floral notes.
Where does this wine come from?
Ask most people where Gewürztraminer is from, and chances are you'll hear Germany more than any other country. This makes sense: For a long time, the most visible versions of Gewürztraminer on the American market came from there, with sweet expressions like those from Blue Nun garnering significant attention. But Gewürztraminer isn't always sweet, and it certainly isn't only grown in Germany.
Austrian Gewürztraminer can be delicious, and in northeastern Italy, in the Alto-Adige region, it succeeds brilliantly. In fact, many experts believe that the origins of the name tie it directly to the town of Tramin (or, in Italian, Termeno) in that region: Gewürz means "spicy" and Traminer means "from Tramin," like how someone from New York is a New Yorker. So Gewurztraminer is, in this regard, literally "the spicy wine from Tramin."
For years now, some of the most exciting Gewürztraminer wines to hit American shores have come from this Italian region not too far from Austria. Alsace is also home to some of the most terroir-specific Gewürztraminer in the world, and several Grand Cru vineyards, like Steinklotz and Vorbourg, produce Gewürztraminer of stunning depth and complexity. Gewürztraminer also does well in Australia, New Zealand, California, New York, Washington, and lots of other places in between.
Why should you drink this wine?
Sipping a glass of Gewürztraminer wine is a totally unique experience; it often has a perfumed aromatic complexity that seems to lift the liquid right out of the glass. For all of that inimitable character that's inherent to the grape variety itself, Gewürztraminer can also express the land in which it's grown: Not only are there many different styles of Gewürztraminer produced around the world, but even in certain single regions, like Alsace, Gewurztraminer wine produced from grapes grown in specific Grand Cru vineyards take on fascinating characteristics typical to that particular patch of the planet.
Gewürztraminer also tends to offer excellent value: Well-made wines can be found for less than USD20 (HKD 157), and even at the Grand Cru level, age-worthy examples from Alsace are available for far less than their equally ranked counterparts elsewhere in France.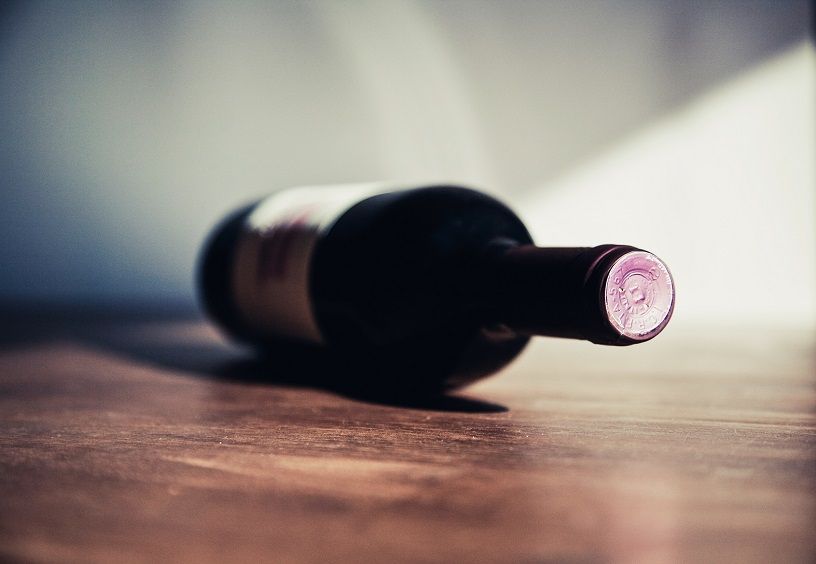 From a food-pairing standpoint, Gewürztraminer has the unique ability to work well with many dishes that can give other wines a difficult time. It's great alongside aromatically spiced foods — coconut curry with Gewürztraminer can be fantastic! — and even dishes with a solid hit of spice heat. And don't forget cheeses on the funkier end of the spectrum: Gewürztraminer frames washed-rind cheeses with aplomb.
What does Gewürztraminer taste like?
Gewürztraminer wine tends to have lychee and stone fruit aromas and flavours, as well as tropical fruit, distinctive spice (ginger, lemongrass), and floral notes. It can be made dry or sweet, and it offers insight into the character of the land in which the grapes were grown. Gewürztraminer is relatively full-bodied in texture, with low acidity, which can make the fruit seem sweeter, even when the wine is produced in a dry style. From everyday-priced bottles to examples that are worthy of a place in the cellar, Gewürztraminer offers a wide range of options.
Five great Gewurztraminer wines
There are countless great Gewürztraminer wines on the market today. These five producers, listed alphabetically, are a perfect way to start exploring all that Gewürztraminer has to offer.
Cantina Terlano
One of the star producers of Italy's Alto Adige region, Cantina Terlano produces an excellent Gewürztraminer that is generally delicious on release and capable of ageing for a few years in the cellar.
Castello di Amorosa
It's impossible to ignore the Italianate castle of Amorosa on a drive through Napa Valley, but don't miss out on their Gewürztraminer, either. They're produced both dry and sweet here, meaning that no matter where your palate skews, you'll likely find a bottle that works well.
Domaine Zind-Humbrecht
One of the most famous and familiar producers in Alsace, Domaine Zind-Humbrecht crafts a wide range of wines, including Riesling, Pinot Blanc, and more. But their Gewürztraminers are, year after year, shimmering examples of the grape's potential in this eastern French region.
Gundlach Bundschu
The estate-grown dry Gewürztraminer from GunBun, as it's often called, proves that the Sonoma Coast is home to more than just world-class Pinot Noir and Chardonnay.
Weingut Egon Muller
Muller is far more famous for their Riesling, but they produce a blend of Riesling and Gewürztraminer that has earned the respect of collectors and wine professionals around the world.
This story first appeared on www.foodandwine.com
(Credit for the hero and featured image: Frank Bienewald/LightRocket via Getty Images)
© 2021. TI Inc. Affluent Media Group. All rights reserved.  Licensed from FoodandWine.com and published with permission of Affluent Media Group. Reproduction in any manner in any language in whole or in part without prior written permission is prohibited.
Food & Wine and the Food & Wine Logo are registered trademarks of Affluent Media Group. Used under License.