There are nights, weeks, or even months sometimes when you just feel like taking a break from alcohol, but that doesn't mean you need to set aside your favourite cocktails for boring sodas and juices.
A greater shift towards health and wellbeing is contributing to the rising popularity of low- or zero-ABV cocktails in the drinking community. With Seedlip paving the way as the world's first distilled non-alcoholic spirit, more creative minds have been jumping on the bandwagon in recent years.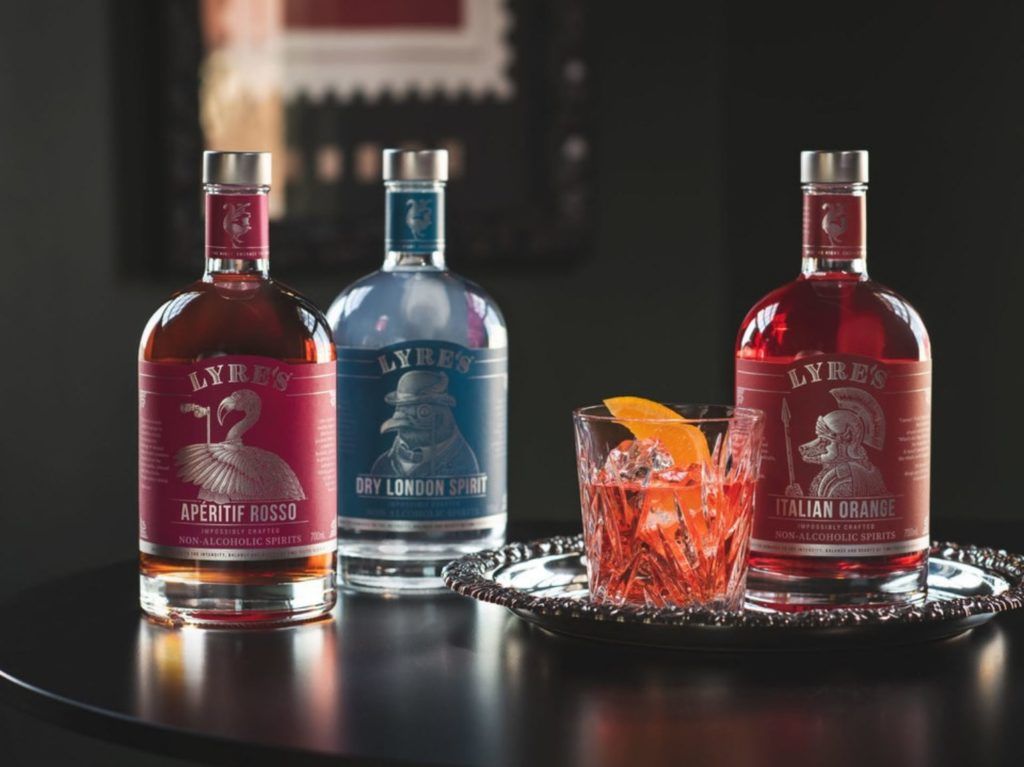 Enter Lyre's, a new label headquartered in Sydney. It's named after the Australian lyrebird, what the company dubs as "the world's greatest mimic." In a similar vein, Lyre's bills itself as the world's most successful mimic of classic spirits.
For lovers of negronis, daiquiris, mojitos or even simple whisky highballs — you're in luck. While the current market of non-alcoholic spirits — liquid distillates made with botanicals — focuses primarily on the flavour backbones of gin (perhaps owing in part to how similarly gin and non-alcoholic spirits are distilled), this new innovative range has made it possible to recreate your favourite classic cocktails for abstainers, without compromising on flavour.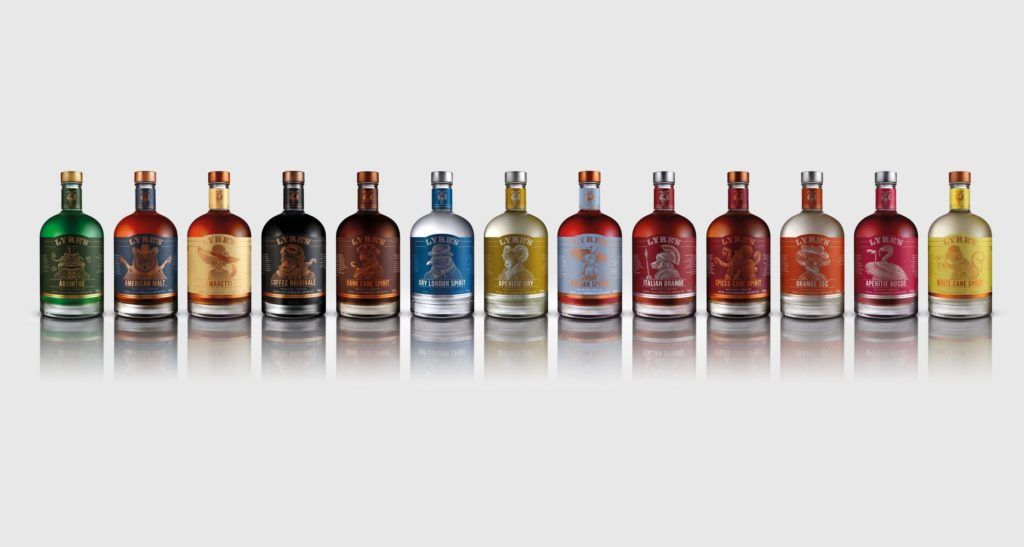 Lyre's features a comprehensive range of 13 bottles that tick off practically every category of booze: There's American Malt, for whisky abstainers; Dry London Spirit, for gin lovers; White and Dark Cane Spirit, for those who want a more convincing virgin piña colada; as well as Italian Orange and Aperitif Rosso, for those missing a negroni or aperol spritz. There's also Coffee Liqueur — for those who love a good espresso martini — and even Absinthe, for those Green Fairy-sipping bohemians embracing the spirit-free lifestyle in 2020.
Several years in the making, the range has also managed to be much lower in sugar, depending on the spirit, than your equivalent choice of alcohol . And depending on the cocktail recipe, it also contributes to about 95 percent fewer calories than the original alcoholic drink. Being legally classified as 'non-alcoholic,' it's worth noting that Lyre's products are not 100 percent alcohol free, but can contain up to 0.5 percent of ABV, which is comparable to kombucha or orange juice.
Lyre's non-alcoholic spirits are designed to be used as a 1:1 substitute for your recipes. For example, a recipe it lists for a negroni mocktail also features a 1:1:1 proportion of Lyre's London Dry, Aperitif Rosso and Italian Orange — what you would with a gin, red vermouth and Campari for the real deal. The only alteration they recommend would be to use less ice, as Lyre's seems to be more susceptible to dilution than traditional spirits.
The full range is available now on Sipfree, a distributor specialising in non- and low-alcohol beverages for Hong Kong and Macau.