In today's swipe-dictated dating scene, the first date — that first real face-to-face meeting — has achieved a kind of exalted status. Should you have successfully made it to that level of commitment, the decision of where to hang out in person can become a conundrum. 
A lot of factors can come into play when it comes to creating the ideal first date: You're looking to sprinkle the right amount of intrigue and fun without locking yourself into lofty expectations for future dates to come. The setting should be casual but have a good ambience; not too cosy where it might get uncomfortable; filled with conversation starters in case of dry emergencies (that's where a proper drink comes in handy too); and in case your fear comes true that they turn out to be an incompatible weirdo or worse, a psychopath, you might want to consider a spot that offers an exit that's as easy and painless as possible.
Luckily, we've done the hard work for you. Read on to check out the best bars in Hong Kong for first dates, and we hope you'll be so enamoured you'll be back a second time. If not for the drinks, then perhaps for the person.

Coa
Featuring a streamlined menu of thoughtful cocktails inspired by agave spirits, Coa is the award-winning passion project of Jay Khan. The bar was the successful highest entry debut at number 12 on 2019's Asia's 50 Best Bars list, with intriguing and playful concoctions that are at once accessible yet also geeky enough for cocktail connoisseurs. Get to know each other over ancho pepper highballs as you make your way down the list to the caffeinated negroni, or knock back some liquid courage with flights of eclectic mezcals available on the back bar — with some lovingly hand-carried back from Mexico by Khan himself.
Coa, 6-10 Shin Hing Street, Central, Hong Kong, +852 2813 5787

Doubleshot by Cupping Room
The newest cafe-turned-wine-bar in town is a sophisticated spin-off of popular brunch hotspot Cupping Room. Located on Hollywood Road overlooking the heart of SoHo, the relaxed venue makes for an easygoing yet classy coffee date by day, while it also features a sizeable wine offering and espresso martinis by night. Be sure to nab the attractive corner spot for prime people-watching over SoHo's main intersection.
Doubleshot by Cupping Room, 1/F Hilltop Plaza, 49 Hollywood Road, Central, Hong Kong, +852 9225 6639

Ichu Terraza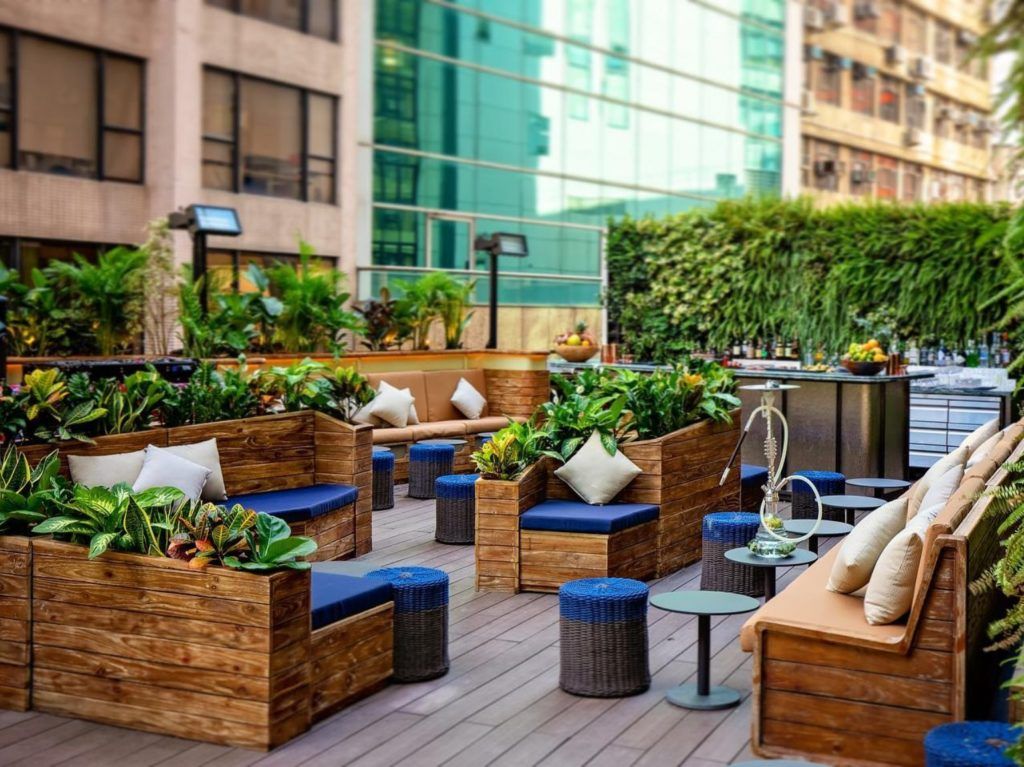 While some may reserve the wow factor of a rooftop bar for someone they're sure on pursuing, Ichu's leafy terrace space offers a quick respite from the bustling Central streets. Popular during Happy Hour, there's ample privacy between the shrubbery and with the glamour of the city lights just at arm's length. Thinking about extending your date for a couple more hours? Dinner's just right there, with its impressive Peruvian menu by chef Virgilio Martínez' protege, Sang Jeong.
Ichu, 3/F, H Queen's, 80 Queen's Road Central, Hong Kong, +852 2477 7717

Potato Head Hong Kong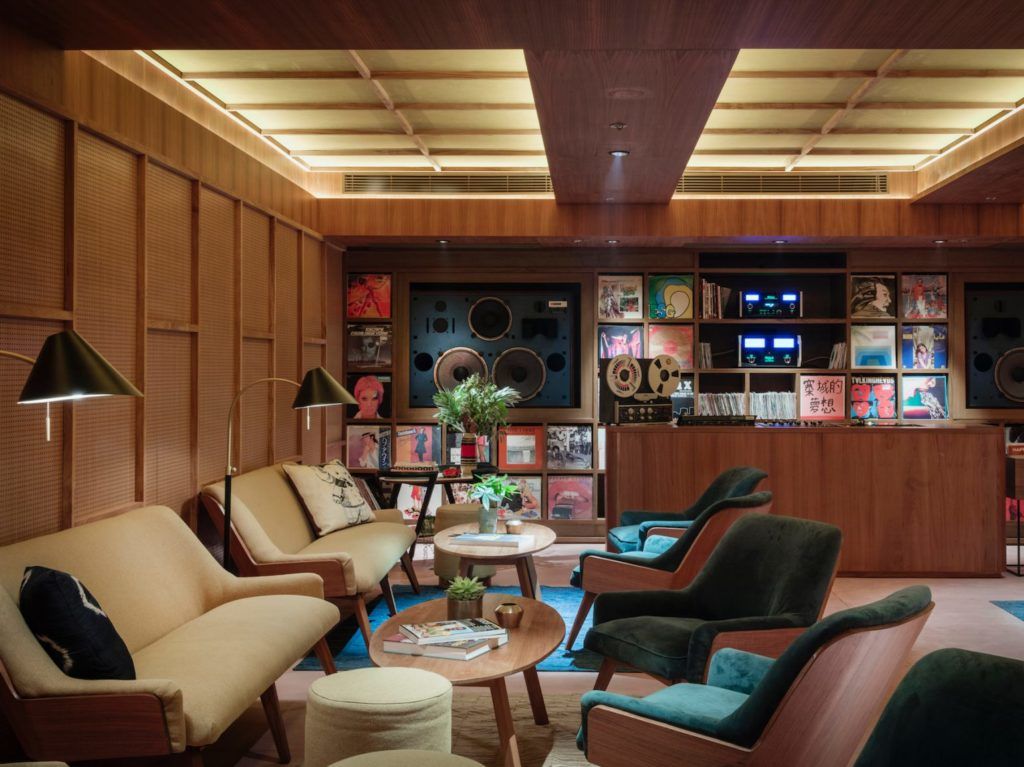 Looking to bond over a shared love of music? Head to Potato Head Hong Kong's cosy music lounge, which features a dedicated collection of over 8,000 vinyl records. Skip the small talk and rifle through the albums that really made an impact on your childhood, then clink glasses of tropical infusions while sharing plates of Indonesian bar bites.
Potato Head Hong Kong, 100 Third Street, Sai Ying Pun, Hong Kong, +852 2858 6066

Shady Acres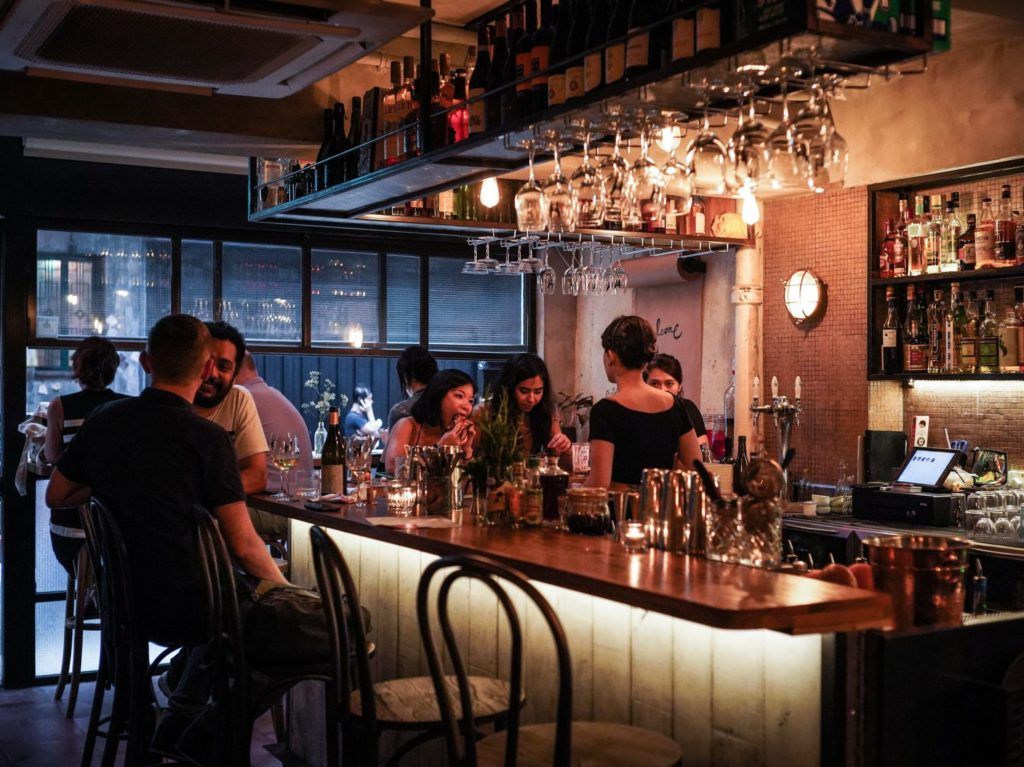 Whether you're looking for a casual after-work tipple, light bite or hearty meal; day drink or brunch date, the possibilities at Shady's are virtually unlimited. You'll want to make it for one of the two daily happy hours (5–7pm; 11pm–1am) — probably safer to go earlier, it gets crowded towards the end of the week — and while away the hours over games of Connect4 or admiring the labels of quirky wines in this buzzy neighbourhood wine bar.
Shady Acres, G/F, 46 Peel Street, Central, Hong Kong

Alvy's
Head to this Kennedy Town gem for great pizzas and pints, without the rowdy atmosphere of most pubs around town. Opened by the folks behind Young Master Ales and other gastropubs such as Second Draft and The Ale Project, this Hong Kong pizzeria champions a tinge of local flavour in its pies and ever-revolving signature brews. And if your budding romance ends up feeling as right as its piquant Ma-La-Di-Da pizza with a tall glass of IPA, it sounds like you're off to a great start.
Alvy's, 8 Holland Street, Kennedy Town, Hong Kong, +852 2312 2996

Wheat and Wood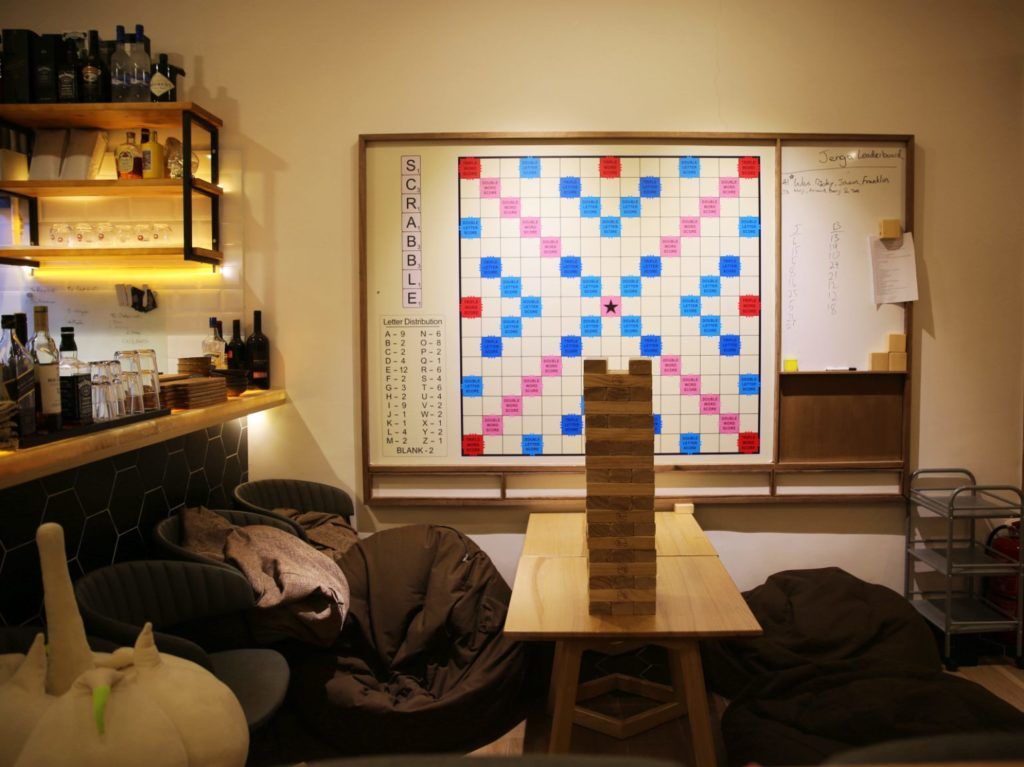 There's nothing like a 'casual' board game to lift some playful competitive spirits for a fun-fuelled first date. Kennedy Town board game cafe Wheat and Wood offers just the thing, with an array of highballs and simple cocktails along with soft drinks and bar snacks to nibble on while you're at it. Just don't play Monopoly or Catan, those will probably ruin your potential of getting a second date.
Wheat and Wood, Shop 6, Ground Floor, Brilliant Court, 28 Praya, Kennedy Town, Hong Kong, +852 2399 0433

Ori-Gin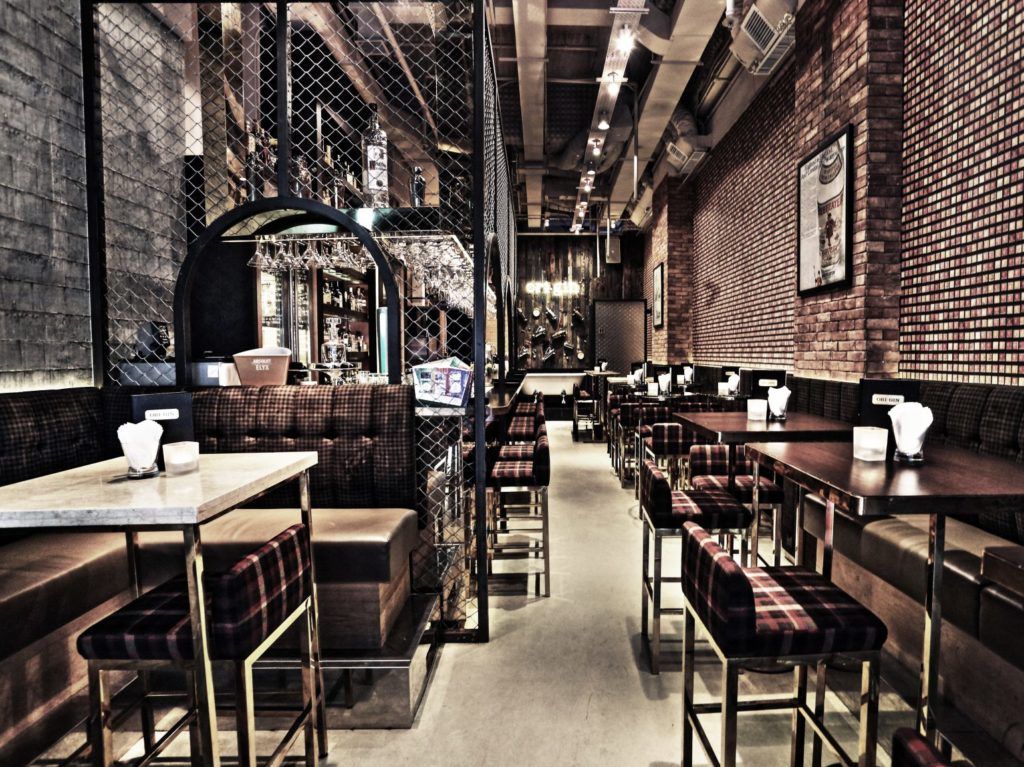 Ori-Gin is the first bar in Hong Kong dedicated to gin, so if you're dealing with a fan of the spirit, you'll want to give this a spin. With molecular mixologist Antonio Lai as the brains behind the menu, you'll find a mix of crowd-pleasing beverages and fun and colourful riffs on classics. Date not going to plan? The casual vibe and location on Wyndham Street make it ideal for an easy exit — or conversely, an excuse to go for a second round at a spot nearby.
Ori-Gin, G/F, 48 Wyndham Street, Central, Hong Kong, +852 2668 5583

Tell Camellia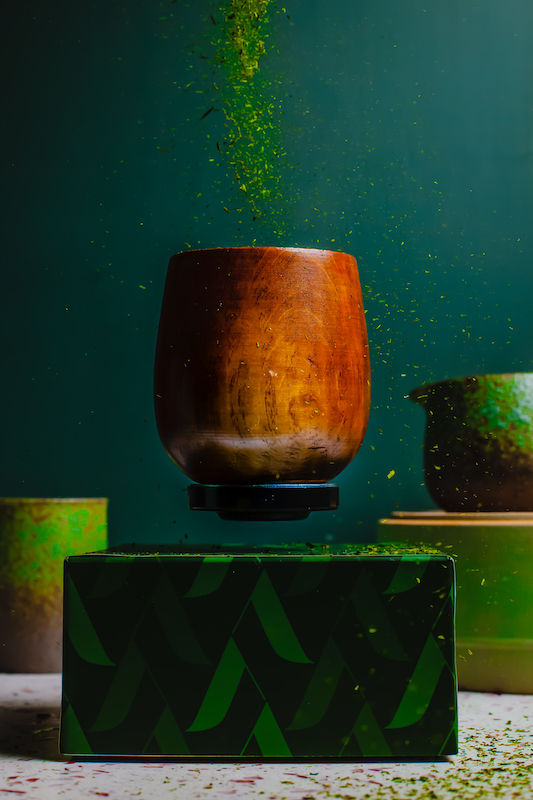 Here's where you can really get a picture of who you're dating: Will they order the levitating Japan matcha cocktail just so they can get it for the 'gram? Or will they stick to a clear, colourless and classy Tea & Tonic? Either of those options gets you the chance to sip on complex concoctions that play with the intriguing flavour potential of tea leaves — if you're discerning about your cocktails, that's a win-win.
Tell Camellia, LG/F, H Code, 45 Pottinger Street, Central, Hong Kong, +852 9821 5501

Honi Honi Tiki Cocktail Lounge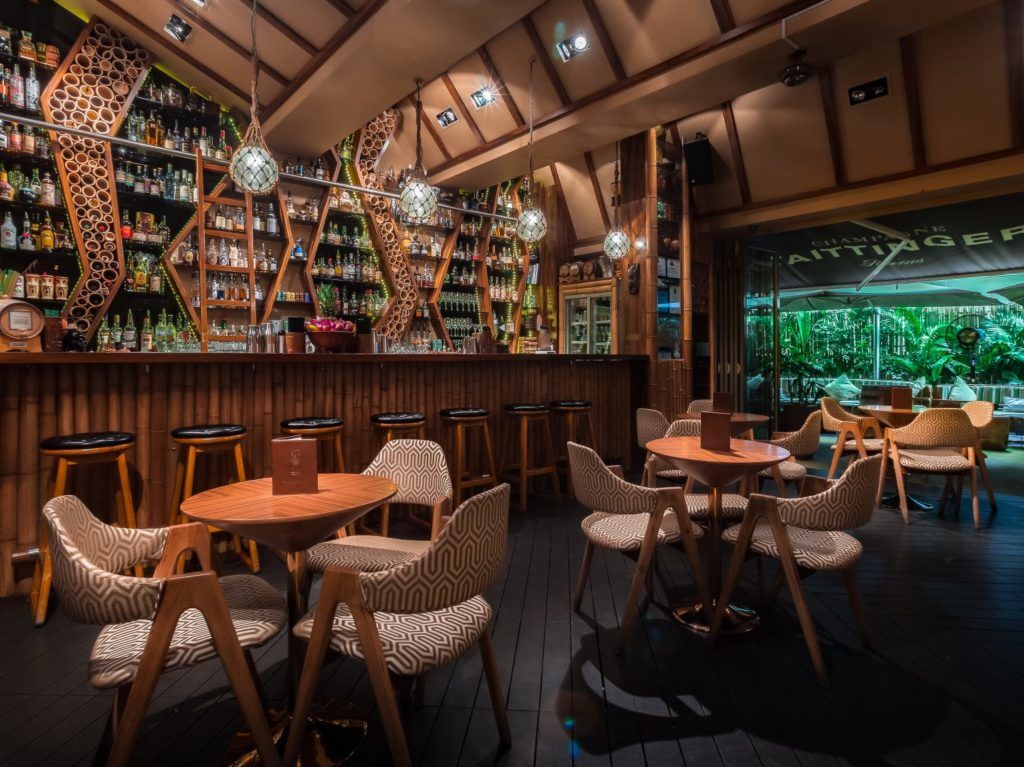 Honi Honi itself is a Polynesian term for 'Kiss Kiss' — you know what we're getting at here. As Hong Kong's first tiki bar, Honi Honi naturally champions rum, and also offers rum cocktail masterclasses for interested couples and friends. Order a long list of island-inspired drinks and tiki classics here, including the signature Don's Special Daiquiri originally created by Don the Beachcomber in 1940, recognised as the godfather of the tiki movement. There's also the opportunity to partake in a shared (potent) tipple, which, if you're doing it right, can perhaps segue into a moment of romance.
Honi Honi Tiki Cocktail Lounge, 3/F, Somptueux Central, 52 Wellington Street, Central, Hong Kong, +852 2353 0885