On first blush, Purple Rain Wine, produced by the Ohio-based winery L'uva Bella, may sound like a loving tribute to the late pop star Prince. But according to an ongoing lawsuit between L'uva Bella and Prince's estate, the brand — which not only shares a name with a Prince song, album, and movie but is also a phrase he popularised decades before the wine's introduction — really has very little to do with Prince at all. And the winery argues one of the reasons that should be abundantly clear is that Prince himself didn't drink alcohol.
The battle for trademark Purple Rain Wine
L'uva Bella reportedly began producing Purple Rain — a sweet Concord grape wine and their self-described "top-selling" product — in 2016 and was able to secure a trademark for the brand in 2019. But this past summer, Prince's estate began legal proceedings attempting to invalidate that trademark, claiming that the brand name results in a "likelihood of confusion" and "false suggestion of a connection" to the musical artist, according to Rolling Stone.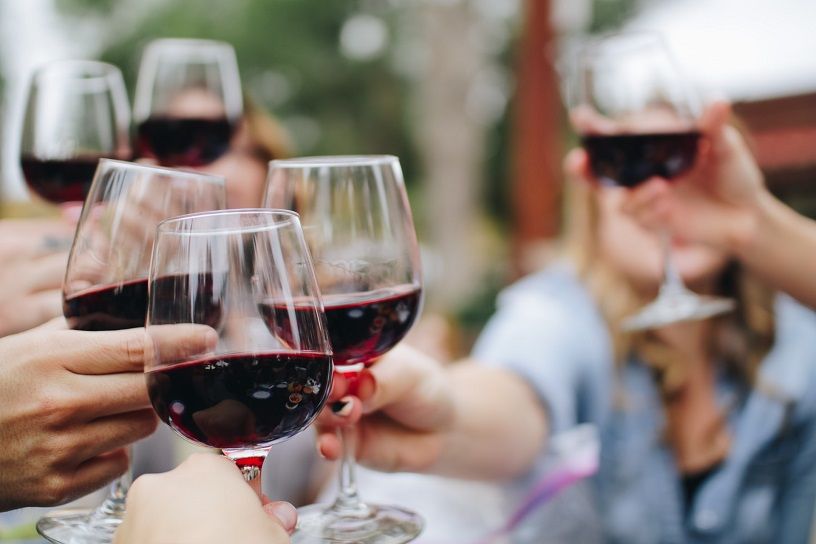 "The estate protects the intellectual property Prince created during his lifetime, including his image and the trademark 'Purple Rain,' which is strongly associated with him," lawyers for the estate told the music magazine. "Comerica, as the court-appointed personal representative [of the estate], has a fiduciary duty to protect the estate's intellectual property and brought this proceeding pursuant to that duty."
In the filing itself, the estate's lawyers argue that not only is "Purple Rain" Prince's "most famous song, album, tour, movie, etc.," but also that Prince is "undisputedly one of the most famous musicians of all time."
"'Purple rain' is not a word in the English language. Prince chose the phrase and made it famous through a Grammy-winning album, a major motion picture, a song performed around the world, and the iconic image of the late artist," the filing continues according to Billboard. "For the great majority of consumers, the only significance the term 'Purple Rain' has is to identify Prince and the image he made famous." (Worth noting, origins of the phrase "purple rain" can be traced back to at least 1972 when it was used in the charting, trill-filled acoustic tune "Ventura Highway" by America.)
However, L'uva Bella has continued to defend their right to use the phrase to sell wine and, among other arguments, recently struck back with what some see as a surprising angle: Since Prince didn't drink alcohol, fans know he wouldn't be involved.
"Prince was a teetotaler who despised alcohol," the winery was said to have written in the filing. "The fans of Prince, knowledgeable about his beliefs and views, would never associate an alcohol-containing product with the artist."
As a result, L'uva Bella reportedly claims that it's "unreasonable that the public would assume respondent's alcohol-containing wine goods originate with, are sponsored or endorsed by, or in any way associated with or connected to Prince."
The U.S. Trademark Trial and Appeal Board is expected to make a ruling on the case in the coming months. Meanwhile, according to L'uva Bella's website, they're planning to extend the Purple Rain brand with rosé and sangria varieties "coming soon."
This story first appeared on www.foodandwine.com
(Main and Feature Image Credit: Bertrand Guay / AFP via Getty Images)
© 2021. TI Inc. Affluent Media Group. All rights reserved.  Licensed from FoodandWine.com and published with permission of Affluent Media Group. Reproduction in any manner in any language in whole or in part without prior written permission is prohibited.
Food & Wine and the Food & Wine Logo are registered trademarks of Affluent Media Group. Used under License.