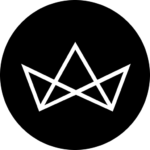 Q&A: Moët & Chandon's Marie Christine Osselin on how to make, taste and pair great Champagne
It's not every day that one gets to drink Champagne with a Champagne maker, but we had the chance to do just that at the recently opened Ecriture with the impeccable Marie Christine Osselin, wine quality and communication manager at Moët & Chandon. In Hong Kong as part of an Asian tour to promote the latest release of the Grand Vintage 2009 and Grand Vintage Rosé 2009 in the region, Marie Christine works closely with Chef de Cave Benoît Gouez, to oversee quality management and all communications regarding technical messages for the Champagne house.
Over a sumptuous food and wine pairing designed specifically for the latest vintage releases from Moët, we got an expert's view into what really goes into making great Champagne, how to determine the characteristics of quality Champagne and what types of food to ideally pair with bubbles.
As fun as Champagne is to drink, it's clear that your role can be very technical while also requiring an artistic spirit. What does your day-to-day entail as quality manager at Moët?
For me, working with wine at the same time is working with nature. I have a degree in quality management but am from the south of France, in the Rhone Valley, where there are vineyards everywhere and wine is the center of our culture. I work with many departments in the company but am always close to the wine.
In addition to communications, I'm in charge of hygiene in the cellars year-round and the quality of the press centres during harvest. Our Champagne is fruity, perfectly pure and needs oenological roots to be precise. This means training the different press centres on Moët & Chandon oenological rules because we have a particular approach.
Can you talk a bit more about your vineyard and choice of different grapes?
At Moët, we own 1,200 hectares of vineyards and work with 450 growers. I train wine growers in the Moët spirit by explaining the nose for Moët Imperial, which can be very specific due to the kind of grapes needed to make the specific juice. Blending the Moët Imperial is very technical, as it's a blend that needs to be perfect with the same taste every year. Yet the blending can't be the same every year because the climate is particular [in Champagne] and demanding, and each year something happens differently in the vineyards.
Then there's training new employees such as brand managers and working with other quality teams on certification of the environment, food safety and quality management practices. I also work on new food pairings with our on-site executive chef where we taste Champagne together, and I explain to him the spirit of the new Grand Vintage, for example, so he can create a menu for guests.
What are the key aspects to quality management in the winemaking process and how does it make a difference in the Champagne?
To adapt to the taste of the people, we work on the precision of the wine in the cellars to make it as perfect as possible. We don't create Blanc de Blancs or Blanc de Noir or special cru, because we want to express Champagne based on its own personality. Our philosophy is to blend based on the quality of our base wines; we don't know how many crus are in the Champagne and don't have a special selection from a Grand Cru. We use 800 base wines to ensure a larger choice of wines. This builds consistency of non-vintage Champagne and creates individuality and personality in each vintage when we can. It takes up to 4–6 weeks to blind taste each base wine, with the best wines tasted twice. The wines with the top quality for the year with the most expression will go into the reserve, and some will go into Grand Vintage selection.
Malolactic fermentation is key to understanding why Moët Champagne is so smooth and less acidic than other champagnes. At Moët we trust that time is better for our Champagne to be at the perfect level of maturity to achieve those toasty notes. The Grand Vintages spend seven years on lees, versus the three years others typically spend on reserve vintages, and 24 months for non-vintage Champagne instead of the minimum of 15 months required by law. We need that time for perfect expressions, which always include nutty, blonde notes for non-vintage Champagne and oak, mocha and coffee notes in the Grand Vintage.
How do you ensure consistency in the non-vintage and vintage Champagnes?
We want our wines to be a very pure expression of fruit, so we keep the base wines in stainless-steel tanks. There are nine winemakers on the team plus our Chef de Cave Benoît, who is always with us. We talk and try to find the perfect combination of the personality of the Moët Imperial consistency. It needs to be well-balanced on acidity, bitterness and overall fruitiness — this is the first sensation we want you to have with Moët Imperial. It must be elegant, with the perfect touch of acidity.
When we finish the tasting, the first exercise is to create the Brut Imperial. It's the most important wine in the range so we need to work first on it to ensure a certain quantity. Then we can choose to make the vintage which will be the interpretation of the wine for that year. Benoît must feel that it's a year for a Moët vintage because it is his artistic creation. There needs to be a beautiful quality, something particular and distinctive about that year in the wine — something to tell you that through this vintage, through this wine, we're going to show you something about this year.
What characteristics would we find in the Grand Vintage 2009 and how does it compare to the previous vintages?
The 2009 vintage is the 73rd Grand Vintage; the first was created in 1842 for the UK market. When you launch a new wine in the family and you have a family with children, the brothers and sisters come from the same family but they are individuals with their own personalities. This is the same experience for our Moët vintage Champagne: They must show a character, something about Moët.
Each vintage is special and we think this vintage is a particularly beautiful vintage. A blend of 50% Pinot Noir, 36% Chardonnay and 15% Pinot Meunier, the 2009 vintage was a joyous and fruity, Pinot Noir-driven and more balanced year. The Grand Vintage Rosé 2009 is also Pinot Noir-driven with ample and generous fruit, caramel, layered strawberry, fruit forward tasting of red sweets ("bon bons" as we say in French), raspberry, fresh cherry fruit. Well balanced on acidity, and the ripeness of the grapes was very high.
Compared with the Grand Vintage 2008, it was a very cold-weather year in Champagne, resulting in a high level of acidity. The 2008 vintage, as a result, is very focused on freshness and acidity and is Chardonnay-driven.
What are the latest modern winemaking techniques being applied to Champagne?
We don't really invest in innovation for just the sake of innovation; we invest in making quality wine which requires innovation and modern facilities. For example, if you have want to make beautiful rosé Champagne, you need to invest in making the most beautiful red wine and to do this, you need to get the best-quality grapes to produce Pinot Noir. This is why we invested in the most modern and largest red winery south of Champagne.
With the 450 growers that we work with, we have so many options —  everything is possible. There are land owners who manage everything and give us the juices, and those that choose to be only grape growers and everything in between. We are always looking to increase the quality of our Champagnes by using the latest modern techniques like carbon-dioxide detectors and other types of machines that can check and screen the quality of the grapes. Yet we are still classical blenders who blend wines together to make the best wine that we can.
What are some myths about Champagne that you want to change?
Most people think Champagne is only for celebrations or that it's only meant to be an aperitif, which may have been due to the marketing in the past. We want to try to change this notion, as Champagne can be had every day and paired with all kinds of food.
There's also the myth that because rosé Champagne is pink that it can't be paired with food due to its colour, but on the contrary, colour is also key to pairing. For example, you want to pair a rosé Champagne with pink- to red- tinted colour foods, like the amaebi shrimp that is part of today's menu. Even a Spanish paella with chorizo comes to mind.
How do you work with your chef to determine what kinds of Champagnes and foods are best paired together?
First you have to taste the Champagne and feel the perception of its atmosphere. The 2009 Grand Vintage is definitely my style of Champagne. It's perfect for pairing because it has the perfect level of acidity and minerality, much more complexity from long maturation, great nose from fermentation, and a certain spiciness.
Saltiness, aromas, texture are the perfect combination in food to have with wine. It can be very simple but what is important is quality ingredients and good texture. Making something simple is difficult, just like blending Champagne. You have to be precise with the ingredients to get that perfect expression, whether it's in Champagne or in cooking.
When I work with Benoît and our executive chef to determine how best to pair which wines with food, we work with simple dishes to bring out the flavours of the Champagne. We usually won't work with more than three main ingredients. As a result, the chef needs to be very precise when he creates a dish. Salty dishes, anything fried and crispy will bring out minerality, flavours of the Champagne. For meat dishes, juicy meat that is not overcooked is best paired with rosé Champagne.
For Asia, you have fresh seafood and beautiful quality meats here like Wagyu beef that don't need much seasoning. Simple ingredients in Asian local markets can pair with Champagne. It can have flavouring spiciness versus hot spiciness in the mouth, which doesn't allow one to taste the complexity of the Champagne. For seasoning it's best to have simplicity, and low to no sugar at all.
What do you look for in a good Champagne? What kind of wines do you drink on a night off?
I look for personality. Each Champagne has its moment for different reasons and it depends on what you're doing or eating. If I have a fresh seafood plate, I would go with 2008 Grand Vintage. If it's a family dinner with many different dishes, I would serve 2009 Grand Vintage.
For a casual moment like on a Friday night when I'm relaxing with my husband, the Moët Imperial or Reserve Imperial is for a good moment when you don't a need high level of complexity and just want fresh Champagne. I'm from southern France so I like juicier, more fruit-forward red wines, like our rosé Champagne, which is best paired with juicy beef. It all really depends on what you're eating.