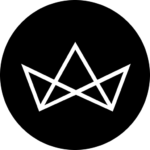 Tell Camellia, a new tea-inspired cocktail bar from Gagan Gurung and Sandeep Hathiramani, opens this July
Those familiar with Hong Kong's drinks scene will know the names of Gagan Gurung and Sandeep Hathiramani: Both having counted Asia's 50 Best Bars amongst their many accolades, Nepalese-born Gurung is the bar maestro behind Fang Fang's excellent cocktail programme (most known for his liberal use of exotic fruits and spices), while Hong Kong native Hathiramani has been involved in multiple bar projects across Asia and is the co-founder of Gin Festival HK and The Bar Awards HK & Macau. This month, they're joining forces on a new tea-inspired cocktail lounge, Tell Camellia, set to open within the hip new H Code building on the steps of Pottinger and Wyndham.
Joining Nojo Ramen, Root and Piin Wine Restaurant, Tell Camellia boosts the growing F&B portfolio of H Code, offering a solid new watering hole where discerning cocktail lovers can explore boundary-pushing mixology from two of the city's top barmen. With exotic teas becoming of increasing fascination to top chefs and bartenders, Gurung and Hathiramani are set to deep dive into the subject at Tell Camellia — the name of which is inspired by Camellia Sinensis, a species of evergreen shrub which produces the tea plant.
While there are no specifics on the menu yet, thirsty patrons can expect a unique menu of molecular-inflected cocktails binding together the worlds of teas and cocktails, both of which require careful calibration of nuanced flavours. Modern experimental techniques are at the forefront here, with teas sourced from around the world, including Kenya, Turkey, Sri Lanka and Taiwan, blended with bar ingredients using cutting-edge equipment.
Offered in a contemporary cocktail lounge reflective of one of the city's hottest new dining and drinking destinations, Tell Camellia is set to add another intriguing new dimension to the city's booming bar scene. Stay tuned as we bring you a first look of the menu.
Tell Camellia is slated to open end of July at H Code, 45 Pottinger Street, Central, Hong Kong.