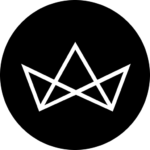 This Dalmore 51, the Scottish distillery's first release of the new decade, could be yours for a cool HK$552,000
Originally distilled in 1966, this superlative single malt was released to commemorate the highland house's 160-year-old history.
Heads up bon vivants: The Dalmore has just released its inaugural whisky of the new decade and it's a doozy. At half a century and change, the new Dalmore 51 is among the maturest expressions to be serially released by the eponymous Scottish distillery. The catch? It'll set you back US$71,000 (approximately HK$552,000).

Once again, master distiller Richard Paterson — previously responsible for collaborating with chef Massimo Bottura on the equally lofty Dalmore L'Anima — is the brains behind this release. This particular limited edition was distilled in 1966, before going into a succession of three different ex-fill casks. In keeping with Paterson's style, the Dalmore 51 is aged in a mixture of stores previously holding Spanish sherry, bourbon and 1938 Port Colheita. Members of the public have yet to taste this new, decades-old dram but given the duration of ageing, it's not difficult to imagine there'll be plenty of complexity (in terms of palette and aroma) to keep malt lovers busy. According to brand reps, the nose is packed full of liquorice, caramel, and balsamic vinegar. The palette meanwhile is redolent of classic Dalmore, showcasing notes of plum, ginger and vanilla which then taper to a lengthy, fruit-filled finish.

Given the significant degree of evaporation which has occurred due to decades of barrel ageing (a phenomenon known as 'Angel's Share'), only 51 decanters of the Dalmore 51 will be available to purchase. As with all of the brand's ultra-rare editions, this bottling is presented in a bespoke crystal decanter, and stored inside a matching sycamore case quilted in leather.

The Dalmore 51 will be available through select specialty stores and travel retailers from March 2020 onwards. A full list will be announced shortly. To learn more, visit The Dalmore online.