Today's world of whisky is a complex one, with the spirit's explosion in popularity bringing to light several different characters, from the simple drinker to the collector, the investor and the dreaded 'whisky flipper'.
Wind the clock back 10 to 15 years, when things were less complicated. Sure, people collected whisky, drank whisky and invested in whisky, but these were simpler pursuits, and the hobby was significantly less mainstream. Japanese whiskies were still relatively unknown, new whisky releases didn't cause websites to crash due to excessive traffic (or road blockages due to actual traffic) and overpriced, over-marketed and often immature whiskies were nowhere near as prevalent.
The meteoric rise in whisky's popularity has, however, led to a number of positives, with most distilleries now offering a much larger range, 'independent bottlers' (who buy casks from distilleries and bottle the spirit under their own label) increasing in prominence and a sharp rise in 'new world' or 'world whisky' producers — which, interestingly, includes old-world wine countries such as France and Italy, alongside the likes of Australia, India and Taiwan.
So, where does this new-found mainstream popularity leave each category of whisky lover?
The Whisky Drinker
First of all, whisky drinkers — particularly those who've been enjoying whisky for a decade or more — may be frustrated by the current state of the market, with bottles they previously knew and loved either no longer available or prohibitively expensive (Macallan 30-Year-Old, which was once available for a few thousand dollars, now commands prices of HK$45,000 — if you can find it at all). On the other hand, whisky drinkers are spoiled for choice, with an abundance of whiskies from distilleries new and old, large and small, to suit any budget. The surge in demand has also seen the opening of a number of bars in Hong Kong — Club Qing, House Welley and Tiffany's New York Bar, for example — all serving whiskies to suit everyone from the most dedicated enthusiast to the rank beginner.
Lars Ruecker, director of F&B at the InterContinental Grand Stanford (home to Tiffany's New York Bar), sees these changes impacting customers' tastes. He notes "a shift in demand from mainstream whiskies towards smaller distillers, with a focus on craftsmanship as well as local-inspired bottles, either bottled in conjunction with an event or venue, or exclusively for an Asian market".
The Whisky Collector
Whisky collectors — those who collect out of sheer passion and are often by definition whisky drinkers themselves — might say they have it good or bad, depending on which of them you ask. These days, the options available for collecting are immense, to the extent that some collectors focus almost exclusively on specific niches, such as English distilleries (Bimber especially, which is seeing enormous popularity despite only releasing its first whisky two years ago) and Australian whiskies (particularly those from Melbourne's Starward and Sydney's Archie Rose). Of course, there are still plenty of collectors with their sights set on rare vintage Scotch (most notably Macallan, Ardbeg, Springbank and Bowmore) and popular Japanese bottles (including Karuizawa, Hanyu, Yamazaki and Chichibu), but these endeavours now require deep pockets.
Although spirit auctions were held in Hong Kong long before the current popularity surge, the rise of online whisky auctions has been a good indicator of increasing collector demand, with tens of thousands of lots available monthly via a plethora of sites. Kam Daswani, managing partner of local whisky business Dram Good Stuff, actually sees the auction market driving demand for high-end bottles in retail too. "Led by large jumps in the auction market, clients are now not only looking to buy for immediate consumption, but are increasingly educating themselves to purchase also for long-term holdings," he says.
It's not just bottles that are being collected either. Whisky casks have become a popular choice, whereby an entire cask of whisky (most commonly 200 to 500 litres) is bought and either bottled, or left to further mature for bottling at a future date. Although ownership of casks from popular Scottish distilleries has become more difficult in recent years (a combination of increasing demand and decreasing supply), there's a growing number of newer distilleries willing to sell a freshly filled cask to potential owners for a single up-front payment. Turn-key cask purchases such as these (which include the spirit, cask, maturation/storage, insurance, bottling, labelling, taxes and shipping) differ from the traditional model, where the additional costs are often separate and at the owner's (sometimes significant) expense. Cask ownership can be fun, but the industry is rife with tales of those who've overpaid or been scammed, so it pays to do ample research.
Garreth Christopher, a whisky lover who buys casks for personal enjoyment and to share with friends, likes Diageo's Casks of Distinction, which are available from the drinks giant's Scottish distilleries. "I own a few CoDs, because they can guarantee their sourcing and the liquid is just fantastic," says Christopher, who recently bottled a 33-year-old from Dalwhinnie distillery.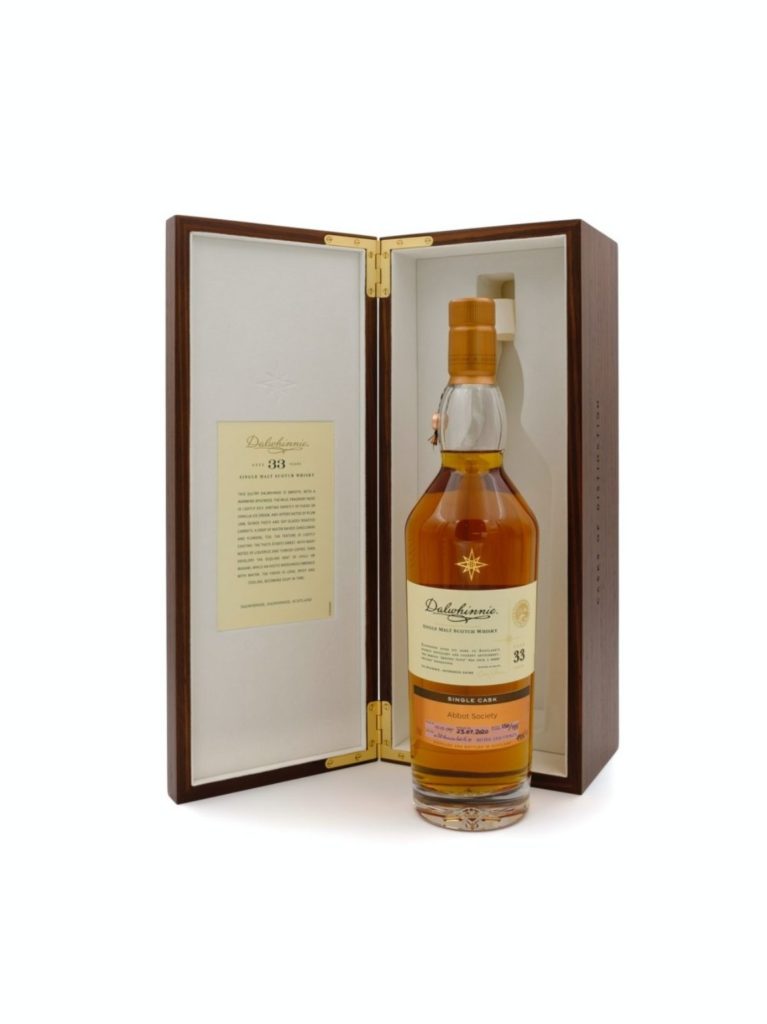 The line between investors and collectors can often be a blurry one, but investors looking to make a return must ensure the whisky is unopened and kept under suitable conditions (upright, and away from sunlight and extreme temperatures). This category, too, has seen a surge in participants, and it's not hard to see why when firms such as Knight Frank quote (via its Rare Whisky Index, which tracks rare Scottish single malts) a 586-percent growth over the past decade.
To put this growth into perspective, a pair of Ichiro's Malt Hanyu 'Jokers' bottles sold in 2017 for HK$122,000 at Bonhams; earlier this year, another two sold for HK$446,000 (and in November, a full set of 54 'Cards' bottles fetched HK$11.89 million). Two years ago, a bottle of 1926 60-year-old Macallan sold at Sotheby's for £1.5 million, whereas in the late 2000s a similar bottle is said to have sold for 'just' US$75,000.
These are extreme examples, but they do illustrate the popularity of whisky as an investment. Of course, as with casks, caution and research are important.
The Whisky Flipper
Last (and least) are the 'whisky flippers', despised by many in the whisky world but simply a function of the current state of the market. Flippers look to make significant financial returns in a short space of time by buying whiskies at retail prices when demand outstrips supply, and then selling for profit later. Flippers aren't unique to whisky (just look at eBay shortly after a Supreme drop), and though they're not going anywhere, at least some distilleries have made laudable efforts to deter them. Dornoch Distillery, for example, hides a Willy Wonka-esque 'golden ticket' beneath the cork of one first-release bottle, which rewards the lucky purchaser with a free cask of whisky if it's redeemed within two years — thereby encouraging the opening of the bottle and the consumption of at least some of its contents.
With so many changes in the whisky world, do whisky lovers have it better or worse today? As with many things in life, the truth lies somewhere in the middle. In the opinion of this author, it's best simply to embrace it by sitting back, pouring yourself a dram and enjoying the scene for what it is today.
See the original post here.