The best cure-all to a sweat-drenched day out? A heavy-handed pour of Aperol Spritz — especially if it's half-off for happy hour. Be safe, have fun, drink responsibly — have a boozy July!
(Hero image courtesy of DarkSide and Rosewood Hotels)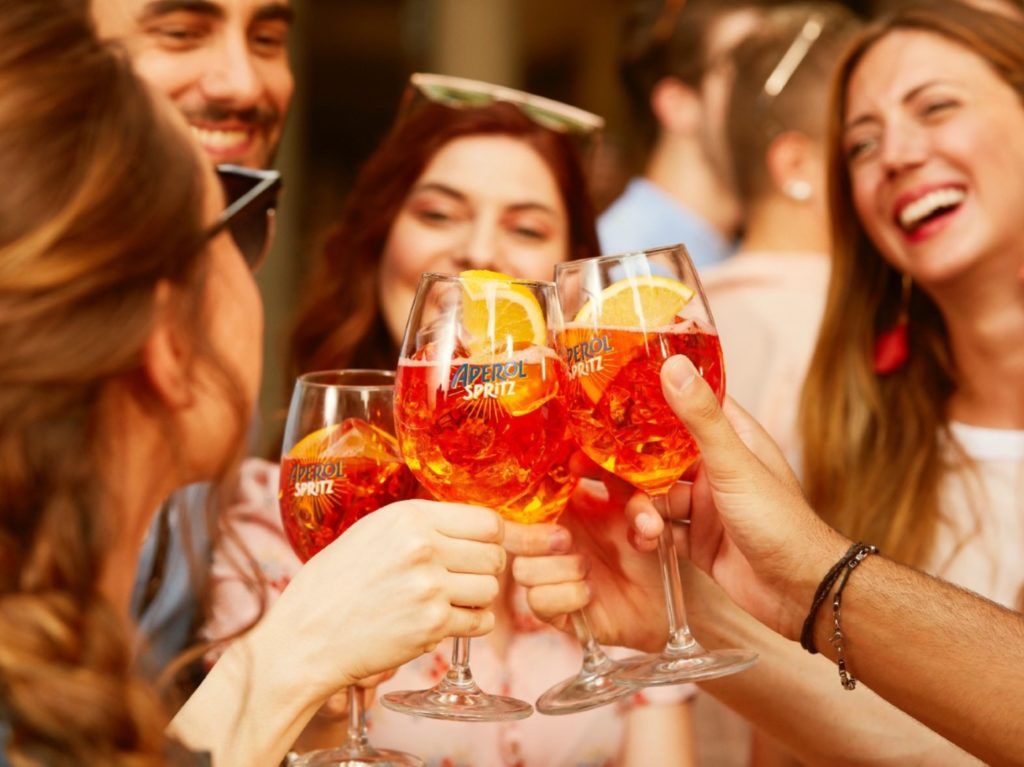 If Thursdays are the new Fridays, then Wednesdays have now been relegated to a day a little too dull; too dry; too far from the weekend. That is, until Amalfitana's Ladies Night program at their Central outpost. Yet another watering hole to patron on Wyndham, Amalfitana's weekly program serves up buy-one-get-one-free Aperol Spritzes every Wednesday evening from 6pm till close — so bring a friend!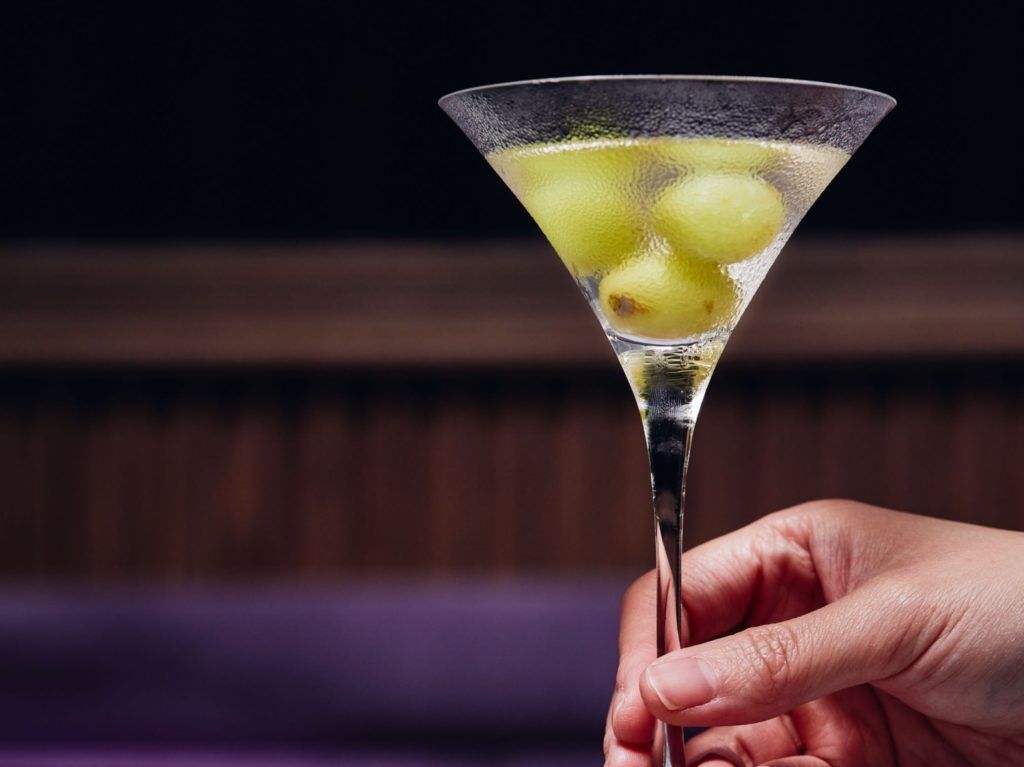 Saunter your way up the terrazzo-tiled staircase of the newly-launched Margo and try your luck at picking a very special bottle of wine — it's the key to entering a world of faceted mirrors, plush seating and slick Martinis; a world of John Nugent's making. His Mirepoix Martini (HK$140) made it onto our June's Best Sips of June, with special honorary mentions for his Just Grapes and the Gimlet, too.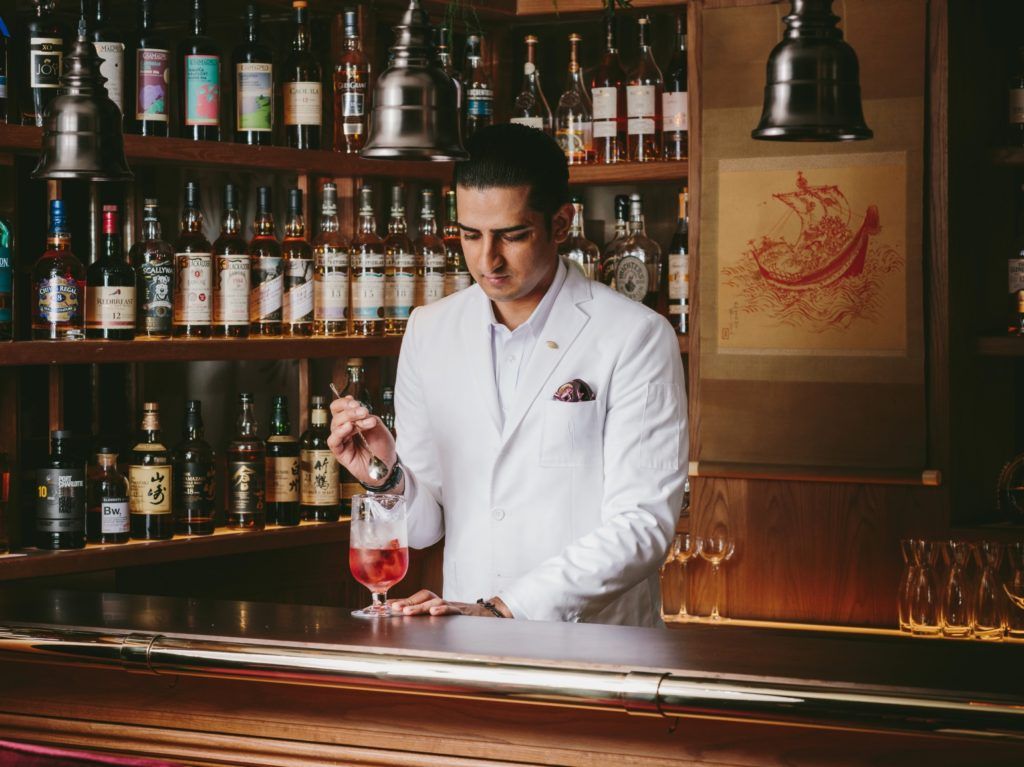 If it's an education you're after, The Aubrey's Omakase Cocktail Experience (HK$1,580 per person) offers a specified, personalised and extremely exclusive journey expertly curated by Deputy GM Devender Sehgal. Following the tradition of the Japanese omakase wherein the itinerary of a menu is entrusted to the chef, Seghal's omakase experience exchanges small dishes for cocktails; specifically, four to six cocktails throughout the evening, alongside light snacks that complement.
"The Omakase style allows guests to truly immerse themselves in the expansive world of Japanese spirits," says Sehgal. "Hopefully, we can introduce them to flavours they enjoy, that they mightn't necessarily have known about before."
The omakase cocktail bar only fits a maximum of four people, so gather up only your closest of friends.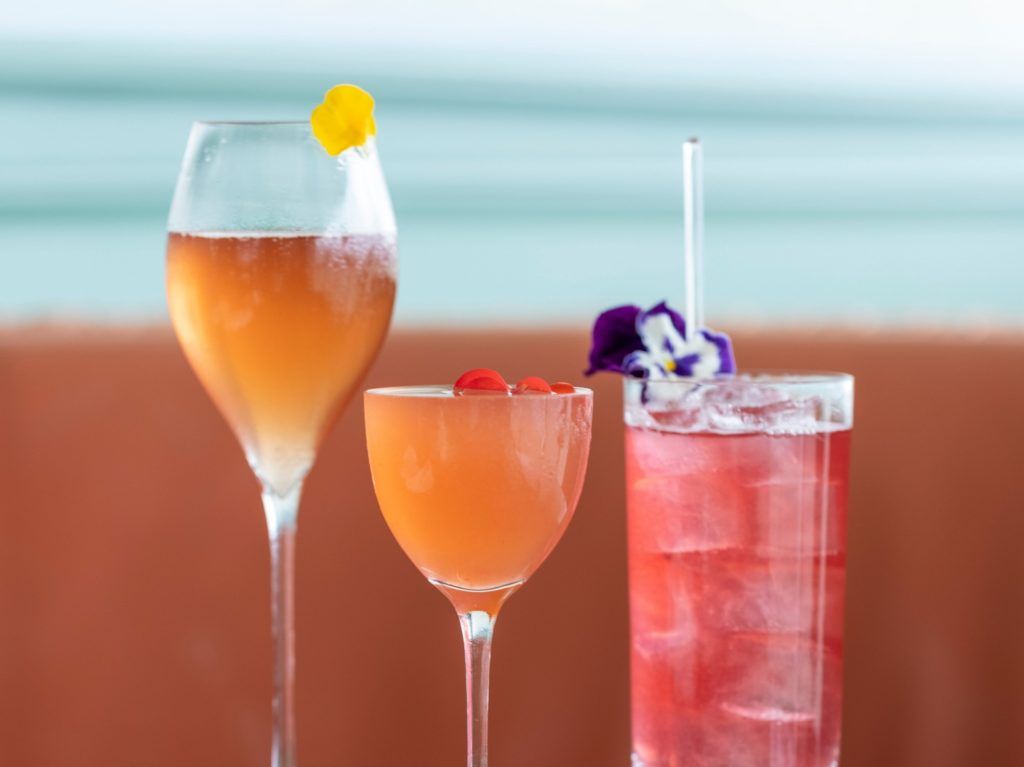 It's all pink, rosy and very lovely over at 181 Fortnum & Mason this summer, with a trio of drinks in dedication to the rose. Study In Pink (HK$148) is made with rose pouchong, anise, lemon and Fortnum's Rosé Champagne; Lady Rosa ($128) featuring rose petal jelly, lime, agave, yellow chartreuse and Blanco Tequila; and Rose & Violet ($78), the non-alcoholic choice. Each drink is accompanied by a delicate slice of Rose Chiffon Cake.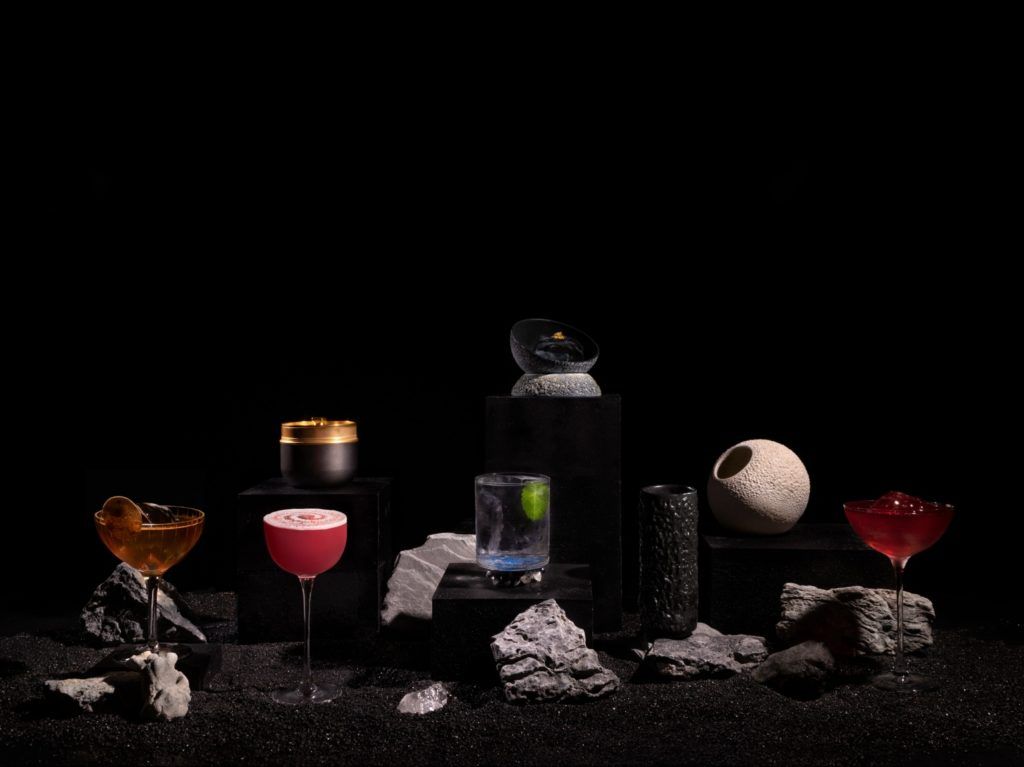 When: From 12 July
Finish the lyric: It's as mysterious as the… dark side of the moon. There you go. Director of Bars Arkadiusz Rybak and Beverage Manager Simone Rossi from Rosewood's DarkSide look skyward for inspiration this July, with a whole slew of cocktails — housed in vessels designed by Australian ceramic artist Ryan Foote of R L Foote Design Studio and Polish abstract resin artist Magdalena Klim — inspired by the eight phases of the moon. We'd love a 'NEW MOON – New Beginning' (HK$180), a stirred concoction of Johnnie Walker Black Label and Fernet Hunter, with aromatic notes of Japanese hinoki wood on the nose. Hopefully with a side of new beginnings too.
For the indecisive, the moon menu is presented via a high-tech hologram video. Simply shake the 'Moon Magic Ball' to have your choice chosen for you.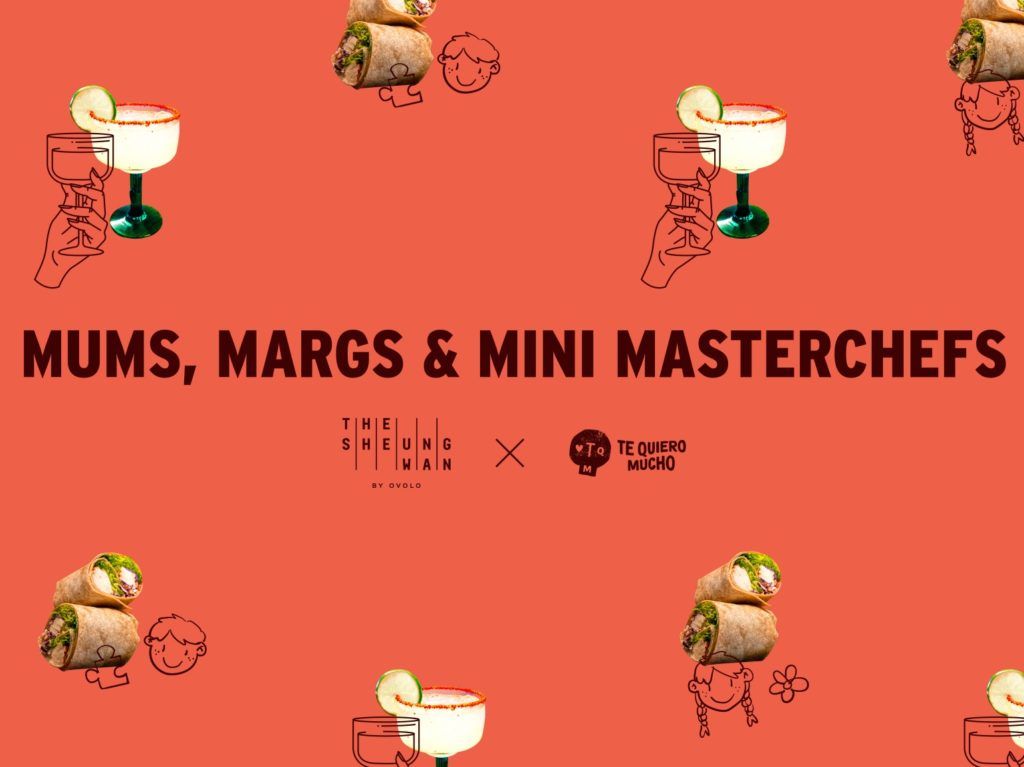 When: 22 July from 3-5pm
This one's for the parents. Free-flow margaritas on a Thursday afternoon probably isn't the outing you had in mind when you're gunning for child-friendly ambitions, but Te Quiero Mucho's 'Mums, Margs & Mini Masterchefs' event will take your tykes off your hands for a spin with Head Chef Alejandro for a guacamole and burrito-making workshop: chef hats, aprons and all. Enjoy the two hours! You deserve it.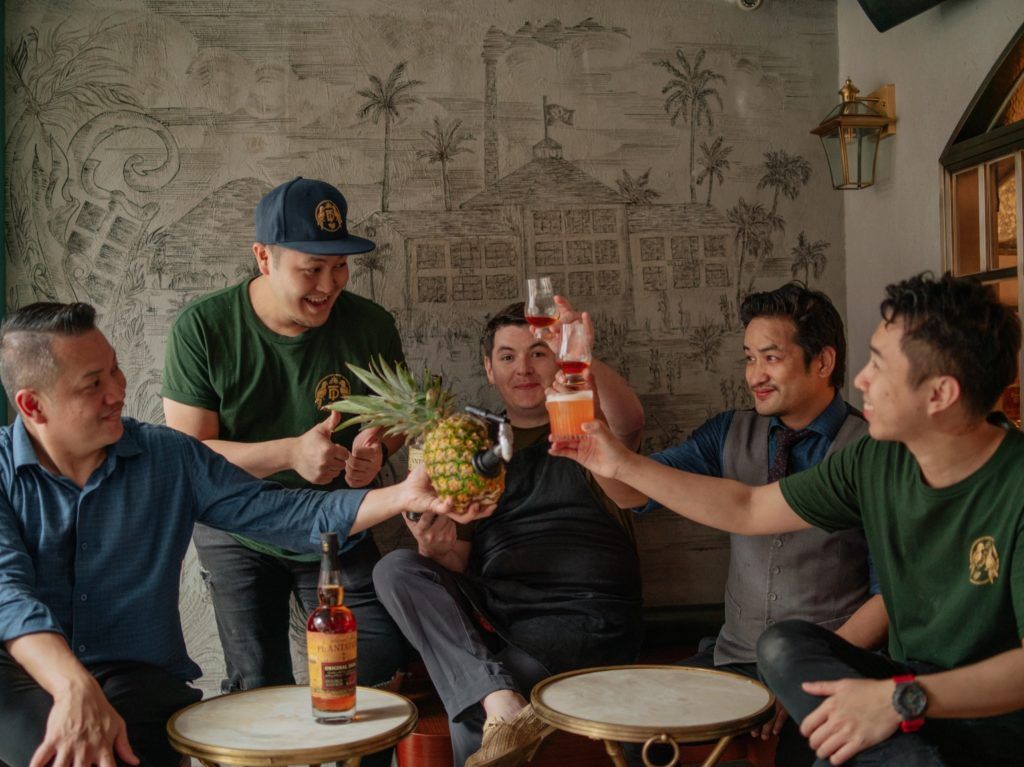 The Daily Tot is turning one! Marking its first year anniversary with a sizzle, a bang and a whole lotta rum, the bar's July programming is a mecca of fun-filled, celebratory affairs. Make a stop at the bar from 17 – 24 July for four brand-new cocktails created by Tom Edgerton in collaboration with Plantation Rum; 31 July for a night out dancing in Havana with DJ Minou at the decks; and all month long, an exclusive Cookie DPT Rum Raison exclusive (HK$50) made with Bacardi Ocho that's only served at the bar.