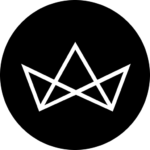 Working from home? Cayu's design-led drip coffee packs are here to brighten your mornings
Cayu's drip bag coffees are just the fun, design-led product to now to brighten up your mornings while working from home.
Nothing beats a good cup of coffee to kickstart your day, especially when we are now forced to retreat to the comfort of our homes with the most recent government social distancing measures. Indeed, it's now more important than ever to support local brands. One such homegrown brand that emerged from the height of CoViD-19 is none other than Cayu Coffee Company, a design-led label that started as a result of its two founders working from home.
Cayu Coffee Company sources premium beans, freshly ground and packaged locally and presented in convenient drip bag sachets in an array of colourful boxes. "Straightforward and minimalistic, with no equipment needed, the perfect cup of coffee is only 30 seconds away," says its founders.
Serving to elevate the at-home coffee experience, with a Cayu drip bag and hot water, you can enjoy coffee anywhere, anytime.
As you'd expect, Cayu sources coffee beans from around the world. At launch, there are three series of drip bag coffees to try: 'The Mood,' 'The Sweets' and 'The Whisky.'
'The Mood' allows you to pair your coffee to your mood — think 'Feeling Blue' on melancholic Monday mornings, for a cup of Mandheling Sumatran coffee when you are sluggish to embrace the week ahead; and 'On Cloud Nine' for a cup of Colombian 'Geisha' beans to celebrate your happiness.
'The Sweets' box offers an array of sweet indulgences, inspired by the flavour of popular desserts all without the calorific guilt. Styles include 'Banana Split' with the aromas of banana, chocolate, and vanilla; 'Birthday Cake' with the scent of vanilla and creamy butter and 'Creme Brûlée' with the tastes of caramel, custard and cream.
Finally, 'The Whisky' is introduced as Cayu's star product. Following the popularity of liquor-based processing treatments for coffee in recent years, this convenient box brings barrel-aged coffees at your fingertips with the convenience of a drip bag pourover. This box features coffee beans aged in Scotch whisky barrels for 12, 18 and 21 weeks — absorbing a complex and delicious aroma from the single malt barrel.
Artfully designed, each Cayu coffee box is packaged in a drawer style, which can be easily reused to hold your knick knacks. The brand also supports local social causes, hiring local NGO Groundworks to fulfil its manufacture and packaging production — from bean grinding all the way to packing each portion of coffee in individual pouches by hand.
Cayu coffees are priced from HK$120–$160 per box. Order from Facebook, Instagram or Whatsapp at +852 5621 5013