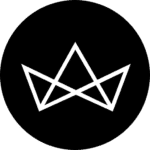 Andō, an atmospheric Spanish-Japanese fine-dining destination on lower Wellington Street
An intimate dining experience at Andō centred upon chef Agustin Balbi's culinary journey thus far.
You may recognise chef Agustin Ferrando Balbi's name from his previous tenure at Tsim Sha Tsui's Haku; but his solo venture at Andō, a roaring success, is what you should really know him for from here on out. Only six months young, the modern Spanish-Japanese restaurant, perched upon the first floor of the undistinguished Somptueux Central on lower Wellington Street, has since received its very first Michelin star and naturally established its own set of loyal followers.
The name, Andō, is an interesting choice; it's personal and captures multiple facets of the Argentinian chef. The most direct, perhaps obvious, denotation, borrowed from chef Balbi's Latin surname 'Ferrando'. But the moniker is also homonyms in both Japanese and Spanish — two cultures that chef Balbi holds extremely close to heart, having being heavily influenced by Italy and Spain during his youth in Argentina and later refining his craft in Japan — translating to peace and contentment for the former, and understood as the equivalent to the verb participle '-ing' in the latter, to describe a continuous act in the present. These are two sentiments that are succinctly imbued in the Andō experience — through the space, the food and the story in which it tells.
The Space
True to the Japanese reading of its name, Andō is a den of peace and calm — likely to make you forget about the boisterous city that exists on the opposite wall. Shades of deep pewter drench the interiors — dark; moody — yet still leaning into hints of ease and casualness, owed to the natural touches scattered throughout the space. The oak-wood tables for one, and the leather seating in curvaceous structures, for another.
While the precise angles and sharp, straight lines may impart a sense of toughened industrial-like finish to the space, it's smartly tempered by warm diffused lighting, luscious fabrics and the addition of various craftwork (spot: the uneven circular hoop that moonlights as a table centrepiece and the hung pieces of works from owner's Alan Lo's personal collection). It's a staunch dedication to the different cultural fabrics that weave together such a space — the greyed grittiness pulled indoors from the Hong Kong cityscape, one similarly found in Argentina; and the softened details that adhere to its Japanese-side name, with drapes and patina, to tie into a refined dining experience.
The Food
As you may already have guessed, the food continues the same hybridised Spanish-Japanese agenda embedded within the restaurant's DNA. It's interesting to note that there's no written menu at Andō, but, rather, a pack of picture cards in its place, each with an illustrative watercolour sketch and a titled caption. Patrons are invited to guess which dish is being served, rather than hastily read a shorthand version, while learning of chef Balbi's culinary journey through the explanation, execution and conceptualisation of said creation.
A decadent slew of small appetisers begin; each one was a delicate symphony of season-fresh ingredients in bite-size portions that gave us just enough to yearn for more. This is where the prolific storytelling of Andō's menu begins: 'Holidays with Nacho' (Vacaciones Con Nacho), a dreamy 21-day aged Angus steak tartare, brightened up with zesty yuzu kosho and topped with kristal caviar.
'Over and Over Again' (Una Y Otra Vez), a delectable creation of strawberries and sweet tomatoes, was a fascinating one. Not only was the flavour profile deliciously impressive, but the story it told as well. A renewed take on the classic Spanish gazpacho, it blends together Japanese ingredients with strawberries from Kumamoto and tomatoes sourced from an established tomato farmer in Fukuoka of over 41 years. Having grown the same veggie variation for over four decades, it's what inspired this particular dishes' name. A story that only added an extra dimension to a seemingly simple dish; It's sweet, delicate and delightfully refreshing as you can imagine — we were thoroughly impressed.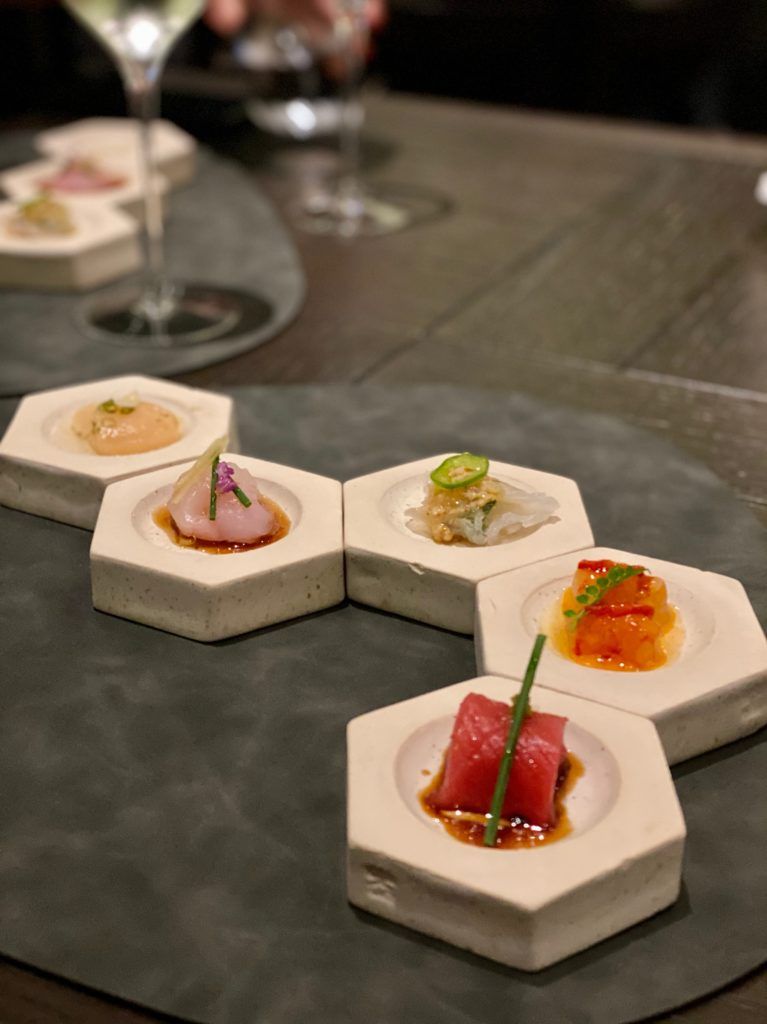 Interactive menu notwithstanding, part of the Andō experience also lies in chef Balbi's inventive plating — a secondary facet to the restaurant's creative disposition and Balbi's light-hearted attitude. 'Departure' (Partir) marks an important turning point for Balbi: leaving his home to fortify his culinary experience og treating and cooking seafood in Japan. The serve — arriving in a tessellated form of five hexagonal plates — showcase a seasonal selection of sashimi prepared via the ikejime method and paired with ever-changing garnishes that shift with the season. In this particular rotation, the gamba roja, created with sweet Spanish red prawns and drizzled with ebi oil; and the hirame, wafer-thin slices of fresh flounder tempered by a fiery green chili pepper and a dollop of garlic puree, were among highlights.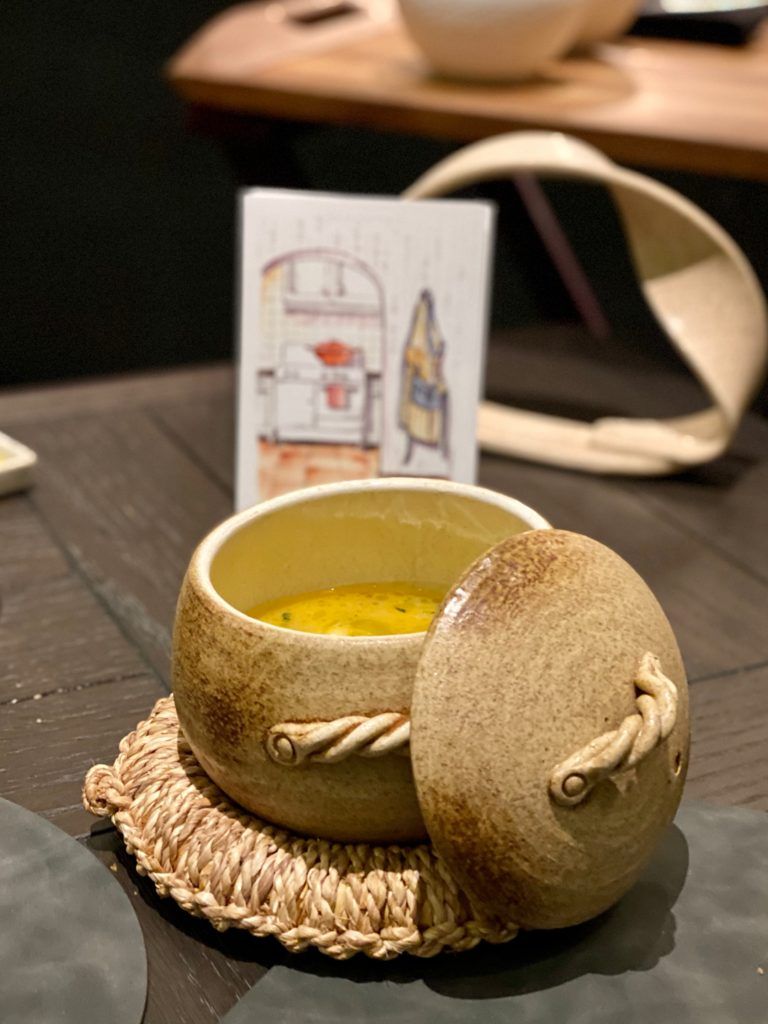 Now, rather than a deep-dive into mains — the velour-soft Kinki fish in 'Half World' (Medio Mundo) with perfect crispy skin and unctuous wagyu beef in 'Garden's Laugh' (Risas Del Jardin), a beautiful dedication to chef Balbi's summer nights spent outdoors with endless plates of asados (grilled meats), — which were all, of course, spectacular, I'd like to take this opportunity to point out the highlight, in my opinion, 'Without Lola' (Sin Lola). It's an endearing dish, a sentimental one; the pinnacle of chef Balbi's culinary narrative.
Devised as recreation of the traditional arroz caldoso made by Balbi's grandmother during his youth, it's a warm, buttery Yumepirika rice flavoured with Spanish baby squid and cecina (cured Spanish beef). Soupy, and delicious, almost like a familiar taste of home, this is comfort poured into a ceramic earthenware.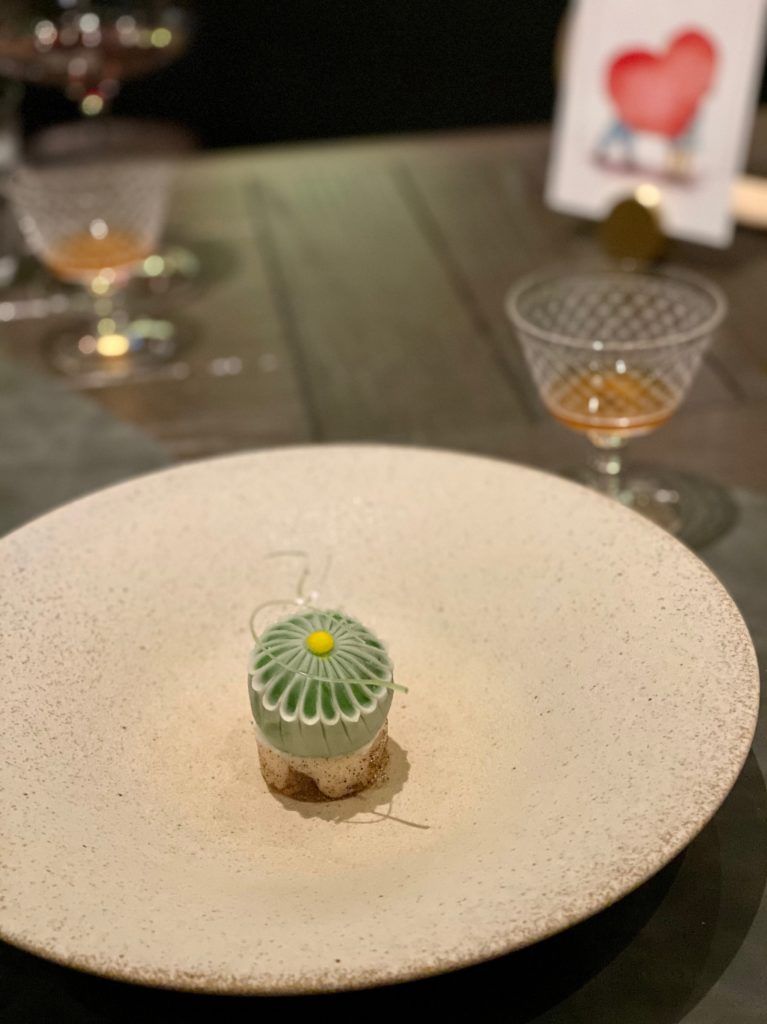 The final program, 'We Both Loved It' (A Los Dos Nos Gustaba), was a delightful send-off to the incredibly personal menu. A tribute to Lola's beloved tree, the bite-size dessert takes after the bijouterie-like Nerikiri wagashi, a traditional Japanese dessert art. A tap open upon the green floral-impressed shell spills out a puffed rice-stuffed shiroan veil that enswathes the Hibiki whisky gel and coffee cream core, neatly perched over a honeycomb and chocolate crumble base. The accompanying chilled coffee and lemon tipple is an ode to Hong Kong — a preferred way of sampling the typical morning cuppa according to habitual epicureans.
The Verdict
Typically, the elemenets of a memorable dinner experience can be filtered down to a handful of things: the food, the atmosphere and the story in which it tells. Andō was the destination of such; tying ambience to a thoughtfully designed menu that told prolific tales of its chef, the ingredients, the meticulous making of a menu. Each dish was a resounding recreation of chef Balbi's Spanish and Japanese influences; beautifully balanced in flavour and extremely successful in showcasing both region's ingredients.
A reserved and dignified fine-dining spot this is not, but rather one set upon pure enjoyment of food and the sharing of a chef's fascinating journey. The lack of a drafted menu is a clever one; dishes are told through a detailed backstory that adds to the complexity of the menu, far beyond piecing together ingredients on a pretty plate. An insightful understanding of Balbi as a chef. I left, only looking to return for lunch again, but as excepted, reservations at Andō are scarce. Very. I guess I'll dream of the delicious and so delightful 'Sin Lola' as I patiently wait for a spot to open up.
Opening Hours: Tuesday to Saturday, 12:30pm–2:30pm for lunch; Tuesday to Saturday, 6pm–9pm; Closed on Mondays
Recommended Dishes: 'Without Lola', 'Over and Over Again', Home-made selection of butters and sourdough which changes seasonally. For our visit, the walnut and olive sourdough with sun-dried tomato spread was divine.
Price: HK$788 (5 course)/ HK$998 (6 course) for lunch, HK$1,688 for dinner
Noise Level: Moderate
Service: Attentive, friendly and very informed.
Andō
Address
1/F, Somptueux Central, 52 Wellington Street, Central, Hong Kong