Ricardo Chaneton's first standalone restaurant in Central offers a refreshing change of pace from formal French fine dining establishments.
Long one of Hong Kong's most prominent F&B firms, JIA Group has weathered a few bumps and hurdles in recent years, shuttering outlets such as Fish School and Aberdeen Street Social, and cutting chef partnership ties such as that with Jason Atherton (22 Ships, Ham & Sherry). Back strong again in 2019, the Yenn Wong-led group seems to have latched on to a winning formula for success in its latest string of openings: from partnering with Singapore's star chef Julien Royer to open the acclaimed Louise — already a one-Michelin-star restaurant — to its most recent opening, Mono, a co-venture with ex-Mirazur chef Ricardo Chaneton.
Ambience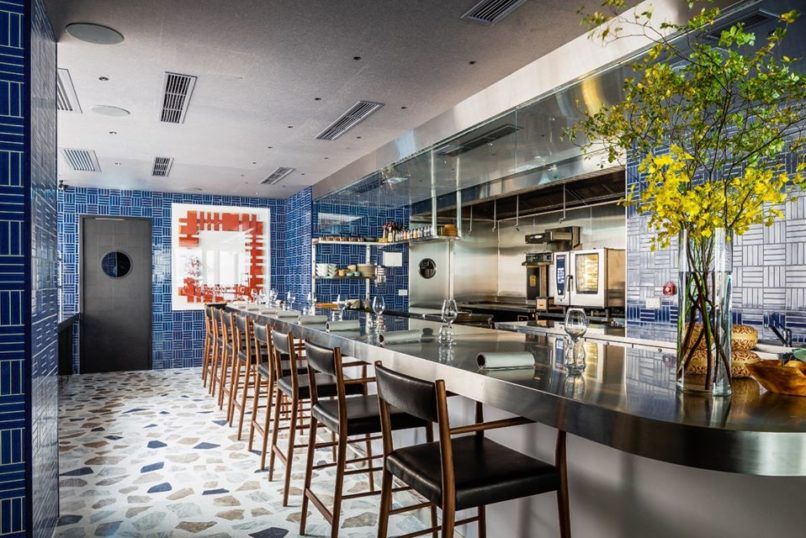 A tribute to the South American flavours of Chaneton's ancestry, Mono bucks the trend of self-regarding European fine dining institutions, offering instead a relaxed chef's counter and dining room that steps lightly despite the serious food on the plate (it helps that the playlist is an impressive vinyl collection from Chaneton's father, a list of oldies hits that sets a groovy tone for the 10-course meal).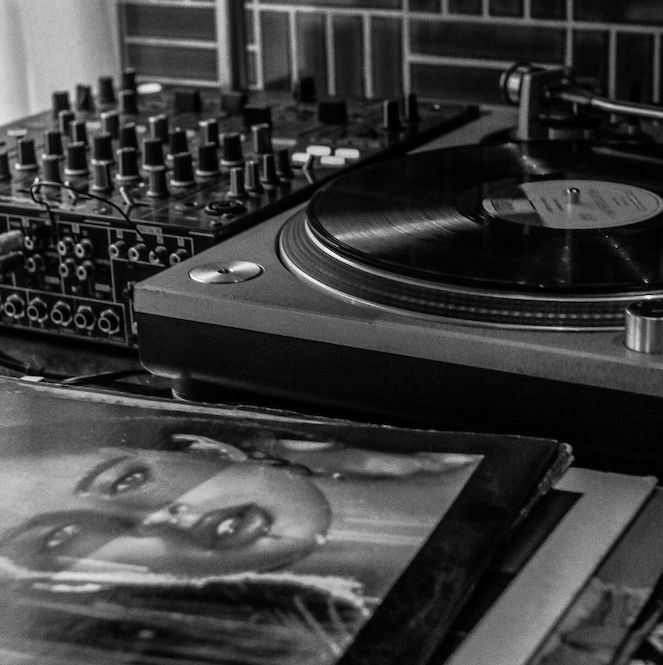 Interiors are cosy and comfortable: A confluence of bright colours and patterns evoke the vibrancy of Latin America (with proper backed chairs, a welcome practical consideration given dinner can extend well beyond two hours), leafy plants bloom out of tall glass vases, and beautiful earth-hued crockery reinforces the terroir-driven meal. While larger tables are available in the back, Chaneton's focused, ingredients-driven tasting menu is best enjoyed at the stainless steel L-shaped counter, where the amicable head chef is prone to punctuating dishes with childhood anecdotes and descriptions to add context and character as the meal unfolds.
Food & Drink
Having spent his formative years under Mauro Colagreco at Mirazur (currently holding court as the No. 1 restaurant in the world according to World's 50 Best), chef Ricardo Chaneton has risen to become one of Hong Kong's skilled captains of cuisine, for four years helming the fine Gallic institution, Petrus atop the Island Shangri-La. Liberated from the confines of in-house hotel cooking (and the formal French restaurant's ostensibly older clientele), Chaneton seems to have come into his own at Mono, appearing right at home at the pass during the restaurant's opening weeks.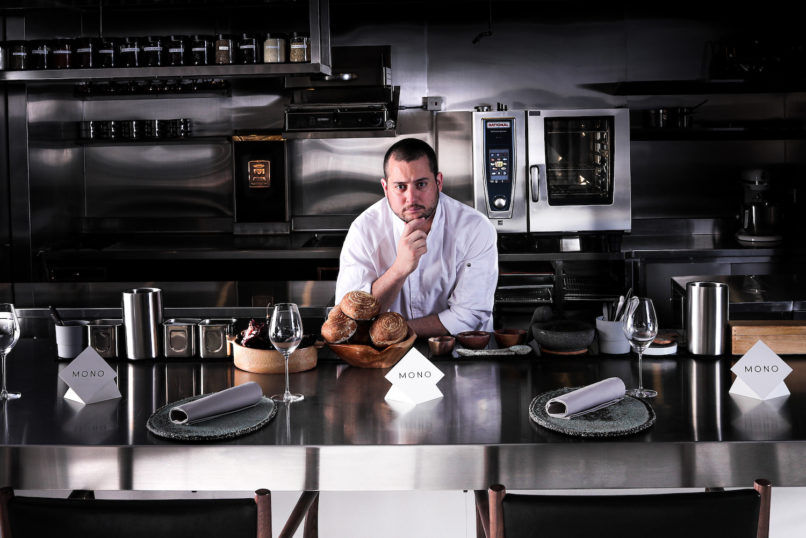 Informed by Chaneton's multi-ethnic background (a mixed heritage of Venezuelan and Italian), our single tasting menu (thus the name 'Mono') spanned the spectrum from simple moments of gustatory satisfaction to full-blown revelations. Visual beauty stems from colourful compositions on the plate, with artistic arrangements highlighting seemingly minimalist flavours that unravel in layers of nuance on the palate.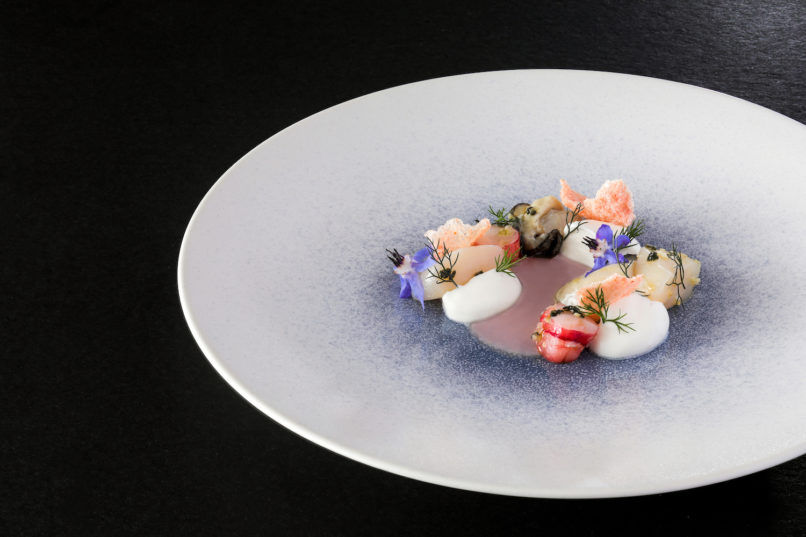 Take the sea urchin, caviar and potato amuse-bouche, served in a rough-hewed earthernware bowl meant to mimic the texture of sand. The dish drops you straight into the sea, with the oceanic brine of sea urchin and caviar enveloped in a grassy parsley foam. The next appetiser dives further into the ocean's treasures: a pure unadulterated arrangement of fresh Hokkaido scallops and plump Brittany oysters. The bivalves are anointed with ethereally thin crackers infused with the umami of Spanish Carabineros prawn heads — a two-day process of peeling, steaming and drying the shrimp shells, before blitzing with sago and tapioca. The dish is inspired by chef's memories of Venezuelan street-food ceviche, and spooning the tart leche de tigre on the sidewalk ("the best hangover cure," he informs us).
Romanesco presents another visual stunner on the plate, the tree-shaped buds of broccoli imparting a smoky aroma around pools of puree and smoked sardines in a distinctly modern plating. A drizzle of vinaigrette made from Ligurian fish sauce adds tangy undertones, while translucent finger limes contribute a pop of acidity.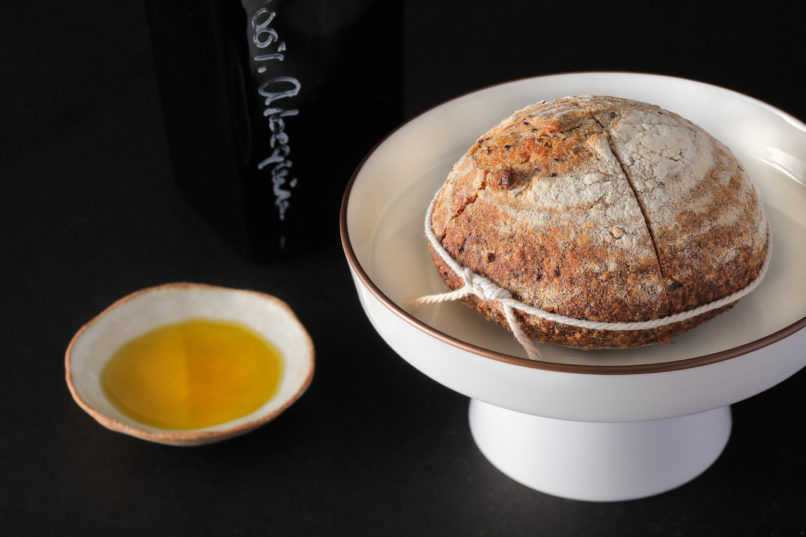 Halfway through your meal, you'll be presented with the signature house sourdough, a wonderfully rustic loaf that would be sinful to push aside, New Year's diet resolutions notwithstanding. Made from a 2-month mother dough and treated with three types of quinoa, the multi-textured bread is improved upon only by the small dish of olive oil on the side — an artisanal variety that's as pure as we've ever tasted, pressed from handpicked organic Arbequina olives from Catalunya. Only 900 litres of the oil are produced per year, and thanks to Chaneton's persistence and charm in pursuing the producer, Mono is one of only three restaurants serving the olive oil in the world.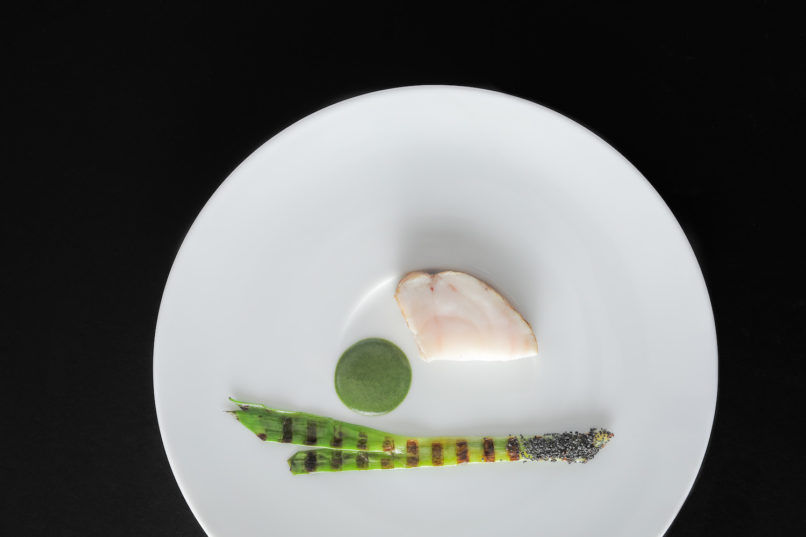 A trio of proteins appears in the main 'Savoire Faire' portion of the tasting menu: from a simply treated pristine fillet of Icelandic Arctic Char, pearly pink with a smooth slippery finish; to Brittany monkfish, given a playful Caribbean bent with a green curry sauce infused with lemongrass, tamarind and kaffir lime; and the Miéral pigeon, paired with a 'bon bon' stuffed with spinach and liver mousse.
The latter is, on our opinion, the highlight of the meal thanks to a gorgeously crafted mole that tames the gaminess of the bird with sweetness and complexity. The labour-intensive sauce draws its flavour from a myriad of spices (26 in total) — pounded with mortar and pestle at the counter, then combined with a 7-chilli Ancho sauce for a tidal wave of umami.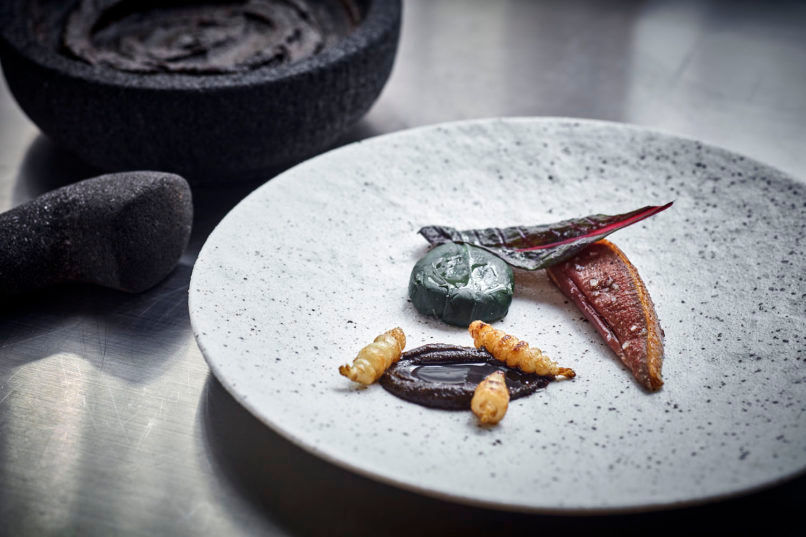 After a recess of traditional Argentinian tea ('Mate Cocido') to recalibrate the palate, the meal concludes with two equally worthy desserts: a white chocolate and coconut macaron, and a chocolate composition which nods to the cacao-producing regions in Venezuela with a cacophony of textures from cocoa nibs, chocolate mousse, and burnt white chocolate perfumed with another drizzle of the Arbequina olive oil.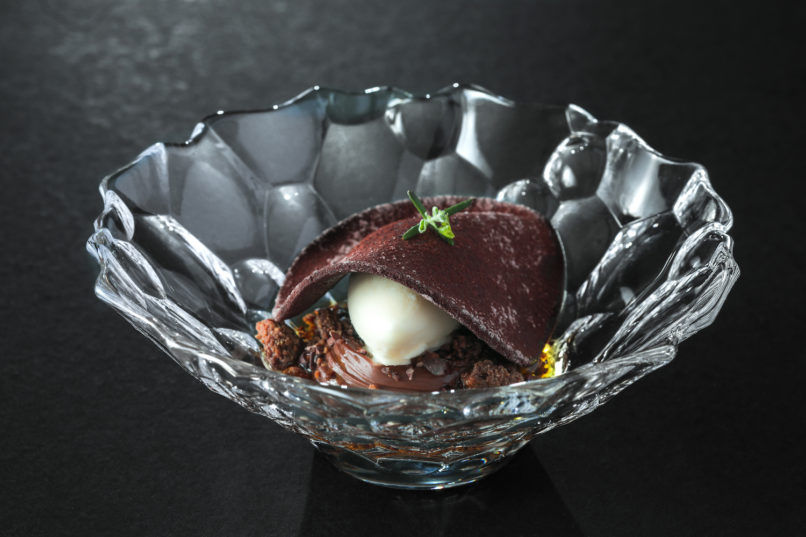 Conforming to the peaks and valleys of Chaneton's multi-textural tasting menu is an innovative wine pairing overseen by Hong Kong native Alex Wong, who draws on a list of over 100 labels with a particular focus on Burgundy and Bordeaux, with a smaller selection of rare Latin American finds popping up unexpectedly throughout the tasting. For those ordering a la carte, a selection of 20 wines by the glass is also available.
Verdict
Fuelled by chef Chaneton's passion for his craft and nostalgic roots, Mono sparks a very welcome countercurrent in the trend of formal French fine dining. Novel South American flavours are finessed with French technique — the singular menu the byproduct of a chef that's seemed to hit that sweet spot in his career where the stars have aligned: space, resources and restaurant partner allowing him the freedom to cook the food that we can only imagine has been materialising in his mind for years. It may be early on in the year, but it appears Mono may have already claimed its spot as one of Hong Kong's best new restaurant openings for 2020.
Opening Hours: Lunch Mon–Fri, 12 & 12:30 seatings; Dinner Mon–Sat, 6:30pm until late (last booking at 9:30pm).
Recommended Dishes: Ocean crudo with Spanish Carabineros, romanesco with smoked sardines and finger lime, homemade sourdough, Iceland Arctic Char, Brittany monkfish with green curry, Mieral pigeon with mole and chimichurri.
Price: HK$520 for 4-course and HK$1,080 for 7-course lunch; HK$1,280 for 8 to 10-course dinner; menu changes seasonally.
Noise Level: Medium.
Service: Professional and well-trained.
Mono
Address
5/F, 18 On Lan Street, Central, Hong Kong