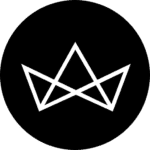 Review: Pano serves up an artistic twist on nostalgic Hong Kong flavours, with a view to match
Pano, the latest opening at West Kowloon Cultural District is former Peninsula Hong Kong chef Ken Lau's ode to classic Cantonese recipes refashioned with fine French flair.
West Kowloon Cultural District has been a popular viewpoint for capturing the Hong Kong skyline since its days of hosting Clockenflap. But with its recent development as a dining and arts hub, especially with the openings of M+ Pavilion, Freespace and the dog-friendly Art Park, the waterfront promenade is now dotted with an abundance of new and noteworthy eateries to perk yourself up for. Besides art-themed Chinese eateries, casual cafes and a café-turned-gin bar, the latest to join the roster is none other than fine dining venture Pano.
Opening in late April 2020, Pano avails itself to a panoramic view (hence the name) whether you're dining indoors, on the terrace, or heading up to the roof with a cocktail in hand to admire the view.
Pano is helmed by executive chef Ken Lau, whose cooking has popular among the celebrity and executive circles thanks to his culinary chops from The Peninsula Hong Kong's Verandah, Chesa, Felix and Gaddi's, as well as his own esteemed Italian eatery, Palco Ristorante, located in Wan Chai. With over 26 years of experience specialising in French and Italian fare, Lau now turns his attention to Asian-infused French cuisine at Pano.
The city has seen its share of east-meets-west concepts that fuse a combination of cultural expertise. Yet, to master a multinational dish is a true challenge in itself — does Pano find the balance between French fine dining and traditional Chinese delicacies? We arrived at the waterfront eatery to find out.
Ambience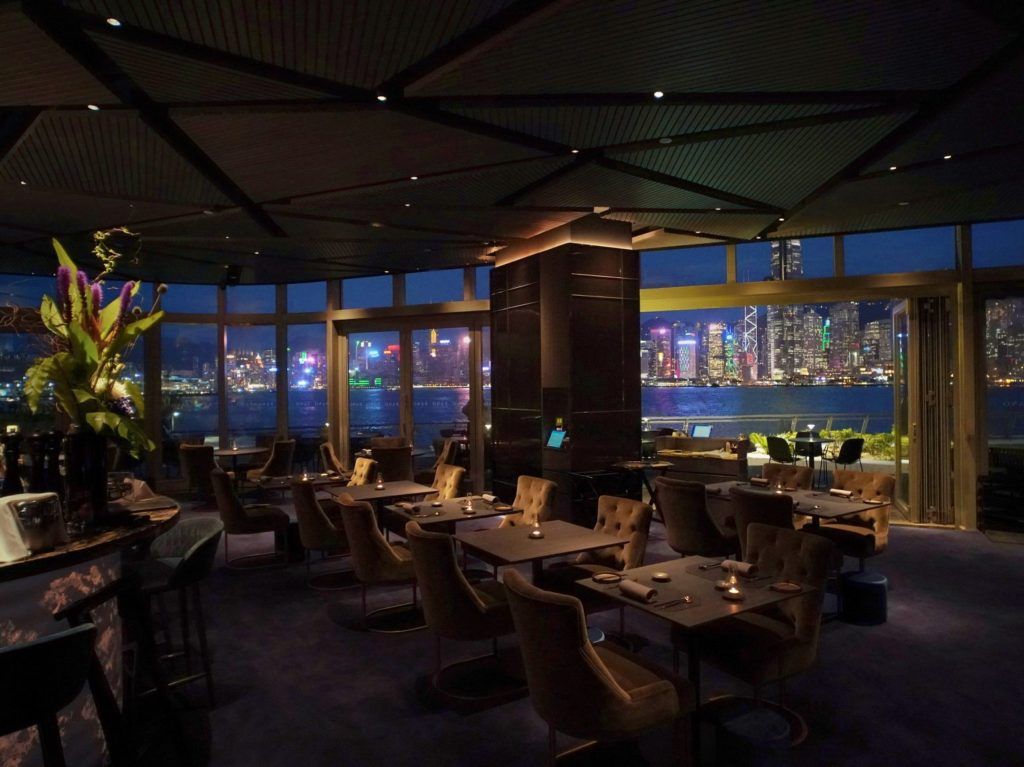 Picnicking families, snap-happy couples and dog-walkers (with some pampered pooches in strollers) sum up the vibe at West Kowloon Cultural District. You'll find Pano nestled minutes away from the main promenade and the crowds.
Stretching over two floors — the only two-storied standalone restaurant in the area — Pano beckons you into a deep blue-themed interior, reminiscent of old world glamour, sprinkled with a few Art Deco touches. The spacious indoor space extends to an alfresco area, with floor-to-ceiling windows bringing in natural light during the day, whilst offering guests a stunning panoramic view as the backdrop of their meal.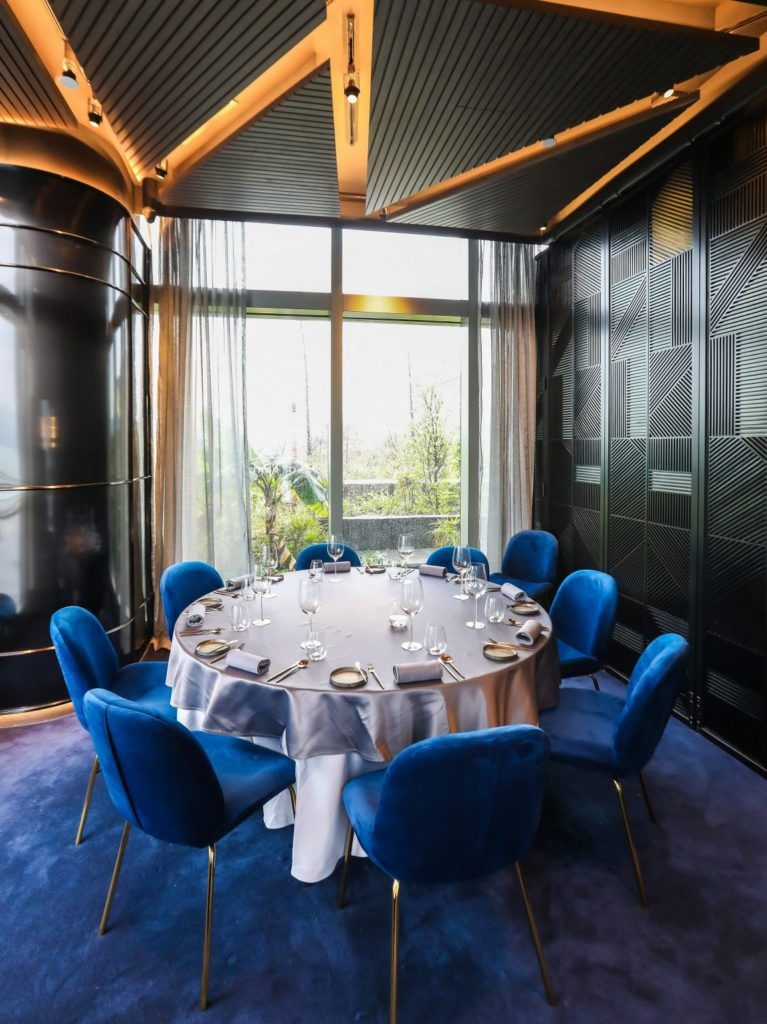 Food
We positioned ourselves at one of the tables near the back of the restaurant to better take in Pano's overall design, and sat down for the Chef Tasting menu: ten courses highlighting chef Lau's French-Asian combination of locally sourced ingredients, dishes inspired by some of his grandmother's traditional recipes and intriguing French presentations. An a la carte menu is also available, as is a snack menu for casual bites made to accompany sunset cocktails.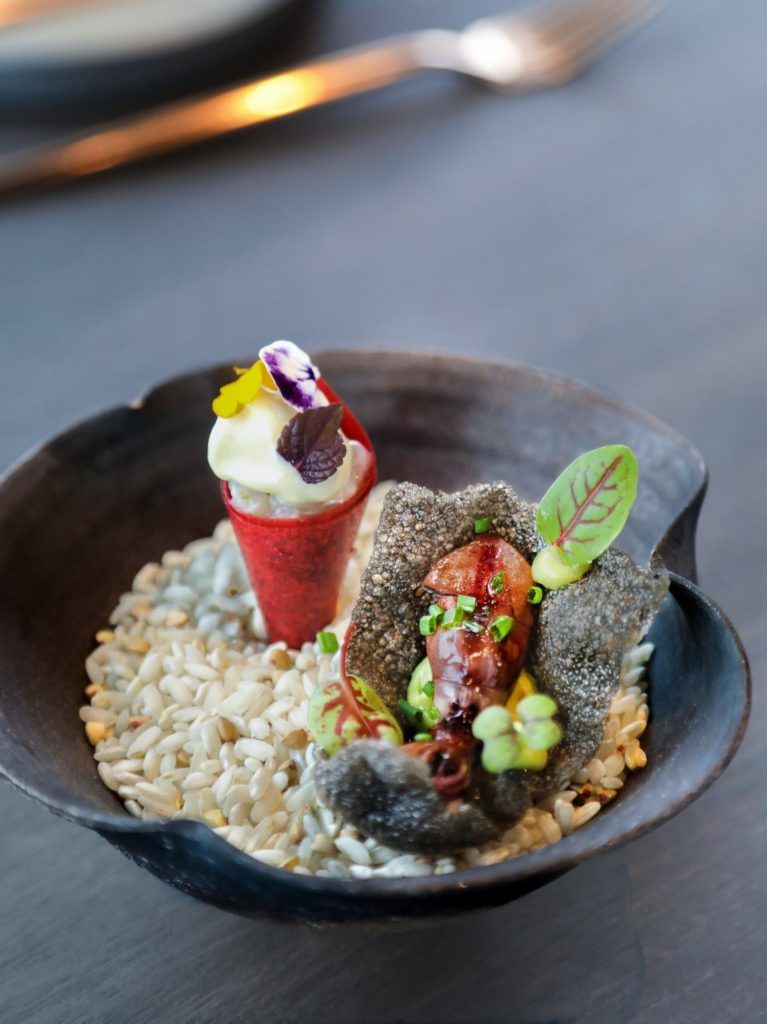 We began with an amuse bouche consisting of two bites: a crispy beetroot cone is filled with a Thai-inspired Hokkaido scallop tartare, then topped with a layer of mascarpone cheese foam. Biting into this was refreshing and texturally interesting, an inviting welcome to the rest of the meal. This was complemented by a crispy black rice chip topped with a smear of avocado jam and a Japanese firefly squid. Both were presented so artistically, it was nearly too beautiful to eat.
Next, a delicate plate of seasonal vegetables arrived, showcasing the chef's French-Italian culinary craft. Bittersweet endive was the vessel for a stir-fried vegetable medley of mushrooms, crunchy broccoli, asparagus and cauliflower — all tossed with mullet roe from Italy for a hit of umami. There were also tender eggplant pieces lightly coated with 18 years aged balsamic vinegar. Paired with a homemade Sicilian lemon curd, the dish gave an interesting contrast in textures.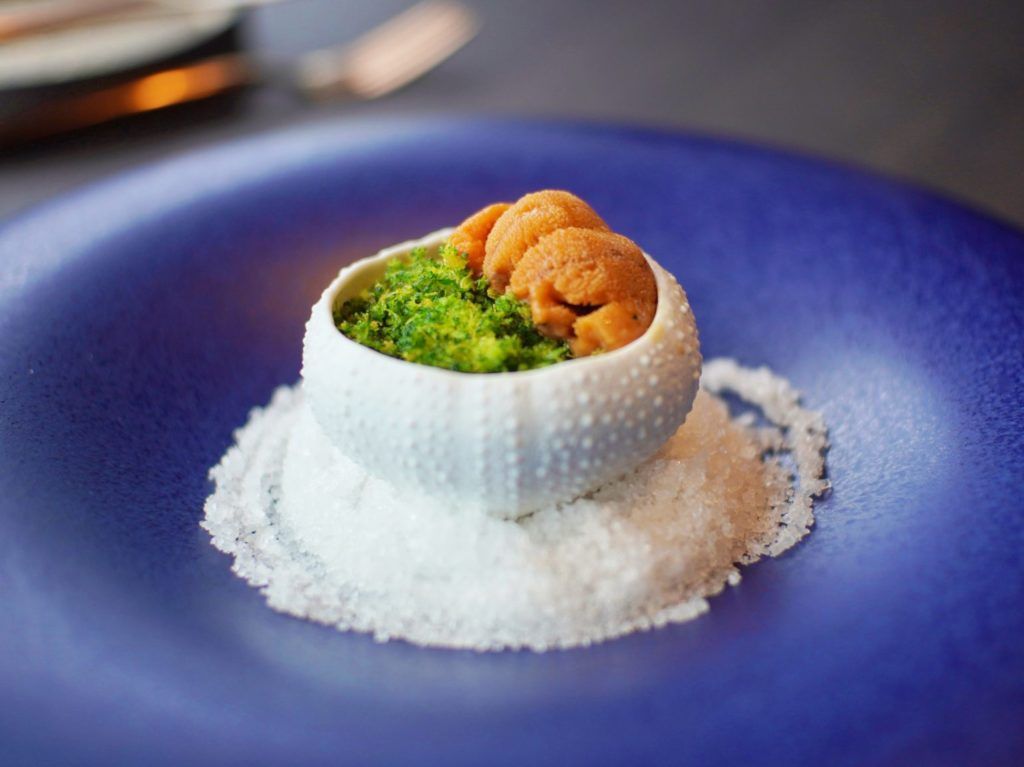 The applewood-smoked organic broccoli royale with Hokkaido sea urchin is one of the most fun presentations to take photos of, arriving at the table as a bell jar is removed to reveal its splendid smoke — stimulating the senses of sight and smell before taste. However, the smokiness slightly overpowered the dish of delicate uni, and felt quite strongly jarring in the middle of the meal, even if the presentation was compelling otherwise.
A few more seafood courses drew the attention to local catch, including the roasted short neck clam with garlic foam and the deep-fried tilefish with scales in Sicilian sauce. Unfortunately, the tilefish was a touch too fishy for my taste, but the tender roasted short neck clams went wonderfully with the garlicky, buttery sauce, with the brininess of the caviar nicely tying the flavours of the sea altogether.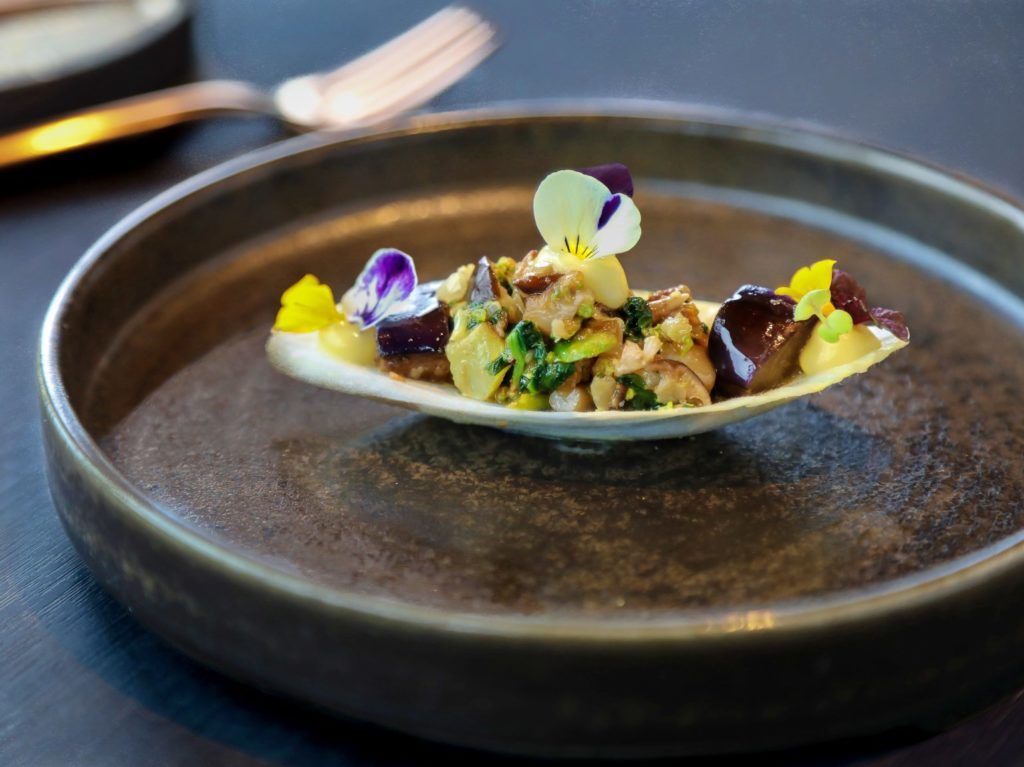 The highlight of the meal was when chef Lau brought forth some childhood nostalgia: The coconut fish maw, abalone and chicken bisque with slow-cooked chicken breast is inspired by his grandmother's abalone soup, a dish she used to make when he was a kid. The creamy soup is updated with a French twist, using silkie chicken simmered for three hours with lemongrass, coconut and fish maw. It concentrates just the right balance of sweet and savoury flavour, enhanced by just a minimal splash of coconut milk for richness.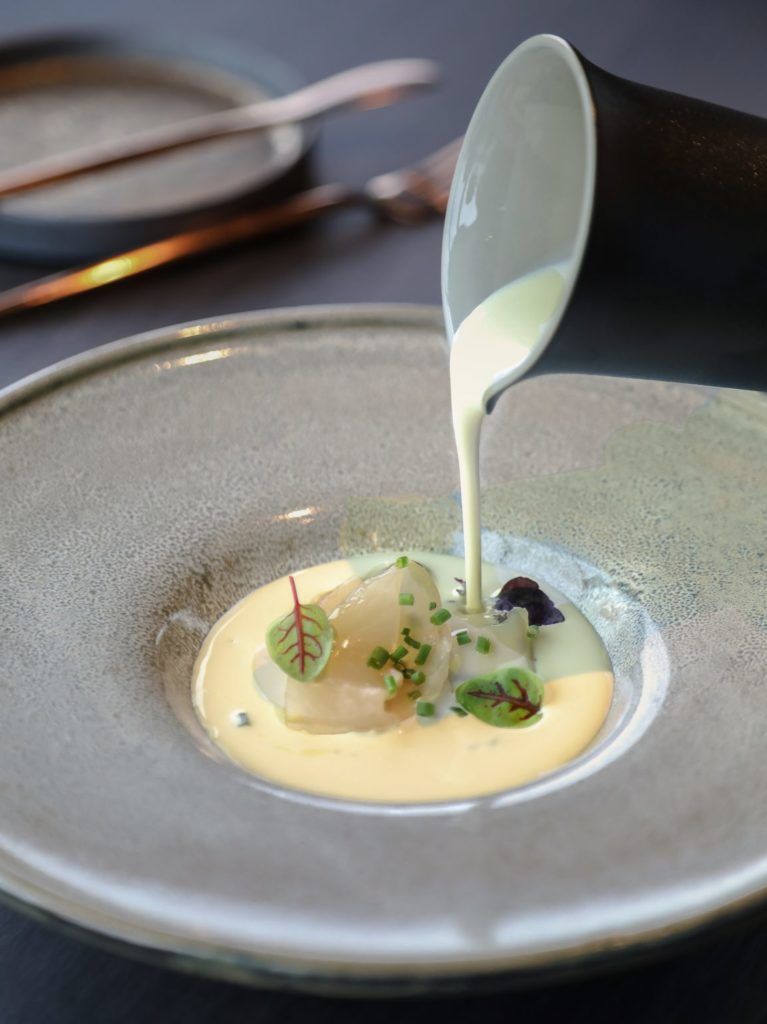 To follow, the spaghetti with clams and chilli incorporates numbing Sichuan spice — using peppercorn-infused Italian olive oil — into the classic Italian spaghetti alle vongole for a simple twist we wish we had tried ourselves earlier. A tangy passionfruit sorbet was served immediately as palate cleanser to prepare for the main event ahead.
Steak lovers will want to pay attention to the Miyazaki Wagyu beef, two ways, presented with a beef rib and cheek, so you can experience the rich flavour of the beef across two cuts. The beef cheek is slowly simmered in aged balsamic vinegar and port wine, retaining all the gelatin in the meat to ensure that it's incredibly tender and juicy, topped with a crispy herb and breadcrumb crust for added textural contrast.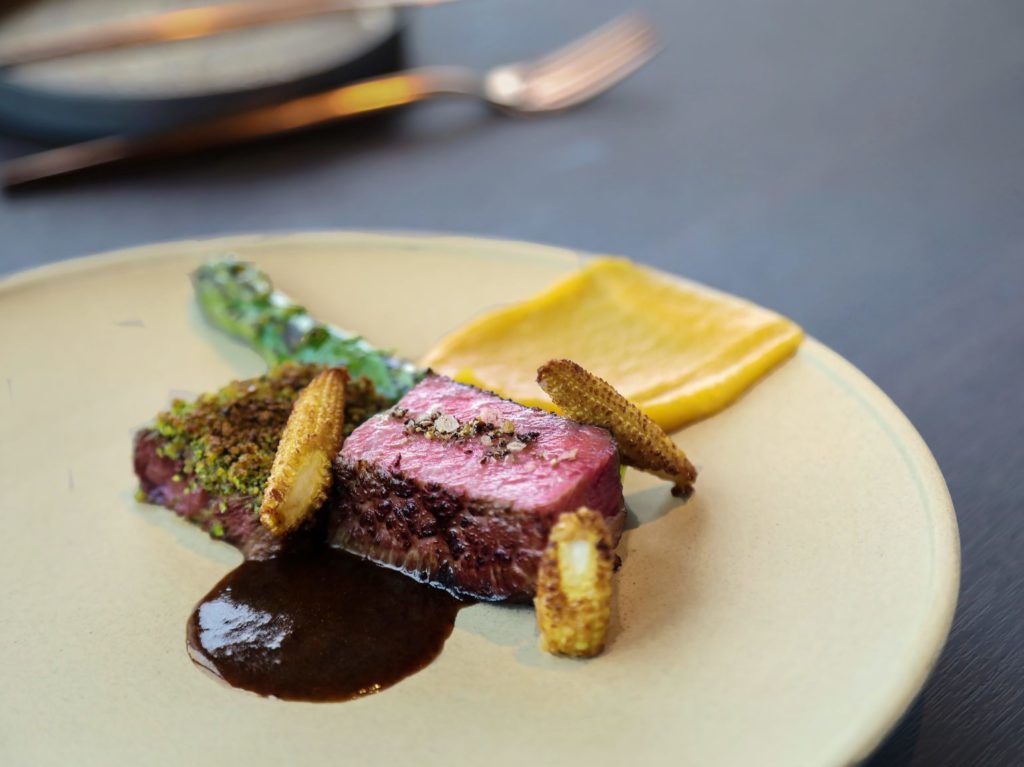 The beef rib, on the other hand, is slow-roasted in a charcoal stove for an exquisite sear and aromatic char. This is all paired with a decadent black truffle sauce cooked with bone broth, Indonesian sweet potato puree and grilled asparagus.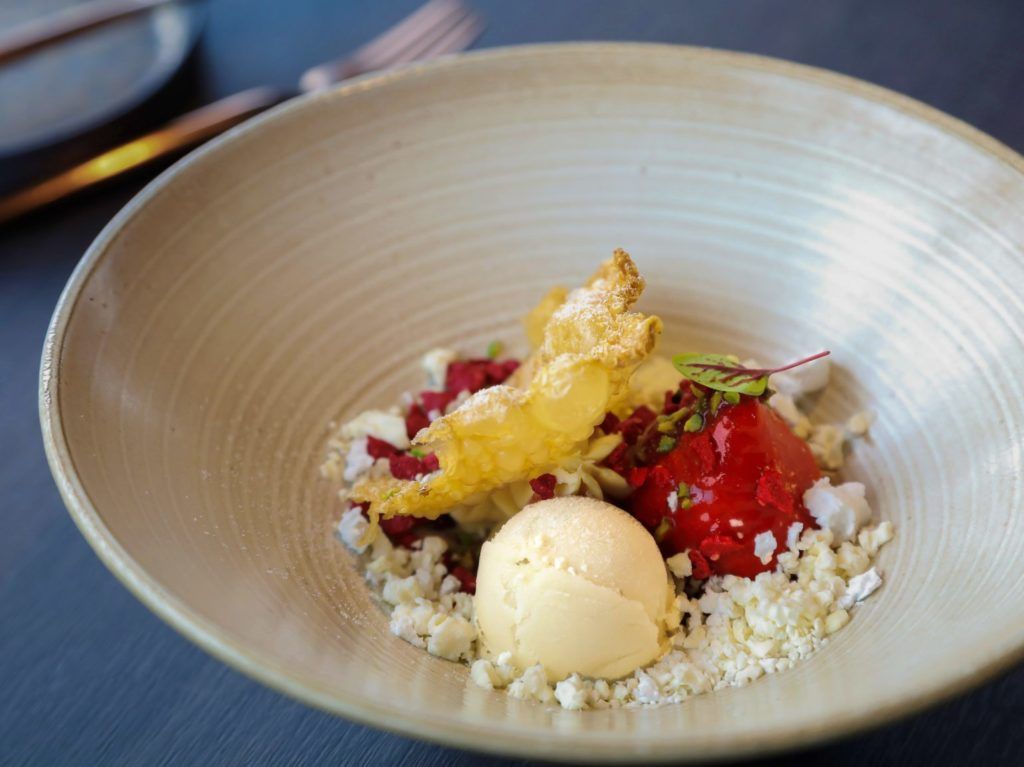 For dessert, the dried beancurd mille feuille with pearl barley sorbet is yet another example of fusion done well: It's a sweet and tangy ice cream with a flavour profile reminiscent of Hong Kong's classic dessert soup of bean curd sheet, barley and egg, met with the textural crunch of the French layered pastry. It's elegantly plated with crispy fried bean curd sheets, fresh Japanese strawberries and strawberry paste on the side, brought to the table in a cloud of white mist, thanks to the liquid nitrogen mascarpone cheese ice cream sprinkled on top.
Drink
If you're an avid cocktail drinker, Pano's drinks menu will entice the palate with its delightful presentations that are perfect for summer. We tried the signature Pano Light (HK$128), a fruity mixture of calamansi sorbet, ginger ale, ginger, lemongrass and lemon foam for a pre-dinner refreshment.
We also tried the Flame (HK$148), a gin-based cocktail that's not too sweet, served with watermelon sorbet, passionfruit and soda, presented in an enchantingly colourful glass. The wine list is extensive, and service is helpful should you need recommendations.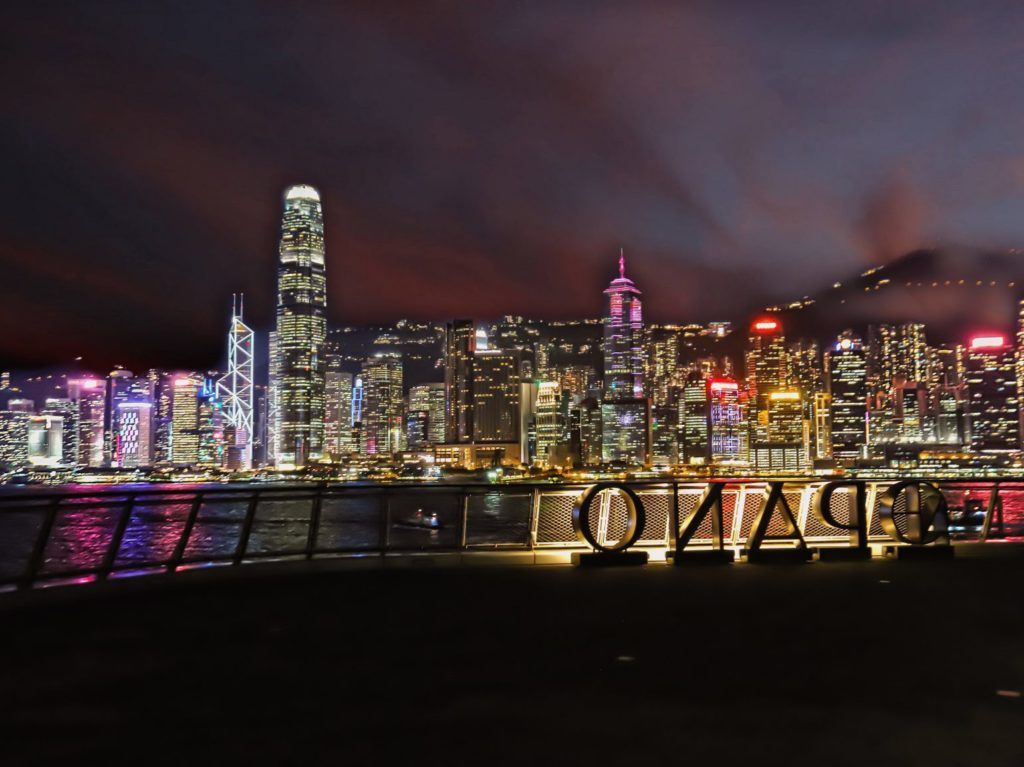 Verdict
It is definitely a challenge to master dishes that crossover between two cuisines with such distinct cooking styles, yet with Chef Lau's training from across Peninsula Hong Kong's kitchens, both eastern and western contexts shine here at Pano. For those born and raised in Hong Kong, tastes of childhood nostalgia are, for the most part, prominent throughout the meal, with familiar flavours that are playfully revived such as with the fish maw soup. Each dish is also presented in artistic forms that showcase fine classical European cooking methods. As one of the first fine dining ventures at West Kowloon Cultural District, we're ecstatic to see more of what chef Lau will bring to the city in the coming years.
Opening Hours: Tuesday–Sunday, 12pm–2:30pm and 6pm–11pm.
Recommended Dishes: Coconut fish maw, abalone and chicken bisque with slow cooked chicken breast, Spaghetti with clams and chilli, Miyazaki wagyu beef two ways.
Price: HK$1,188 per person for ten-course tasting menu, excluding drinks.
Noise Level: Moderate.
Service: Courteous, with perfect pacing between courses.
Pano
Address
Shop 1, 1/F, Art Park, West Kowloon Cultural District, 24-26 Museum Drive, West Kowloon, Hong Kong