Maserati might be a little slow to this eco game, but as they say, better late than never.
The quintessential Italian sports tourer legend — famed for angry, loud vehicles like the Quattroporte and GranTurismo — has finally unveiled its first electrified model, kickstarting the green agenda that was first announced in 2018. Interestingly, the Ghibli Hybrid will not get a plug-in system to match its German rivals. Instead, it's starting with a mild hybrid setup to get the ball rolling, replacing its six-pot diesel with a 2.0-litre inline-four petrol-turbo (adapted from Alfa Romeo's) that's also mated to a 48-volt alternator and electric supercharger at the back. This hybrid system counts on regenerative braking to charge the battery, powering the eBooster that fills in torque gaps before the turbo kicks in. Transmission comes courtesy of an eight-speed automatic that drives only the rear wheels.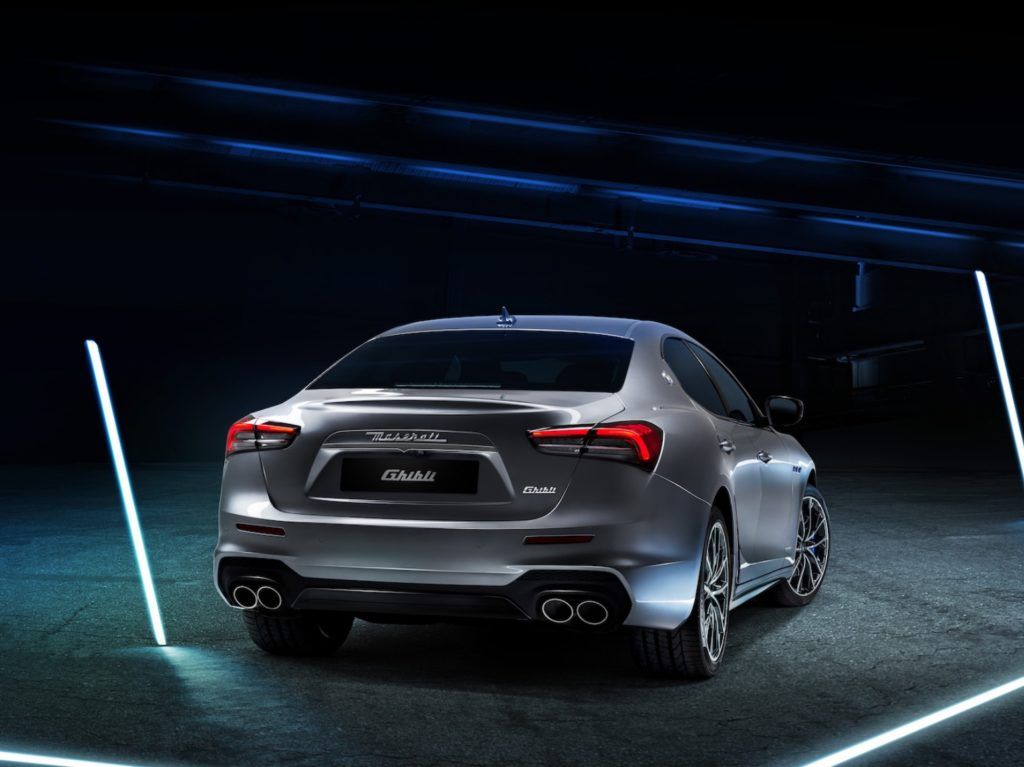 It might be Maserati's first attempt but figures are still pretty impressive. Together, this hybrid delivers 330hp and 450Nm of torque for a 5.7-second 0-100kph time, before going on to a top speed of 255kph. Remarkably, the hybrid has managed to weigh 80kg less than its V6 Ghibli counterpart despite having batteries, all while producing 25 percent less carbon dioxide, making it a pretty promising alternative by today's standards.
Despite going green, the automaker will still instil its most well-loved trait — the Maserati roar — into the Ghibli Hybrid, outfitting its optimised exhaust with specially-designed resonators.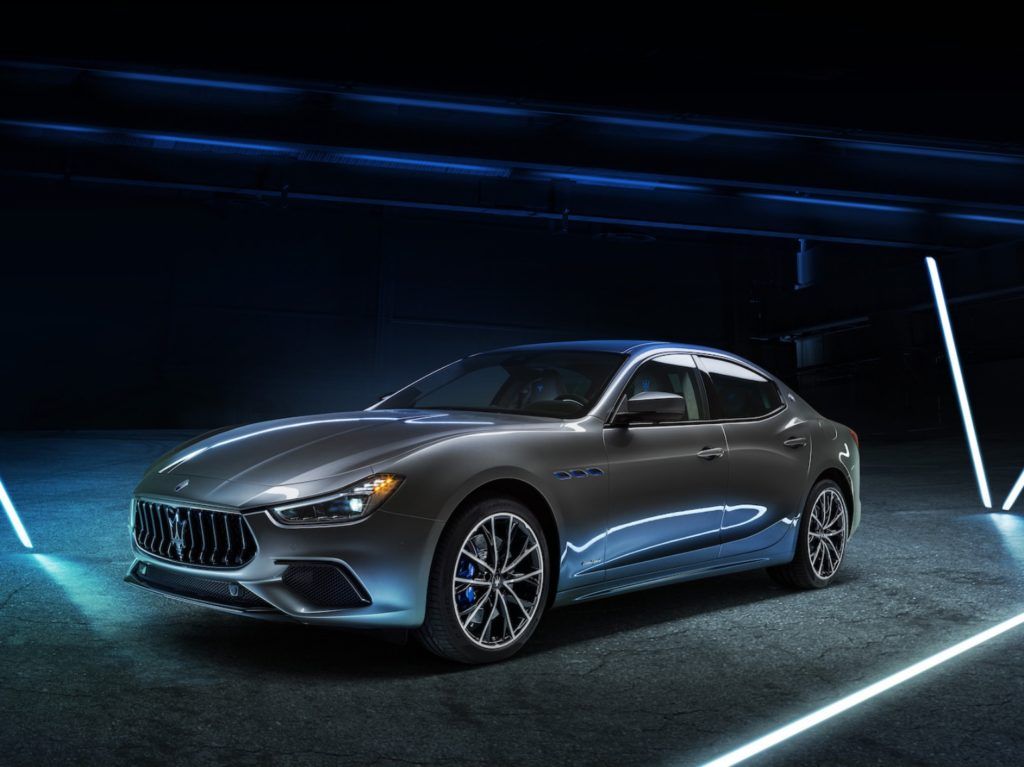 On the outside, the Ghibli receives a facelift that's befitting of its evolution, including a new front grille design that features bars redesigned to represent a tuning fork — a device that's known to emit notes with extreme purity and precision — while also evoking the brand's Trident symbol. There's blue trim detailing everywhere, and the light cluster at the rear has been restyled with a boomerang-like profile that's been borrowed from the 3200GT and Alfieri concept car. To top it all off, the car will receive an exclusive Grigio Evoluzione colour.
The Maserati Ghibli Hybrid will be offered with the firm's latest Intelligent Assistant infotainment system, which will be fully customisable to the driver's personal preferences. The HD screen is also now bigger — from 8.4" to 10.1" to better showcase its new graphics, which alongside a new instrument panel will deliver an updated (finally) driving experience to fans who are looking to make the switch to greener alternatives.
Learn more at maserati.com
This article was first published on Lifestyle Asia Singapore.