Cars like the Flying Spur look like the type you'd hire a chauffeur to drive.
Truth is, many owners end up driving their Bentleys themselves, not because they can't afford a personal driver (let's not forget they're million-dollar vehicles), but because they are cars that offer just as much driving exhilaration as they do luxury.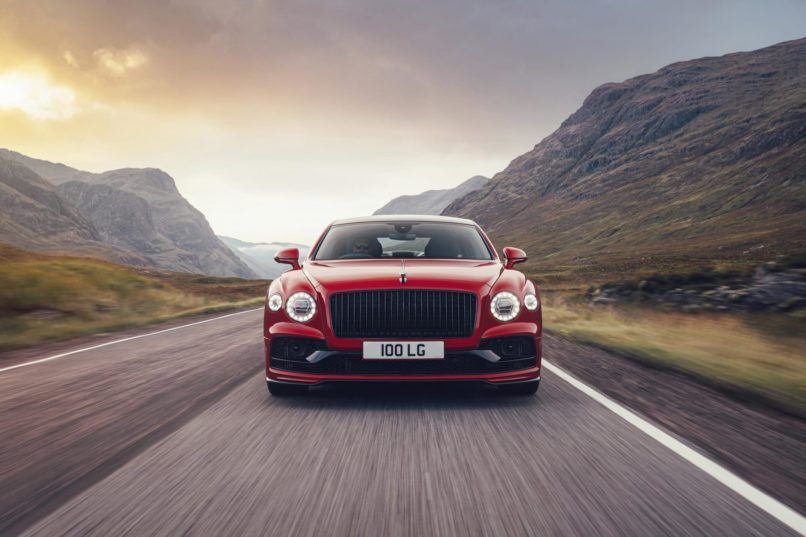 While the W12 version was phenomenal with plenty of oomph, ridiculously soft leather, and remarkable cornering skills, it was only a matter of time before the 2021 Bentley Flying Spur finally got an "entry-level" variant with a V8. Now it may not be as powerful nor fancily-equipped as its bigger brother, but it's lighter, more fuel efficient, and most importantly, more fun to drive than ever before.
Like past V8 Flying Spurs, this new model will come equipped with a twin-turbocharged 4.0-litre V8, although tweaked to be more powerful with 542hp and 770Nm of torque (up from 521hp and 680Nm in the previous-gen V8 S). That's still a significant decrease from the W12's 626hp, but it's also shaved 100kg off the car, which when coupled with cylinder deactivation provides as much as a 16-percent improvement in fuel economy.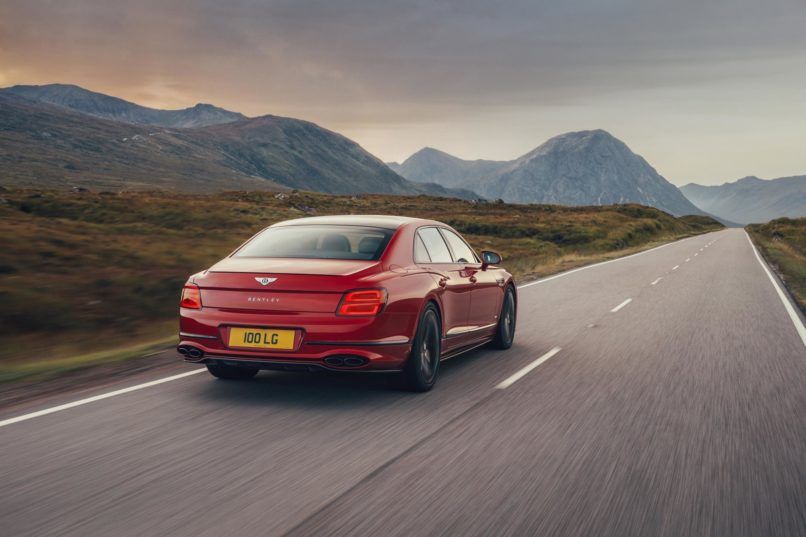 It's nowhere near slow though; Bentley claims a 0-96.5kph (0-60mph) launch in 4.0 seconds and a top speed of 318kph. Because of its weight cut, expect more agility and responsiveness at your fingertips too as compared to its heavier sibling.
Other features you won't get as standard but are available as options include the electronic adjustable anti-roll bars and four-wheel steering — the former of which optimises ride quality and reduces body roll while the latter allows for better negotiation of tight corners and spaces.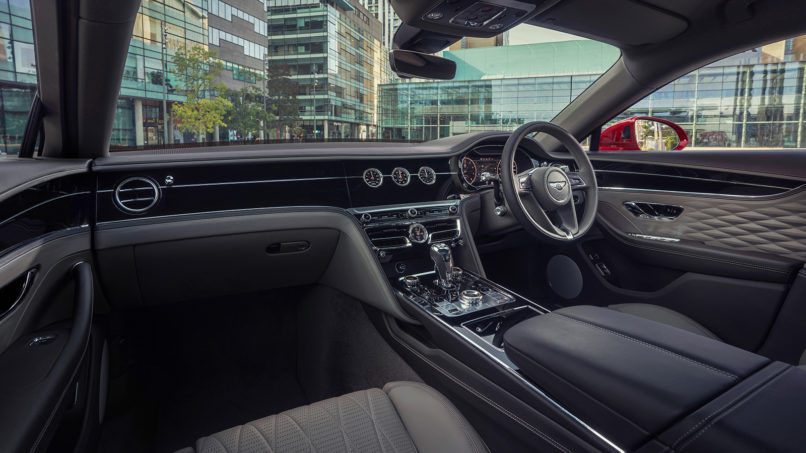 Save for quad exhaust finishers and 20-inch standard wheels, the V8 Flying Spur is nearly identical to the W12 version. Four or five seat configurations are available and if you're not satisfied with Bentley's already luxurious finishings, there's the First Edition and Blackline trims to set yours apart from your neighbour's. This can include anything from a rear-seat refrigerator to an illuminated Flying B hood ornament and carbon-fibre splitters and side skirts.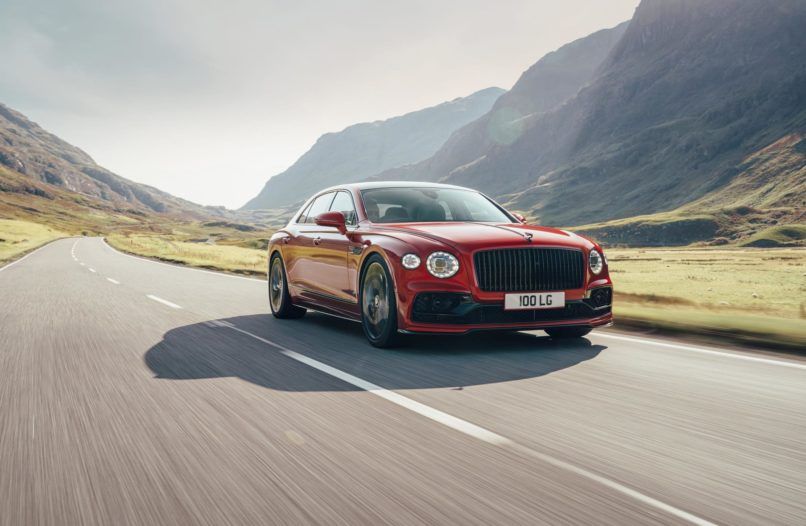 Deliveries of the 2021 Flying Spur V8 will start end of this year in Europe, but will likely reach Asia's shores in 2021. Expect it to be more affordable than the W12.
Learn more at bentleymotors.com
This article was first published on Lifestyle Asia Singapore.