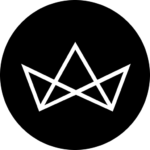 Shoot and score with BMW's newest models: the 4 Coupé, the 6 Gran Turismo and the M8 Competition
BMW's newest models are ready for their close-ups.
Calling all petrol-heads who are geared up for an up-close-and-personal encounter with the three newest BMW models. Introducing the 4 Coupé, the 6 Gran Turismo and the M8 Competition Coupé, now parked and pretty at the Wanchai Luxury Class Showroom through 21 February.
First up on our tour: The 4 coupé, an all-new second-generation design. The conversation-starting detail is front-and-centre: the signature kidney grille, extending from the front apron. A controversial update, for sure, but this 4 coupé's grated rendition is imbued with a striking, modern handwriting, despite its roots as a BMW signature with history that traces as far back as the 1930s.
The 6 Gran Turismo sedan is up next, with its streamlined silhouette as sporty as it is luxurious. Its newly-designed headlights accompany an enlarged kidney grille in vertical, North-South bars that bear a stark contrast to the 4 coupé revved-up beside it. The 6 Gran Turismo a rendition of elegance already familiar; updated with the newest technology accoutrements like a 12.3-inch central touchscreen display and a personal assistant that answers to 'Hey, BMW'.
Last but certainly not least: the M8 Competition. The first-generation 8 series debuted over three-decades ago; today, it's BMW's flagship model. The M8 Competition Gran Coupé and M8 Competition Coupé are syntheses of two BMW signatures: first, the BMW Luxury Class and second, the BMW M's racing pedigree. The showroom's M8 glistens — yes, glistens — in Portimao Blue metallics; a head-turning colourway that stuns under spotlight. Now, imagine it under sunlight.
Get the shot for the BMW Photo Contest
Partitioned between the three show-stoppers is a makeshift gallery exhibition featuring local photography enthusiast, Billy Ha's signature street-style portfolio as he takes the 4 Coupé, the 6 Gran Turismo and the M8 Competition out for joy-rides in Hong Kong.
So, if you're feeling inspired by Ha's work; itching, perhaps, to take some close-up shots of the 4 Coupé's signature kidney grille upon your visit to BMW's Luxury Class Showroom, lean into these instincts for the 'Even Beyond – Beyond Perspectives' Photo Contest. Ten-thousand Hong Kong dollars worth of prizes — including a SONY VLOG Camera ZV-1, SONY camera gift vouchers and BMW Lifestyle gift vouchers — are on the line.
Be sure to populate your Instagram captures with #EVENBEYOND; tag @BMWHONGKONG, too, while you're at it and email your submissions to info@abovetheline.com.hk. Click through here for more info.
BMW Hong Kong, BMW Luxury Class Showroom, Everbright Centre, 108 Gloucester Road, Wan Chai, +852 3129 9010