Is it a car? Is it a plane? Neither. It's a lear-mousine.
In the surest sign yet that we as a civilisation have lost our collective marbles — a month of self-isolation will do that to you — some enterprising young bloke has gone and taken a perfectly good Learjet and turned it into an honest-to-God street legal limousine. Don't look at us, we have no idea 'why' either.
Slated to hit the block at Mecum Auctions' Indy 2020 sale (which, at this point, is still on-track for its 23 June start date), the Limo-Jet is a prototypical concept car that may very well herald the dawn of a new kind of ground-based airplane manufacturing.
The project originally began life as a regional Learjet model, before designer Dan Harris decided to take things in a stranger direction. Two years of R&D and 40,000 man-hours of work later, and the Limo-Jet as we know it was born.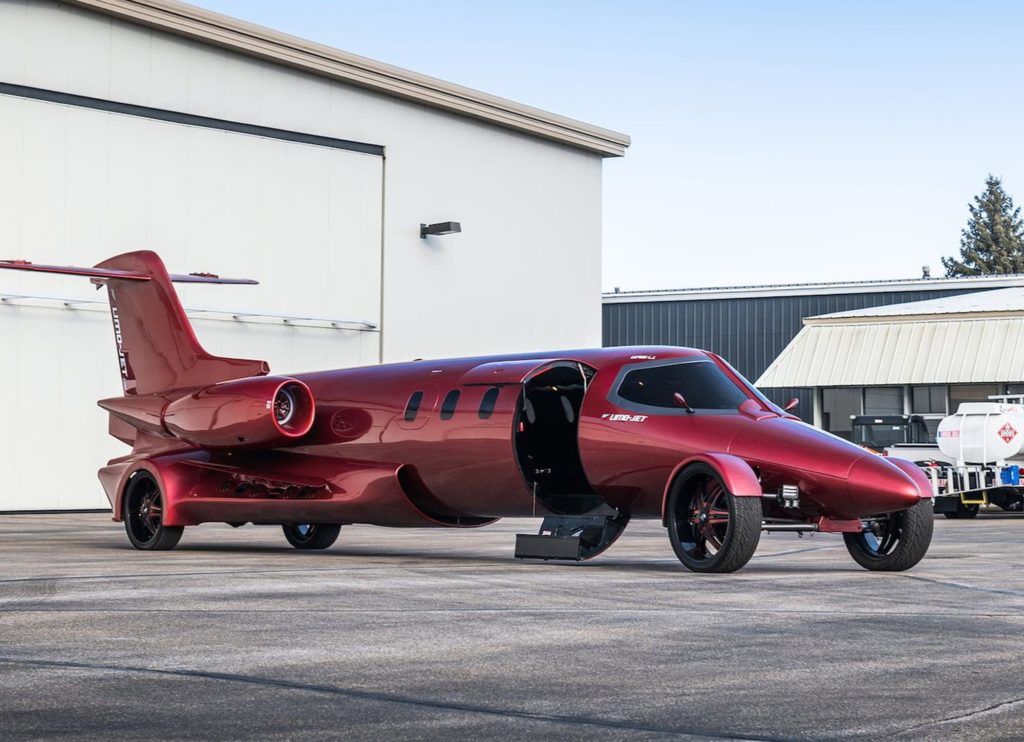 Painted a colour that Mecum very sheepishly calls 'candy apple' red, the Limo-Jet's original aluminium body is set atop a 42-foot custom steel skeleton. Due to the unprecedented nature of what Harris and Chicago-based Exotic Coach were building, the vehicle incorporates suspension, computer systems and an engine bay which are each the subject of an ongoing patent application.
Speaking of engine bay, powering this whole 4-wheel exercise in monstrous abandon is a Chevrolet Vortec V8 engine, capable of generating up to 400 horsepower.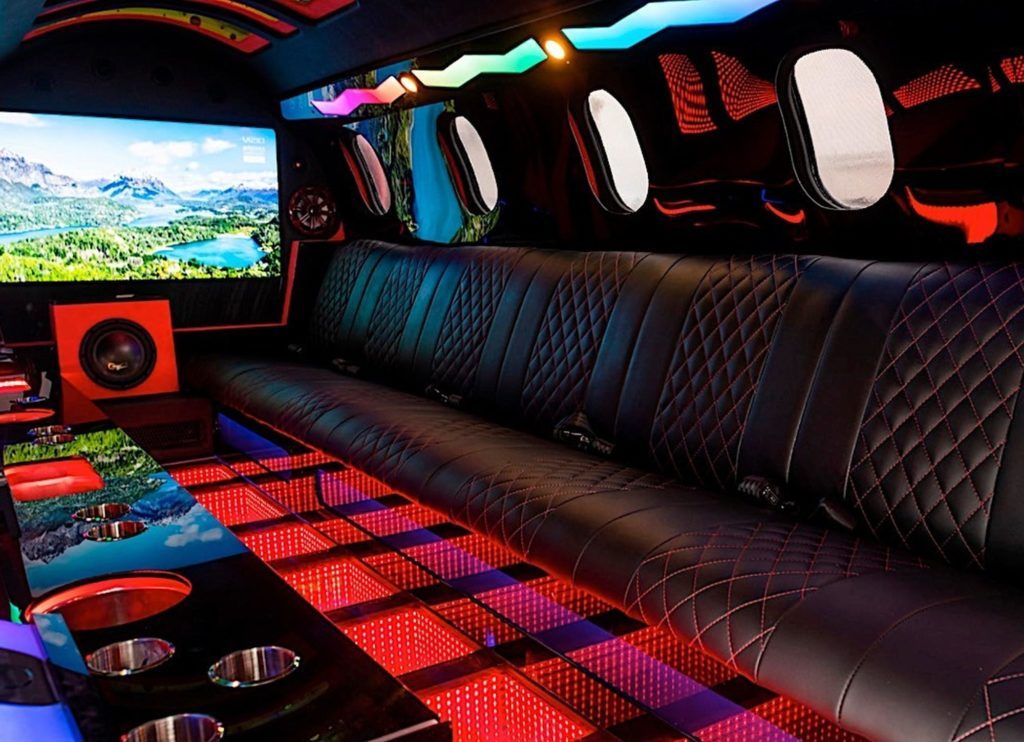 Interiors will make the (un)lucky owner of the Limo-Jet the envy of dudebros everywhere: approximating an aesthetic that can only be described as 'county fair DJ booth meets Vegas strip club'. Diamond-stitched leather seating can accommodate up to 18 passengers; and just in case you forgot that this thing used to be an aircraft, the original jet nacelles now house speakers — presumably so you can weaponise the latest David Guetta abomination for you, your 'wolfpack' and everybody unfortunate enough to be within a 10km radius.
To learn more about Limo-Jet 42′ or register to bid, visit Mecum Auctions online.