Hong Kong is a place brimming with talented and intriguing people. In our weekly 27 Questions column, we get up close and personal with the city's notable personalities, learning about their whims and aversions, pivotal life moments, and hopes and dreams — all in roughly the same amount of time it takes to sit through a 2-minute speed date.
In this lowly editor's opinion you'll find one of Hong Kong's finest barmen not in some kitsch speakeasy or grand hotel, but rather, tucked away behind a set of doors in the Landmark building. Admittedly, past this seemingly nondescript threshold lies none other than the Michelin-starred restaurant Otto E Mezzo, and the bartender in question is Devender Kumar. Wearing debonair suits and a perpetual slickback (is there any other acceptable uniform at a place so wonderfully enamoured of Fellini?), the Delhian native cuts a spiffing image behind the countertop — providing Otto E Mezzo with one of its most effective, enduring lures come aperitivo time.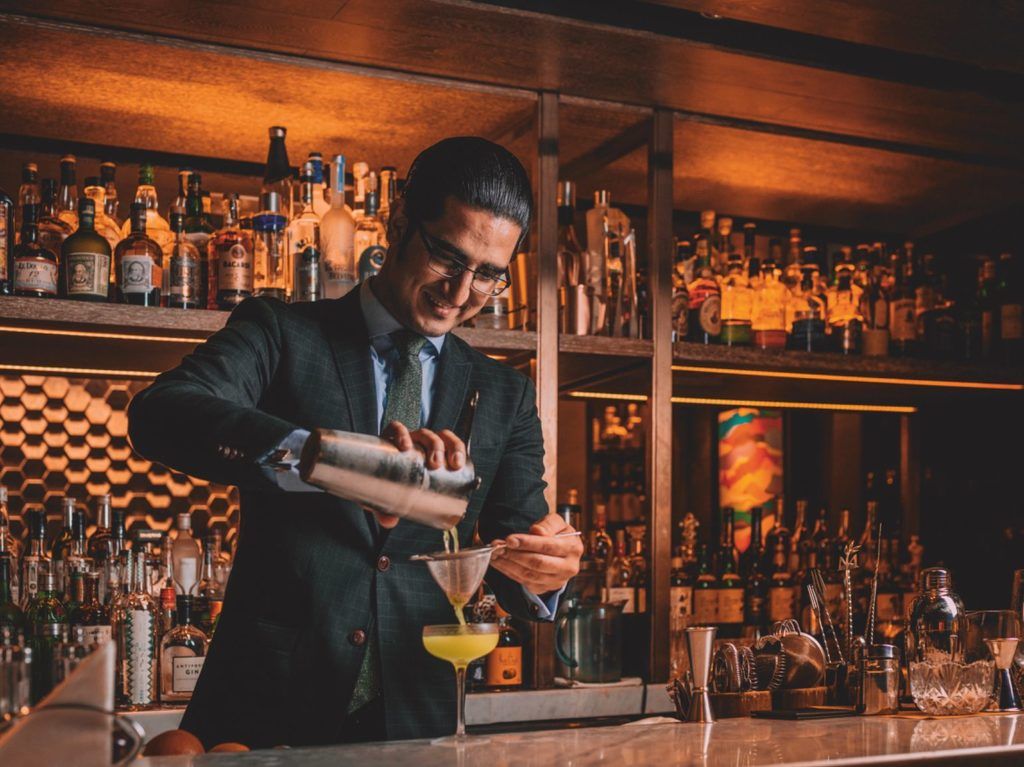 Kumar has been Bar Manager of Chef Umberto Bombana's Hong Kong flagship since 2014. His appointment was preceded by a steady rise through the ranks in regional hospitality: following postings with Taj Hotels and Ellipsis in New Delhi, Kumar was awarded the title of India's best bartender (WORLD CLASS Club) in 2012. In stark contrast to his towering reputation, drinkers will find him to be an attentive and congenial presence when behind the proverbial stick. On any given evening, the bar at Otto E Mezzo tends to be populated with a brigade of regulars — all of whom treat Kumar like a consummate friend, confidant and host. A lot of that has to do with expertly balanced cocktails — often culinary in inspiration, always delicious — but we're willing to bet that it's Kumar's ethos to service (translation: actually giving a damn) which makes him a personality of such enduring interest in a industry that's so often defined by transience.

Over a few too many of Otto E Mezzo's signature negronis (made using Barolo Chinato) we chat to Kumar about everything from love at first sight to his own preference when it comes to cocktails.
Name: Devender Kumar

Age: 31

Neighbourhood: Central

Occupation: Bar Manager at 8 1/2 Otto E Mezzo (Hong Kong)
1. What is your life motto?
"Pay it forward."
2. What is the best meal you have ever eaten in Hong Kong?
I think much of what defines a good meal depends on the company you're with. That said, one of my favourite restaurants in Hong Kong is Sangeetha (in TST at Wing On Plaza). They serve an entirely vegetarian menu and the food is great!
3. Who is your role model?
My parents. They've been married 47 years now, and are still madly in love with each other — just goes to show how much human relationships matter! I honestly can't thank them enough for the immense hardships they've endured, given their modest background, in order to raise my siblings and I.
4. What was your first job?
I started working as a mechanic when I was 14. It was quite an interesting experience. Since I wasn't really suited to academic pursuits and had left school at an early age, I followed my mother's advice and learned how to fix large trucks and buses. Initially, I'd wanted to become a computer engineer so that I could design and assemble extraordinary products. Thankfully, none of that lasted for long! Nowadays, whenever travelling abroad, I wonder where I would have been if I'd pursued hardware engineering. Maybe at a desk somewhere?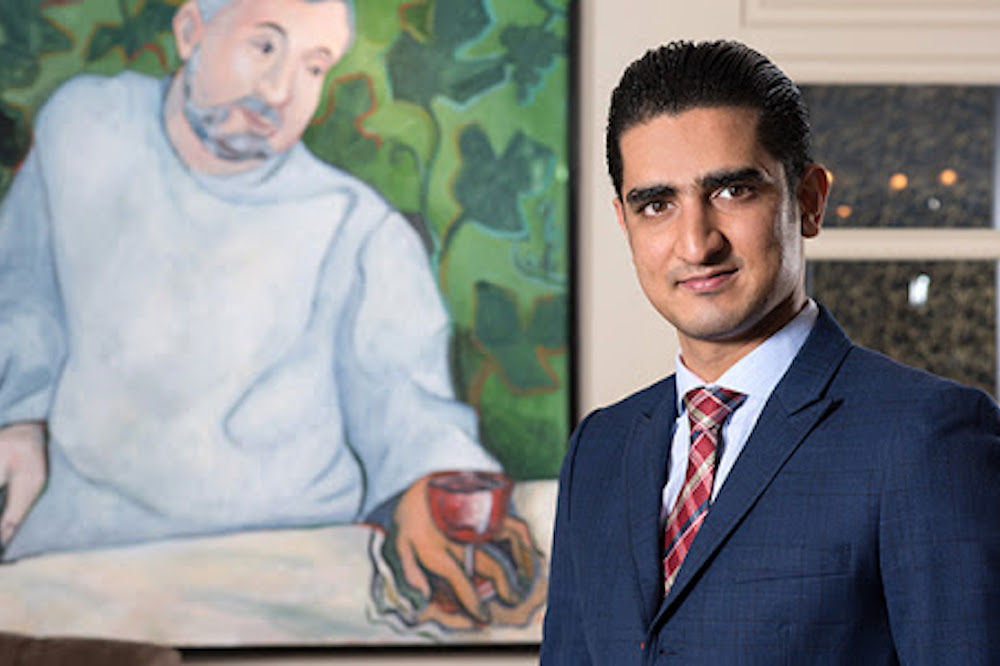 5. What is your drink of choice?
Given what I do for work, it's gotta be a cocktail — all sorts, all kinds! That said, I just got back from Japan and have discovered that one of my favourite flavours is Matcha. It's an extraordinary ingredient: from a culinary standpoint you can do so much with it.
6. When was the last time you drove a car?
Funny enough, I've never actually driven a car — I'd really like to learn though! I always ride my motorbike whenever I'm back home, and in places like Thailand, Vietnam, Cambodia et cetera it's both easy and fun to rent a bike for the purposes of exploring.
7. What is the best thing in or about your apartment?
The fact that it's a stone's throw from my place of work: let's just say I have an incredibly pleasurable and easy commute. I've been living in the same place for about four years now and the amount of space, combined with the location, make it an absolute win.
8. Are you a morning person or a night owl?
I used to be a night person: going out with friends and drinking until the bar closes was the norm. Nowadays however, I try to be more organised. That means sleeping earlier, cutting down on late nights, eating healthier and making time for exercise. Besides, breakfast is my favourite meal of the day.
9. Which phone app could you not live without?
Tinder! [Laughs] I'm kidding. Jokes aside, definitely WhatsApp: it helps me stay connected to everyone in the industry.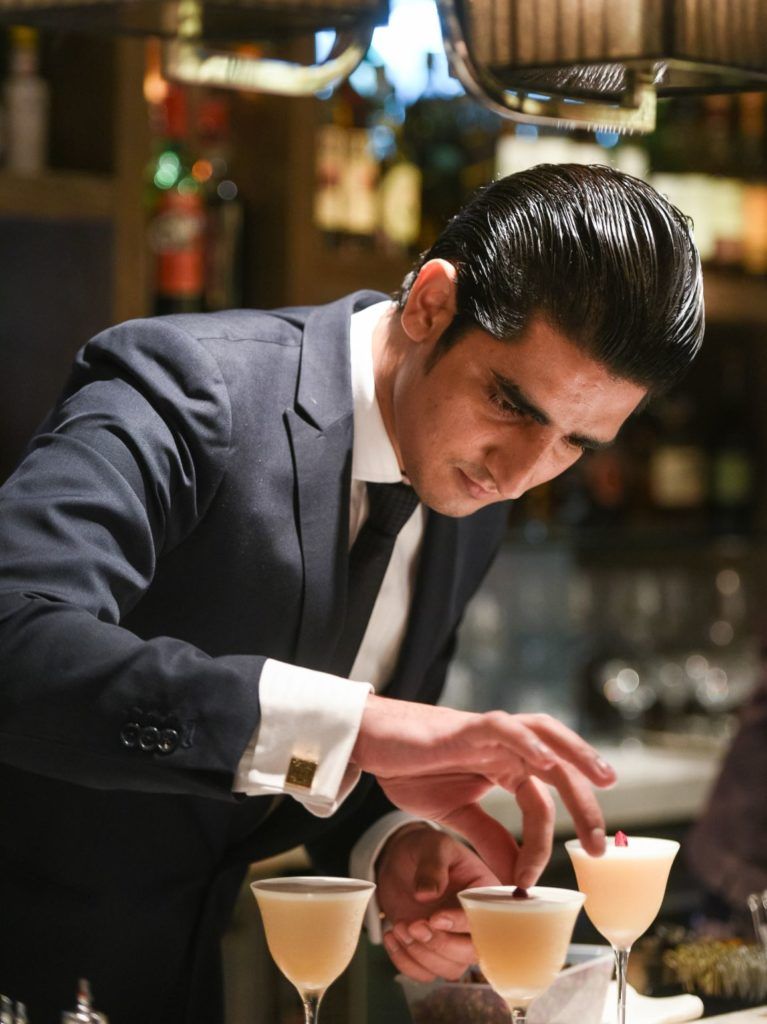 10. If you could eat only one thing for the rest of your life, what would that be?
Chicken! Seriously, I never get bored of it — and never will.
11. What is your biggest regret in life?
There are many. Hard to single one out, really.
12. What do you hate most about living in Hong Kong?
I mean, at this precise moment in time, I think we all know.
13. What is the top destination on your bucket list?
Europe, but in the style of Scott Wilson and Justin Lukach — co-hosts of the Canadian travel series Departures. Japan is a close second: I've been a few times already, but I plan to travel to the countryside in future so as to better immerse myself in traditional culture.
14. How often do you prepare your own meals?
Not as often as I would like to! Cooking is currently my Waterloo. If my culinary skills were even half as developed as my mixology, I'd be boo'd up by now!
15. What is your greatest fear?
I don't think I've identified one. Yet.
16. What is one movie everyone should see?
I'll give you two: 3 Idiots, a Bollywood film; and Whiplash, the 2014 jazz drama by Damien Chazelle. The former is a very relatable take on friendship and growing up, which at the same time challenges traditionally accepted roles in Indian society. As for Whiplash, I loved that film so much because it gets to the core of passion: something that can drive a person to the point of obsession, and that takes away as much as it gives back. I was also learning drumming at the time, which is a key part of the film's plot.
17. What is your typical Sunday like?
I've picked up a couple of hobbies which I'll usually devote some time to. I may spend the day jamming on the drums or piano. Alternatively, pottery — even crafting something as simple as a pot with your hands can be quite challenging.
18. If you could live anywhere else in the world, where would it be?
London or New York. They're both massive, cosmopolitan cities with a heart that welcomes even the largest of entrepreneurial appetites.
19. If you could invite any five people in the world to your dream dinner party, who would they be?
My mentor Rohan, who has been my constant support and trained me up to be the bartender I currently am. Tim Judge, who went out of his way to introduce me to bars and who steered me in the right direction whenever I got distracted. My parents, because I want them to meet the people who have supported me and helped me grow throughout my career. And my brother, whom I admire deeply though he's no longer with us: I'd definitely want to show him what I've managed to achieve so far in life.
20. What is one song you know all the lyrics to?
Fix You by Coldplay.
21. If you could banish someone from Hong Kong forever, who would it be?
For me, it'd be something as opposed to someone — negativity! There's been a lot of that going around the past 9 months, so much so that Hong Kong often doesn't seem like the city that we all know and love.
22. Where do you go when you want to be alone?
The harbourfront in TST. In the evenings, the view you have overlooking the Hong Kong skyline is just beautiful.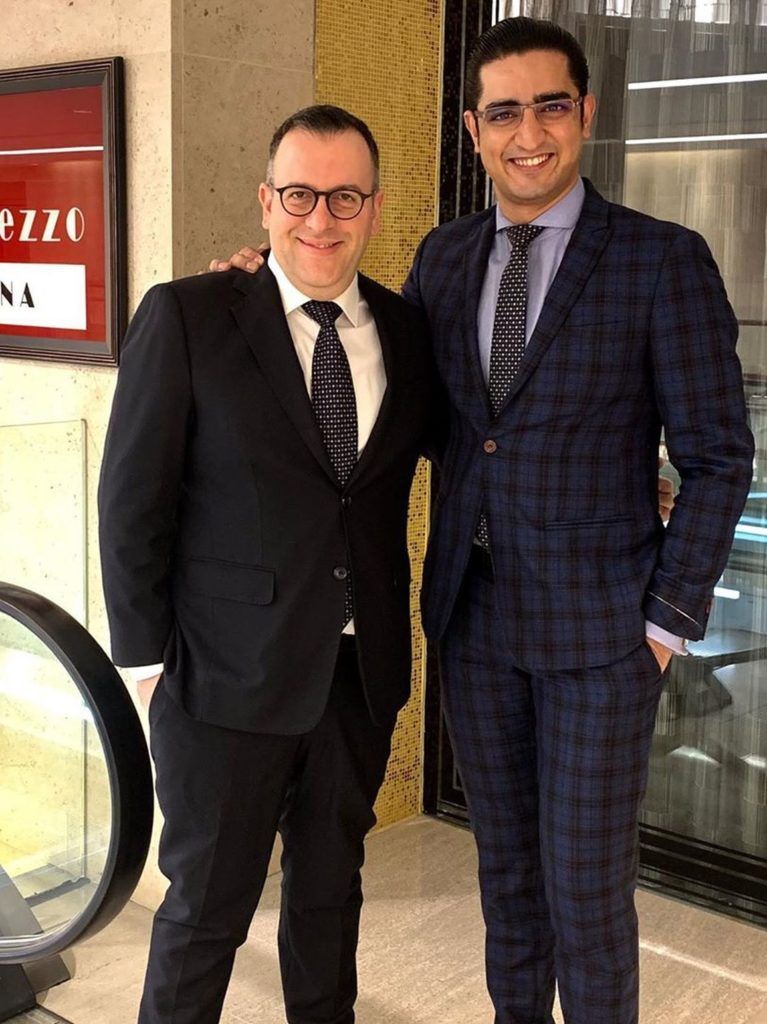 23. If you had to describe Hong Kong in one phrase, what would it be?
"City of Dreams!"
24. What's your favourite childhood memory?
Playing in the rain. As a kid, my parents wouldn't let me go out when it was raining so (naturally) I looked for every opportunity to do just that!
25. What is your favourite scent in the whole world?
Eau Sauvage by Dior. My all-time favourite!
26. Have you ever experienced love at first sight? Tell us about it?
Yes I have. I actually met her at Otto e Mezzo, prior to the period when we were renovating the bar. During that time, I was competing in the Bacardi Legacy competition and she actually gifted me a set of bespoke coasters which I used for the global finals (representing Hong Kong & Macau) in Australia.
27. How many countries have you been to?
Ah, good question. I don't remember the exact number but I currently have three passports worth of entry/exit pages accumulated during my travels.