Hong Kong is a place brimming with talented and intriguing people. Each week in 27 Questions, we get up close and personal with the city's notable personalities, learning about their whims, aversions, pivotal life moments, and hopes and dreams — all in roughly the same duration it takes to sit through a two-minute speed date.
These days, the tenacity of the Hong Kong drinks industry is on full display — what with a citywide economic slowdown and increasingly untenable dining restrictions being implemented on an ad hoc basis.
In spite of myriad challenges, Hong Kong's bars are determined to crack on; with many now favouring operating hours that encourage a healthy dose of daytime drinks and bites to balance out shortened evening shifts. Recently, Central rum specialists The Daily Tot have jumped aboard that bandwagon.
Behind the counter everyday till 9pm imbibers will find a tight-knit crew of rum-slinging ne'er-do-wells led by Gerry Olino: formerly one of the breakout stars of Ming Fat House and now, Head Bartender at The Daily Tot.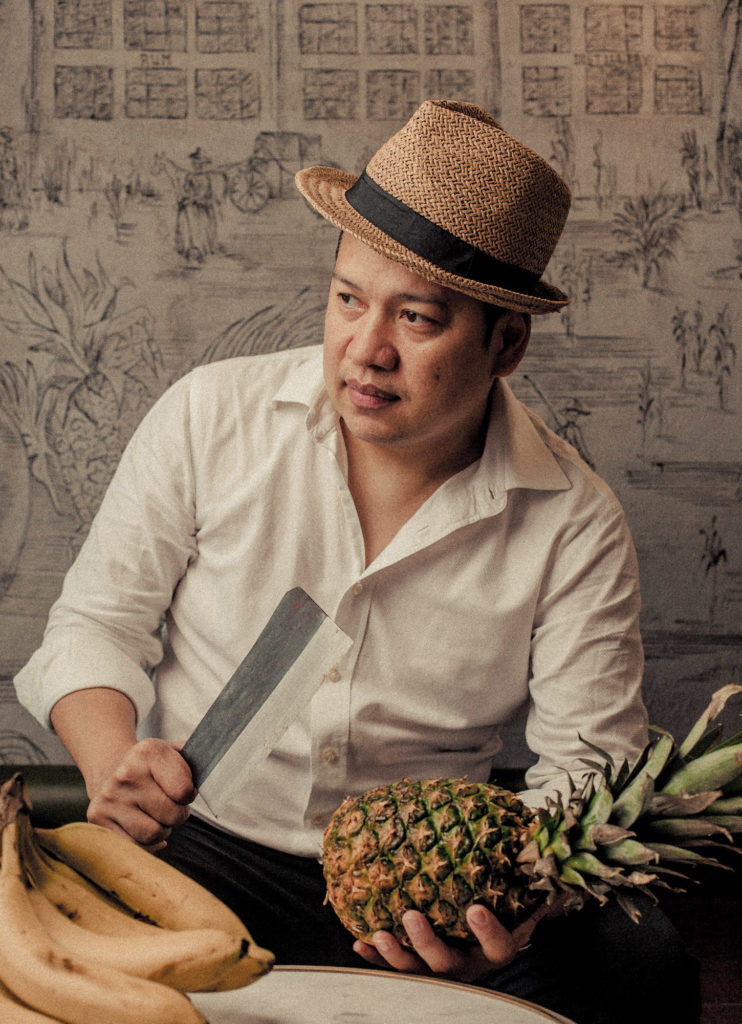 Most avid drinkers will know Olino by name and reputation: originally born in southern Luzon, he's been a pillar of the Hong Kong beverage industry for 20 years; working his way to international acclaim from meagre beginnings. His first substantial break came after joining Island Shangri-La's Lobster Bar — a favourite of hawkish industry types on the lookout for emerging mixological talents.
In 2014, he managed to place fourth in the Diageo World Class bartenders' competition, which proved invaluable for his subsequent appointment — and the one for which he's best-known — at Dr. Fern's. Olino maintained this position (along with a group-wide R&D role at Ming Fat House) until earlier this year, when he pulled back to more hands-on responsibilities at The Daily Tot.
On the eve of relaxed dining restrictions in Hong Kong, we took the opportunity to speak with Olino, with one of our signature questionnaires in hand.
Name: Gerry Olino
Age: 'Top secret'
Neighbourhood: Pui O
Occupation: Head Bartender, The Daily Tot
1. What is your life motto?
"It's human nature never to be satisfied" [laughs].
2. What was your first job?
Back in the day, I did quite a few odd jobs after school. A regular gig I had was setting up music equipment for an events company on the weekends/during public holidays. I also did a stint at Wendy's — I gave half my earnings to my mom and spent the remainding on basketball shoes!
3. What is your drink of choice?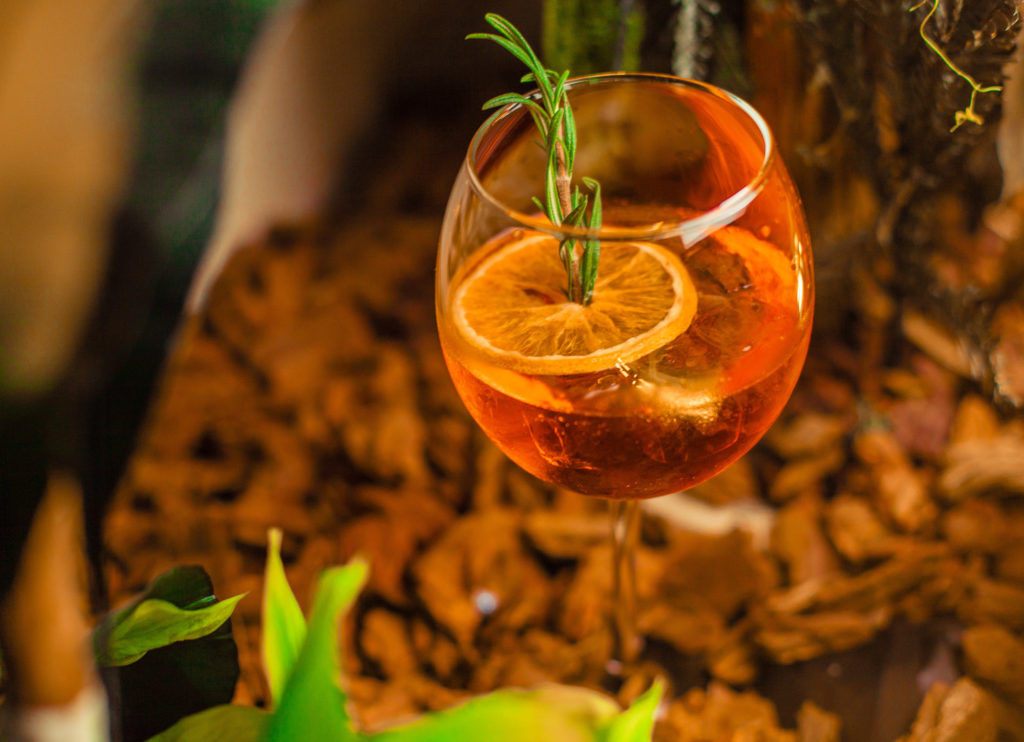 It all kinda depends on my mood, but of the 'textbook' bar drinks I'm always up for a Negroni. Alternatively, a whisky highball — basically anything that gives us bartenders as little of a headache as possible.
4. When was the last time you drove a car?
I've actually never driven a car before. For a while, due to the ongoing social distancing measures, I thought about getting my licence for the first time while all of the bars were closed.
5. What is the best thing in or about your apartment?
The neighbourhood. I chose to live in Pui O Village because there's such a strong sense of community: No matter what time of the day it is, people always greet one another warmly. Plus, the natural 'amenities' are great: beaches, waterfalls, nature parks. It's a real change of pace from living in urban Hong Kong — where you live next to the same neighbour for years on end and never even crack a smile.
6. Are you a morning person or a night owl?
I've always been a night owl — probably because I work in hospitality! Despite that, whenever I'm on holiday I always try to be a morning person.
7. Which phone app could you not live without?
It's not exactly a phone app, but I spend a lot of time on YouTube watching Vlogs — I'm still thinking whether I should do my own!
8. If you could only eat one thing for the rest of your life, what would it be?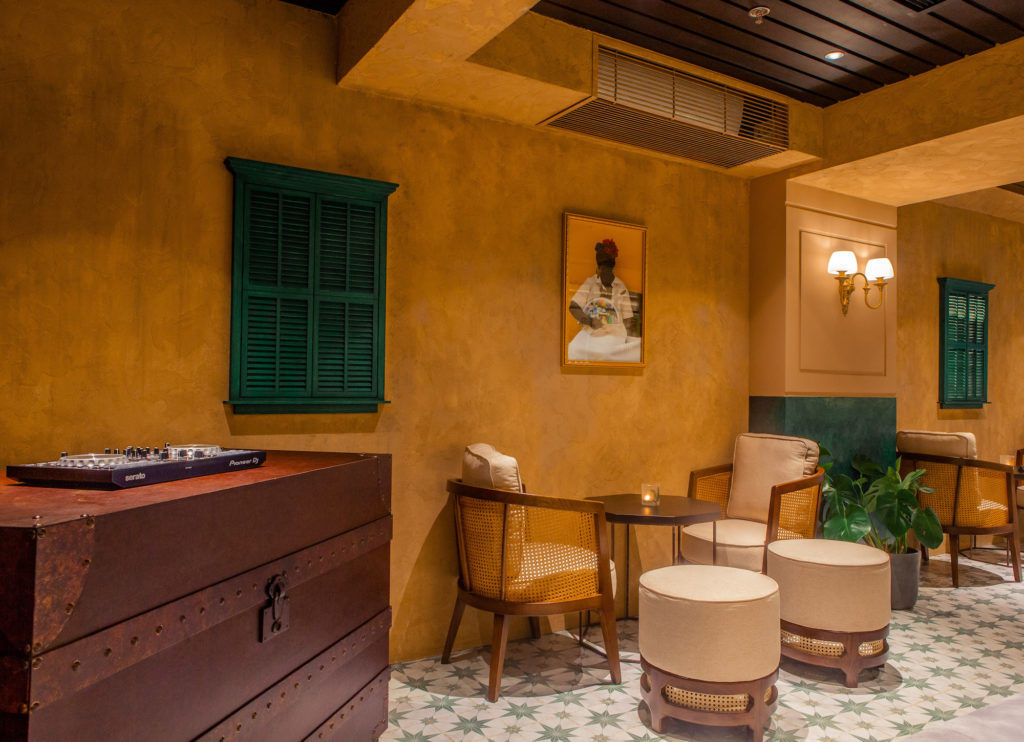 Let's be honest: no man can survive on bread and water alone. But, if I had to have one thing for the rest of my life (and not be hungry), then I guess… bread?
9. What do you hate most about living in Hong Kong?
The working culture. Invariably, you end up spending your days at work; and not enough quality time with your family and friends.
10. What is the top destination on your bucket list?
I've always dreamed of going to New Zealand — I hear it's unrivalled if you're a nature and scenery lover. Imagine picnicking amongst that many sheep!
11. How often do you prepare your own meals?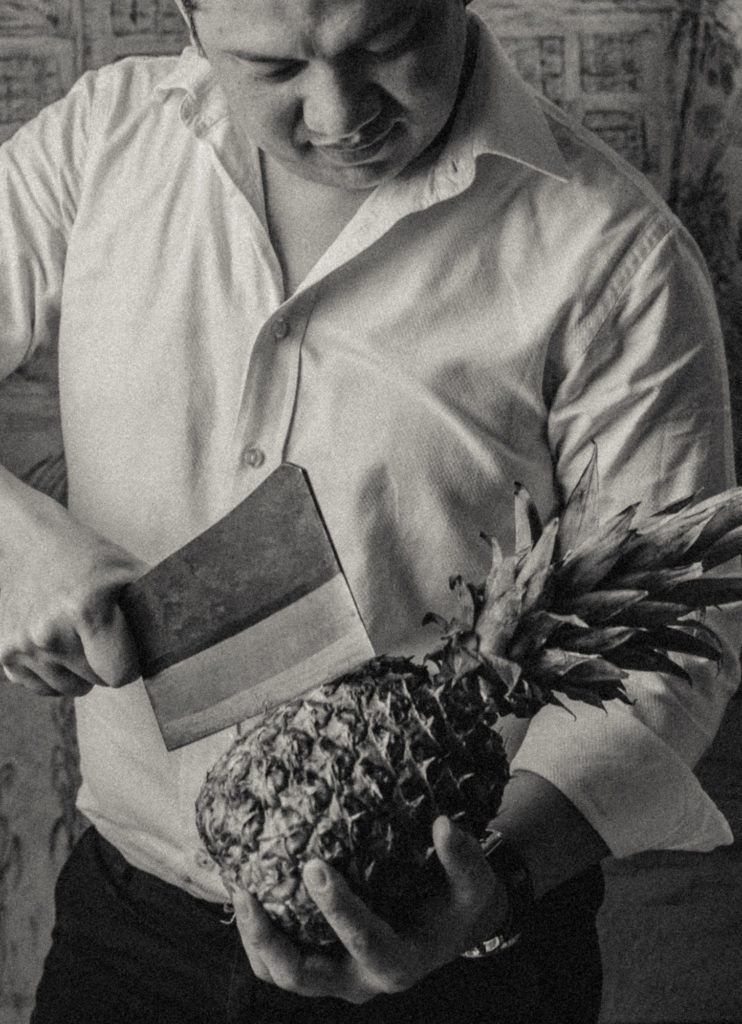 Usually during my days off. However recently — all the time.
12. What is your greatest fear?
Not having a job — because our landlords have kicked us out.
13. What is your biggest guilty pleasure?
Mexican food! Whether it's nachos, tacos, or a really appetising chilli — basically whatever is good to share with family and friends.
14. What is one movie everyone should see?
Since I'm a bartender, I'd suggest everybody check out the Tom Cruise film Cocktail (1988). When I was coming up in the drinks industry, we all found it extremely helpful and inspiring.
15. If you could live anywhere else in the world, where would it be?
I'd move to Bicol — it's a small region 12 hours south of Manila where I grew up. I spent my childhood there living a simple life — learning from my grandmother how to farm and catch fish.
16. What makes someone a real Hongkonger?
The determination to embrace the city's people, roots, and culture.
17. If you could invite any five people in the world to your dream dinner party, who would they be?
These days, even my dreams are filled with social distancing. Ask me again when the dining restrictions are lifted!
18. What is one song you know all the lyrics to?
'Creep' by Radiohead.
19. Where do you go when you want to be alone?
I usually go down to the beach and walk my dog.
20. If you had to describe Hong Kong in one word, what would it be?
Home.
21. What is your favourite scent in the whole world?
Freshly roasted morning coffee.
22. Are you a good cook? What is your best dish?
Well, I've cooked for my friends before and they seem to enjoy it? Personally, I really love making spicy garlic butter prawns — that's a recipe which always works well.
23. What is your typical Sunday like?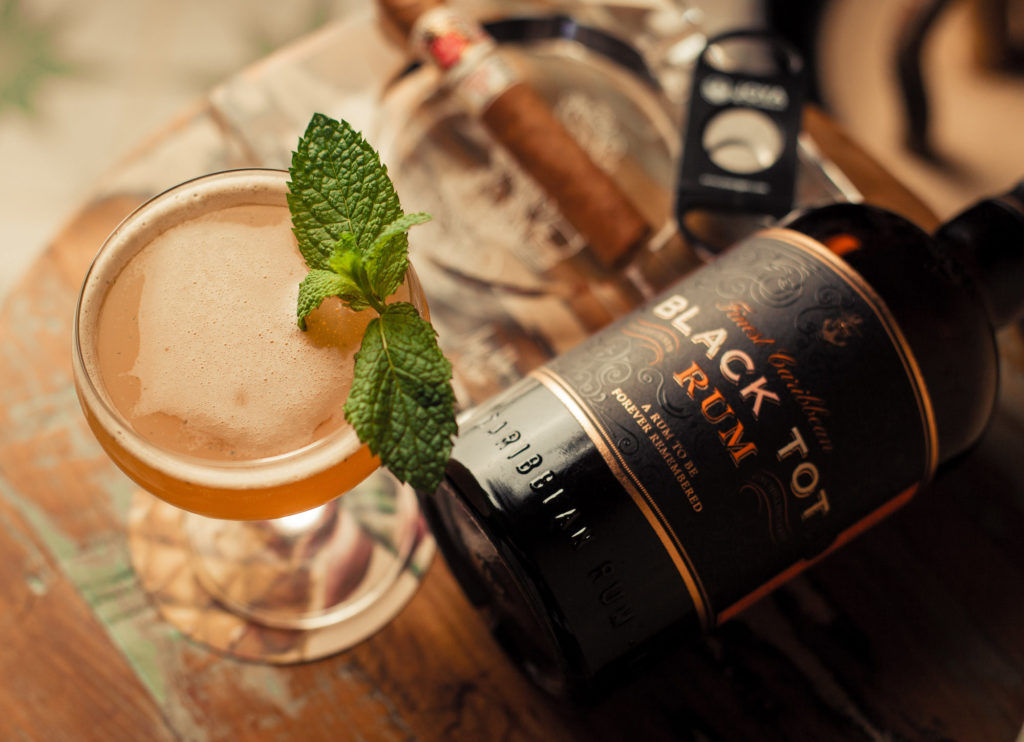 Usually, I'm about spending quality time with my family. So if I'm not working, I stay home on Sundays and, of course, go to church.
24. When did you last ride the Star Ferry? What were you doing/where did you go?
It's been a while — two months ago I guess? I was heading to my friend's office to see about some bar equipment that I needed to finish the Daily Tot menu. I have to say: if you've never ridden the Star Ferry, you've never really 'seen' Hong Kong.
25. What's your favourite childhood memory?
Catching a fish that was so large, it required four people to carry.
26. What is one thing you've never revealed to your parents?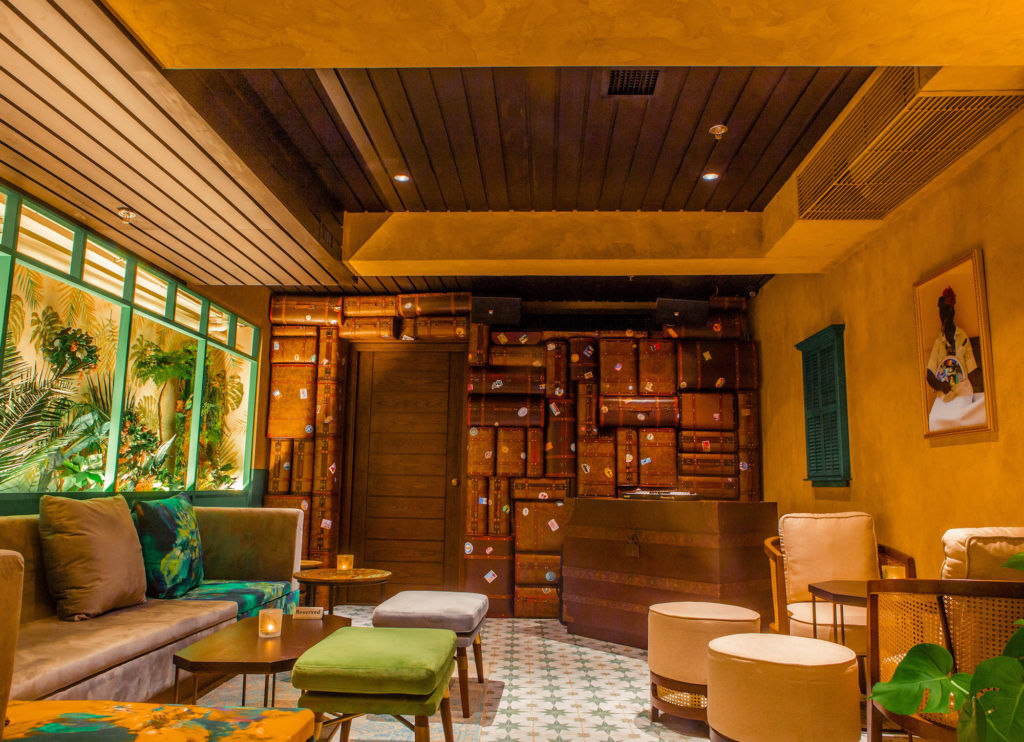 Honestly? I don't keep any secrets from them!
27. Who is the best teacher you've ever had, what is one important lesson that they taught you?
There isn't a specific individual per se, but I admire those whose achievements inspire me to do my best in turn and strive towards the same level of success they have attained some day.