Hong Kong is a place brimming with talented and intriguing people. Each week in 27 Questions, we get up close and personal with the city's notable personalities, learning about their whims, aversions, pivotal life moments, and hopes and dreams — all in roughly the same duration it takes to sit through a two-minute speed date.
There aren't many things I'd willingly stand in a line for. A sublime cup of coffee from a new, temporary pop-up? Maybe. A glimpse of Harry Styles' tousled-just-right curls post stadium concert? Possibly. But the promise of Bakehouse's little sourdough egg tarts? Have done, and will do again. Catch me on the corner of Staunton with fingers crossed so tight the patron in front of me doesn't snag up the last of the flaky egg-yolky-yellow delights. It's happened before — I went for an almond danish instead; also delicious — most probably will happen again.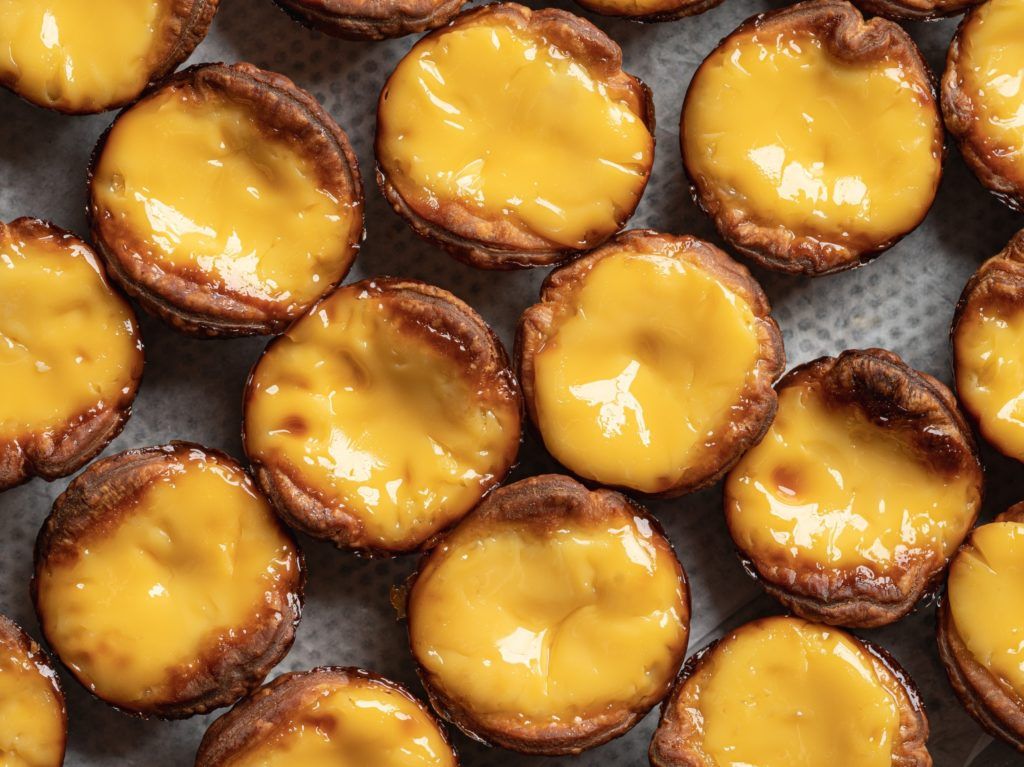 Those long, unending Bakehouse lines and those electric-blue paper bags — strung with bright-orange shopping handles — hold Pavlovian power over so many in Hong Kong today, foretelling tales of yummy, scrummy treats to come. This frenzied, Pied Piper effect has not waned since the bakery-café's debut in Wanchai only three short years ago; a well-deserved testament to founder Grégoire Michaud's genius.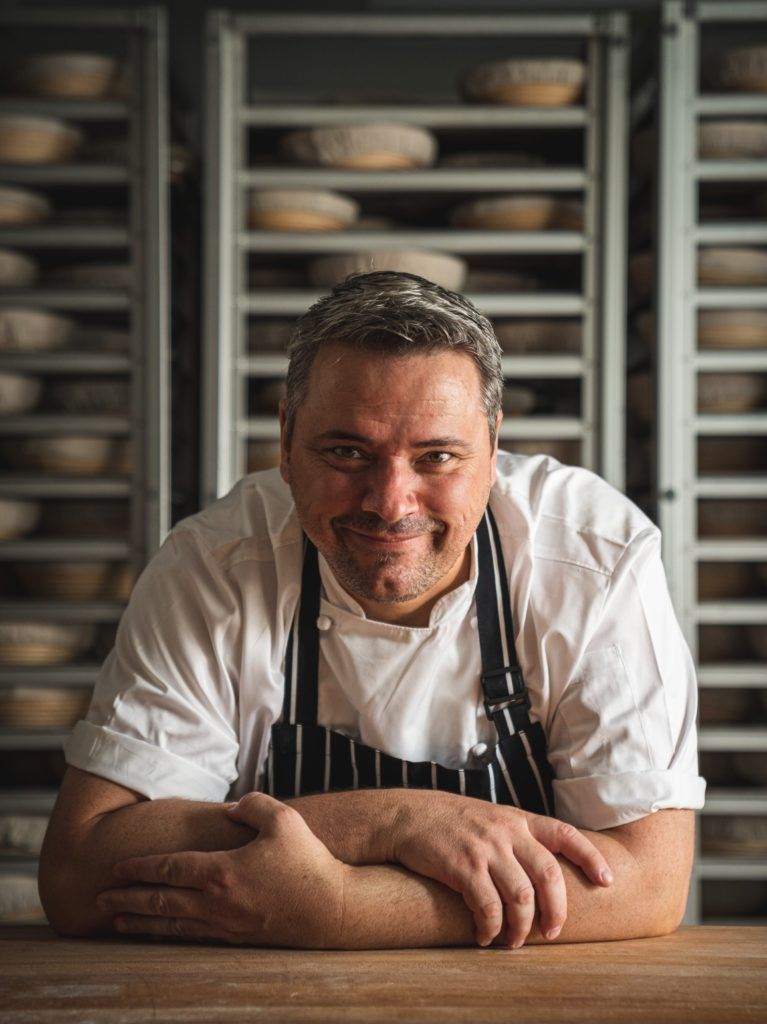 Michaud's story begins in his hometown of Valais, Switzerland. The germination of a passion — let alone a life-long career — is something so special; for Michaud, this came early on as a precocious, candy-loving child. When access to candy became scarce, Michaud learned how to make crêpes from scratch. This moment of making, then, devouring, was his moment of epiphany.
From being taught by master bakers at Switzerland's Richemont Fachschule to becoming one himself in the kitchens of five-star hotels — he was once the executive pastry chef of the Four Seasons Hong Kong — and three-Michelin-starred restaurants, Michaud's passion for his work is demonstrable; just take a quick scroll through his Instagram feed (@GregoireMichaud) for a hunger-inducing stream of flaky pastries and airy sourdough profiles, sliced deliciously in half.
It's not only bakeries under Michaud's belt, too. His cookbooks — five of them, in total! — are award-winning, with the first, 'Artisan Bread', published in 2009.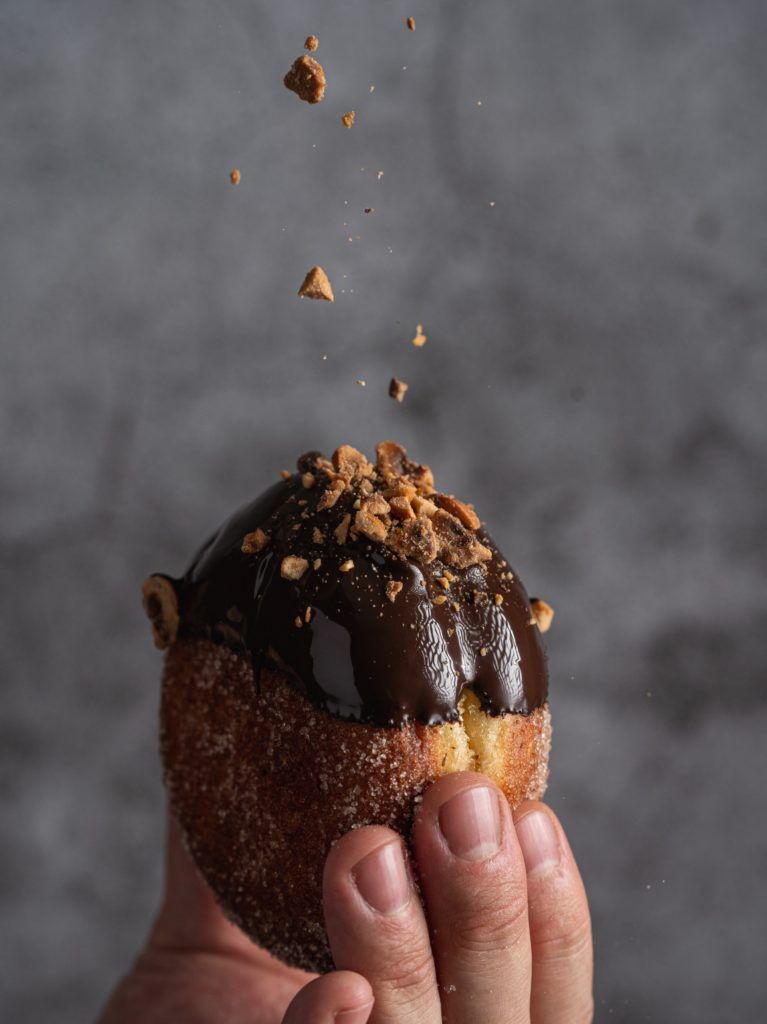 We broke bread with chef Michaud in our signature, rapid-fire 27-questions interview, as we delved through the flour to meet the man beyond the bread; beyond the sourdough egg tarts; beyond Bakehouse, even. Meet Grégoire Michaud: the family man, the consummate professional and the ultimate lover of his chosen home, Hong Kong.
Name: Grégoire Michaud
Age: 46
Neighbourhood: Chai Wan
Occupation: Founder of Bakehouse and Bread Elements
1. What is your life motto?
Whatever you do, don't be lazy.
2. What is the best meal you've ever eaten in Hong Kong?
Fresh steamed wild-caught local prawns, steamed rice, chilli soy sauce and steamed local vegetables, made by my mother-in-law.
3. What was your first job?
Baker at La Boulangerie Du Pont in Martigny, Switzerland. I was 15-years-old.
4. What is your drink of choice?
Coffee, my daily fuel.
5. Are you a morning person or a night owl?
Odd question for a baker! After so many years, being awake at night is normal. But on a normal basis, I am a morning person.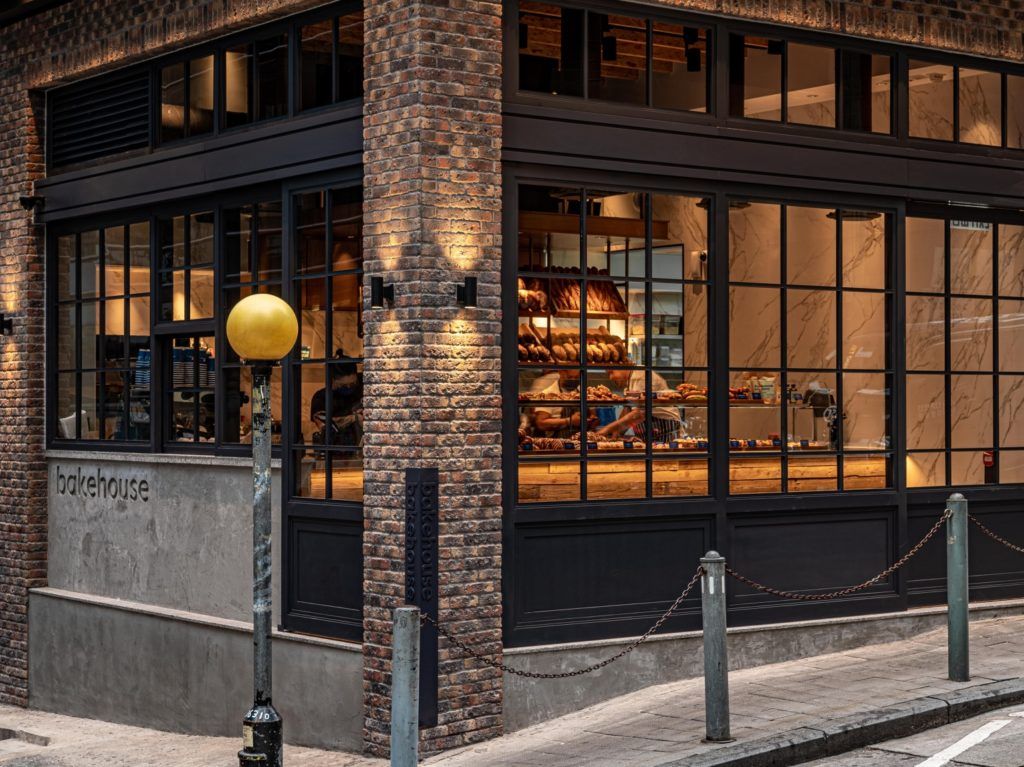 6. If you could only eat one thing for the rest of your life, what would it be?
Sourdough bread.
7. What is your biggest regret in life?
I have absolutely no regrets. When I don't succeed, I learn.
8. What do you hate most about living in Hong Kong?
How this city is lagging so much behind in terms of sustainable and technological development. Green transportation, electrical buses, taxis, digital services, etc. So many laws and policies are stuck in time and don't evolve. It's impairing the dynamic of the city.
9. What is the top destination on your bucket list?
French Polynesia to see the Tahitian vanilla plantations.
10. What is your greatest fear?
Running out of time. Time is the only real luxury we cannot control.
11. What is your biggest guilty pleasure?
Letting that Swiss hazelnut milk chocolate melt in my mouth as I binge-watch Netflix.
12. What is one movie everyone should see?
'L'Intouchable' by Olivier Nakache & Éric Toledano. It reminds all of us that we often take the simple things for granted and that sometimes, we might need a reminder to rediscover the humanity in ourselves.
13. Which moment in your life would you most like to relive?
The day I introduced my new-born son to my parents. The very moment I saw the sparks in their eyes — that moment was priceless.
14. If you could invite any five people in the world to your dream dinner party, who would they be?
My parents, my brother, my wife and my son — family first.
15. What is one song you know all the lyrics to?
None. But 'Wonderful Tonight' from Eric Clapton, my wife's favourite song, comes pretty close.
16. Where do you go when you want to be alone?
I hike to the top of Tiger's Head on Lantau island very early in the morning.
17. If you had to describe Hong Kong in one word, what would it be?
Exhilarating.
18. What's your favourite childhood memory?
Sneaking into the tall grass in my neighbour's orchard with my friends, reaching up into the apricot trees and eating the fruits. Then, getting caught but denying it despite having our faces covered in apricot juice.
19. Are you a good cook? What is your best dish?
Yes. Provencal pork shin stew with celeriac potato mash.
20. Who is the best teacher you've ever had, what is one important lesson that they taught you?
I had a few, amongst them my apprenticeship master Mr Andre Golay. He taught me resilience through his hardships. Later, my Lieutenant in the military had the same effect, but on a different level.
21. Have you ever experienced love at first sight? Tell us about it.
When I first laid my eyes on my wife Vianna. It's only after this that I understood what 'love at first sight' meant. We were both drinking in a bar in Tsim Sha Tsui and when your eyes can see the soul of a person beyond everything else, it's love at first sight.
22. Do you have any favourite tattoos or special birthmarks? What is it?
I don't have tattoos, but I have plenty of burn marks on my hands from work!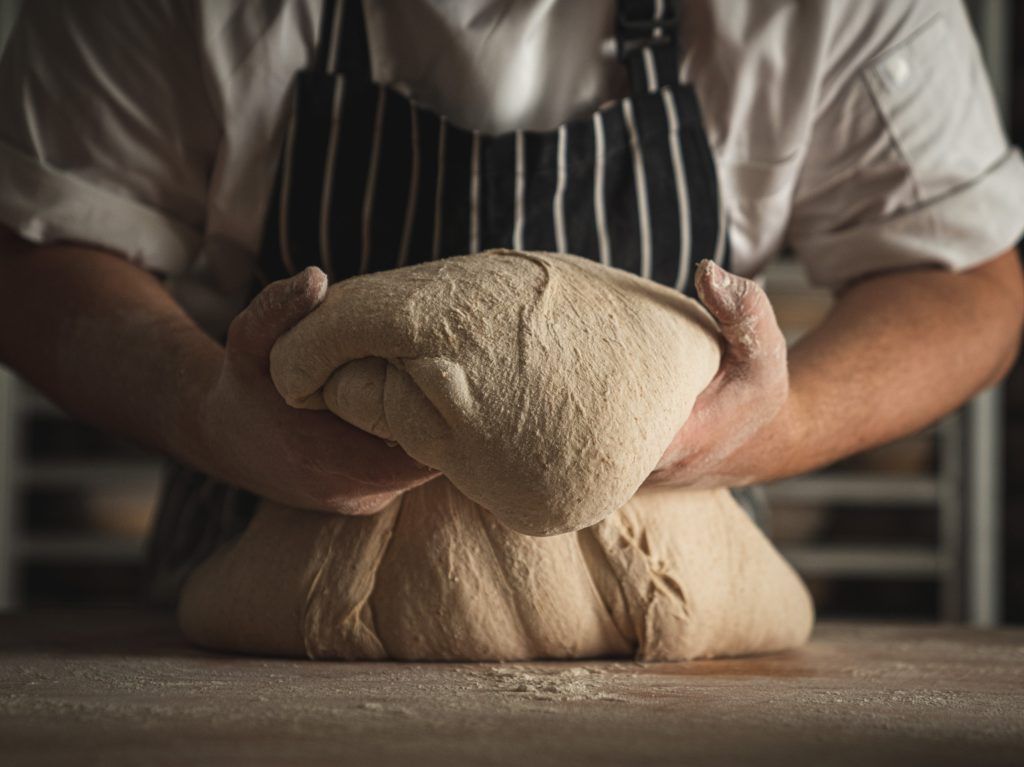 23. What was the best gift you ever received?
My son is the best gift I have ever received. There was also the time my wife arranged all my close friends to be there for my birthday and the surprise made me very emotional. As I am not a materialistic person, I don't really value physical possessions.
24. What energises you about your work?
I feed on people's satisfaction; their happiness keeps me going. It motivates me every time I am able to bring joy into someone's day with my work, and this applies not only to customers but also to my staff. If I can make life better for them, it gives me energy.
25. When was the last time you felt starstruck?
When I had dinner and drinks with Nancy Silverton from LaBrea Bakery. I'd been a lifelong fan and I admire her for bringing sourdough bread to the masses; it's exemplary.
26. If you could snap your fingers and fix one thing about the world, what would it be?
Inevitably, removing greed from the human nature.
27. Your go-to coffee order?
Double shot cappuccino, I need that extra kick enveloped in fluffiness!