Hong Kong is a place brimming with talented and intriguing people. Each week in 27 Questions, we get up close and personal with the city's notable personalities, learning about their whims, aversions, pivotal life moments, and hopes and dreams — all in roughly the same duration it takes to sit through a 2-minute speed date.
Deregulation and low start-up costs mean that Hong Kong is a hotbed for young entrepreneurs. As a breed, they're about as rare as the region's native pigeon population — although few rival the exceptional success of Josh Shorrock, one half of Lane Eight. The subject of '27 Questions' this week set up his sneaker brand, alongside brother James Shorrock, in late 2018 — initially relying upon a robust e-commerce platform and strong word of mouth to drive sales. Since then, the AD1 — their signature, go-anywhere-do-everything trainer — has found its way onto the feet of various enviable ambassadors: everyone from American sports influencers to the staff at a certain Soho House Hong Kong. The Shorrock brothers complemented these early successes with a full-blown storefront, which opened its doors in Wan Chai last November to much fanfare. "Our main market by far is the U.S.", Shorrock observes. "But since we grew up here (in part) and our family is based here, Hong Kong made the most sense [as a place] for us to build the foundations of the brand."
The Shorrock brothers grew up around sports footwear, owing to their father's career in the field. "A lot of the strongest connections I have today stem from sport, so it was always an area I wanted to work in. I guess it was only a matter of time before we wanted to make our mark in the industry," he adds.
Prior to co-founding Lane Eight, Shorrock worked for three and a half years in the footwear development division of Adidas. Based out of Ho Chi Minh City, one of his main responsibilities was to coordinate with the brand's in-house product creation team: translating theoretical concepts into tangible, working footwear. "That process of taking a design and refining it into a production-ready sample allowed us to create the first Lane Eight trainer", says Shorrock. Demurely, he insists that the opportunity to work for Adidas was a classic scenario of 'right place right time', the catalyst for which was a decision to move to Vietnam for a 6-month internship while still at Northeastern University. "Towards the end, I randomly met a guy who worked for Adidas at a bar in Ho Chi Minh City. He happened to be looking for candidates for a new training program", says Shorrock. "I applied, got the job, and never went back to university."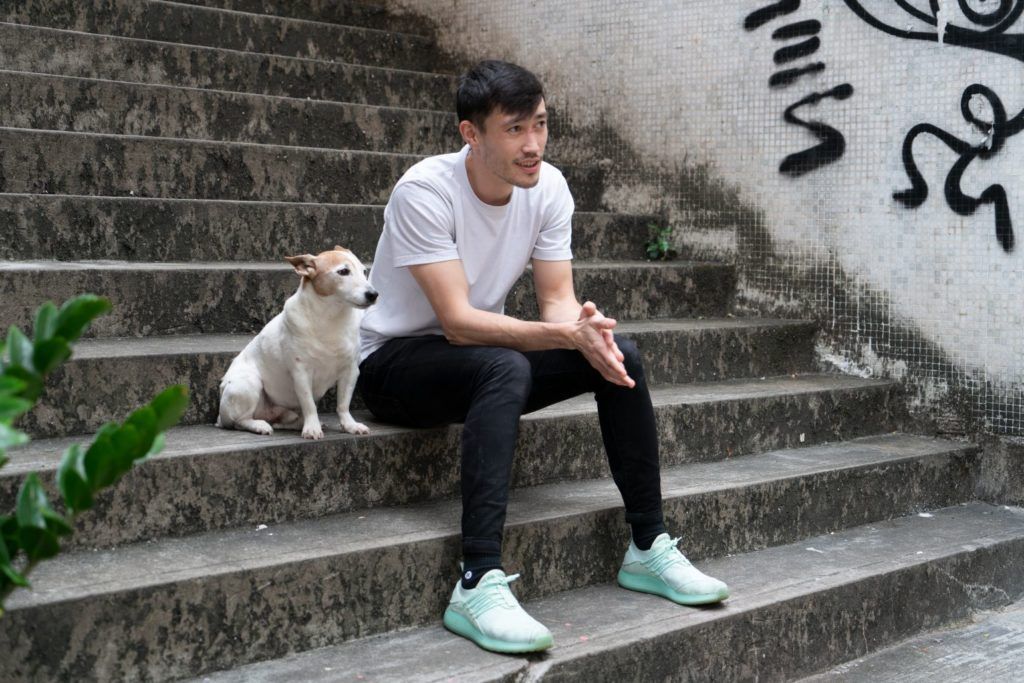 A serial wanderer from a young age ("I grew up all over Asia", he says), Shorrock is now firmly based out of Hong Kong. We stop by his store — situated amidst charming, walk-friendly St Francis Yard — one sunny Friday afternoon for a brief chat. From a foolproof dining spot to traumatising experiences involving a Land Rover Defender — we'll let him tell that story — here's what Shorrock had to say once we hit him with our patented questionnaire.
Name: Josh Shorrock
Age: 27
Neighbourhood: Wan Chai
Occupation: Co-founder of LANE EIGHT
1. What is the best meal you've ever eaten in Hong Kong
Every dinner I've had at Yardbird. The food's always on point, drinks flow continuously from a seemingly bottomless well, there's a festive atmosphere and the team are lovely.
2. Who is your role model?
NBA player Damian Lillard. Dude is always cool, calm, collected (on and off the court) and embraces every moment no matter the size of the stage.
3. What was your first job?
I was a waiter at the old California Bar in LKF. It shouldn't be a surprise, but at the time I was thrown by just how many drunk assholes you have to deal with every night.
4. What is your drink of choice?
When I'm out, I always start with a beer. From there it's whisky sodas all night long. Always.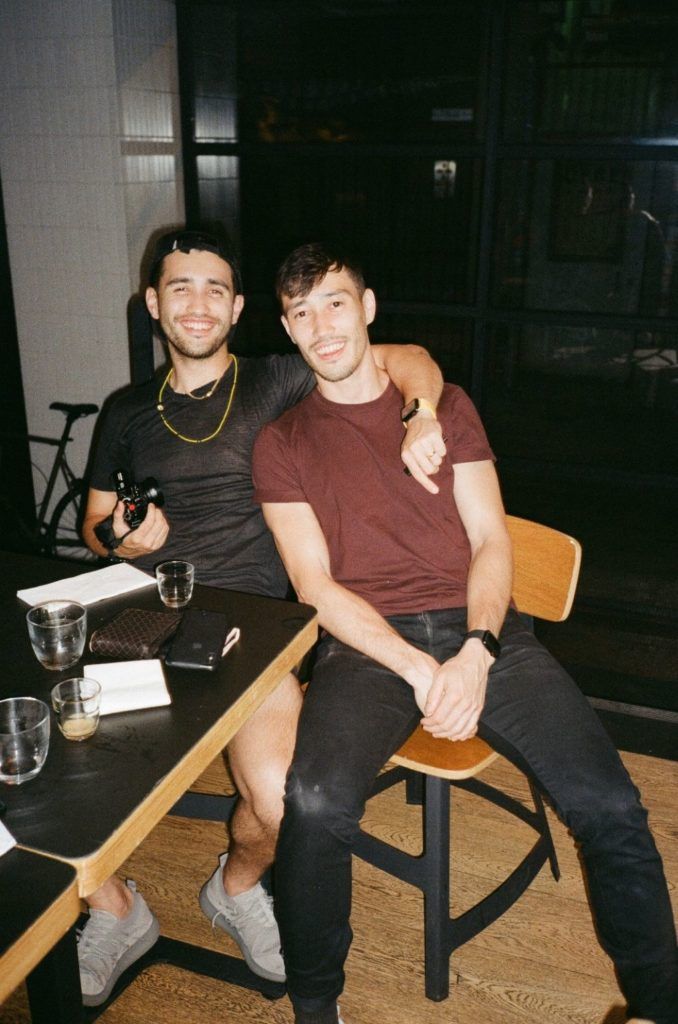 5. When was the last time you drove a car?
Five years ago — my dad's Land Rover Defender, back in England. That experience scared me so much I haven't wanted to drive since.
6. What is the best thing in or about your apartment?
The bathroom — a well designed, spacious bathroom is just such a nice space to have.
7. Which phone app could you not live without?
The ESPN app. I always need to stay updated with what's going on in the world of sports — in particular, the NBA.
8. If you could only eat one thing for the rest of your life, what would it be?
Picking a single dish is impossible. It it's a cuisine, I've gotta go Korean: hard to beat the sheer variety of tastes in every meal.
9. What is your biggest regret in life?
Not pursuing a life in sports, specifically ice hockey. At one point, I was a pretty decent hockey player but my priorities in college and high school were misplaced.
10. What is the top destination on your bucket list?
Tokyo — it's right there and I still haven't been!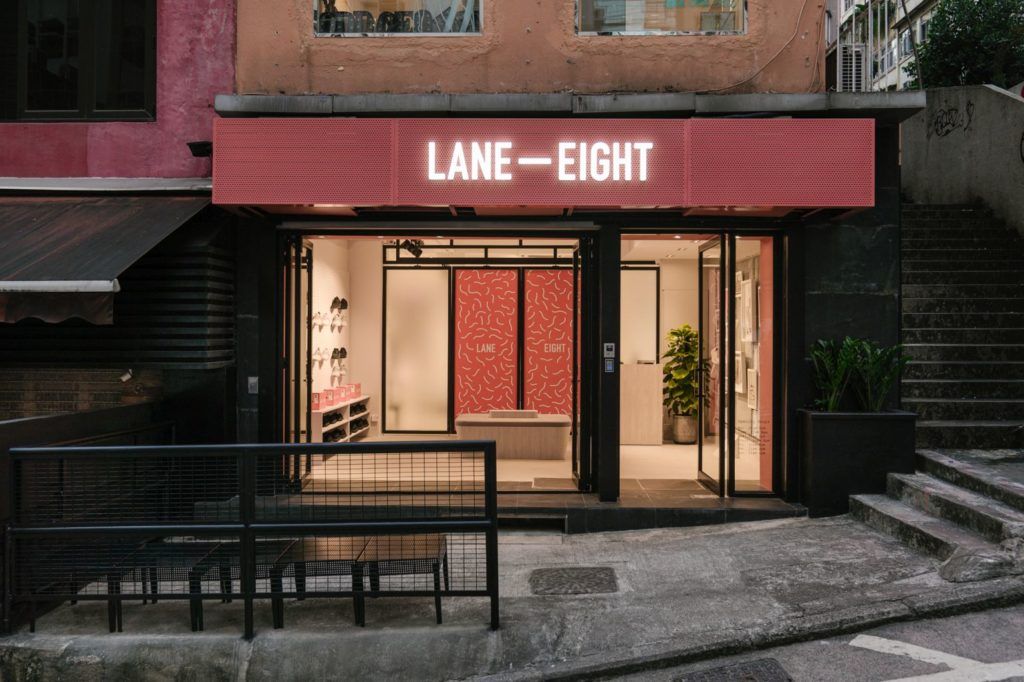 11. How often do you prepare your own meals?
I make breakfast every morning: it's always the same porridge, with a banana, berries and peanut butter. It sounds very 'old man', but that's my favourite meal of the day [laughs].
12. What is your biggest guilty pleasure?
I don't really have any 'guilty pleasures'. Unless what you're into is very taboo, I believe enjoyment is best experienced without guilt.
13. What is one movie everyone should see?
Notting Hill. Hugh Grant and Julia Roberts in their prime. Hands down the best feel-good romantic comedy out there.
14. What is your typical Sunday like?
These days I'm up early. I'll grab my morning coffee, binge watch the NBA (probably going to have to find a replacement comp now) then I'll hit the gym, followed by lunch with whoever's awake. My friends are usually dead, so more often than not I end up spending Sundays with the fam.
15. If you could live anywhere else in the world, where would it be?
I'd move to New York in a heartbeat. There isn't anywhere else in the world I've been that matches that city's diversity and energy. Not to mention, I really miss watching SportsCenter in the morning.
16. What makes someone a real Hongkonger?
Not sure I'm one to say: given that I went to an international school and am not originally from here [laughs].
17. What is one song you know all the lyrics to?
We didn't start the fire by Billy Joel. A friend and I learned it just so we could sing it from the bartop at Carnegies. Time well spent.
18. If you had to describe Hong Kong in one word, what would it be?
'Home'.
19. What's your favourite childhood memory?
Early morning hockey games during the weekend, immediately followed by a visit to the closest McDonald's drive-through. As for my order — sausage and egg McMuffin, no cheese!
20. What is your favourite scent in the whole world?
Fresh grass on a cool morning, following a rainy evening.
21. Who is the best teacher you've ever had, what is one important lesson that they taught you?
My high school PE teacher Mrs. Grant. She'd always say I was the "biggest waste of potential." That didn't resonate with me back then, but nowadays I make sure I never hear that from anyone.
22. What is your unique party trick?
Don't have one — I just try to out-drink everybody [laughs].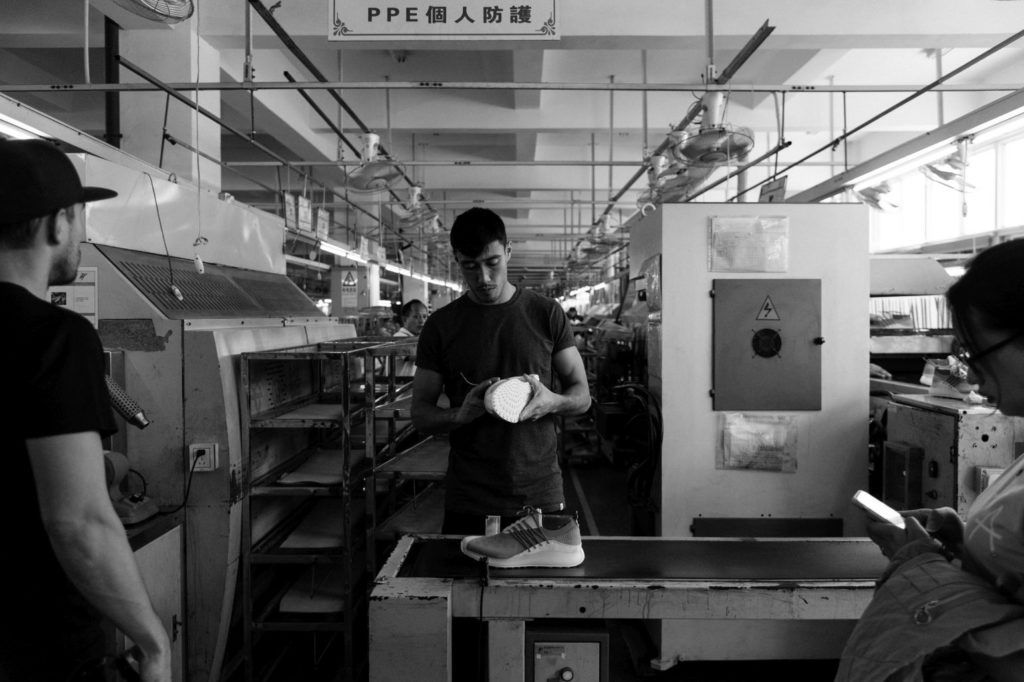 23. How many pairs of shoes do you currently own? Which do you wear the most often?
Obviously, I have a pair of Lane Eight AD 1 trainers in every colour but also keep quite a few sentimental models from my time at Adidas. In total, I'd say around 30 or so. Nowadays, I wear the AD 1 almost exclusively: my go-to colourway is the 'Pale Birch'.
24. How many countries have you been to?
Not sure. I can definitely tell you how many I've lived in: Korea (twice), Taiwan, Thailand, Hong Kong (thrice), England, Vietnam, and the U.S.
25. Have you ever experienced love at first sight?
Nope. Is that even a real thing?
26. If you could invite any five people in the world to your dream dinner party, who would they be?
Just the same old squad from the high school days.
27. What is the last dream you remember waking up to?
Honestly? Every night I have insanely vivid dreams which are simply too 'wtf' to share on the internet.