Hong Kong is a place brimming with talented and intriguing people. Each week in 27 Questions, we get up close and personal with the city's notable personalities, learning about their whims, aversions, pivotal life moments, and hopes and dreams — all in roughly the same duration it takes to sit through a two-minute speed date.
Somewhere along the way, the humble act of treasure hunting from all kinds of thrift stores caught its big break in the luxury world. In fashion-obsessed Hong Kong, shopping secondhand made a greater name for itself once there were sophisticated-enough retailers in the region dedicated purely to pre-loved pieces — especially with the growing option to do so online. Here at home, there's Hula, a pre-loved luxury retail platform, stacked with designer womenswear pulled from the sartorial treasure chests of the city's most well-heeled urbanites.
The fashion industry is notorious for the amount of textile waste it produces each year, precisely 10 percent of global carbon emissions. Its' a figure no one knows better than Sarah Fung, who spent a decade in luxury retail, witnessing first-hand the impact of the endless chase for new trends and cycles in the retail space. There is a continuous motherlode of new clothing, most of which are instantaneously discarded brand-new or discounted as soon as new collections hit the runway. Realising there was a wardrobe of opportunity for these pieces instead of the sale bin, the Central Saint Martins-graduate swept up these designer pieces and, along with still price-tagged pieces sourced from the bursting closets of friends, curated the first collection for her pre-loved luxury retail business, Hula. 
In a single sentence, Hula is the place where pre-loved luxury finds meet affordable pricing: most of the collection is priced up to an attractive 95 percent off the retail price. However, it's all part of the pre-loved luxury retailer's efforts to promote a circular fashion economy (hence, a 'Hula hoop'), a practice that repurposes and prolongs the life of a single item by keeping it moving between users and new buyers. This works extremely well with pieces from the luxury landscape since so many come from respected high quality global brands and are made to last. Apart from the great prices and well-vetted authenticity — done by AI technology Entrupy or with items bought from a trusted list of invited sellers — once in a while a rare vintage gem sifts through. It's an especially exciting thought considering the return of many archival pieces on trending lists in the last few years.
From the online marketplace from which it first started, Hula has now expanded into a retail warehouse in Wong Chuk Hang since 2019, where the roomy 3,500 sq.ft. space is filled with countless mint designer pieces from over 750 brands and counting. More recently, the consignment retail concept also launched its first pop-up in the heart of busy Central, with a beautifully arranged boutique set-up displaying the vast selection of brand-new styles (still with price tags attached) and covetable vintage pieces. Ever curious to find out more, we sprang on the Hula founder with our signature rapid-fire interview, covering topics from her first job to her favourite words of wisdom; and even delved a little into the gems of Fung's own closet.
Name: Sarah Fung
Age: 46
Neighbourhood: Wong Chuk Hang (work) and Sai Ying Pun (home).
Occupation: Founder and CEO of Hula.
1. What is your life motto?
"Glass half-full and not half-empty."
2. Who is your role model?
Sarah Blakely, founder and CEO of lingerie label 'Spanx'. She's a self-made billionaire who didn't go to college and was selling fax machines for a living previously — it shows you that anything is possible.
3. What is your drink of choice?
If I am feeling good, hot water with lemon, otherwise its Champagne.
4. Are you a morning person or a night owl? 
If I've had enough sleep then I love getting up early and being productive, but I can also stay up all night long to work.
5. What was your first job? 
Working in my mum's beauty salon at the age of 14 years (it was totally child labour!).
6. If you could only eat one thing for the rest of your life, what would it be?
Rice… but can I at least eat it with something else?!
7. What are the top destinations on your bucket list? 
An eating holiday driving around Italy, a safari in Africa or glamping in Oman.
8. What is your biggest guilty pleasure?
Alcohol, cheese and sugar: Bad, bad and very bad!
9. What is your typical Sunday like? 
Sunday is usually my 'stay at home day' — I like to wake up late, eat brunch with my husband on our balcony, work out, chat with my sister in the UK, eat a light dinner, then watch a couple episodes of our favourite shows.
10. What energises you about your work?
My wonderful staff and customers.
11. Which moment in your life would you most like to relive?
 Some of the best parties I had when I was in my mid-twenties.
12. Which phone app do you think more people should know about?
TakeTaxi App — it translates all the Hong Kong street names into Chinese. But my all-time favourite app that many people probably already have is Shazam. It's so clever!
13. What is your unique party trick?
I can bend back to touch my toes with the top of my head (maybe I should say I 'used to' as it's been a while).
14. If you had to describe Hong Kong in one word, what would it be?
Energetic.
15. What is the best meal you've ever eaten in Hong Kong?
Bo Innovation – it was such interesting twist on Cantonese food.
16. What would you do if you won the lottery? 
I would buy my dream property, travel, invest in female-founded businesses and start a fund aimed to help the underprivileged and mentor young girls.
17. What is your favourite scent in the whole world?
Fresh cut grass.
18. How many pairs of shoes do you currently own? Which do you wear the most often?
I own around 40 pairs of shoes, I wear my black Vince leather slides most often right now as I had an operation on my foot earlier this year and they happen to be the most comfy.
19. What was the best gift you ever received?
My vintage engagement ring from the 1890s.
20.What's a relationship deal breaker for you?
If the person doesn't make me laugh.
21. What's your favourite tradition? 
Christmas Day has to start with a morning Mimosa and end with a Baileys after dinner.
22. What's your spirit animal?
A tiger.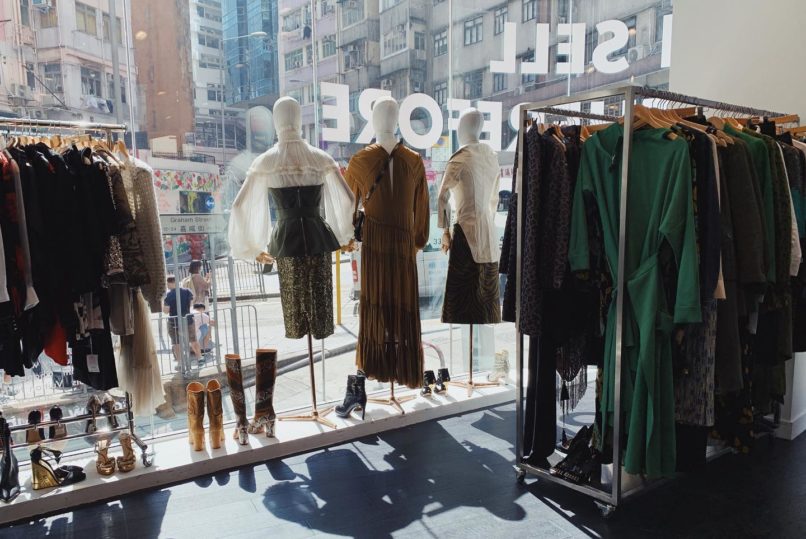 23. Who is the best teacher you've ever had, what is one important lesson that they taught you? 
My mother; she said a lot of things that might not have been so good… but one thing she told me that really resonated was: "[you need to] live your life as fully as possible. Travel, study, never rely on a man to bring you happiness and don't settle down too fast." Seems like normal advice, but from a Chinese mother (who didn't do any those things) these were words of complete and utter freedom, and I will always remember that.
24. What's your favourite childhood memory? 
Singing with my sister or mum.
25. Do you have any favourite tattoos or special birthmarks? What is it? 
I love the little mole on the tip of my nose and a tiny hole near my tear-duct that people often mistake for an eyelash (which I don't love so much)… yeah, weird.
26. When was the last time you drove a car? 
14 years ago in London… and it was the last time I crashed one too.
27. What is your biggest regret in life?
That I didn't start Hula sooner!