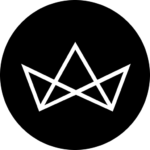 27 Questions: Stanley Wong (anothermountainman), founder and creative director of 84000 Communications
Hong Kong is a place brimming with talented and intriguing people. Each week in 27 Questions, we get up close and personal with the city's notable personalities, learning about their whims, aversions, pivotal life moments, and hopes and dreams — all in roughly the same duration it takes to sit through a two-minute speed date.
For those in-the-know, our 27-questions interview series is titled in a very specific way. 27 questions, colon, followed by the name, the title, the occupation. Our interview with Stanley Wong, however, introduces a particular dilemma; a dilemma that aligns in perfect synchronicity with the path-less-taken trajectory Wong has wandered through in work — and in life. To start, he has two names — for the uninitiated, anothermountainman is his artist pseudonym — and an unending, laundry-list of occupations, each with as much heft, meaning and impact as his current bread-and-butter: Founder and creative director of 84000 Communications.
An advertising veteran, Wong cut his teeth first as a graphic designer before embarking on a fifteen-year journey through the greats in creative directorial roles: J. Walter Thompson; Bartle Bogle Hegarty; TBWA. Never constrained to a single medium, Wong flits easily between photography, film, spatial design — with stints in fashion, too. This is a man who truly lives his work; the threads of the professional and personal interwoven in ways that spell true, lived-in passion. His latest venture as the founder of 84000 Communications, too, unveils a facet of his own personhood. 84000, to consummate Buddhists like Wong, represents infinity; of vastness. The number of Dharma doors to eternal enlightenment.
Rifle through Wong's modus operandi — from his early 1990s work for the MTR and poster designs for Wong Kar-wai's 'Chungking Express' to logo branding for HKTVMall — for a deep-dive into visual landmarks you've most likely burrowed into memory. Perhaps his most lauded, the two-decade-spanning 'redwhiteblue' series — which centres the red-white-blue striped tarpaulin as a running motif — underpin Wong's Hong Kong-centric philosophy; one that continues to define his intentions and aesthetic as someone christened the 'social worker of visual communications'.
Pure aesthetics, then, was and will never be the goal.
"I was honoured to win the DFA's 'World's Outstanding Chinese Designer 2020",' said Wong, in conversation about the prestigious nod from Hong Kong Design Centre. "I am quite a departure from their usual recipient as my work focuses on the social values in creativity rather than just aesthetics." It would come as no surprise, then, when Wong's work — specifically, a signed-and-numbered series of 60 prints from his 'when i see mountains, they are mountains' piece — appeared on the 'Design Trust: Critically Homemade' rota, a micro-initiative produced as a balm against the backdrop of the COVID-19 pandemic in Hong Kong, with proceeds going to Design Trust's grants and community-based work.
"My work explores how we look at the world, and with the current pandemic situation, urges people to take this opportunity to relook at the way we live our lives," said Wong. "This is such an important time for the creative world where we need to look at the social value and good in what we are doing rather than focussing solely on commercial gain."
At the heels of Wong's incredible win as DFA's World's Outstanding Chinese Designer of 2020, we caught up with the multi-disciplinary artist on everything from his trash-collecting quirk to his philosophy about work, life and love.
Name: Stanley Wong, anothermountainman
Age: 60
Neighbourhood: HKU
Occupation: Founder and creative director of 84000 Communications
1. What is your life motto?
'Some people see things as they are and ask why. I dream of things that never were and ask why not,' a quote taken from Irish playwright George Bernard Shaw.
2. Who is your role model?
Bada Shanren — translated, this means 'Eight Great Mountain Man' (八大山人) — a painter and calligrapher from the Ming and Ching dynasties. This is where my artist pseudonym 'anothermountainman' comes from.
3. What is the best thing in or about your apartment?
Two things of equal importance: The first, solid teak wood wall panels; and the second, my very humble art collection with works by Chunya Zhou to a Patrick Caulfield silkscreen painting to my wife's calligraphy.
4. Are you a morning person or a night owl?
Both! When I was working at an advertising agency, I insisted on starting work at 9:30am sharp every morning — even if my previous day ended at 1am whilst brainstorming with the team or 5am on-set for a TV commercial.
5. If you could only eat one thing for the rest of your life, what would it be?
Lotus root, cooked in every different way!
6. What is the top destination on your bucket list?
London, I've been there more than 50 times as a younger man. Also, Kyoto, a place I first visited 20 years ago; it is my second home now.
7. When did you last ride the Star Ferry? What were you doing/where did you go?
Two weeks ago. I took the ferry after attending an art performance at Hong Kong Cultural Centre.
8. What is your biggest guilty pleasure?
Collecting rubbish along the street — from a piece of left-behind kid's homework, to dim-sum basket paper, to flip-flops on the beach, to a monkey's skull in a reservoir. I have done this for more than thirty years.
9. What is one movie everyone should see?
'Apocalypse Now' by Francis Coppola. It is the most impactful war movie I have ever seen. If you want to know more about the movie, check out the making-of documentary film by [Coppola's] wife, Eleanor Coppola, entitled 'Hearts of Darkness: A Filmmaker's Apocalypse'. From this documentary, we understand how crazy it is both inside and outside of the movie world.
10. What is your typical Sunday like?
The same as weekdays. Work is life, life is work… I do not separate work from my private life, honestly.
11. Which moment in your life would you most like to relive?
I have a few different moments as I cannot weigh one of these moments as more important than the other.
The first; walking in Hyde Park. So many elements to take in, from the nature, The Serpentine and the Diana Princess of Wales Memorial Fountain to elderly people swimming in the lake, royal horse guards training, people walking across the park and back to work — all within the centre of London!
The second; a visit to Rengeoin Sanjusangendo (三十三間堂) in Kyoto. A Buddhism zen 'heavenly' experience when watching the 1001 standing thousand-armed kannon (guanyin).
12. If you could live anywhere else in the world, where would it be?
When I was younger, London, for its art and cultural inspirations. Now, Kyoto, for its zen, quietness and purity; a mix of tradition and modernity.
13. What is one song you know all the lyrics to?
John Lennon's 'Imagine'.
14. Where do you go when you want to be alone?
Anywhere from rough to zen, from run down to glossy, but always with my camera.
15. If you had to describe Hong Kong in one word, what would it be?
Street-smart.
16. What's your favourite childhood memory?
Winning the bronze award from the upper class photo competition in my secondary school. I was only 15 and used a camera borrowed from a schoolmate. The shop owner helped me to load the roll of black and white film into the plastic box full auto (toy-like) camera. Haha!
17. What is your favourite scent in the whole world?
Buddhism sandalwood.
18. Who is the best teacher you've ever had, what is one important lesson that they taught you?
Katsumi Asaba, a Japanese graphic designer. He is my spiritual teacher and good friend. I have learnt many things from him: creation, passion, devotion and determination.
19. Do you have a catch phrase?
Why not? For both work and life.
20. How many countries have you been to?
Around 30, I would guess.
21. Would you rather never be alone for a single moment, or be alone for the rest of your life? Why?
I am fine with being alone, either for a short or long time. But to be alone for the rest of my life and not be able to take care of my wife or engage with students? Not possible!
22. What would you do if you won the lottery?
I would still be doing everything the same way I have planned. Maybe I would buy my wife dinner [more often] if the money could cover it!
23. What was the best gift you ever received?
God let me have my wife.
24. When did you feel that you 'made it'?
Never. In life there is no clear starting point and there is no absolute ending. Everything comes to a comma, not a full stop.
25. If you could snap your fingers and fix one thing about the world, what would it be?
People's egos and greediness.
26. A genie gives you three wishes — what are they?
No war. No hate. No fighting.
27. What's your spirit animal?
Not an animal. I am a big tree — hopefully in Hyde Park — providing shade to people, exchanging oxygen and carbon dioxide with humans and creating harmony together.
Experience anothermountainman's TIME WILL TELL exhibition virtually here and Design Trust: Critically Homemade's e-shop here.