Hong Kong is a place brimming with talented and intriguing people. Each week in 27 Questions, we get up close and personal with the city's notable personalities, learning about their whims, aversions, pivotal life moments, and hopes and dreams — all in roughly the same duration it takes to sit through a two-minute speed date.
Eat clean. Stay active. Meal prep. Whether you admit or not, these New Year Resolutions — the iconic trio — made back in January, are now far out the window. They say that 21 days is all it takes to build a habit and yet, sometimes it's difficult to stay on track — you just need that cheat day, be a burger or a snooze and something — anything — other than the same meal you had yesterday. Meal-prepping is not as easy as they make it out to be.
But perhaps it can be — and it all lies in finding the right type of food. The core concept behind Eatology, a premium meal-planning service founded in 2015. Apart from an enlisted list of specialists and certified dieticians that discerningly measure out nutrient-packed meal programs to meet the criteria of specific needs and lifestyles, there's the latest addition to the team, chef Vincent Leroux (formerly of The St Regis Hong Kong). Which also means, delicious, Michelin-grade food now to be expected packaged in that iconic purple tote that arrives on the dot every am just in time for your morning coffee brew.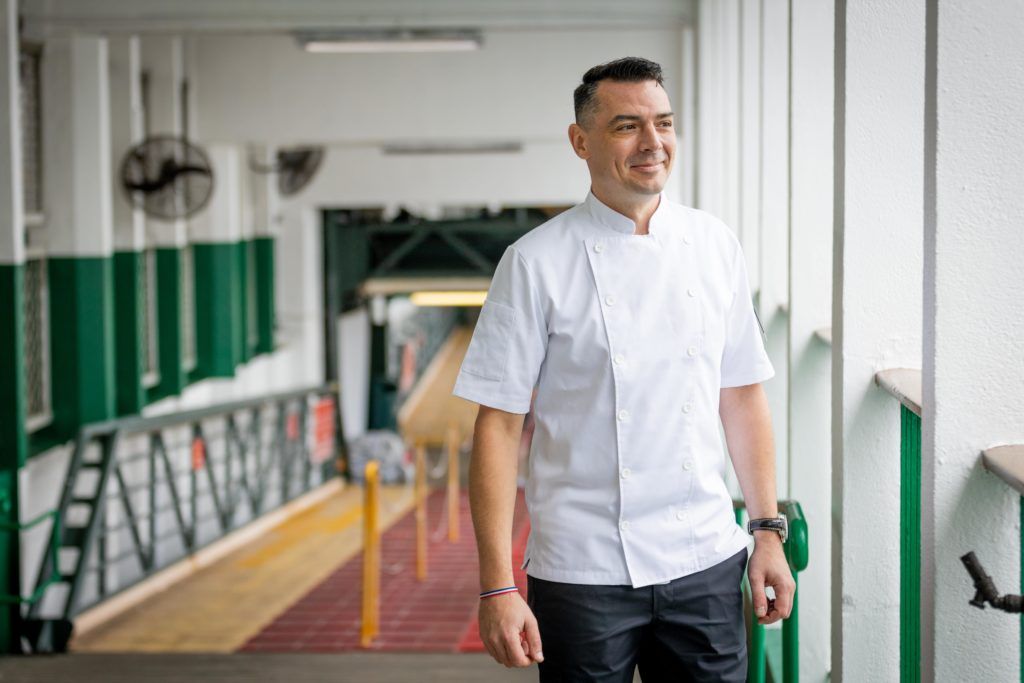 It's not just prestigious hotel training that's marked upon chef Vincent's resume, who also counts multiple stints across Michelin-starred kitchens from Paris and Switzerland in Europe all the way to the Carribean and Saudi Arabia. An honest dedication to each ingredient has guided chef Vincent's culinary techniques thus far, not only via sourcing market-fresh, organic ingredients from quality suppliers but a deep personal devotion to the process of farming his own product — shown in the well-maintained, home-grown vegetable garden where he is titled 'City Farmer'. A quick browse through chef Vincent's Instagram (@VincentLeroux) will teach you some neat veggie facts like, did you know that the best way to prepare broccoli is by gentle steaming?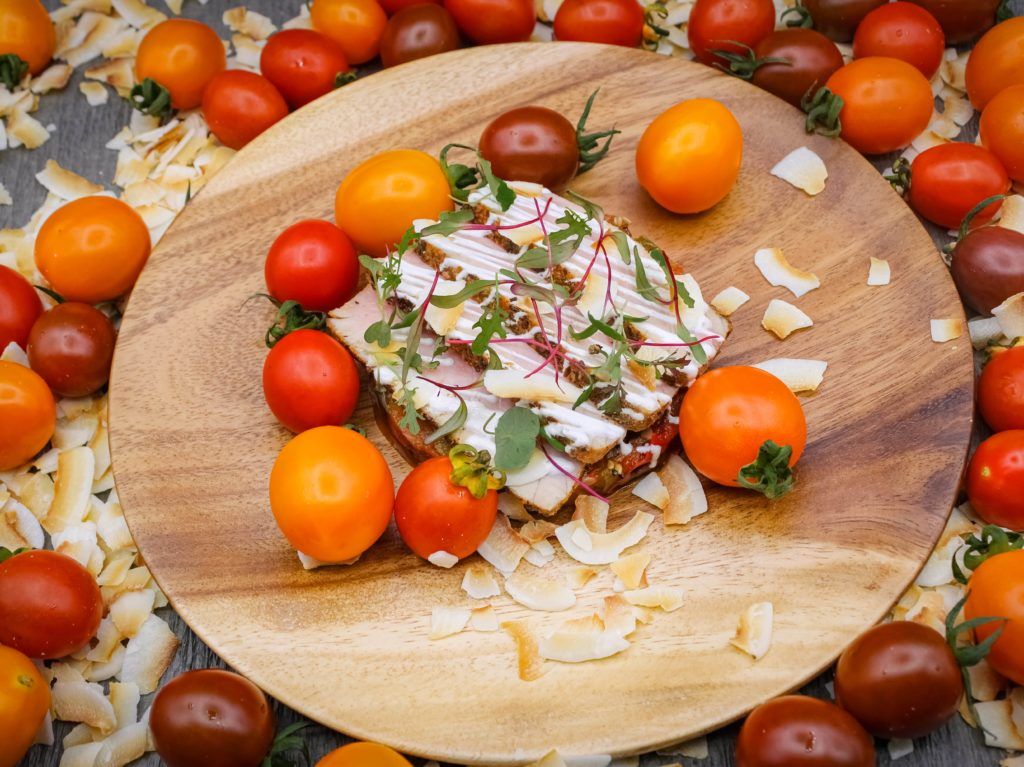 To add the joy and excitement back into prepped meal plans — especially important when your three meal a day arrives in pre-packaged paper boxes — chef Vincent dedicates fully to the arduous task that is recipe testing; endless trials and tribulations to make sure that in each creation, ingredients are flavourful, tempting for more and packed with nutrients that make you feel good. Food safety has also become a new facet to explore, given the long hours between the time the meal is cooked to the final consumption during dinner.
"My grandmother used to tell me: 'Not only must you eat, you must eat well'," reminisced chef Vincent. "By teaming up with Eatology, I've found the perfect fit with my cooking philosophy. Every detail of the cooking process is considered to achieve complete food integrity."
Luckily, chef Vincent's years of expert training has proven favourable; his new gourmet menu at Eatology is the culmination of his global experience. There's the tuna a la nicoise, rich with omega 3 and packed with vitamin B12, a light and refreshing snack for mid-afternoons; spicy orange beef, beautifully prepared and rival the refined dishes served upon the white-tableclothed, high-brow establishments; and a heartwarming Chinese style chicken soup with walnut and mushroom that we're sure will be a nostalgic reminder of home kitchens.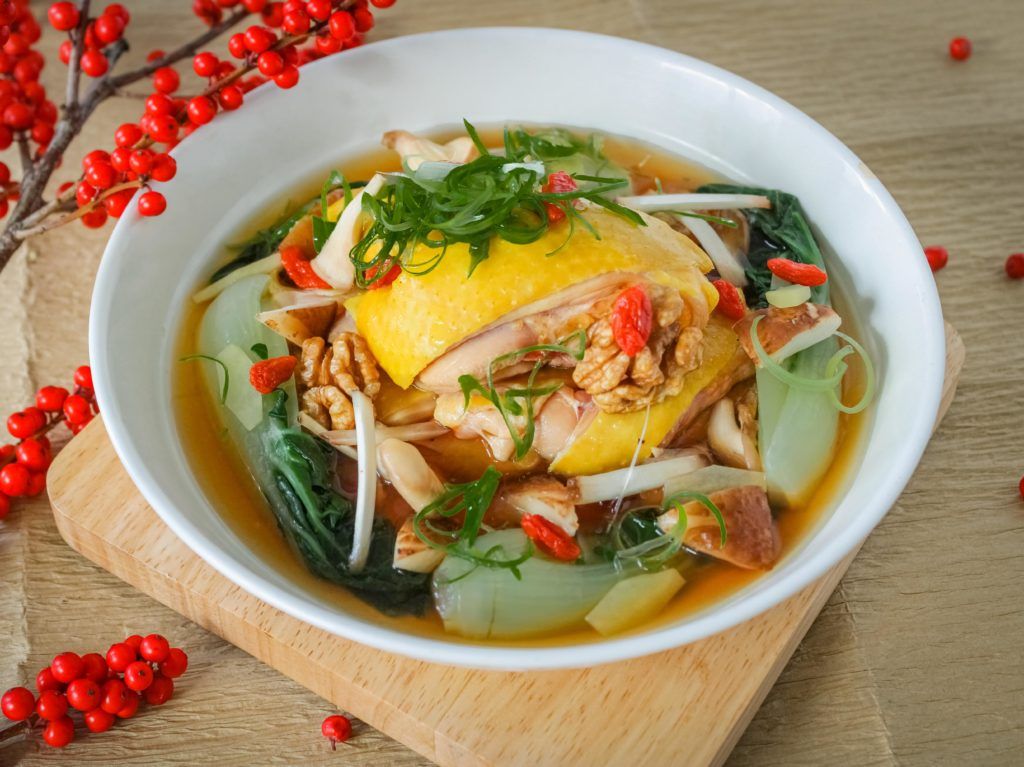 "With Eatology, we are here to help you love eating healthy — not only for the good that it does to your body, but also it simply tastes amazing!" chef Vincent explains.
Ever interested to know about chef Vincent, we subject him to our signature interview, rapid-fire style, to learn more about what he loves to eat on the daily and whether he, too, meal-preps at home.
Name: Vincent Leroux
Age: 42
Neighbourhood: Happy Valley
Occupation: Culinary Director, Eatology
1. What is the best meal you have ever eaten in Hong Kong?
Xiao lang bao (I'm a fan!). Just one bite of happiness.
2. What was your first job?
Commis 1 (First Cook) in Sofitel Sevres Paris, where I learned how to cook, to an extremely high standard with great expectations from chefs and guests. I also learned how to become a man.
3. What is your drink of choice?
Margarita on a beach.
4. Are you a morning person or a night owl?
Definitely morning. I wake up at 5am every day except for Sundays.
5. Do you have a catch phrase?
Small details make a difference.
6. What is your typical Sunday like?
Muay Thai with my wife in the morning, shower, lunch on the beach front or terrace, or BBQ with my very close friend or a foot massage.
7. How often do you prepare your own meals?
Once generally. A dinner during the weekday.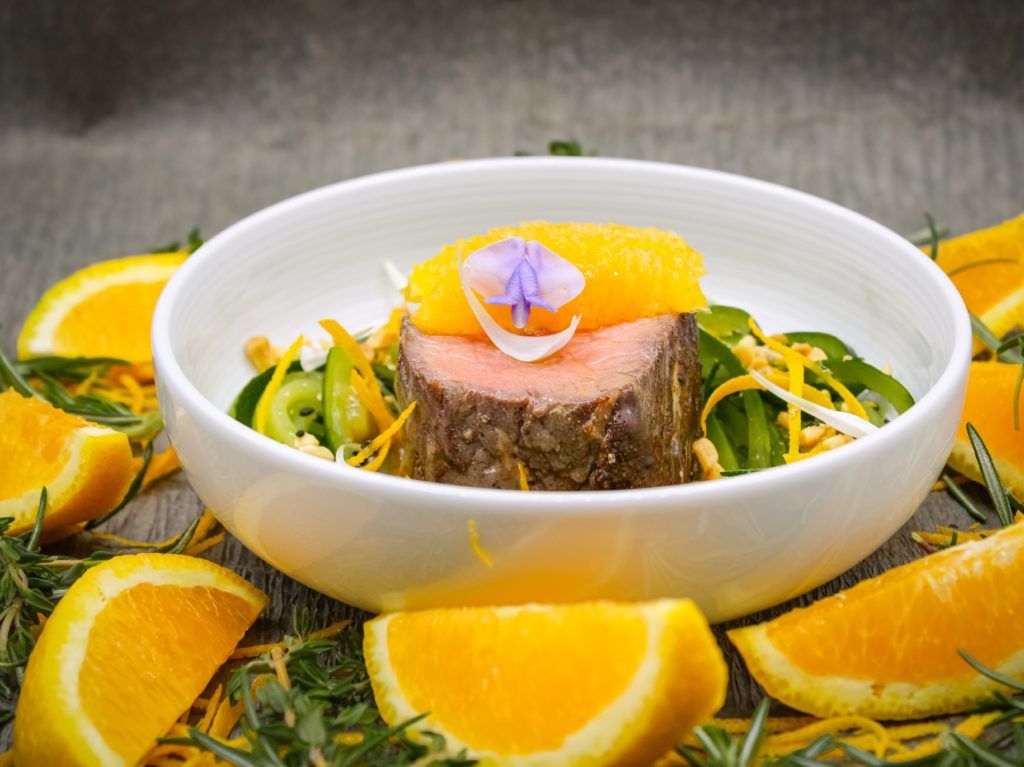 8. If you could only eat one thing for the rest of your life, what would it be?
Pho.
9. What makes someone a real Hongkonger?
Wait in line at a bus station or wait 2 hours to have a lunch.
10. What do you hate most about living in Hong Kong?
The noise.
11. What is the top destination on your bucket list?
New York.
12. Where do you go when you want to be alone?
To the middle of the sea.
13. Who is your role model?
Chef Thierry Marx, he has actually opened a free cooking school in France. He was also the first in France to work and explain the details of molecular cooking.
14. What is the best thing in or about your apartment?
My giant leather hippo Rodolf.
15. What shoes do you wear most often?
Onitsuka Tiger. I have at least 6 pairs.
16. What would you do if you won the lottery?
I would travel everywhere around the world to learn about cultures, share moments and discover the world.
17. When did you last ride the Star Ferry?
6 months ago to do photo shoot for chef jackets from Chefskills, a brand for modern kitchen workwear.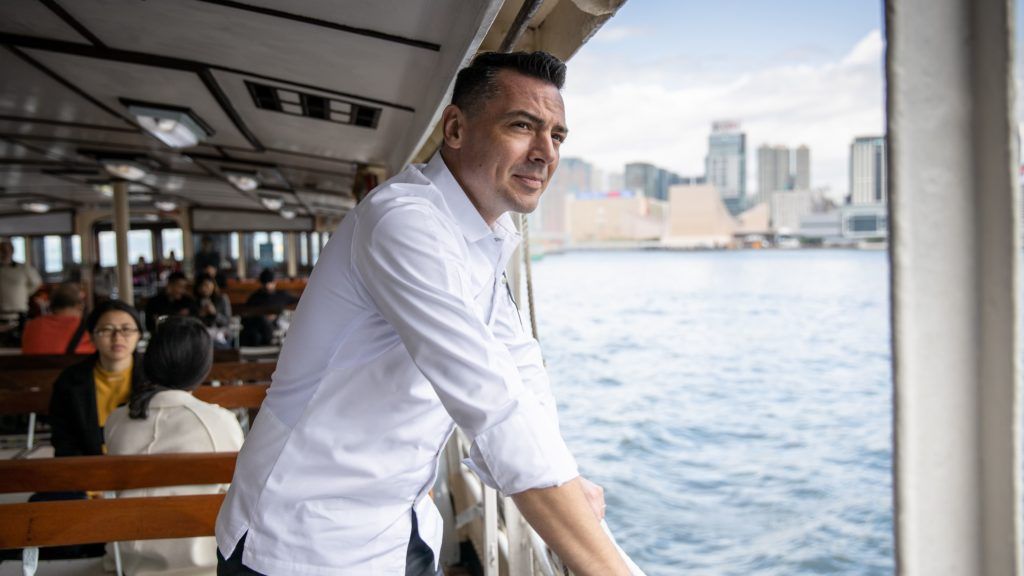 18. What is your biggest guilty pleasure?
Chocolate hazelnut.
19. If you could invite any five people in the world to your dream dinner party, who would they be?
Steven Spielberg, Laurent Gerra, Victor Hugo, Ray Charles, Barack Obama.
20. Which moment in your life would you most like to relive?
Madagascar experience. It was a wild experience with mother nature.
21. What is your greatest fear?
SNAKES.
22. What is your biggest regret in life?
To be far away from my family.
23. What was the best gift you ever received?
My wife.
24. What is one song you know all the lyrics to?
Cotes Obscur (I'm into French hip hop).
25. What's your favourite childhood memory?
Family dinner. It would usually last 3-4 hours.
26. Who is the best teacher you've ever had, what is one important lesson that they taught you?
Mr Badetz, my culinary teacher. He taught me how to become a mature person.
27. What is your life motto?
"Nothing is impossible."