In this edition of 'How to Succeed', we speak to Christopher Liang — CEO and Chairman of Paragon Trading Asia and Ciel Watch — on his journey from social drinker to beverage distributor and how success is a by-product of diving headfirst into something you're really, really passionate about.
Unlike the very pitstops the following passages hope to divulge, the big W's in Christopher Liang's life and work do not oscillate adjacent to answering the who, what, when, where, why — and sometimes how. Rather, Liang's W's are much more fun: it's the wines, whiskies, water and watches that really hold his attention these days.
Because those overfilled glasses of Pinot Noir you swish, sip and nurse every evening? Their journey from late-summer vines to the top of your kitchen counter is one that takes logistics; takes expertise, know-how and someone at the other end liking, then purchasing said wine for your eventual enjoyment.
Paragon Trading Asia, for which Liang leads as CEO and Chairman, does just this.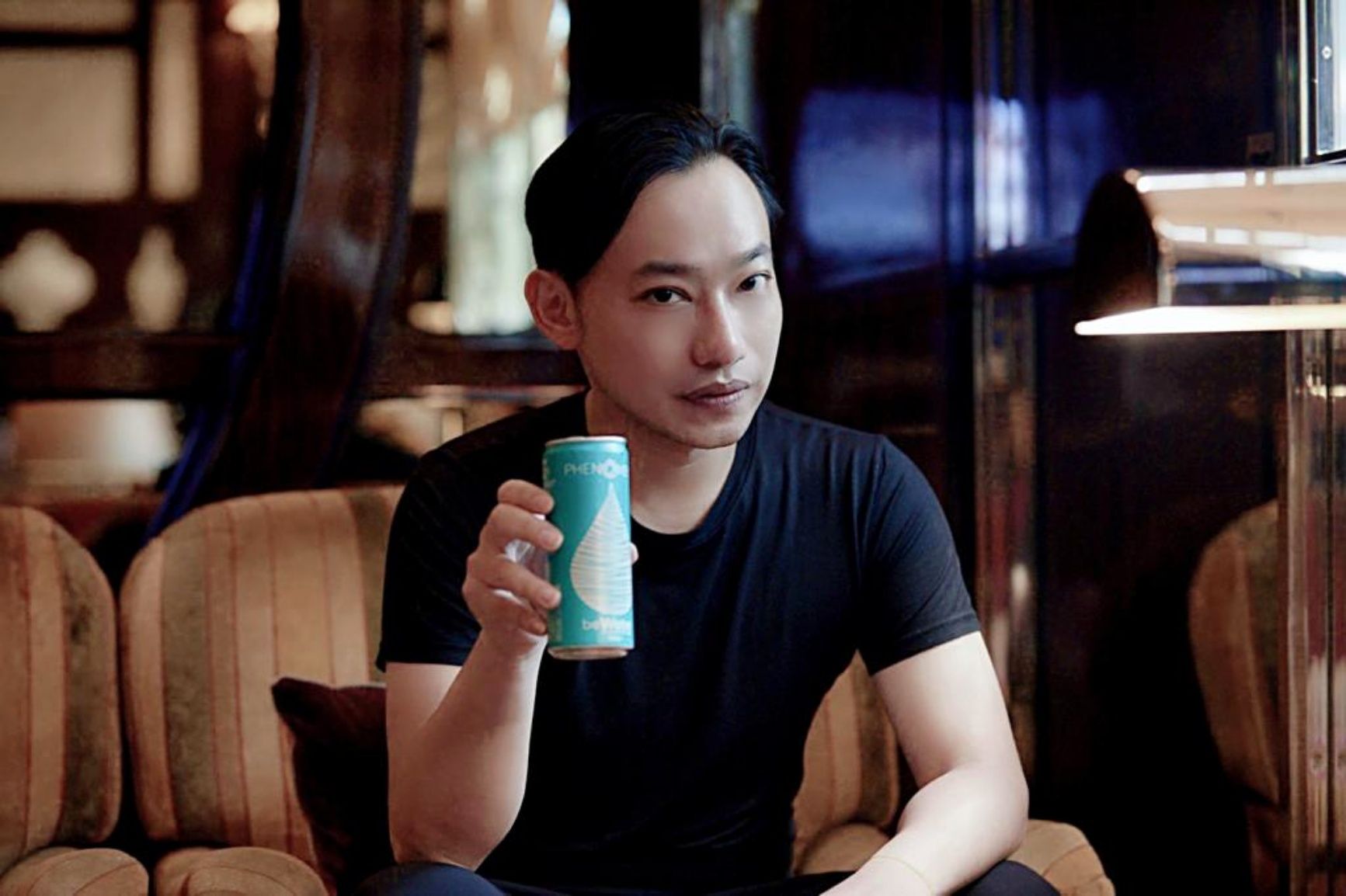 Helming a drinks portfolio that includes the finest hand-harvested wines from New Zealand, spirits from Ireland and premium, plastic-free water backed by a Fortune 500 company, Paragon Trading Asia imports only the very best from each category for the Asia-Pacific market.
But, like all gentlemen of culture, Liang has interests well beyond whatever's printed on his business card.
He might be clutching two fingers of Irish Silkie at the ends of his fingertips, but look wrist-ward and you'll be confronted with yet another time-forged passion: Swiss watches. Ciel Watch — "'Ciel' means 'sky' in French," explains Liang, "and just so happens to be one of my favourite colour as well as a homophone of my initials!" — is Liang's own private-label Swiss watch brand and a testament to his demonstrated love for things of quality, of craftsmanship. Of things that conquer time itself. Of things that last.
Paragon Trading Asia's Christopher Liang drinks to success: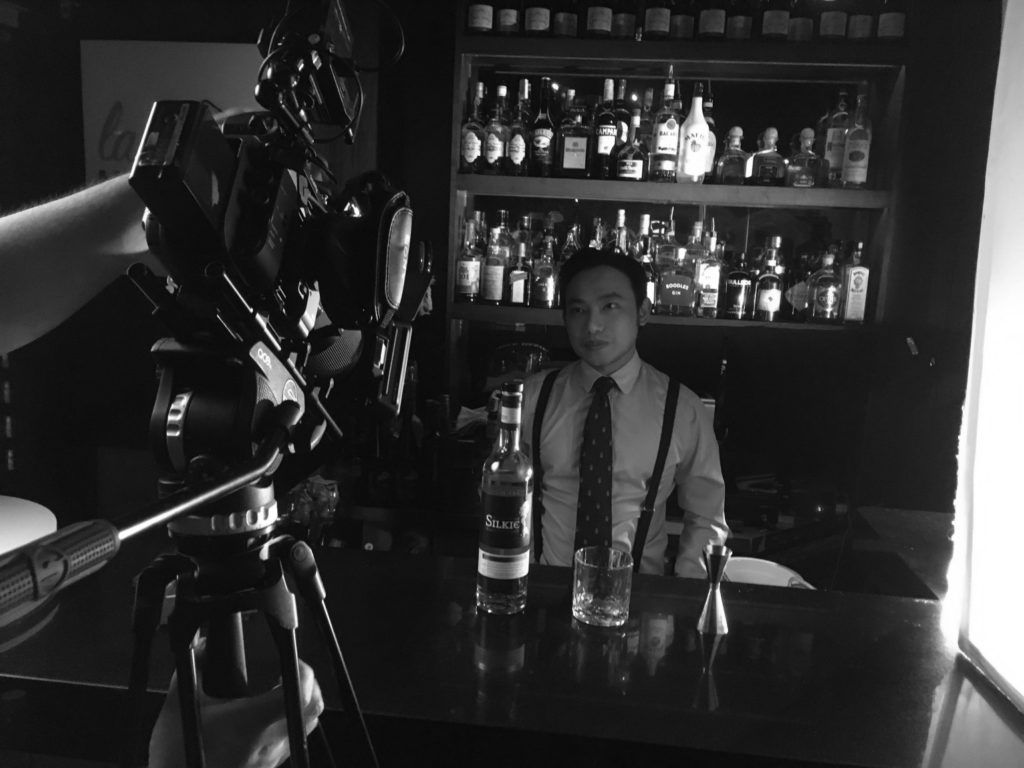 Paragon Trading Asia has hands in fine wines, whiskies and premium water. Can you give us a brief recap on the highlights of these categories? Any personal favourites?
Our wines are from the Wairapapa Wine Country of New Zealand, which is on the Southside of the North Island, about 40 minutes away from the country's capital, Wellington. Our whiskey and gin are distilled from Carrick, Ireland's Northern-most county and our premium water is produced in Vietnam using Japanese and American technologies. Our wines are currently considered one of the best wines in Asia, our whiskeys some of the best in the world and our water has recently been confirmed to be the best tasting and purest water in South East Asia.
Tell us about a significant point where you truly began to feel recognised, that you've "made it".
Our wines began to become internationally recognised in Asia starting circa 2019 with core partners including Watsons, MGM and Dan Murphy's purchasing our products by the pallet. Our whiskies and spirits began to take off in early 2021 after winning several International Competitions at the Gold level (notably the San Francisco World Spirits Competition) and we managed to get investments from Asahi as well as conclude a major distribution package with PreissImports for the North American market, currently the biggest territory for whiskey consumption worldwide. Our water began to gather traction last year when, in partnership with Ball Corporation, a Fortune 500 company, successfully expanded throughout a network of leading international hotel groups including the Intercontinental, Accor Group and New World hotels as a more eco-friendly alternative to plastic bottled water for an avant-garde and ESG-conscious vibe.
What, in your professional opinion, makes for a bottle of wine worth investing in?
We feel that wine which has been rated by notable sommeliers and MW (Masters of Wine) to be in the developing stage and have a large drinking window would make worthwhile investments as an appreciating asset class.
You've recently launched a private-label Swiss watch. Can you tell us about it and the inspiration behind developing it?
We had always taken an interest behind the intricate craftsmanship of quality timepieces, and took the opportunity to develop our own private label when the opportunity arose to have our own watch handmade in the classic way using high grade Swiss movements. We are convinced that timepieces which are exceptionally well made are getting rarer to come by and would never go out of style.
Watches, like wines and spirits, deal with quality, craftsmanship and time-forged expertise. Was there a moment or event that really influenced you to become involved in this world of collectibles?
We were always a passive collector of fine wines and watches in the past, and my position now as a producer, brand ambassador and brand owner of a selection of world class products is a natural continuation of our interest in collecting fine and rare items possessing high upsides.
In the course of your career, describe one of the toughest or most challenging experiences you've been through. What was the most valuable thing you learned?
Frankly speaking from our view, with the exception of 2018, it has been a very challenging environment to maintain our existing operations let alone develop new lines of business due to the risks associated with protests, lockdowns, COVID and any combination of the three. Throughout this unexpected shock to the macroeconomic system, our business partners and ourselves have taken a more conservative expansion strategy whereby we place greater emphasis on our existing product offering that works and sells while distributing resources to continuously improve our production techniques such that more refined production would be the fruits of our next vintage — which is expected to arrive in Hong Kong by June 2022.
Being in the position you are now as CEO and Chairman of Paragon Trading Asia, what's one piece of advice you'd give to your younger self?
"Be passionate about your endeavours and follow your heart so that one is driven to deliver the best creation that one is capable of to the world."
Your crucial tip for productivity? Do you use a particular app? Meditate?
My crucial tip for productivity is to be passionate about one's beliefs, to work with competent specialists and beverage experts for specific tasks and to be adaptable to the changing macroeconomic environment in terms of output volume and products' market coverage.
What does an average work day look like for you? 
Lately, we have been exploring the possibility of increasing sales for our product range through online and e-commerce channels, as well as dedicating a portion of our daily time to plan and create upcoming press releases in addition to maintaining existing client relationships.
What do you like to do when you're not working? How does it help you or how does it make you feel?
I am the chairman of the Hong Kong Wine Culture Chamber, and would normally attend social drinks and mixers to share my love for wine, as well as use such a networking event as an opportunity to relax from the frenzy of a business week.
Now that you have wine, spirits, water and the watch industry conquered, what's the next milestone you hope to achieve?
We feel that these four pillars would be enough for us to develop at this stage, so the next milestone would be to polish each one of them individually such that every product line benefits from greater market awareness, better quality and service levels, and higher sales.
---
Learn more about Paragon Trading Asia's roster of premium wines, spirits and water here and Ciel Watch here.