Hong Kong is a place brimming with talented and intriguing people. In our weekly 27 Questions column, we get up close and personal with the city's notable personalities, learning about their whims and aversions, pivotal life moments, and hopes and dreams — all in roughly the same amount of time it takes to sit through a 2-minute speed date.
Throughout the last decade, Derek Ting has been slowly carving out a name for himself in the independent filmmaking sphere. From his first taste of the performing arts in fifth grade (he starred as Romeo from Shakespeare's 'Romeo and Juliet'), to an acting course during his final year in Cornell, to co-founding Random Art Workshop (RAW) with wife Joyce Yung, Ting is determined to create impactful media that blends cross-cultural elements.
"It's no secret that there's a lack of Asian representation in mainstream media. I want to contribute something new and present a different side of 'the Asian persona'," muses Ting.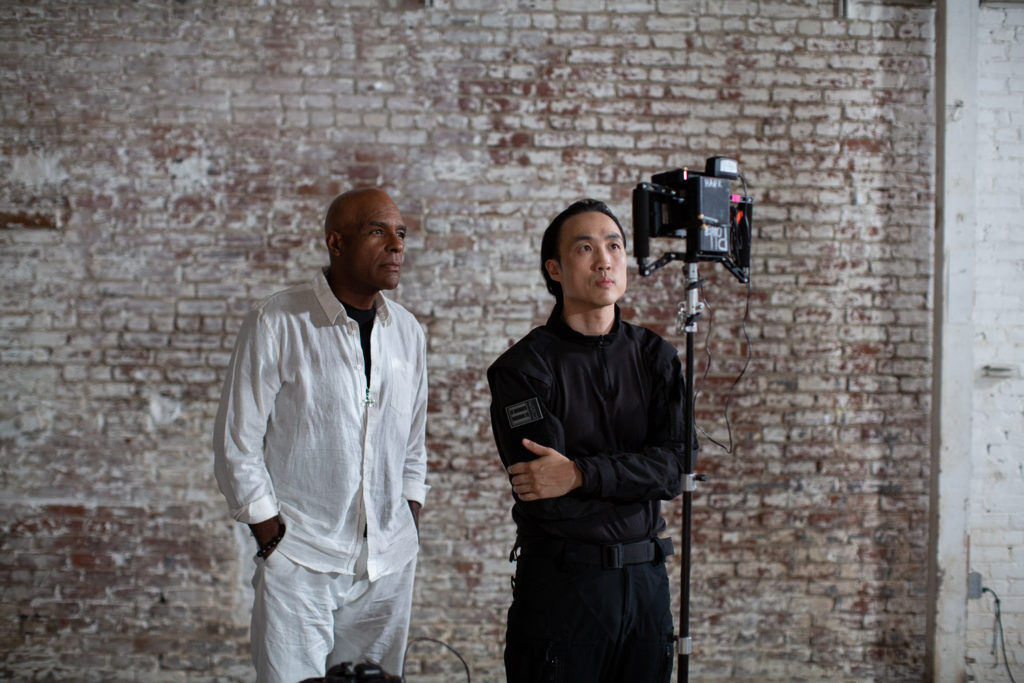 His latest project, the 'Agent' film series, is a three-part sci-fi saga centering around government conspiracies and a discovery of an ancient alien power. While the first two instalments ('Agent Intelligence' and 'Agent Revelation') were filmed in the United States, Ting and his crew will be bringing the action to Hong Kong for the third chapter.
"The bite-sized backstory is that the main character, Jim Yung, was adopted from Hong Kong. 'Agent Allegiance' will see us exploring more of his origin. We're looking to start filming early next year with a 2024 release date," Ting says, "we want to showcase the city in a fun, entertaining manner."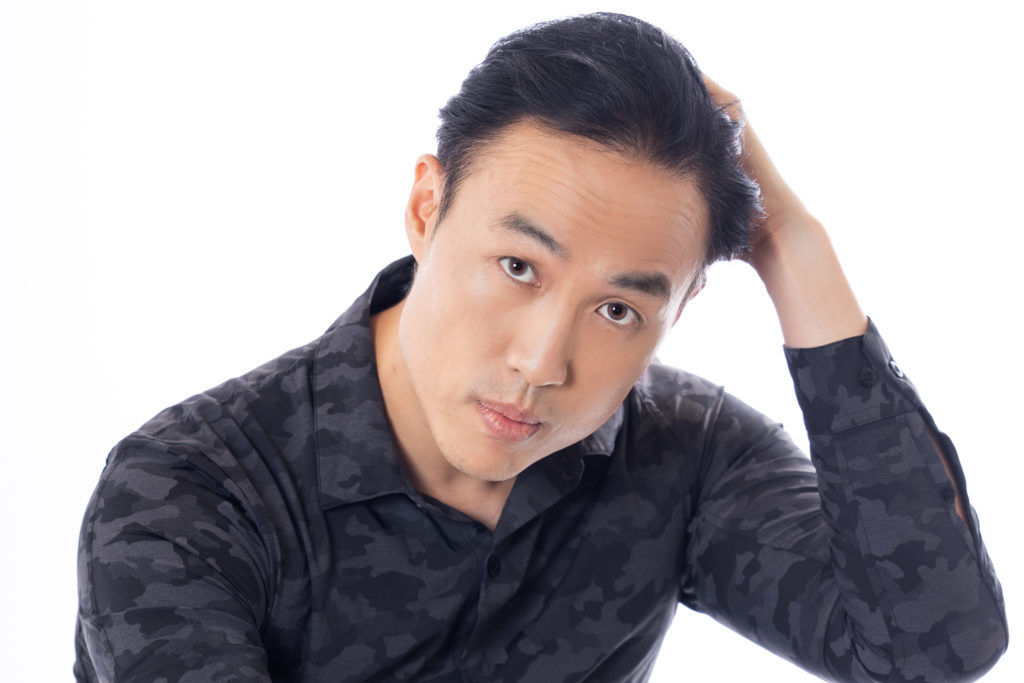 The first of the 'Agent' series is free to view on YouTube while the second instalment 'Agent Revelation' is now available on Amazon Prime. 
Name: Derek Ting
Age: 44
Neighbourhood: The boonies of Hong Kong
Occupation: Creative Director of Random Art Workshop
1. Who is your role model?
My dad. He's a man of few words, doesn't complain and works hard. He's never hesitated to help a friend.
2. What was your first job?
I worked in retail at the mall when I was 14… it taught me how to communicate with people.
3. When was the last time you drove a car?
Here in Hong Kong. A friend of ours was away, and needed to make sure the battery didn't die. I prefer public transportation to get around, it's better for the environment and a good form of passive exercise while listening to a podcast.
4. What is the best thing in or about your apartment?
My Tempur-Pedic bed. The human body needs at least 8 hours of sleep!
5. Which phone app do you think more people should know about?
I've been on 'Clubhouse' a lot recently. I'm considering 'Green Room'.
6. If you could only eat one thing for the rest of your life, what would it be?
Peanut butter toast. I eat one every day in the afternoon.
7. What is your biggest regret in life?
Playing too many video games when I was younger… But at least I have terrific hand eye coordination!
8. How often do you prepare your own meals?
60 to 70 percent of the time. There's something about knowing how your food has been washed, cooked, and what's in it.
9. Your go-to coffee order?
A cold brew with cream.
10. What is your unique party trick?
I actually know a few card tricks. Those are always fun.
11. What is your favourite scent in the whole world?
Fresh pizza.
12. When did you last ride the Star Ferry? What were you doing/where did you go?
I had a staycation at St. Regis, so my wife and I took our son on it. I've filmed it in my second movie 'Always'.
13. What is one movie everyone should see?
Well, 'Agent Revelation', of course.
14. If you could invite any five people in the world to your dream dinner party, who would they be?
Elon Musk, Christian Bale, Christopher Nolan, George Lucas, Barack Obama
15. What is your typical Sunday like?
A mix of work and play.
16. What do you hate most about living in Hong Kong?
The apartments are so small!
17. Have you ever experienced love at first sight? Tell us about it.
I did. My wife! I saw her and knew she was the one! True, long story.
18. What was the best gift you ever received?
Recently I fell and hurt my head. I thought for a second I'd died. I feel any opportunity or chance to live is the best gift. Having said that, when I got a maxed out 16" MacBook Pro for my work, I was definitely happy.
19. When did you feel that you 'made it'?
On the filmmaking side, after I filmed in the desert, I felt like there wasn't a scenario, place, project, or problem that I couldn't handle. I think 'making it' is becoming confident in your own abilities.
20. What's the best or worst career advice you've ever received?
I remember Linus Roache ('Batman Begins', 'Vikings') telling me he thought the best thing about my script was that he could see it when he read it.
21. If you could snap your fingers and fix one thing about the world, what would it be?
Poverty. Things are expensive, and giving people basic needs would end a lot of other problems.
22. Do you believe in astrology? Why or why not?
Yes, I seemingly attract a few certain Chinese zodiacs in my personal life and career. It's strange, but true. I think that Chinese superstitions have been around for many years, and a lot of it is their 'science'.
23. What's the scariest thing you've ever done, and why?
I flew in a RX44 helicopter a number of times with the doors off around Hong Kong to film and shoot photos with Joyce Yung, my wife. It's a very flimsy looking, small helicopter. I wasn't scared, but now when I look back, it wasn't exactly a safe thing to do.
24. What is your life motto?
"If you ain't gamblin' you ain't living", from my first film 'Supercapitalist'.
25. What is the top destination on your bucket list?
I've been meaning to hit Cambodia to see Angkor Wat.
26. What is your biggest guilty pleasure?
Vanilla ice cream.
27. What is one thing you've never revealed to your parents?
Only one thing..?