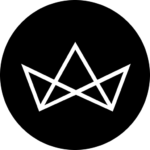 Q&A: Kit Bencharongkul on photography, MOCA gallery, Bangkok's Biennale and his upcoming pop music album
Thai celebrity and socialite Kit Bencharongkul has worn many hats over the years. Labelled as one of the top Thai photographers of his generation – and not yet even 30 – fashion photography is what he's known for, as is his creative role at Bangkok's very own Museum of Contemporary Art (MOCA Bangkok). Founded by his father who is also the gallery's curator, this was a passion that Boonchai Bencharongkul kept hidden throughout the years he was known as the DTAC telecoms tycoon. Finally, he got the chance to let his real passion for art shine, and over the past year, Kit has played quite the role in helping his father shape the overall artistic direction for the gallery.Recently, this has revolved around the gallery's involvement with the Bangkok Biennale, which sees a very interesting exhibition put together by MOCA.
Yet, besides immersing himself in the world of contemporary Thai art, Kit has also been up to some other pretty interesting things in the past year too. Did you know he will now be launching a music career very soon? Lifestyle Asia was even able to have a private listen to the songs and we can say we were quite surprised by his ability to captivate us with a tune. Read further into this exclusive interview to find out more.
What is your role with MOCA? 
My dad is the founder and I'm sort of the creative director. My title changes all the time, either I'm creative director or deputy.. I don't know if deputy director is even a thing?
Basically, it's a family museum so I help my dad oversee everything. I help bring in exhibitions and just sort of control what goes on and what comes in. MOCA has been open for about 5 years now and this happens to be my first year working at MOCA alongside everything else I do.
What else have you been up to recently?
Well, I guess you'll be the first to know! I'm actually coming out with some music now. I've been working on some Thai pop singles and I'm currently finishing the music videos for them. I've been working on these songs for a year now. Music is another passion of mine so I try to find time between my art and photography to do music.
I've been juggling between time at the museum, singing lessons, acting classes as well as dance classes. It's not to say I am a dancer now, I just see dancing as a form of expression and learning about dancing and acting feeds into my ability to make music. Everything somehow comes into one and it all has helped me immensely with expressing myself in my music videos. Everything I love these days revolves around art and it's all coming together nicely.
When will you be releasing your music?
It will be out next month (November 2018). I have finished four songs already and I am releasing them independently without a record label.
So what got you into music?
Well, I did a cover single about 3 years ago with GMM Grammy, with Note Panayanggool, she's a DJ now but she was a singer when we did the cover of the Thai Classic, Cho Malee (My Girl). That was my first time trying music and creating a single. The head of one of the sub-labels within Grammy became quite a close friend of mine and asked if I wanted to work on something by myself. I didn't think I was good enough at the time because there really are so many talented singers out there. But I thought about it for a while and decided it was a good opportunity and I should at least give it a shot. So I just wanted to give it a go and see how far I can take it because I like singing and like any other artist, I have a story to tell.
Interesting. What's your 'story'?
Well, these songs are mainly about love and heartbreak and I feel that is a universal experience and relatable. All my songs are based on past experiences, some are super sad from when I had a bad break up and some are quite upbeat. Because I've been working on them for a year, they've changed over time as my mentality also changed. If I were to make a new song right now I feel they would tell a completely different story, it wouldn't be as sad I guess because I have a lot more positive energy now.
So your story changes?
Even with all my art, dance classes and acting I found out that there's so many different ways of expressing the same song. You could sing the same song in so many different ways and all my activities outside the studio have really shaped that and made me learn about the nuances and intricacies of expression. I've learned a lot. Even with my music videos, I had so much input into them and how I portrayed each song and what the story should be behind the music video. It's a learning curve. I get excited from learning all this new territory. I've really enjoyed it.
How about your photography? How's that going?
I am still shooting the two types I enjoy most, fashion and portraiture and I love these because they allow me to tell a story, be creative and use my imagination. With these mediums you can be as realistic or as abstract as you want. You can do whatever you want, that's what I love about these types of photography.
I'm doing a number of fashion editorials, like for Numéro, ELLE, L'Officiel, Harper's Bazaar etc. I'm doing a lot of freelance work with different clients but again I also find a lot of satisfaction doing personal projects. This is very different from working for a magazine or a client because you have no restrictions and you can tell whatever story you want through your pictures.
Last year collaborated with the UNHCR during World Refugee Day, telling the real-life stories of refugees. During this project, I collaborated with actress and model Praya Lundberg collaborated with UNHCR to launch 'Love is Boundless', a unique exhibition featuring photographs and stories of refugees from Thailand and Jordan.
This was eye-opening for me as well because up until that point I always had taken pictures of people I see every day such as models and celebs, people I can relate to more. With this project I got to capture the lives of people who went through things  I couldn't even begin to imagine. Photography is incredibly unique in that respect, you can tap into other perspectives, which is so important.
What is MOCA's artistic vision?
So MOCA has been open for 5 years now and basically everything is curated by my father, Boonchai Bencharongkul. This is his own private collection. People obviously have different tastes in art and mine is not necessarily like my father's but his collection is amazing to see nonetheless. MOCA seeks to promote Thai art and Thai artists to the rest of the world because we really do have so many talented artists who deserve to be recognised internationally.
Personally, Thai people don't appreciate art enough. I really want to make it a part of our culture, to have it so that people spend their free time looking at art.
Is MOCA aligned with any other of the big contemporary museums of the world?
Every city has a museum of contemporary art and every country has its own story to tell but my father set up this museum independently and off his own back.
It would be great if we could link with other contemporary musuems around the world and exchange pieces, that would be a great way to promote Thai art and make it international.
Tell us about MOCA's exhibition with the Bangkok Art Biennale 2018?
So this is the first year that the Biennale has come to Thailand and there are so many galleries involved. They have been flying people over, even today a number of people arrived, such as the Serbian performance artist Marina Abramovic. These exhibitions will be lasting until February around all the big galleries of Bangkok and there will be some big names. For instance, Yayoi Kusama, the Japanese artist will be doing an exhibition at Siam Paragon. It's an exciting time for the art scene in Bangkok.
MOCA is doing an exhibition alongside the Biennale. The Biennale's theme is 'Beyond Bliss'. So MOCA really thought about the meaning of bliss and what it brings to mind and since we are focusing on Thai artists we thought of the word faith in Thai, so we're doing two consecutive exhibitions and opened one last Saturday (October 20). It will be running until the end of December. The exhibition is titled 'Faith Beyond Faith'.
We have 18 artists presenting their works in line with the faith theme and of course everyone has their own way of portraying faith, what with the different types of Gods Thai people believe in. We want to tell the story of the spiritual culture that Thai people inherently believe in.