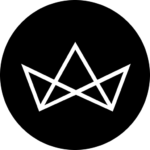 The Hit List: Model and pastry chef Amanda Strang shares her favourite ways to indulge and unwind
It goes without saying that Hongkongers are among the most discerning, well-travelled and quality-focused people on the face of this Earth. In 'The Hit List,' we ask the city's tastemakers and cultural arbiters to reveal their various 'best-of' lists: from where to reserve a table, to where they book a spa day, bask in local culture and more… In this instalment, we speak to model and pastry chef Amanda Strang.
Hong Kong top model Amanda Strang first delved into the world of haute pastry making almost a decade ago, launching her first concept Petite Amanda in 2012. Back then, it was still a novel concept for a model's worlds of culinary prowess and camera lights to converge, but Strang has shown that she can comfortably wear both hats.
As a Cordon Bleu-trained pâtissier, Strang apprenticed at venerated pastry kitchens such as at Ladurée and Caprice at the Four Seasons, eventually launching her debut store at IFC Mall. Although she has closed the business in recent years — turning her focus instead back to hosting shows, brand ambassadorship and modelling work, the ongoing CoViD crisis has given her ample opportunity to delve back into her passion and turn her sweet tooth into a new venture. 
Under the moniker Flakes and Layers, she's invented a buttery layered doughnut creation she has christened the 'Ooonut' (HK$50 each; order via enquiry@flakesandlayers.com or by Whatsapp at +852 9191 3301), which are stacked high, custard-filled and frosted in chocolate and white or pink vanilla flavours. Strang recently unveiled her new brand at a pop-up at Lane Crawford, featuring slick and whimsical packaging designed by Ruth Chao Studio. For the first six months, Flakes and Layers is expected to pop up monthly at an array of venues across town, and is currently available at Teakha through 25 August.
We caught up with Amanda Strang, who's no stranger to the life of glamour, to share a little about her favourite things to do in the city — in between power lunches at Écriture to weeknight dinners at Samsen; where she's been getting her hair done for the past 15 years; and her nightly skincare routine that keeps her looking radiant after all these years. Take a gander through her favourite haunts and ways to unwind below.
Name: Amanda Strang
Age: 40
Occupation: Model/TV personality/Pastry chef
When I'm feeling peckish…
My favourite restaurant for breakfast is Luk Yu for all the fond memories there as a child. I rarely eat breakfast so I mostly go for the setting. On the rare occasions I want to have breakfast, I also love a good congee at Tasty Congee.
My top Chinese restaurant in town is either Lung King Heen at the Four Seasons or Rùn at St. Regis Hong Kong, but honestly there are too many choices for dim sum!
My favourite place for a power lunch is Écriture. The menu is seasonal, and overall I love the uni caviar tart, the partridge, the whole Bresse chicken.
For a splurge-worthy meal, my go-to is VEA: I love the whole concept, and particularly Vicky Cheng's fish maw!
My go-to weeknight dinner spot is Samsen. The wagyu beef pad see ew is my favourite.
Most recently, I celebrated my birthday in January at L'Effervescence in Tokyo (ranked 48 on Asia's 50 Best Restaurants this year). The chef worked under a few of the chefs I admire. In that same trip I also went to visit my favourite patisserie À Tes Souhaits!
Out and about…
To me, the most beautiful part of Hong Kong is anywhere you can see the beautiful skyline.
For me, a spot that always brings back fond childhood memories is the Star Ferry. I love Hong Kong's Star Ferry. My mother would always take me on it each time we visited Hong Kong.
To stay active, my favourite thing to do is to go out to sea and go wake surfing. I also love hiking, hitting the gym and spinning at XYZ!
When I travel, my pre-boarding ritual consists of eating a big meal and a big box of chocolates.
A store that I always visit when I'm abroad is Iunx Parfums in Paris, my favourite perfume shop in the world. My go-to scent is Eau Blanche No. 9.
If I had to pick my ultimate favourite restaurant, it would be Guy Savoy in Paris because they make one of my favourite mille feuilles in the world! He's one of my favourite three-starred Michelin chefs and I adore their spring and autumn menu.
My favourite bar outside of Hong Kong is Cafe de Flore — one of the oldest coffeehouses in Paris — I love the vibe, it's my favourite spot for an aperitif!
For pampering and maintenance…
My go-to spot to get my hair done is Triple 8 Salon with Angus who has been cutting and setting my hair for the past 15 years. I get my manicure done at Bruneblonde.
For self-care, I recommend doing what makes you happy! Exercise, eat well and meditate. Love yourself.
I've decked out my bedroom with Frette sheets — I love the way it feels on my skin, its colours and patterns.
My skincare routine starts with washing and exfoliating the skin. It's very important to have clean skin. During the day I have my moisturiser plus sunblock. At night, serum, moisturiser, and a layer of organic coconut oil every night from head to toe. I also apply a face mask over a thin layer of oil, followed by a thin layer of eye serum and an eye mask.
For a good sleep routine, I follow a guided meditation on YouTube. Other times before bed, I listen to music, shop or do some research online.
Speaking of shopping…
I recently shopped from MatchesFashion.com for shoes and accessories.
For my hard-earned money, the best place to splurge is at a shopping mall in Hong Kong! All the top brands are there, I can't choose only one. I'd split it up and buy a little something from all my favourite brands.
For that perfect piece of statement furniture you should definitely visit Flexform — their sofas and bookshelves are excellent.
And for a bonus round…
Check out Delirio, a sustainable made-in-Hong Kong brand that has been making dazzling crystal face masks — it reduces consumption of single-use face masks, and also works with HKSKH Lady Maclehose Centre to employ vulnerable communities in the city.