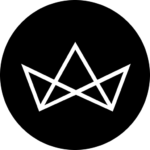 The Hit List: Matt Abergel talks breakfast, streetwear splurges and where to buy quality homeware
It goes without saying that Hongkongers are among the most discerning, well-travelled and quality-focused people on the face of this Earth. In 'The Hit List' — an original Lifestyle Asia interview series — we ask the city's tastemakers and cultural arbiters to reveal their various 'best-of' lists: from where to reserve a table, book a spa day, bask in local culture and more…
With the benefit of hindsight (and dozens of interviews attesting to this fact), it makes total sense that Matt Abergel — co-founder of dining institutions such as Yardbird Hong Kong and Ronin — would gravitate to simplicity in his day-to-day routine.
The subject of our latest instalment of 'The Hit List' has always been famously candid (often to the point of disarming) in his views: Revealing a philosophy of unpreachy, no-brainer cooking that lifts produce and tradecraft above individual ego. (When asked by an interviewer about the experience of dining at Yardbird Hong Kong Abergel said he "[wasn't] trying to attract foodies… it's not one of those [restaurants] where you need to 'understand' the food.") 
Predictably, this innate disdain for superfluity also colours Abergel's personal preferences. The influential chef and restaurateur delights in eating, shopping and self-maintenance habits that are all broadly unified by a Zen-like pragmatism. Like many chefs, his biggest indulgence is getting to sleep a full eight hours — and given everything that's happened in 2020 so far, we'd say he's got the right idea.
Below, we run through a selection of joints that are must-visits for Abergel, and (among other things) get a feel for how one of Hong Kong's most well-known chefs lives at home.
Name: Matt Abergel
Age: 38
Occupation: Chef/Co-owner of Yardbird Hong Kong, Rōnin, Sunday's Grocery, and Roti Tori
Neighbourhood: Sheung Wan (work); Chai Wan (home)
When I'm not at work grillin'…
My favourite place for breakfast is Somm at The Mandarin Oriental.
My top dim sum joint is Celebrity Cuisine, located in the old Lan Kwai Fong Hotel on Kau U Fong.
My favourite place for a power lunch is Lung King Heen.
My favourite weeknight dinner spot is Roti Tori in Basehall.
My favourite spot to buy wine & spirits is Sake Central. Right now, they're doing a massive 'liquid liquidation' sale.
On the go…
I've racked up the most miles on Cathay Pacific.
My pre-boarding ritual consists of showering, buying a Moleskine and then eating something delicious and filling.
To stay active, my favourite physical activities to do are surfing, biking and kettlebell exercises.
For me, a spot that always brings back significant memories in Hong Kong is Bridges Street — where we opened our first restaurant nine years ago.
My favourite overseas restaurant would be Chi Spacca in L.A.
When it comes to sprucing up…
My skincare routine consists of soap, water, and not much more.
I buy all my favourite bathroom/vanity necessities from Muji.
I've decked out my bedroom with blackout blinds.
My self-care essential is a foot massage.
The one thing I can't leave the house without is my keys.
Speaking of style…
For my hard-earned money, the best place to splurge is Maharishi.
I recently shopped from Carhartt WIP.
The most aesthetically pleasing spot in Hong Kong is anywhere on the water.
The best looking spot in my apartment is the kitchen — because it's exactly how I want it in terms of look and function.
For the perfect piece of statement furniture/home decor, definitely visit Modernica.
Yardbird | Modern Japanese izakaya & bar
Address
G/F, 154-158 Wing Lok Street, Sheung Wan, Hong Kong