It goes without saying that Hongkongers are among the most discerning, well-travelled and quality-focused people on the face of this Earth. In 'The Hit List' — an original Lifestyle Asia interview series — we ask the city's tastemakers and cultural arbiters to reveal their various 'best-of' lists: from where to reserve a table, book a spa day, bask in local culture and more…
The presence of craft — say, the indicators on a beautifully-woven raffia holdall, a tell-tale 'hand-made' tag on a bolero shrug or even little markers of irregularities on a ceramic vase — is valuable. We're happy to pay a premium for handicrafts; for something made by hand. For the presence of craft is intrinsically linked to time, to history, to effort, to culture and to an entire genre of skill honed, forged and toiled over through all of the above. It's the same reason for the existence of half-a-century-old whiskies. Vintage watches. Vintage anything.
Conversely, craft is also disappearing. While the appreciation of craft is flooded with opinions and critics and evaluators — made even more niche, invariably, due to the scarcity of said skillsets — the industries of making-by-hand are ones that wane with each passing generation. Crafts on Peel's modus operandi — specialising in preservation, reinterpretation and the revitalisation of heritage crafts — is a precise response to this socio-cultural dilemma.
Housed in a skinny, immaculately-restored heritage tenement a mere block below the revelries Peel Street is known for, Crafts on Peel is headed by founder Yama Chan and Creative Directer Penelope Luk, who also acted as the co-curator for the space's past three exhibitions. Luk has hands in facilitating collaborations between traditional craftsmen and contemporary artisans; the most recent being a fortuitous partnership between the co-founders of Hong Kong's own Two Moon Distillery with local, veteran coppersmiths Luk Shu-Choi and Luk Keung-Choi of Ping Kee Copperware, who were able to fashion an entirely personalised alembic hammered-copper pot still for the distillery.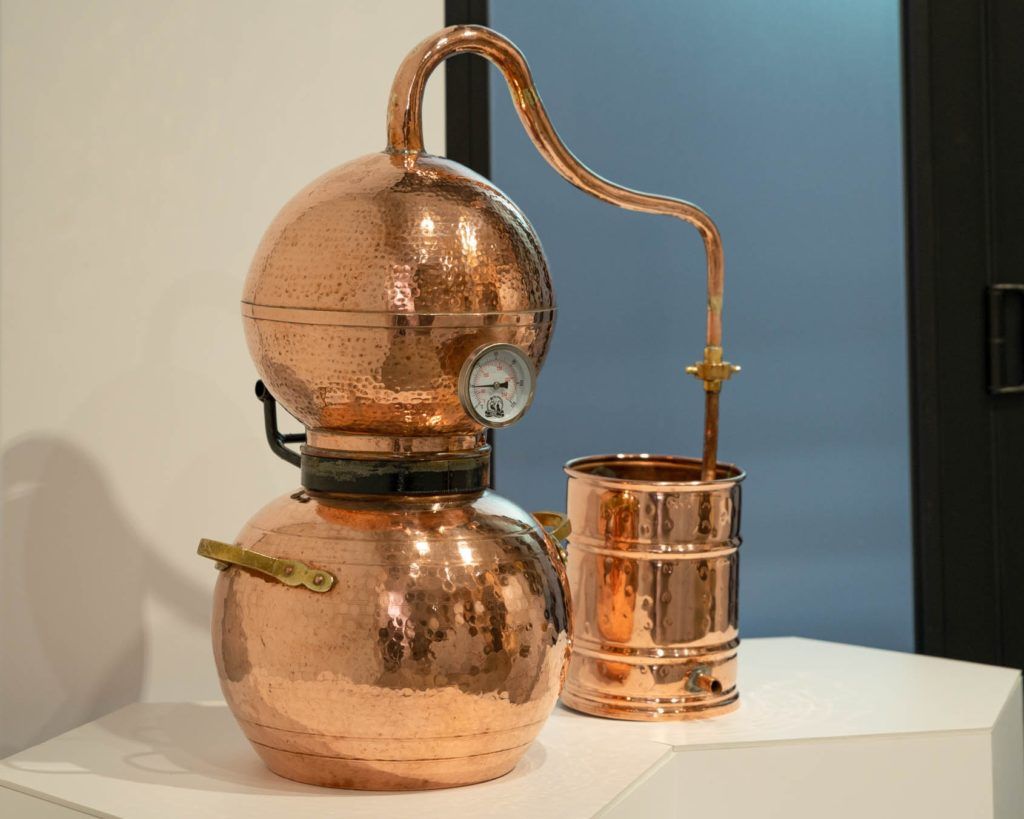 Below, Luk gives us a mammoth itinerary to her favourite pitstops around the city, shares her favourite craftspeople to patronise, of course, and reveals a passionate second love beyond the preservation of craft: Food.
Name: Penelope Luk
Age: 42
Occupation: Creative Director at Crafts on Peel
Neighbourhood: Central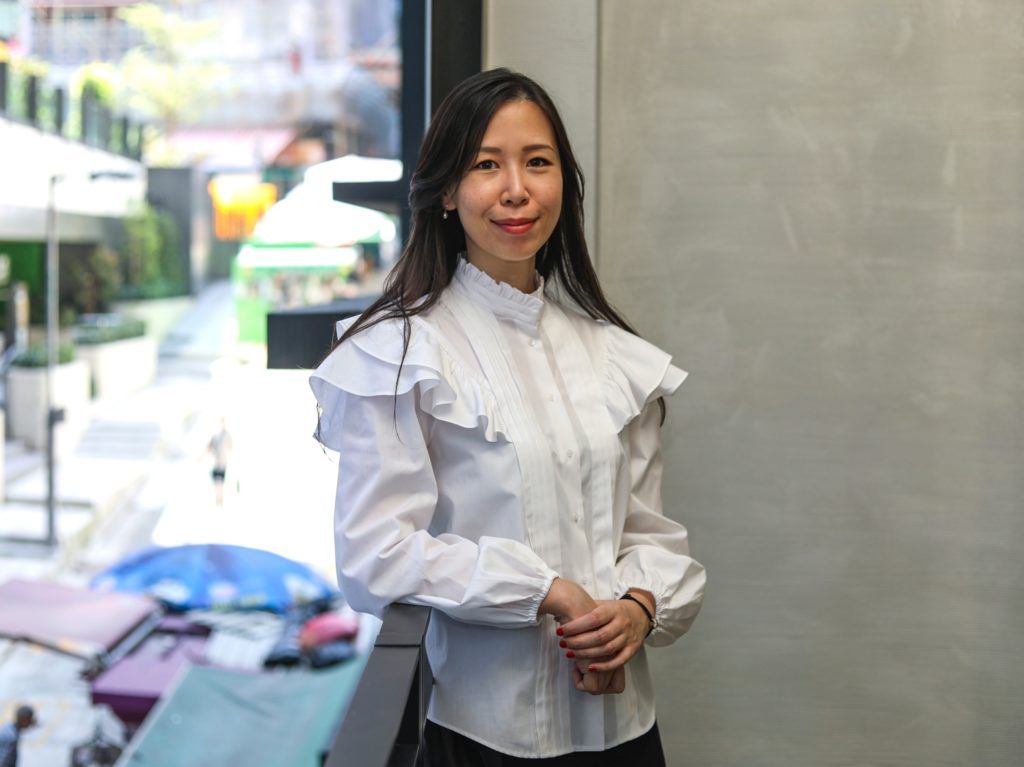 When I'm feeling peckish…
My favourite restaurant for breakfast is Sing Heung Yuen in Central. This is a very local-style cha chaan teng with its green iron storefront, alfresco-style; also where you can try one of the best Hong Kong-style milk tea. Typical dishes include macaroni or instant noodles in tomato broth, with additional toppings to your liking. The dinner rolls are sliced in half, toasted, then topped with lemon marmalade, peanut butter, condensed milk — or any combination of the three. Simple and basic food done so well. Do come early before the crowd starts to queue.
My top dim sum joint (or Chinese restaurant) is One Dim Sum in Prince Edward. The best dim sum in Hong Kong. I want to eat everything when I see the menu! You place your dim sum order on a card and the dishes arrive at your table as soon as they are cooked; fresh from the kitchen. The quality and taste of the dim sum is among the best I have ever eaten. I love the prawn dumplings, the vegetable dumplings and the siu mai! The price of the dim sum is definitely underrated given the quality of the food. Remember, it is cash only!
My favourite place for a power lunch is Fresca on Hollywood Road. It is one of the best spots in Central for vegetarians and vegans as much of their produce is from a private Hong Kong garden and farm. Their daily recommendations change according to weather, season, festival and the chef's mood. My favourite order is a regular salad with three toppings: Sichuan veggie mix with tofu; carrot, apple and walnut; and chickpea salad. I'm also a big fan of their sumptuous homemade roasted broccoli soups and or herbal-infused drinks.
My favourite weeknight dinner spot is CORNERSTONE on Hollywood Road. I call it a 'casual neighbourhood bistro' in the heart of SoHo by Chef Shane Osborn of Arcane and Netflix's Final Table. They have a no-reservations policy, so do grab a table early. Their dishes are inspired by seasonality featuring high-quality local and international produce while using modest and classic cooking techniques. Like Arcane, I think the restaurant is all about subtlety which make you want to come back again and again. Their signature dishes (and my favourites) include grilled Spanish octopus with tomato, olive, rocket, potato with Romesco sauce, as well as white asparagus with beurre blanc, hazelnut, cured egg yolk and truffle.
My favourite splurge-worthy restaurant is Amber at Landmark Mandarin Oriental. I have been a regular diner since it first opened in 2005. This is by far my favourite restaurant in the world. Whenever I have something to celebrate, this is always on top of my list. For the past few years, the menu has moved towards more plant-based dishes, while seafood is sourced sustainably and suppliers are listed on the menu for maximum traceability — perfect for me as a flexitarian. Unfortunately I have never met the Executive Chef Richard Ekkebus and Pastry Chef Valentin Mille who make the best sour-dough in town — would love to meet them in person one day!
My favourite restaurants to take out-of-towners are two Cantonese restaurants with drastically different vibes. The first is Shang Palace — a sumptuous Cantonese dining experience for simply enjoying the best Canton fare. As a tea lover, I love their tea selection and presentation, which has inspired some of our tea appreciation workshops at Crafts on Peel. The second is Man Wah. The new interior is elegant and subtly framed by the great scenery overlooking the Victoria Harbour. Signature dishes include their steamed and sautéed egg with lobster, and the Man Wah Fried Noodles.
My go-to bar is Sake Central in PMQ. I am a huge fan of their range of sakes but also their food! This cosy little sake boutique and tapas bar in the heart of Central combines a subtle and 'holy' ambience of sake brands with a hidden (and surprise) dining room, where customers can enjoy delicious fusion, Asian-inspired tapas. The moody ambience paired with the best selection of sake in town. Occasionally they invite famous chefs from around the world to create incredible collaborations. Co-founders Ken Nagai and Eliott Faber have created this awesome venue to learn, enjoy and shop Sake.
I do all my grocery shopping at Eatism. The founder is a local ex-pilot who started the company by shopping for organic vegetables for his new-borns while travelling for work between Taiwan and Hong Kong.
My favourite spot to buy wine & spirits is a local e-commerce platform, Wine Couple. They have a great selection of wines, sake and spirits from around the world (usually from smaller vineyards and independent wine makers) at great value. Detailed tasting notes are shared on a regular basis via the website and social media, a great plus which tells you that the owners are very passionate about wine! They also offer free delivery in HK when you buy six bottles of mixed wines and spirits.
Out and about…
When I need a breath of fresh air, I like to go to the jogging track on Lugard Road. It is short enough for a power walk with stunning scenery!
For me, a spot that always brings back fond childhood memories is Tai Lam Chung Arch Dam, part of the Thousand Island Lake at Tai Lam Chung Reservoir in Tuen Mun, which is perhaps the most photographed and recognisable reservoir in Hong Kong. It is part of Maclehose Trail Section 10. Section 10 is the longest trail of all sections. Although it is 15.6km in length, it is also considered the easiest one, considering it consists largely of service roads. Built in the colonial era in the 1950's, it carries a lot of my childhood memories for me as I was born in Tai Lam Chung in Tuen Mun and I spent my childhood going up to the dam with my parents on family trips.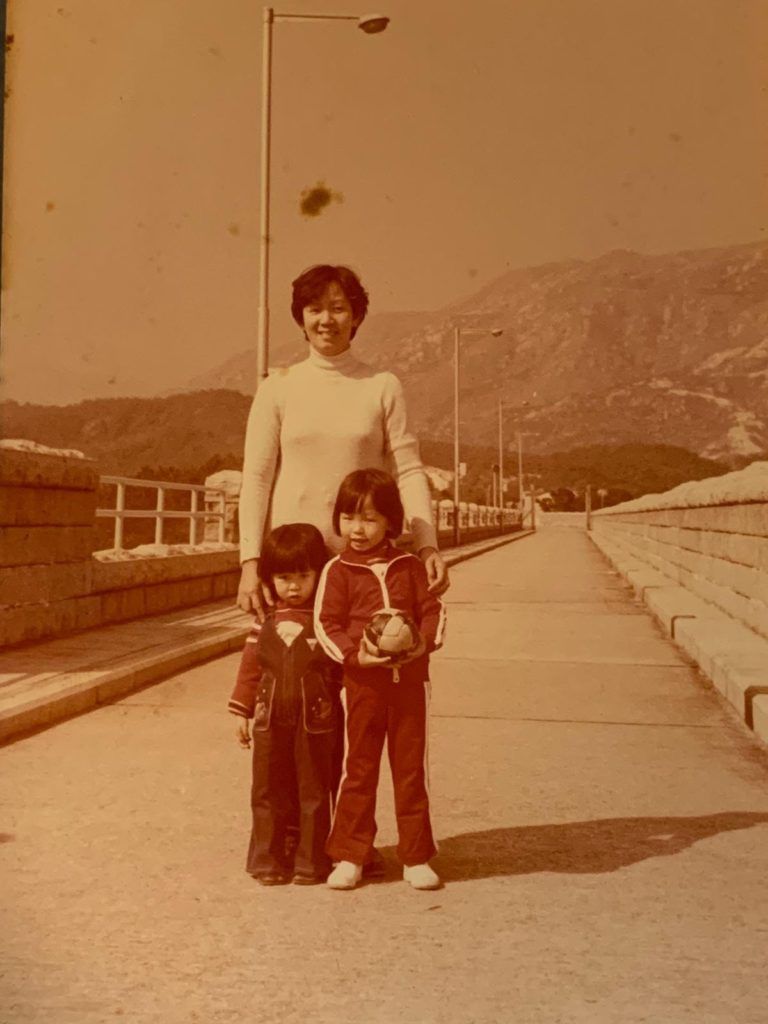 When travelling…
I've racked up the most miles on Cathay Pacific and Emirates. Whenever I travel for business (prior to Covid), CX and KA are my preferred choices because of their excellent flight entertainment and roomy seats.
My pre-boarding ritual consists of paying a visit to the bookstore RELAY on T1 Near Gate 5, Departures Level (L6) to pick up a few English and Chinese books and magazines for the trip. I'm a speed-reader and I love reading books during the flight!
A store that I always visit when I'm abroad is the Danish retailer Flying Tiger Copenhagen. Their stores are in a lot of European countries. They sell everyday objects and toys with a nostalgic touch; their designs always add something extra to the ordinary! Their products also promote DIY, allowing your creativity to run wild through doodling and drawing. I love the shopping experience there as you will always find something that reminds you of childhood.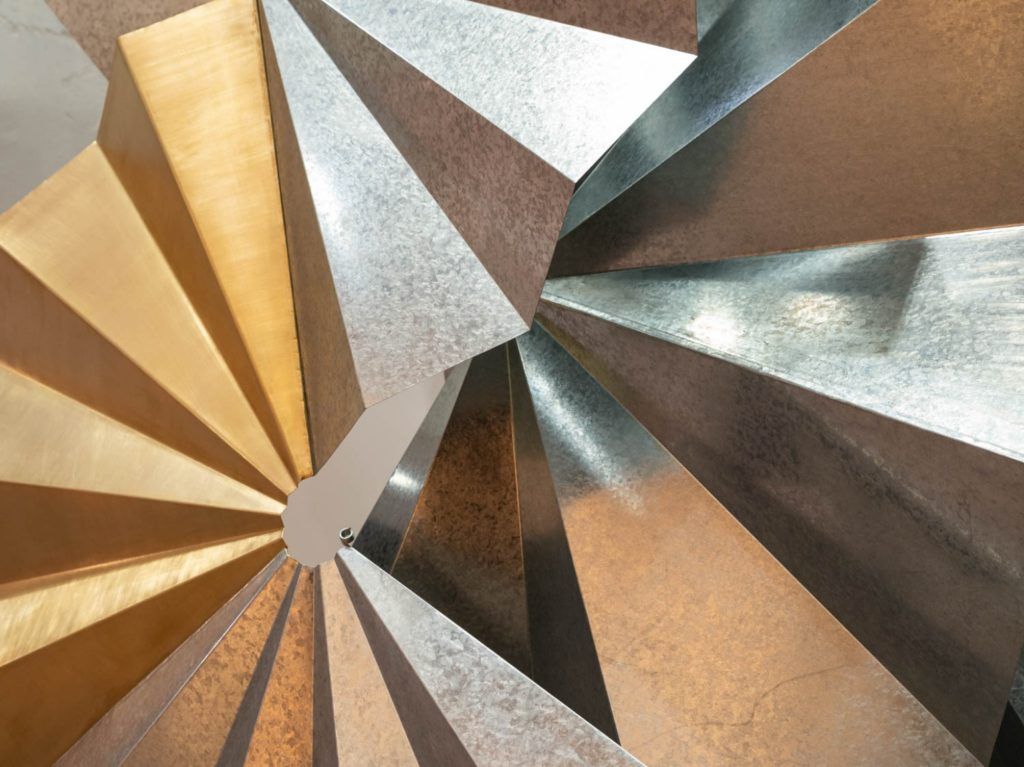 If I had to pick my favourite overseas restaurant, it would be Bouillon Chartier in Paris founded in 1896. For the past 20 years, whenever I visit Paris, I will always go back there to savour old memories. I first visited Chartier in 2001; I loved the hustle and bustle of the restaurant which offers a simple and authentic French bistro experience. I used to dine there every day when I travelled to Paris! You mingle with strangers and share the same table. The huge mirrors all around reflect the chandeliers, the tables and the waiters running around laden with plates of food. The ambience is akin to being in a Renoir painting.
To primp and prime…
My go-to spot to get my hair done is the Mandarin Salon at the Mandarin Oriental. I usually trim my own hair but I rely on the salon's experts to colour my hair.
My skincare routine consists of a thorough cleaning including removing the day's make-up, and using a non-foamy facial cleanser, toner, essence and moisturisers. I am a big fan of the no-frills brand Advanced Clinicals from Chicago. Effective and good value.
I buy my favourite vanity necessities from Lane Crawford. I love the soft towels from Christy England!
My sleep routine begins with bed time reading. I have a stack of books which are half-way through being read and I pick one each night depending of my mood. This is followed by massaging aromatherapy essential oils on pulse points from Neals Yard Remedy, and finally slumbering with my eyes covered by my all-time favourite silk eye shade from Jimoo.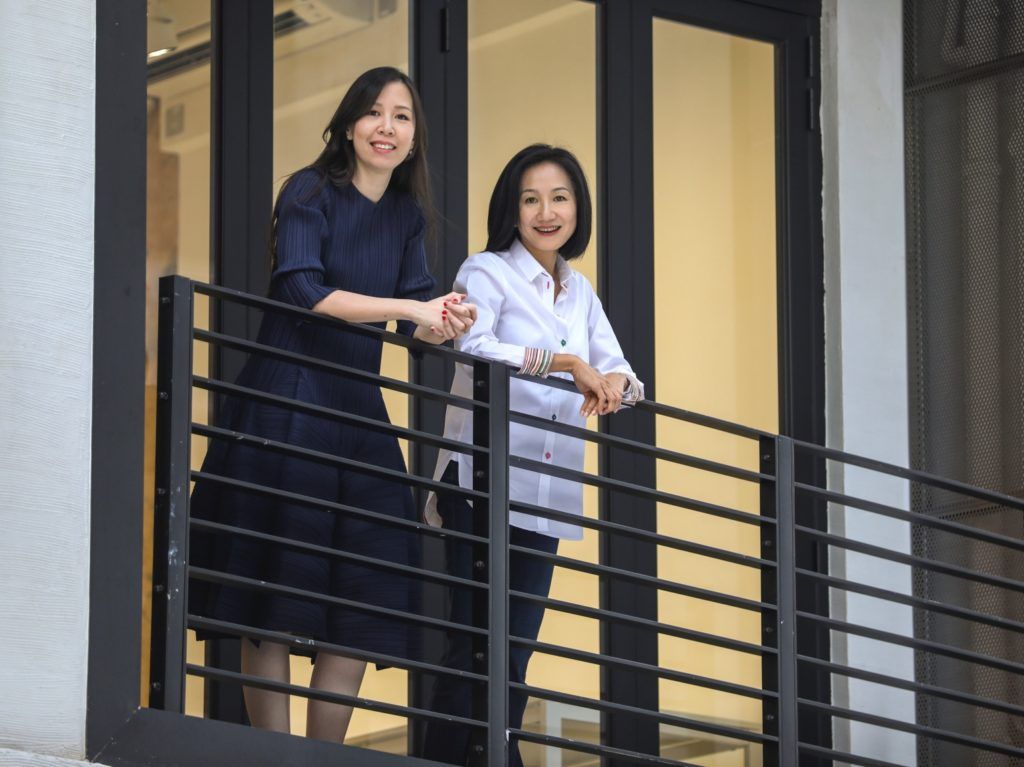 On the note of style…
If my personal style could be summed up in a single store, it would be Pleats Please by Issey Miyake. I love pleats so much – they don't wrinkle, are easy to take care of and dry easily.
I recently shopped from Maison Margiela for shoes and jeans.
My favourite piece of jewellery is from Cartier. I love their Trinity collection and I put on my Trinity bracelet and diamond earrings everyday.
The best-looking spot in my apartment is my bookshelf. As a book lover, I collect encyclopaedias and old vintage books. I have always loved the craftsmanship of traditional book-binding.
For that perfect piece of statement home decor, you should definitely visit Yat Muk (一木). A dedicated and passionate carpenter and contemporary artisan, born and bred in Hong Kong. Founder Ken Chow specialises in tailor-made furniture with one-of-a-kind designs and traditional joinery techniques.
And for a bonus round…
For a unique jewellery design, you should check out 日出金工 Sunsmith, led by contemporary craftsman, jewellery designer and GIA Gemologist Yve Chan with a wonderful team of  local craftsmen ranging from jewellery designers, makers, goldsmiths and gem setters who specialise in the traditional metalsmith technique of raising and sinking, repoussé and chasing and gem setting. Yve Chan and gem setter Jimmy Hui's wonderful work 'Re-united' is featured in our current exhibition.
Crafts on Peel's current exhibition 'Creations Enlivened: Metal' runs until 24 July. Learn more here. 11 Peel Street, Central, Hong Kong, +852 2510 0637