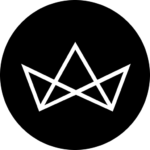 The Hit List: Prologue co-founder Jerry Tong reveals his favourite local eats, grooming spots and more
It goes without saying that Hongkongers are among the most discerning, well-travelled and quality-focused people on the face of this Earth. In 'The Hit List' — an original Lifestyle Asia interview series — we ask the city's tastemakers and cultural arbiters to reveal their various 'best-of' lists: from where to reserve a table, book a spa day, bask in local culture and more…
In our third instalment of 'The Hit List', we're delighted to welcome back Jerry Tong — a returning face in the digital pages of LSA and the co-founder of sartorial menswear emporium Prologue. Principally known for making some of the very best made-to-measure tailoring in Hong Kong, Jerry struck us as an intriguing personality against which to contrast our last 'Hit Lister', Kevin Poon. While you're likely to find the latter in head-to-toe hype-worthy threads from his label, Clot — Tong spends most of the day clad in gently draped, generously cut suits, though you'd never mistake his aesthetic for that of your average specimen operating in Central's dense canopy of offices.
Born and raised in Hong Kong (with the exception of a brief stint in the US during university), it's little wonder Jerry is as religious about eating and drinking well as he is upon the subject of su misura men's clothing. "I could never write restaurant reviews," he confides, "but I love talking about food." Lucky us. Below, we get a field guide to the popular clothier's favourite culinary pitstops — fans of delicious down-at-heel Cantonese are in for a treat — before widening the conversation to encompass Hong Kong's best views, the joys of splurging and of course, where Jerry himself shops.
Name: Jerry Tong
Age: 30
Occupation: Classic menswear purveyor
Neighbourhood: Sheung Wan
When I'm feeling peckish…
My favourite place for breakfast is Kam Fung Congee in Quarry Bay. It's unfussy and (in my immodest opinion) has the best congee in town. Seriously, names like Tasty Congee and Law Fu Kee simply don't hold a candle to this place. My only gripe is how early the boss lady closes up shop, so my suggestion is always to bring containers with you and be ready to fight tooth-and-nail with Quarry Bay's aunties in order to take home some of the restaurant's fantastic base congee.
My top Chinese restaurant is Shung Hing Chiu Chow. Specifically, the OG shop that's closest to Queen's Street is my preferred location: over the years, the restaurant became so popular that it now consists of three separate shops that are parked next to one another. They whip up a mean feast of classic daa laang dishes — pork stomach with white pepper soup, super-tender lo sui goose, oyster omelettes — all of which are really satisfying.
When I need a power lunch I head to Basehall and order a nyonya laksa and sotong youtiao from Return of Lemak. Helmed by chef Barry Quek of the (sadly now closed) Beet Restaurant, he once again knocks it out of the park with his tasty master stock — quite unlike most of the curry soups you'll typically find in Hong Kong. The secret to its aroma and richness is a generous heaping of blood cockles: those 'disgusting' miniature clams that so many people tend to detest. More for me!
My go-to bar would have to be The Old Man. Agung Prabowo has been a good friend since his Lobster Bar days and, after all this time, still never fails to impress. It's been quite a while since I've returned (thanks a lot CoViD-19!) so I'm not entirely sure what's on the menu these days, but in any event my preferred poison remains Agung's Boulevardier or finely balanced Negroni.
My favourite spot to buy wine and spirits is probably the duty-free concession on my return trip to Hong Kong. Most of what I buy nowadays is for our customers at the shop, so there tends to be an emphasis on interesting and exceptional whisky.
Out and about…
My pre-boarding ritual consists of lounge diving, a shower, brushing my teeth and putting on a fresh pair of 'in-flight' clothes. There's really nothing worse than being stuck on a plane (sometimes for 12-plus hours) in whatever you rushed to the airport wearing.
When I need a breath of fresh air I like Sai Kung, for its rural landscape, beautiful mountains and clear blue waters. Land, sea, and air all in one setting — what's not to love?
To stay active, my favourite thing is to be walked by my girlfriend's dog. People say we walk our dogs, but after extensive firsthand experience I can confirm that's a lie.
A spot that always brings back fond childhood memories is the confusingly named SoHo East (Sai Wan Ho). I grew up in this neighbourhood, and the few extant restaurants are always a powerful reminder of yesteryear. Though there isn't a lot to do, there is a lovely waterfront promenade that will take you as far as North Point in style.
My favourite bar outside of Hong Kong is Charles H at the Four Seasons in Seoul. On top of excellent beverages, the standard of service here is extremely high — to the point that when we first entered, one bartender got out from behind the counter to personally show us to our seats. He kept us handily inebriated the whole evening, before sending us off with his personal card and an open invite to come back later that trip.
For grooming and maintenance…
My go-to spot to get a haircut is a toss-up between Kelvin Yu (Too Far East Barber) or Adam Chan at Hair House. Both provide excellent, classic cuts which will keep you feeling fresh in Hong Kong's sweltering weather.
I buy my favourite bathroom necessities from Aesop. Mostly hand-wash (generic, I know) but more particularly, products which you never knew existed, nor ever thought you'd need — like 'Post-Poo' drops.
My skincare routine consists of face wash, moisturiser, and whatever my girlfriend slaps on my face!
I always book myself in for a good, long session on the 'Sleep Express.' I mute my notifications and turn off vibration alerts — the goal is always to get a full eight hours.
Speaking of style…
I recently shopped from Mr. Porter for shoes and accessories. Given the whole CoViD-19 situation, I think most people have found that online shopping is a great way to kill time.
My favourite watch or piece of jewellery is my Reverso Memory from Jaeger-LeCoultre. In form and proportion, I think that it is literal perfection. Plus, as a lifelong fidgeter, the reversible case is a great added bonus.
For that perfect piece of statement furniture you should definitely visit Igloo Homeware. Every time I happen to be passing through Tai Ping Shan Street, I endeavour to do a walk-by just for the eye candy.
The most aesthetically pleasing spot in Hong Kong is Lantau Peak at daybreak. Notwithstanding the risk of inclement weather, and the huge time sink required in order to get up before dawn, you can be rewarded with what I believe to be the most beautiful view in Hong Kong — that moment when the cloud cover rolls away and the sun manages to break the horizon.
For my hard-earned money, the best place to splurge is on wristwatches. I'm particularly keen on vintage, since I find most modern watches tend to be too large for my preferences. Plus, if you buy smart they tend to be worthy medium to long-term investments. I'm a hoarder by nature, so I probably won't be buying and selling as frequently as others; but it's reassuring to know that in the unfairly volatile climate in which we're living, you're able to purchase something on which you can recoup your money reasonably quickly.
And for a bonus round…
This is probably no secret to LSA readers, but Berne Horology is a fantastic port of call for first-time and budding vintage watch buyers. Quinton Ng is a stand-up guy who will tell you (in a pretty straightforward manner) what's worth looking at and what's worth passing on — depending on your budget and preferred condition. Trust me: He's got plenty of stuff you'll want to add to your never-ending grail list.