Choosing and arranging the right type of flowers for Chinese New Year is truly an art form. Ellermann has it all sorted out.
We've talked excessively about the time-honoured traditions of Chinese New Year. Within the continued list of tips, tricks and understood rules when it comes to dressing the home, floral arrangements are also an important part; each type, colour and style hold a dedicated meaning and symbol of its own.
To make matters easier, high-brow boutique florist Ellermann has curated two seasonal bouquets designed to bring in luck, wealth and prosperity — the Chinese New Year trifecta. A creative twist on the traditional floristry, Ellermann's iteration gestures towards the festival's most popular blooms — orchards and carnations –redressing and rearranging them into decadent sculptures that double as a modern piece of living art at home.
Lucky Bloomer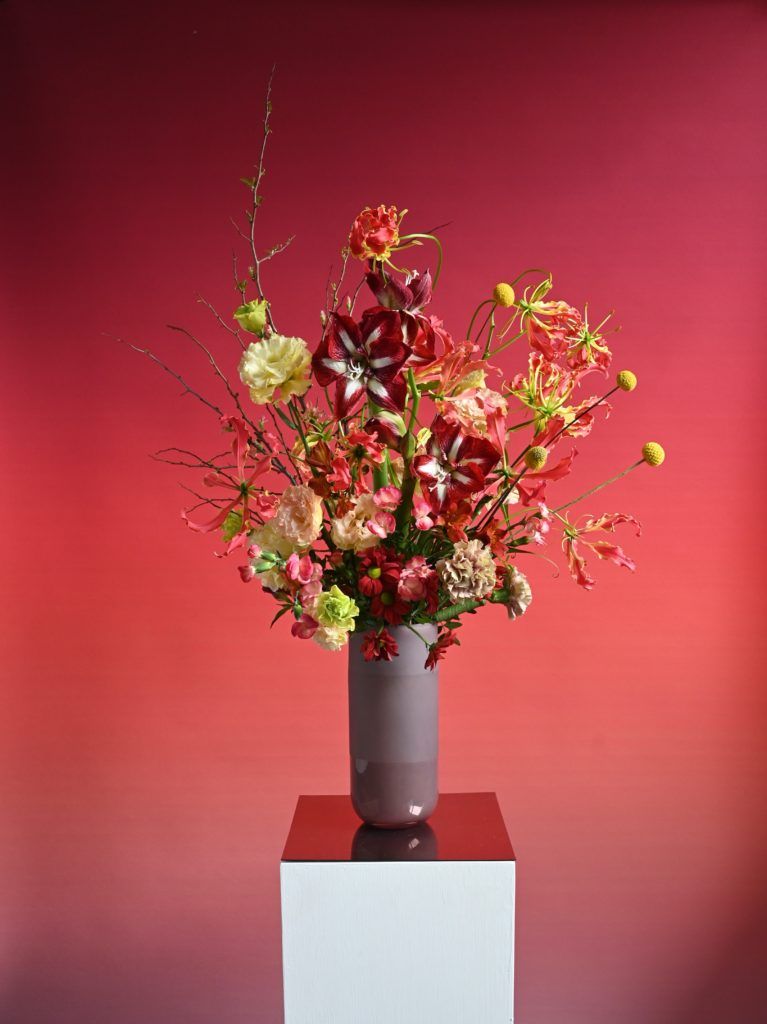 Dedicated to the colours of the festival, Lucky Bloomer (HK$2,980) is a vibrant explosion of reds and pink, with dashes of yellow in place of wealth-bringing gold. Sure to lift spirits and impart smiles, this darling bouquet is arranged with gloriosa, amaryllis, alstroemeria, chaenomeles, eustoma and carnation. Leave it as a dinner-table centrepiece for as an entryway decoration — it'll surely be a positive note to intimate celebrations.
Bounty of Blessings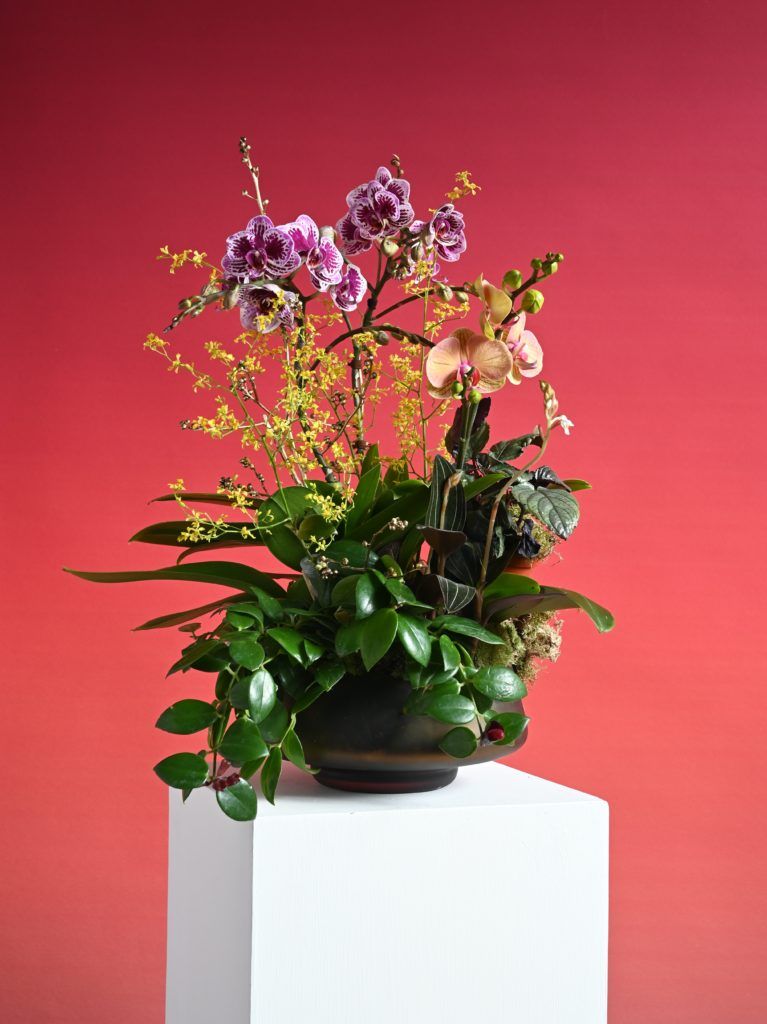 A stunning showcase of the festival's favourite florals, Bounty of Blessings (HK$2,680) is dressed in orchard, ludisia, oncidium hybridum, lipstick plant and waffle plant to symbolise the gift of abundance. One that will make for a wonderful gift, or an extravagant coffee-table objet d'art, it underpins well wishes for health, happiness and prosperity in the new year.
Bespoke creatures aside, should you be wanting of a curated bouquet of your own for the holiday, Ellermann is hosting a Lunar New Year Table Arrangement Workshop at the Wong Chuk Hang studio for a considered lesson in sustainable floral arrangements with seasonal blooms and foliage.
Ellermann's Lunar New Year workshop will run two days from 6 to 7 February. Ellermann, Unit 15B, 40 Wong Chuk Hang Road, Aberdeen, Hong Kong, +852 2291 0083