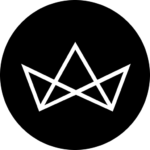 The luxury of riverside living and why many Bangkokians are choosing to move closer to the river
It feels like we are in Bangkok, but we really aren't. Life on the river is nestled far away from the hustle and bustle of the city yet we can still sense the essence of urban living. Which makes things perfect, doesn't it?
Really, what is the luxury of living a quality life? The comfort of being able to breathe fresh air, far away from the polluted confines of the city, filled with traffic congestion – these days, that is a luxury. Being distant enough from the city's buzzing sound and chaos that often cause pain to our ears is also a luxury. In one way or another, we know that there are lots of perks to living by the river, apart from living a healthier life and not to be forgotten, in a more environment-friendly district.
Today, we live in such a fast-paced lifestyle, trapped in our own bubble trying to race against time. It does get overwhelming. It seems like we forget to slow down for those moments in our everyday life and appreciate what we really have. We often opt for the idea of having the city's skyline by our side, but do we really want to be surrounded by high-rise condominiums that isolate us from the outside world?

Think about waking up to a golden sunrise over the spectacular view of Bangkok's Chao Phraya river – it really soothes your soul. There is a slither of calmness in the river that can really perk up your everyday life, one that revitalises your body and soul with positive vibes. Living by the river is a choice to live at a peaceful pace with a finer quality of life.
Call this an escape from Bangkok's notorious traffic. Thonburi is an emerging new city centre that is becoming more cosmopolitan than ever. Thonburi, straddled in the western side of the Chao Phraya River, is an oasis within the city's main artery. Living here, you are not only privileged with an unobstructed view of the majestic riverside, but you also have all the benefits of living in a central location. From preserving its historical treasures and cultural roots, this riverside community is shaping into a suburbia of sorts – a place where you could see yourself living long term, settling down and raising a healthy family.
Bangkok's thriving and second city centre has itself well on the map and is more connected than ever, thanks to Bangkok's growing connectedness via public transport lines. Thonburi has a flourishing art scene and offers quick access to plenty of interesting activities such as to quaint art galleries, fascinating museums, and local markets. With its convenience of location and the Gold line extending BTS transit from Thonburi station, property investors are now shifting to Thonburi more than ever. The neighbourhood offers flourishing culinary experiences, provides easy access to the CBD, is a prime shopping location and features entertainment places like the new luxurious shopping mall ICONSIAM.
Take a stroll along the river's edge and you will find plenty of options for enjoyable nightlife such as ThreeSixty Lounge Bar at Millennium Hilton Bangkok or 342 Rooftop Bar at Baan Wanglang. Sitting beside the best riverside luxurious hotels like The Peninsula, Shangri-La, The Oriental, and many others within the area, it's no secret that Thonburi beats areas like Thonglor or Ekkamai with its thriving scene. Nothing could be better than living an urban life by the serene aesthetics of the river and its stunning views.

If you are considering living by the river, Raimon Land's The River Bangkok is the ultimate riverside community enjoying 120 meters of direct river frontage. The River Bangkok entails a sophisticated charm boasting elegant architecture with utmost privacy. Residents have unrivalled choices of one-bedroom to three-bedroom units, duplexes, and penthouses. This luxurious condominium (42 and 71-storeys building) by Raimon Land features state-of-the-art facilities such as a gym and riverfront infinity pool, multipurpose sports court and a beautiful sky garden promising an opulent and active lifestyle.
This waterfront community is a safely-secured neighborhood where couples or families can reside with ease. Top-notch education facilities like Shrewsbury International School are nearby, as are reliable hospitals such as St Louis Hospital and BNH. Also, with the Taksin Boat shuttle station, you can get around anywhere across the river. The River Bangkok, perched elegantly on the River of Kings, encapsulates the essence of riverside living with a remarkable blend of solitude mixed with a contemporary and urban lifestyle.
For more information about The River Bangkok, contact +662-029-1888 or visit www.theriverbangkok.com