We asked Thomas Balashev, founder of London-based Montague Real Estate, for his tips and advice to those seeking to invest and possibly relocate to the UK.
Unless you've been taking self-isolation to the extreme, you'll be aware of the recent political developments in Hong Kong — more specifically, the enactment of the national security law — and how it's been an increasing cause for international concern.
As a result, leaders of countries such as Canada and the United Kingdom have suggested reassessments to their visa systems, offering Hong Kong residents new routes towards citizenship, should they feel the need to relocate. On 22 July 2020, the United Kingdom became the first to confirm its renewed visa policy, specifically directed to the three million British National (Overseas) passport holders in Hong Kong.
According to the statement, Hong Kong's BNO holders can apply for a special visa starting in January 2021, which will allow them the right to work and study in the UK for up to five years. They will then be able to apply for settlement, and seek citizenship after a further year.
Many are expecting an influx of affluent Hong Kong citizens moving to the UK following such an announcement, especially over the next 12 months. In response to these developments, London-based Montague Real Estate is establishing a new division — of Cantonese translators, legal experts and lifestyle advisors — to help meet this anticipated demand for premium properties for High Net Worth Hong Kong citizens. We've gotten in touch with founder and CEO Thomas Balashev, who shared with us some of his knowledge of the UK's prime residential property market, as well as tips and advice to those seeking to relocate to the country.
Can you tell us a bit about the prime residential property market in the UK?
TB: The UK property market has always been a prime investment opportunity for international buyers, including those in Asia. London isn't just a desirable place to live and do business, it is a stable and reliable point for investment. With world-class educational institutions, a stable economy and a central hub for business internationally, the UK property market makes for an attractive investment. This, coupled with the current nine-month stamp duty holiday the UK government has introduced [from 8 July 2020 to 31 March 2021], has created an injection into the market meaning it is a prime time to buy in the UK with some buyers saving on additional costs. 
As the current economy has seen the majority of the UK working from home, and with many organisations looking to continue this for the foreseeable future, consumers have become more aware of their space at home, both inside and out — which has become a priority for buyers. Buyers are now not only looking for a definitive line between working and living, but private outside space which has meant that houses have become more popular than flats.
How would the surge in demand for premium residential properties from Hong Kong affect the current market?
TB: Whilst it is, of course, natural that demand will increase following the announcement from the UK government and current political position in Hong Kong, London has, and always will be a favoured destination to buy and invest for overseas clients. With over 200,000 properties in London being owned by Asian clients, we have seen an increase in activity from Hong Kong buyers over the last two to three years. Some may question inventory levels as a result of the surge, but the majority of our previous transactions for our HNW and UHNW clients have happened off-market so inventory is never an issue.
So far which areas are of particular interest to Hong Kong buyers? Are there different areas suited for young professionals, families, and older demographics?
TB: Neighbourhoods in London, like anywhere, have different offerings which naturally appeal to different clients. Our previous buyers have taken interest in Knightsbridge, Belgravia and Islington. However, we often see younger clients such as students and young professionals opt for regenerated spaces in East London which reflect the high-rise living they are accustomed to in Hong Kong. These developments usually come with serviced living options and progressive smart home interiors making them as modern and sophisticated as possible.
With that being said, a number of clients invest in areas surrounding open spaces such as Hyde Park and Richmond Park. These locations offer an escape and the more natural side of London — something that isn't overly accessible in Hong Kong. Our clients with families, however, have taken an interest in our super-prime listings in the home counties such as Surrey and Kent, with accessible links to central London and key airports for global travel.
Are there any legal restrictions for overseas buyers with a BNO passport?
TB: The details of the BNO visa are yet to be fully revealed. However, having a five-year stay assured would allow buyers to feel confident in investing in an area like London, knowing they can build a life and a future here.
Any advice for those who might not wish to relocate yet, but looking to invest in a property to hold on to or rent out for now as a backup plan?
TB: Foreign investors buying properties in London with a view to rent them out has always proved popular. There is a strong rental market in London suiting all budgets, with a quarter of all those aged under 40 in the UK looking to rent. The devaluation of the Pound Sterling over the last few years also makes now an excellent time to buy.
Depending on a foreign investor's circumstances, they may or may not need to pay income tax on their rental income. However, in the long term, investing in a property will be a steady source of income whilst providing an option to relocate permanently.
What should Hong Kong buyers be aware of before deciding on a purchase in the UK?
TB: Buyers looking to invest into the UK property market should be aware that there are different requirements for different types of property acquisitions. These requirements will also differ between buy-to-let and buying for residential purposes.
The recent [reduced rates for stamp duty land tax] mean that until 31 March 2021 buyers will only have to pay stamp duty on properties over £500,000 (previously it was set at £125,000, or £300,000 for first-time buyers), but note that the government does implement a 'holding charge' on residential properties valued at over £2 million owned by non-UK domiciled persons. As for those from abroad who don't live in the UK, don't have UK citizenship, and don't want to pay in cash, it is of course still possible to secure a buy-to-let mortgage in the UK to cover the property purchase price.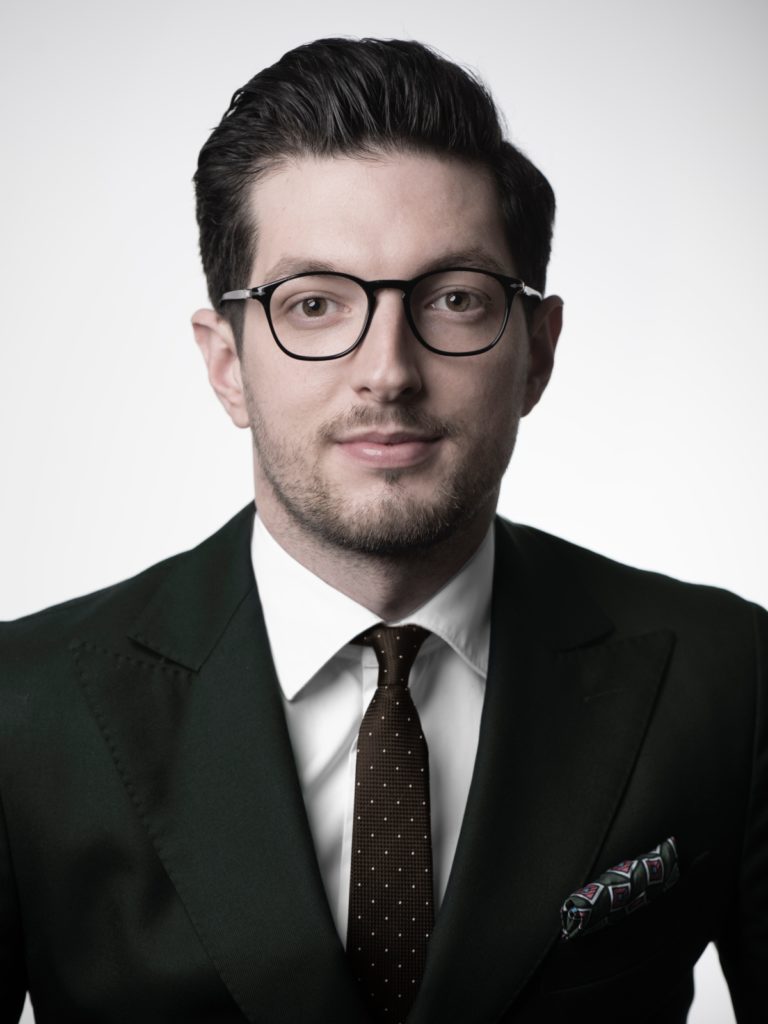 Thomas Balashev is the founder and CEO of Montague Real Estate, a London-based boutique real estate firm and private office specialising in complex global property investments and acquisitions. Balashev's involvement in the property space stretches a decade, partnering with key developers in Cyprus, Dubai and Mainland Europe to provide luxury real estate to his clients across the globe.
This article was first published on Luxe Living Asia.