If you're looking beyond hotels when deciding on where to get hitched, these unique wedding venues in Hong Kong are a breath of fresh air for couples tying the knot.
Bay Garden
Set amidst stunning Sai Kung sea views, Bay Garden is an alfresco event venue perfect for couples keeping it low-key but still after that 'wow' factor. With over 800 square feet of luxurious private space to decorate and make your own, the venue can host up to 100 people comfortably, and can even accommodate pets should you like to promote your pup to be a part of the bridal procession.
Capacity: 100 seated, 150 standing
More details here.
Crown Wine Cellars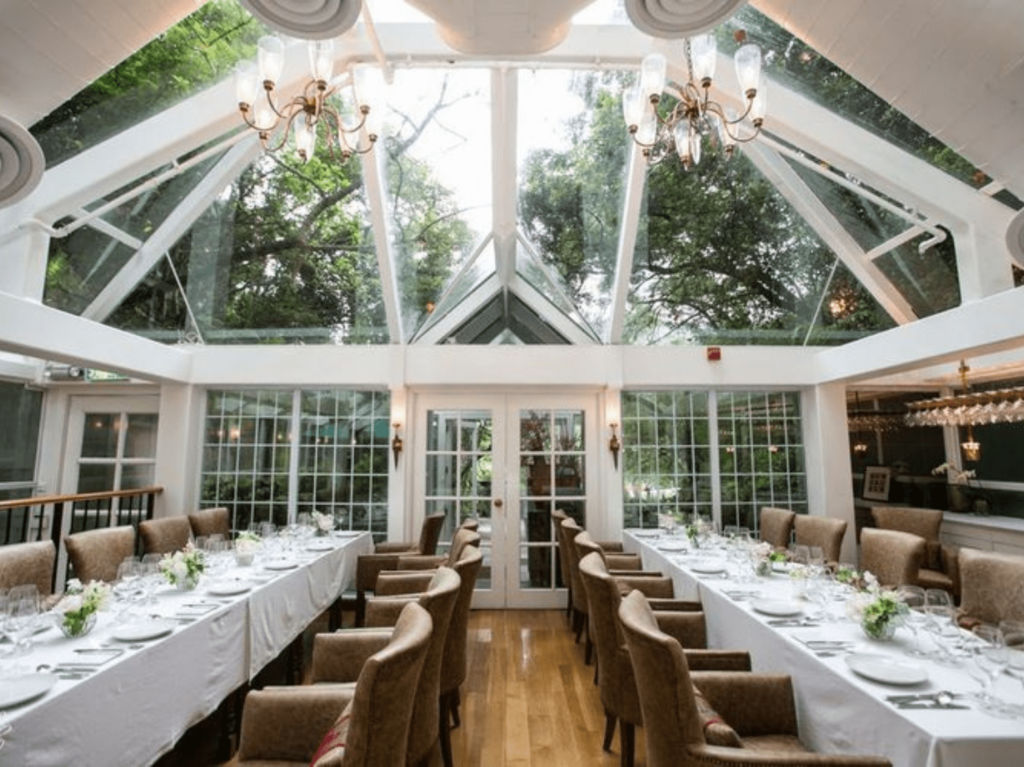 This unassuming wedding venue has soared in popularity thanks to its unique heritage. Now open for membership and for private events, the heritage site, nicknamed 'Little Hong Kong', was was built in 1937 and once a critically secure storage facility for World War II ammunition and weapons. Located in Shouson Hill its glass conservatory is most certainly a talking point — letting in plenty of natural light, bright skies and lush greenery — and its wine selection a big allure, naturally.
Capacity: Different rooms within the venue can accommodate different capacities of guests, get in touch for more information.
More details here.
One-Thirty One
A three-storey Mediterranean-style house sitting atop expansive green lawns, One-Thirty One is a sought-after European restaurant that also caters to private events and weddings. Its sustainable approach to food is the icing on the wedding cake for eco-conscious couples, as the menu celebrates seasonal and local produce often grown from its neighbouring farm.
Capacity: 80 guests
More details here.
Float
Boasting one of the most coveted skylines across the globe, its no wonder couples are taking to the seas to celebrate their big day. With over 3,000 square feet of entertainment space, this floating wedding venue includes an al fresco bar, dance floor and barbecue grill as well as a shuttle service, sound system and everything you need to host the party of a lifetime.
Capacity: 60 guests
More details here.
The Pavillion
A colonial-style home with expansive grounds, The Pavillions, hidden on a hill in Clearwater Bay, offers endless opportunity for your wedding celebrations. From smaller scale dinners to making use of its grand patio, gardens and swimming pool, the backdrop makes for memorable photographs and a unique experience for all guests.
Capacity: Indoor 50 standing, 40 seated; outdoor Pavillion Garden 500 standing, 250 seated.
Note: The Pavillion is currently fully booked and is not taking bookings until further notice.
More details here.
Featured and hero image courtesy of Float.