If you're a pet owner, odds are you've come across a new trend of CBD wellness products. We've heard plenty about the benefits of CBD oil for humans, but can it work just as well for our dogs and cats? We speak to Hong Kong veterinarian and founder of Creature Comforts Group, David Gething, for his take on the trend, whether its safe for all animals and how to ensure that you're using the right products.
Veterinary surgeon and founding Chief Veterinary Officer of the Creature Comforts Veterinary Group in Hong Kong, David Gething's experience in the veterinary field is extensive, to say the least. Not only awarded the Walthams Regional Small Animal Nutrition Award, published research papers in Exotic Animal Medicine and been invited to share his knowledge with others across the globe, David is also an accomplished sportsman, holding world records for athletic competitions, including the fastest time to complete a marathon on the Antarctic continent, and the fastest time to run seven marathons on seven continents in seven days. He has also won the Ironman triathlon, competed in Ironman World Championships twice and swam the English Channel. A Jack of all trades, David has also recently launched a line of CBD pet supplements to meet the demand for high-quality, responsibly sourced wellness products and bring comfort to pets across Hong Kong.
With more pet owners interested in 'alternative medicine' to treat their pets than ever before, Creature Comforts has since produced a specifically crafted CBD wellness oil in collaboration with their pet nutrition scientist. "Believing deeply that its natural properties and efficacy could benefit animals as much as humans," David decided to conduct his own research and trials to develop a best in class product. "Creature Comforts CBD brings the heart of Creature Comforts Veterinary Group into the home of our clients helping pets find calm, comfort, and peace of mind." A gentle introduction to pet CBD, the Wellness Oil has been formulated to help ease concerns such as as anxiety, immobility and inflammation. In line with the launch and growing interest in CBD for pets, we sat down with David for his thoughts on CBD, expertise on how to choose the right product for your pet, what dose to give, and to simply learn more about how our dogs and cats can benefit from taking CBD daily.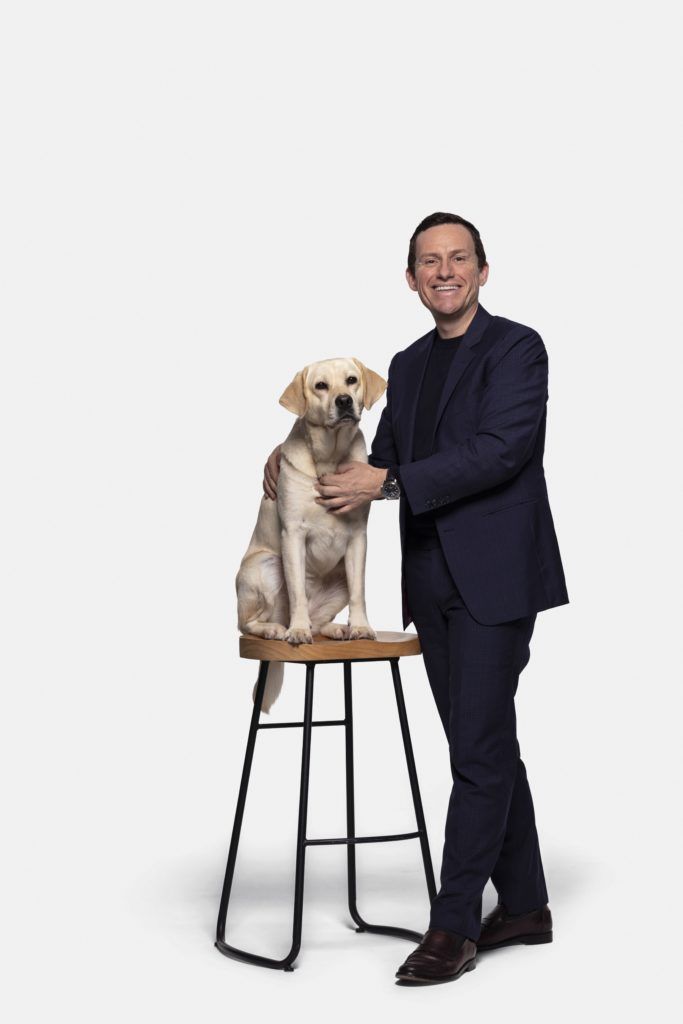 Tell us a little bit about your background — how did you enter the veterinary industry?
I was one of those people who had always wanted to be a veterinarian. Even from a young age I was fascinated with animals, and had a menagerie of pets growing up. I grew up in Australia and met my wife (who is the co-founder of the Creature Comforts Group) in University.
A year or so after graduating, we moved to Hong Kong to start our adventure travelling around the world. That was over 20 years ago, and although I've travelled around the world since, my home has always remained Hong Kong.
I worked for a couple of years in a general practice in Hong Kong, and then I decided to do something different. I wanted to work as a vet, but I wanted to give my patients the same experience my own pets had – being treated in their own home, feeling relaxed and safe. Creature Comforts Housecall Practice was born.
My friends told me I was crazy and it'd never work, but fortunately it did. Since then we've grown to have a staff of around 120 and multiple hospitals, a critical care emergency service, an online platform and of course still the original housecall practice that started it all.
It's been an amazing adventure, and has been so rewarding working with people and their pets over two decades. And in many ways we feel that the most exciting parts are still to come
Was there a moment or event that really influenced you to become a vet?
Hmm, that's a great question. I can't remember any one moment, it feels like it was something I always wanted to do.
My grandparents had a farm, and I spent a few summers down there wandering the paddocks. I'm sure that was also a big inspiration.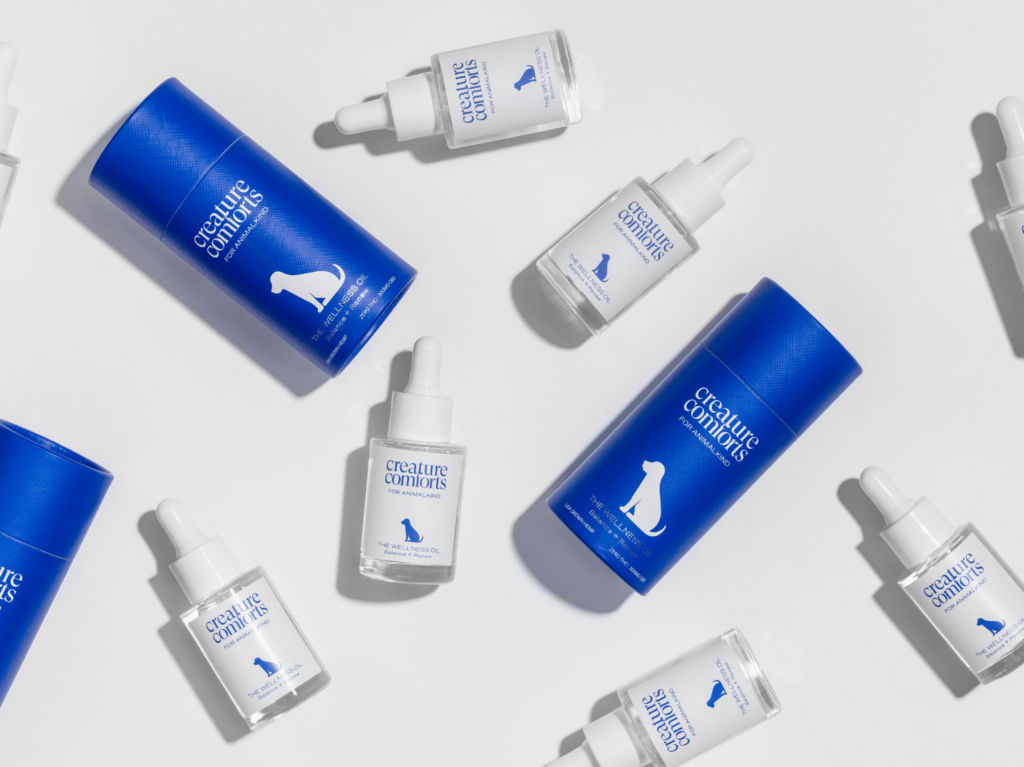 What was the thought behind creating CBD products for pets? Is it a market that you have always been interested in?
I'll have to admit that the first time I saw a dog taking CBD I was suspicious. As a vet, we do see new treatments and supplements coming into the market all the time, and I think some are not really that effective. However I couldn't deny the results with this dog, Sunshine. She had anxiety issues, and the CBD really seemed to help when I wasn't getting far with some of the stronger drug treatments.
Around that time, good research started coming out of the US veterinary universities about CBD and its use with anxiety, arthritis and inflammation, so in my mind there was real science behind it.
However, my concern was that many of the products in the market were designed for people. Sunshine's owners bought a human CBD and were giving it to Sunshine. One of the first things you learn in Vet school is that dogs and cats are very different to people – so I wanted to design a range of products specifically formulated for dogs and cats, that I knew was safe and effective.
What is CBD? How does it work?
CBD is a type of cannabinoid, a natural plant supplement derived from the hemp plant.
Cannabinoids work by acting on the body's endocannabinoid system, a network of receptors used for signalling and homeostasis (balance) in the body, helping reduce inflammation, anxiety and pain. CBD is completely legal in Hong Kong, but it must be pure, like Creature Comforts "The Wellness Oil".
Oh, and in case you're wondering, there's no THC or other drug that could make a pet drunk or "high".
Do you personally use CBD products?
I do use CBD (the human products) for myself when I'm having trouble sleeping, and I find it really helps. I have friends who use it for joint issues and arthritis, but I'm fortunate I haven't had that need myself. Of course I also use Creature Comforts CBD with my little dog.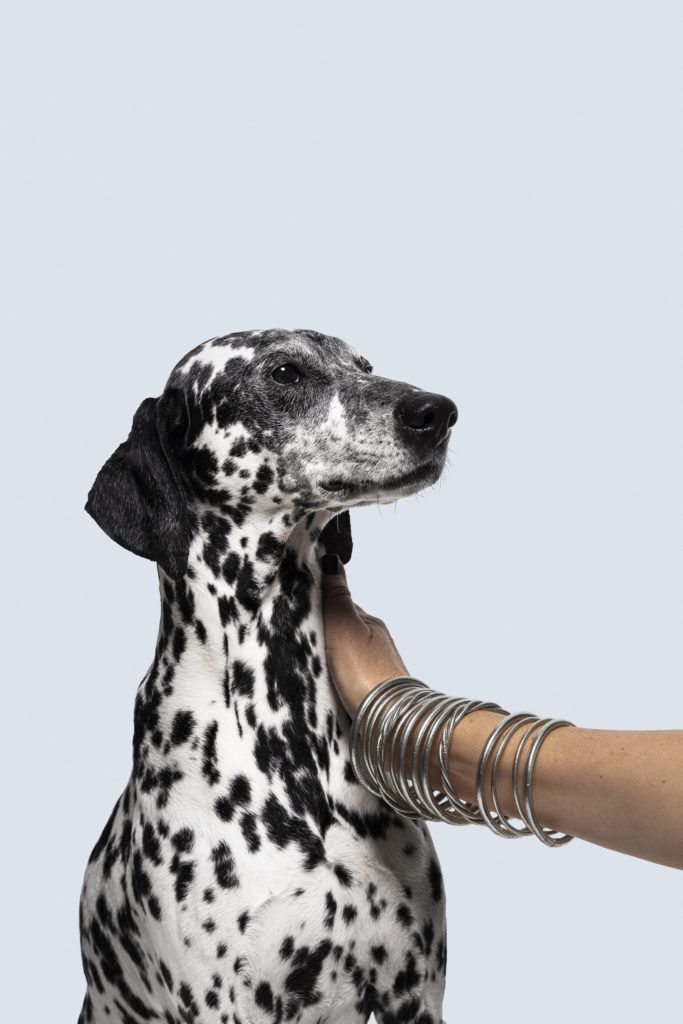 So, how can our pets benefit from using CBD? Are there any side effects?
There is a significant amount of research showing that CBD has benefits for patients with arthritis, joint pain, sleeping issues, anxiety, allergies, epilepsy and cancer. It's not a cure-all, but it has been shown to be a safe adjunctive treatment in combination with standard medication.
I find it great for pets, and I'm using it most in cases with anxiety issues, sleeping issues or arthritis at the moment. In mild and moderate cases I'll use The Wellness Oil CBD by itself, but in more severe cases I do combine with standard medical treatments, and I find both work better together.
The safety margin for CBD is very high, it is safe to use with most other medications, and it's not addictive. If your pet is on other medication I would suggest you ask your vet for advice, and you may consider starting at a lower dose of CBD to test whether the effect is greater.
And CBD is safe to use long term, and there are no addictive effects. You can use it just when your pet needs (such as a car ride, thunder storm, when there is joint pain or other time of need), or you can use it up to twice daily for the long term for continual benefits.
Is the Wellness Oil suitable for all pets, or just for dogs?
When we designed the Wellness Oil we thought most of our patients would be dogs, but as it turns out we're seeing a lot of cats using our CBD too. Cats tend to need a lower dose, I usually start them off at two drops given once daily in the food or in the mouth. And the great thing is being chicken flavoured, most cats love the taste.
There are countless CBD products out there that now market towards pets, how do we know which one to choose, and which ones are truly safe to use?
I guess I'm going to look biased saying this, but I would want a product that is designed by a veterinarian specifically for animals. We spend a career developing deep knowledge about medications, diseases, conditions and treatments, and we understand the physiology and biochemistry.
I see some products in the market that clearly don't understand how animals are treated, and some I would be scared to give my own pets, either due to inaccurate dosing, purity or chemistry concerns.
I'd also want a product that is made in a certified manufacturing facility and fully tested to be pure – like Creature Comforts The Wellness Oil.
Should we check with our veterinarian before deciding to use a CBD supplement? How do we know if our pet can benefit from the product?
I do think it's a good idea to run things past your vet, especially if your pet has any underlying health issues or is taking any medication. CBD is very safe, but we always want to work with your pet's vet to make sure we get the best outcome.
I think CBD as a supplement can benefit most animals for immunity and wellbeing, but I think the best effects are in pets with anxiety, joint problems and inflammatory issues (including skin disease or bowel upsets).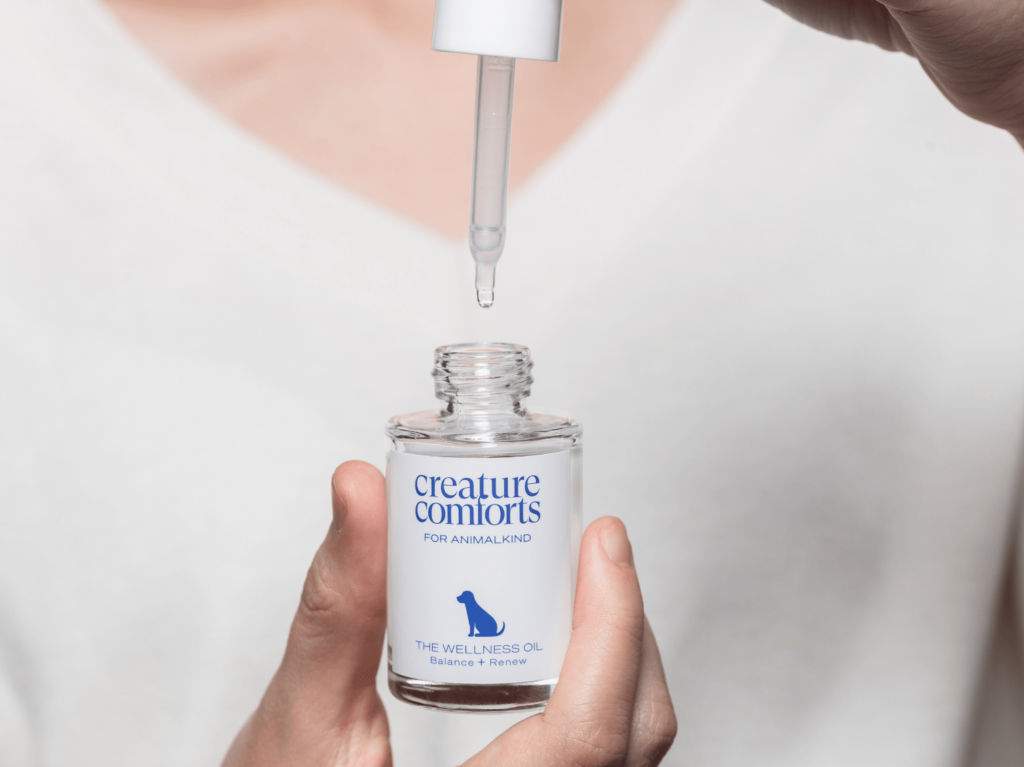 How should we start introducing Wellness Oil to our pets? Are there certain steps that we need to follow?
I would start off by giving a dog 0.5mls per 10kg body weight. If you're not sure of your pet's weight you can weigh yourself on the scales then weigh yourself holding your dog. I normally give on a little piece of bread, or straight in the mouth. It tastes great so my dog loves it either way.
For cats, I'd start by giving two drops once daily, either in the food – or my nurse showed me a great trick with her cat where she drops it on his paw and he licks it off.
I'd normally start giving the CBD once daily. We normally see effects within an hour after dosing, but CBD can take up to 5 days to have a good effect. If you don't feel there's enough effect after 5 days, I would increase to giving 1ml per 10kg body weight, and consider giving up to twice daily if needed.
Tell us about your favourite 'success' story when it comes to treating pets with CBD oil. Have you seen any major improvements in pets coming through your clinic?
Actually that's been the most rewarding part – receiving emails from people, some I know well, and some I've never met before, talking about what great results they've had.
It's hard to pick one, but there was a dog called Sammy. He had real problems with anxiety issues and sleeping through the night, as well as some joint issues. I'd tried with all of the standard drug treatments, including anti-inflammatory tablets, anti-anxiety tablets, sleeping tablets and so forth, and nothing seemed to work.
So I asked Sammy's owner to try the CBD. It was something he hadn't heard much about but he was willing to give it a go. I got an email back about two weeks later saying that Sammy was like a new dog. Proper sleep and reduction in the arthritis had made him so much happier and less anxious, his owners said it was like having the old Sammy back.